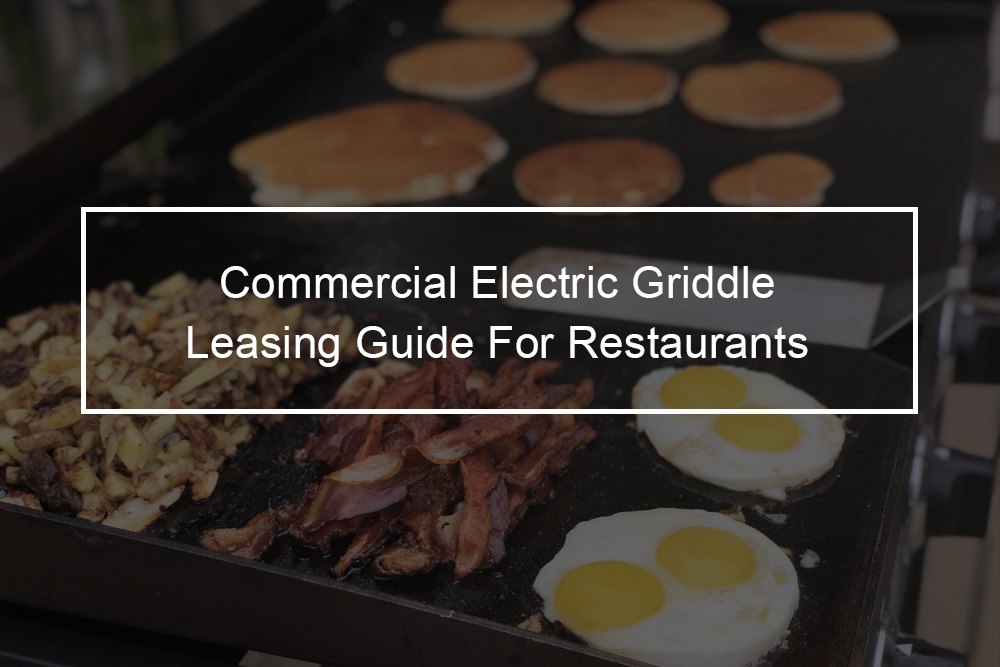 Whether you need an AccuTemp EGF4803A3650-S2 commercial electric griddle or any other griddle in the AccuTemp EGF480 series, it is available for lease. For many small business owners, purchasing and maintaining equipment is out of the question. The expense, investment, and upkeep, together with near-constant upgrades and versions, make leasing restaurant equipment an attractive alternative. With that said, some small restaurant owners can be skeptical about this kind of equipment procurement because of reduced ownership. This is an in-depth article offering everything you need to know about the AccuTemp EGF4803A3650-S2 leasing process, helping you discover how you should go about the process and if it is right for your restaurant.
---
Description Of AccuTemp EGF4803A3650-S2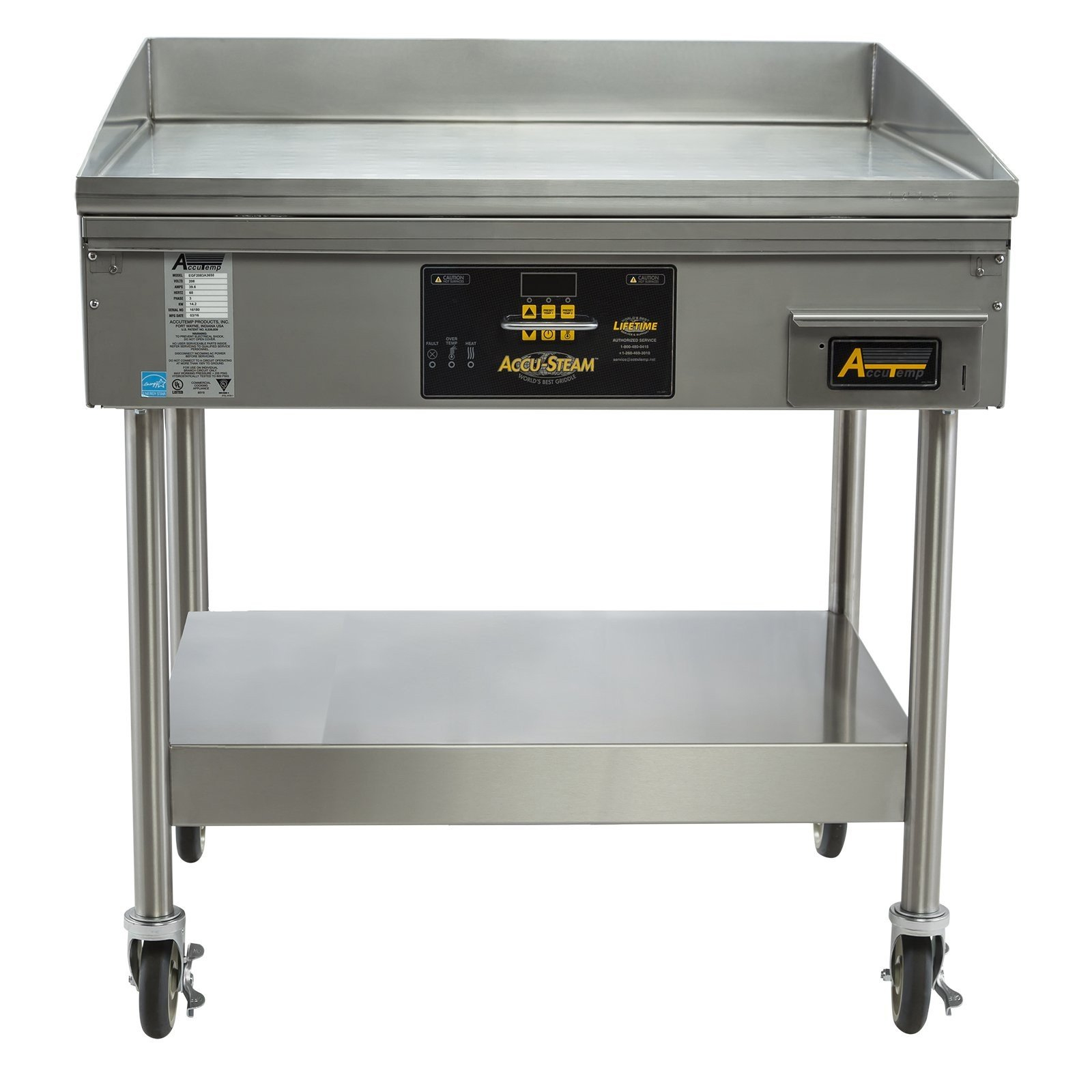 The EGF4803A3650-S2 Accu-Steam™ commercial griddle from AccuTemp is an electrically heated countertop model with 1,077 sq. in. of effective cooking region configured for use with 480v/60/3-ph power. Unlike most electric commercial griddles that utilize heat elements that contact the griddle plate directly, this unit uses a hermetically sealed vacuum chamber with the heating compounds submerged in pure water. This vacuum chamber is the same as those found in jacketed steam kettles and will never require refilling or maintenance.
The griddle plate is designed from seven gauges stainless steel that is polished cold-rolled to keep food from sticking. It might appear like this is a rather thin griddle plate with limited thermal mass. Nonetheless, since steam is utilized for heating, it recovers almost instantaneously. This is as a result of steam naturally heating the cold spots where food has been placed so as to match the rest of the griddle plate.
Managing grease on the cooking surface is simple with a ½" deep grease, 3-⅞ "wide trough that runs the entire width of the cooking surface, leading to a 6-½ quart grease for easy removal. The grease pan can be accessed from the front of the model with a grease drawer and includes a weep hole to show when it is full. The ACC-Steam Griddle is ENERGY STAR compliant and saves on electrical costs. This model uses 23.0 amps of power and comes with a 5-foot power cord that terminates an L16-30P plug.
Standard Control Features Of AccuTemp EGF4803A3650-S2
200-400°F digital thermostat

Control guard

Easy front service access to controls

Heating indicator light

Manager mode to lockout temperature controls

Over-temperature indicator light

Three preset temperatures capable
Construction Features Of AccuTemp EGF4803A3650-S2
Control guard

Annealed stainless and cold-rolled steel griddle plate with polished stainless steel body

4" to 1 5/16" tapered sidewalls and Seven gauge griddle plate with 4" high rear splash 

3 7/8" wide by ½" deep full front grease trough
Performance Features Of AccuTemp EGF4803A3650-S2
9.6-kW or 14.25-kW total power, long-life low watt density heating compounds mounted inside a vacuum chamber and immersed in chemically pure water 

Hermetically-sealed steam chamber heats griddle plate.

Rapid surface temperature recovery enables turning products to the same spot.

Smooth cold-rolled stainless steel griddle surface simplifies and speeds cleaning.

Steam transfers heat evenly to the whole cooking surface with the only ±5°F in temperature variation.
Options And Accessories Of AccuTemp EGF4803A3650-S2
"U" Channel for connecting two griddles

Chain Package 

Condiment Board

Correction Package

Front-mounted prep shelf-8" wide stainless steel

Heavy-duty stainless steel stand with bottom shelf and 5" casters

Maritime Package 
---
What Is Commercial Electric Griddle Lease?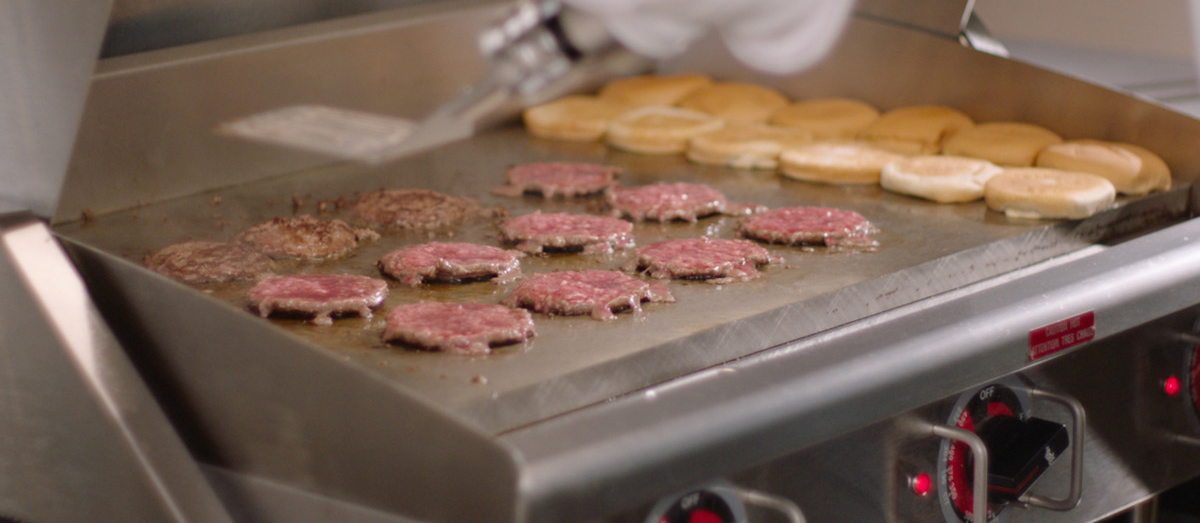 Commercial electric griddle leasing allows restaurants to lease or rent a griddle without the significant cost of buying new. Similar to renting premises, leaseholders pay a monthly fee for a given period. When the lease is over, you may have the option to buy the machinery outright, extend your lease or go for an upgrade.
And even though hiring and buying electric griddles might appear similar, there are a few essential distinctions to be made. When your leasing agreement ends, you do not automatically gain ownership of the leased griddle, even though you might be offered the option to buy it, upgrade or renew your lease. With hire purchases, you pay an original deposit followed by set monthly installments. After your balance is paid in full, you will own the machinery outright. It is important to note that your lease contract is likely to be with a third-party service and not offered directly by the commercial electric griddle supplier.
How Does AccuTemp EGF4803A3650-S2 Leasing Work?
There are a wide variety of commercial electric griddle leasing options, each with its own different ways of working:
Operating lease contracts
If a restaurant chooses to go with an operating lease, they are allowed to use the given equipment; however, they are not offered any ownership rights. Generally, these belong to the financial institution or leasing company. 
Lease-purchase contracts
A lease-purchase agreement, another sample of an equipment lease agreement, involves the business leasing the equipment entering a pledge to purchase the equipment after the term ends. Another alternative, called the lease option, offers restaurants the choice to buy equipment either during the lease period or at its end.
Open-end and closed-end contracts
Then there are open-end and closed-end leasing contracts. With the latter, no capital is obligated when the lease period ends. Therefore, the equipment can be given back without incurring extra costs. On the other hand, an open-end lease involves small monthly payments that end with a much bigger "balloon payment" when the lease period ends. Whereas this indicates a business can maintain its cash flow, the final payment might be more than they would have bought the equipment outright.
What Other Commercial Electric Griddle Can Be Leased?
Almost everything you for your restaurant can be leased. Equipment varies per company, but most leasing companies will offer leasing arrangements on various pieces of equipment. At Top Financial Resources, you can lease any commercial electric griddle. Other AccuTemp EGF480 series you can lease include:
AccuTemp EGF4803A2450-T1 Accu-Steam™ Electric Griddle 

AccuTemp EGF4803B2450-T1 Accu-Steam™ Electric Griddle 

AccuTemp EGF4803B3650-T1 Accu-Steam™ Electric Griddle 

AccuTemp EGF4803A3650-T1 Accu-Steam™ Electric Griddle 

AccuTemp EGF4803B2450-S2 Accu-Steam™ Electric Griddle 

AccuTemp EGF4803A2450-S2 Accu-Steam™ Electric Griddle 

AccuTemp EG F4803B4850-T1 Accu-Steam™ Electric Griddle 

AccuTemp EGF4803A4850-T1 Accu-Steam™ Electric Griddle

AccuTemp EGF4803B3650-S2 Accu-Steam™ Electric Griddle
Leasing can be a safer option for acquiring a commercial electric griddle if you intend to use it temporarily. Based on your contract, the leasing company can also pay for general maintenance. Commercial equipment leasing is not for everyone; however, it can be useful for small restaurants looking to get started and for larger restaurants looking to keep up with new technologies without a significant cash outlay.
---
Terms Of Commercial Electric Griddle Leasing, And Why It For So Many Restaurant Owners
Top Financial Resources equipment leasing process is faster, straightforward, and usually less expensive than other restaurant equipment financing alternatives. In fact, our leases are always cheaper than normal credit card lines. Leasing equipment at Top Financial Resources comes with cash flow and tax return benefits. For more information on the quick and easy lease application process, call us. If you want an instant quote, you can try our restaurant equipment lease calculator.
How To Lease Commercial Electric Griddle?
Before you go ahead with a commercial electric griddle lease, consider the following:
How often will this AccuTemp EGF4803A3650-S2 be used? Ensure your new investment will be worthwhile.

Is it cheaper to lease the equipment? Take a careful look at your business books and compare the outright purchasing price with your lease contract's total cost. Remember, you will not own the appliance at the end of your lease. It might be more cost-effective to purchase the equipment outright or consider other business lines of credit.

What are the maintenance costs? Even though your restaurant equipment leasing company might cover breakdowns and repairs, in most cases, the restaurant owner is accountable for general maintenance. Do your research in person and online. Even if you are familiar with this type of commercial electric griddle, the brand model which you are looking at might have a reputation for being high maintenance.

What will be the return on investment? In this case, refer to your business plan and work out how much this equipment will generate in net profit against your leasing costs.
How To Choose A Restaurant Equipment Leasing Company?
Generally, equipment lease providers differ in rates, type, and benefits. There are three types of equipment lease providers:
Lease broker: This is an intermediary between you and your prospective lessors. Generally, the broker will present you with offers and submit your requests for financing; much of the paperwork is handled for you. Thus, their services do not come cheap.
Leasing company: This is a subsidiary leasing arm of a dealer or manufacturer. Their sole aim is to facilitate leases with its parent company.
Independent lessor: An independent lessors are online lenders such as Top Financial Resources, and they provide equipment leases directly to a business. They differ from leasing companies in that they generally specialize in the remarketing of equipment, a skill that allows them to group equipment from multiple manufacturers and offer more competitive rates.
Why Top Financial Resources?
Top Financial Resources is a leading independent lessor, helping thousands of small businesses acquire the equipment they need. Restaurant equipment leasing and financing solutions are what Top Financial Resources offers small businesses. Being entrepreneurs ourselves, we know and understand the needs of small and medium-sized business owners. Top Financial Resources' electronic, online lease or finance application system eliminates a lot of paperwork and headache of applying and funding commercial equipment lease.
Apart from equipment leases, we also offer working capital, invoice factoring, and other business loans. We are passionate about helping restaurants succeed by keeping a cash flow balance while getting the commercial equipment they need to run their business. To find more about what programs we can offer your restaurant, visit our website or call us today on 1-(800)-260-5126 or write to us via email at [email protected].