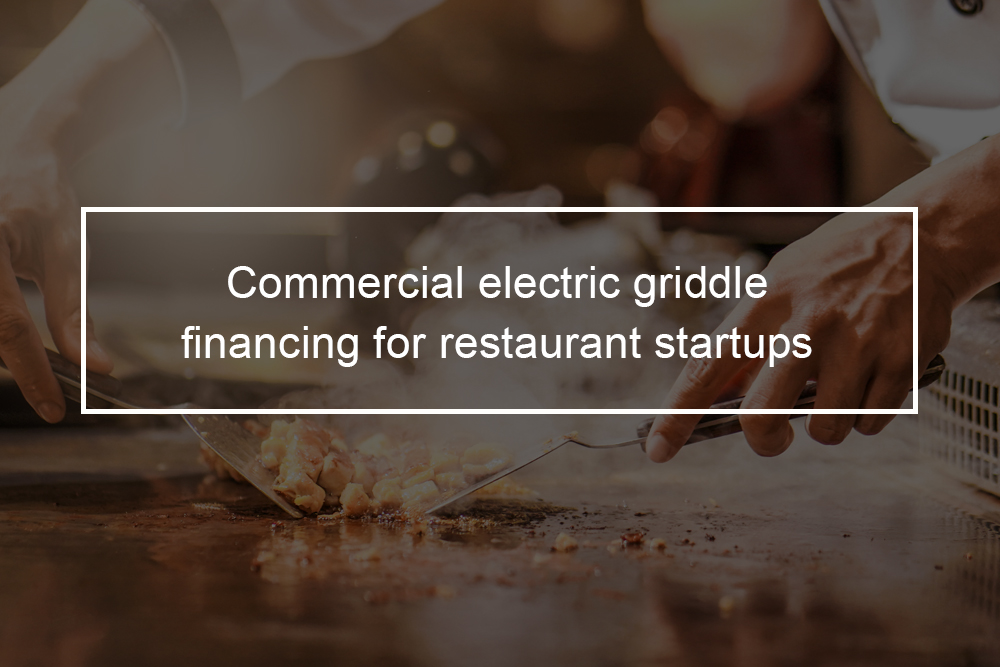 Commercial electric griddle financing is aimed at restaurants and helps them buy or lease the griddle they need, such as the Garland E24-48G E24 commercial electric griddle to keep business flowing smoothly. Even though restaurant equipment can be financed with a common business loan, Garland E24-48G E24 can qualify as commercial equipment and can, thus, be financed using different methods, in this case, commercial electric griddle financing. Alternative lenders such as Top Financial Resources are essential for small restaurants looking for equipment financing that might not have the option of being financed via a traditional bank. Here is a guide to help you understand the overall loan market and choose a loan option and an alternative lender for your Garland E24-48G E24 financing.
---
Garland E24-48G E24 Commercial Restaurant Griddle Overview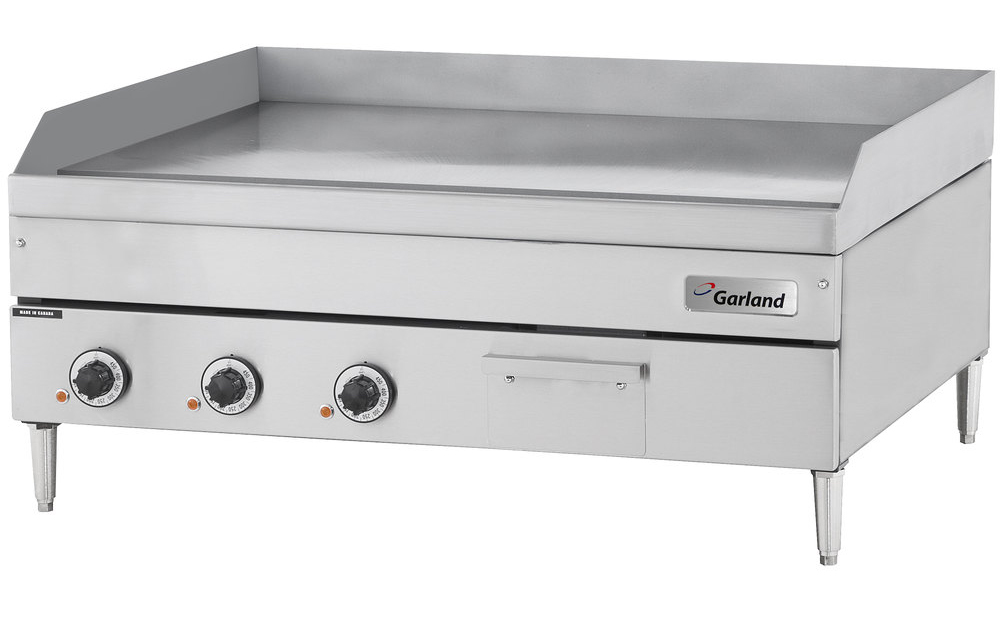 E24-48G E24 is an electric griddle manufactured by Garland. It features a 48″ W, countertop, 47-5/ 8″ W X 24″ D cooking surface, 3/ 4″ thick, smooth polished steel griddle plate, and thermostatic controls. It also features stainless steel front and sides. This unit rests on 4″ legs to offer stability.
Standard features of the Garland E24-48G E24 commercial restaurant griddle
 100°F to450°F hydraulic thermostat with indicator light per each 12″ width of a griddle

102mm Sanitary legs

One-Year limited parts and labor warranty (the USA and Canada only)

Recovery signal light

Stainless steel sides and front 
Optional features of the Garland E24-48G E24 commercial restaurant griddle
460V (for complete amperage draws contact factory)

Grooved griddle plate, in 12″ sections

Stainless steel back
Applying for commercial electric griddle financing
Even though terms and conditions might vary from lender to lender, you would normally have to apply for what is called a secured loan, where the collateral is necessary to be approved. Here, the Garland E24-48G E24 will act as the collateral, and your lender would retain the title till you have paid off your loan, including any fees and interest.
If all goes well once you apply, a large sum of money will be deposited directly into your restaurant bank account. You can then use the money to buy or lease the equipment you want and then repay what you have borrowed through divided installments, usually over several years. Some lenders might also offer the option to transfer the capital directly to whoever is selling the commercial electric griddle.
---
What are the benefits and drawbacks of commercial electric griddle financing?
Commercial equipment loans might be useful in many ways, mainly if you are looking to finance something expensive. Here are some of the benefits:
Affordability: A commercial electric griddle loan can be easier on your savings since you will not have to shell out thousands of dollars immediately and can instead separate your payments over several months. As far as you are a strong candidate, you should not have an issue qualifying a loan term that suits your financial needs.
Less time wasted: Of course, one of the best things about an equipment loan is that you will not have to compromise your immediate business budget. You do not have to scramble to find the appropriate funds, just buy or lease your electric griddle immediately and deal with loan payments as they come.
More financing, better equipment: Regardless of the size of the restaurant you are running, you possibly have many other expenses to factor into your budget, leaving you with a lack of funds. Fortunately, an equipment loan can help you lease or buy units that were once unaffordable, like Garland E24-48G E24 commercial electric griddle.
Commercial electric griddle loans are tax-deductible: Whatever you spend annually on new commercial equipment can be written off on your restaurant's taxes as a business expense. Talk to your lenders to confirm that this is the case so that all taxes are filed correctly.
Usually, soft costs are covered: These include additional fees, installation charges, and delivery premiums. Some financing options will waive these costs as an incentive to use their services. These smaller costs can add up fast, so make sure that you look into any favorable conditions like these.
Of course, there are more benefits of financing commercial equipment with alternative lenders such as Top Financial Resources. We understand how significant flexibility and speed are, and we also understand that you want great terms and excellent rates as well. Apply for Garland E24-48G E24 today and enjoy the following benefits:
Fast approvals: There are no tax returns or paperwork needed. Apply now and get approved.
Boost your restaurant cash flow: When you finance your commercial electric griddle with Top Financial Resources, your cash is not tied in the Garland E24-48G E24. Instead, it is free, so you can invest it in other areas of your business and earn profits.
You will preserve other lines of credit: Financing a commercial electric griddle means you will have the credit accessible to take advantage of future opportunities.
No hidden charges: With Top Financial Resources, you have no hidden costs such as closing costs, compensating balances, blanket liens, or any other restrictive agreements that banks use to increase clients' costs. 
We provide excellent rates: Top Financial Resources standard lease and finance rates are highly competitive. Apply through our website today and receive a quote, and see how we can offer you the benefits and ease of financing and affordability.
Drawbacks of commercial electric griddle financing
Of course, equipment financing is not without its drawbacks. Most equipment financing is secured against the tool you are financing. Until you have repaid your debt, your lender can seize the commercial electric griddle if you miss too many payments. This can definitely hinder your restaurant, cost you a lot in penalties, and even ruin your restaurant's creditworthiness.
---
Tips for securing commercial electric griddle loan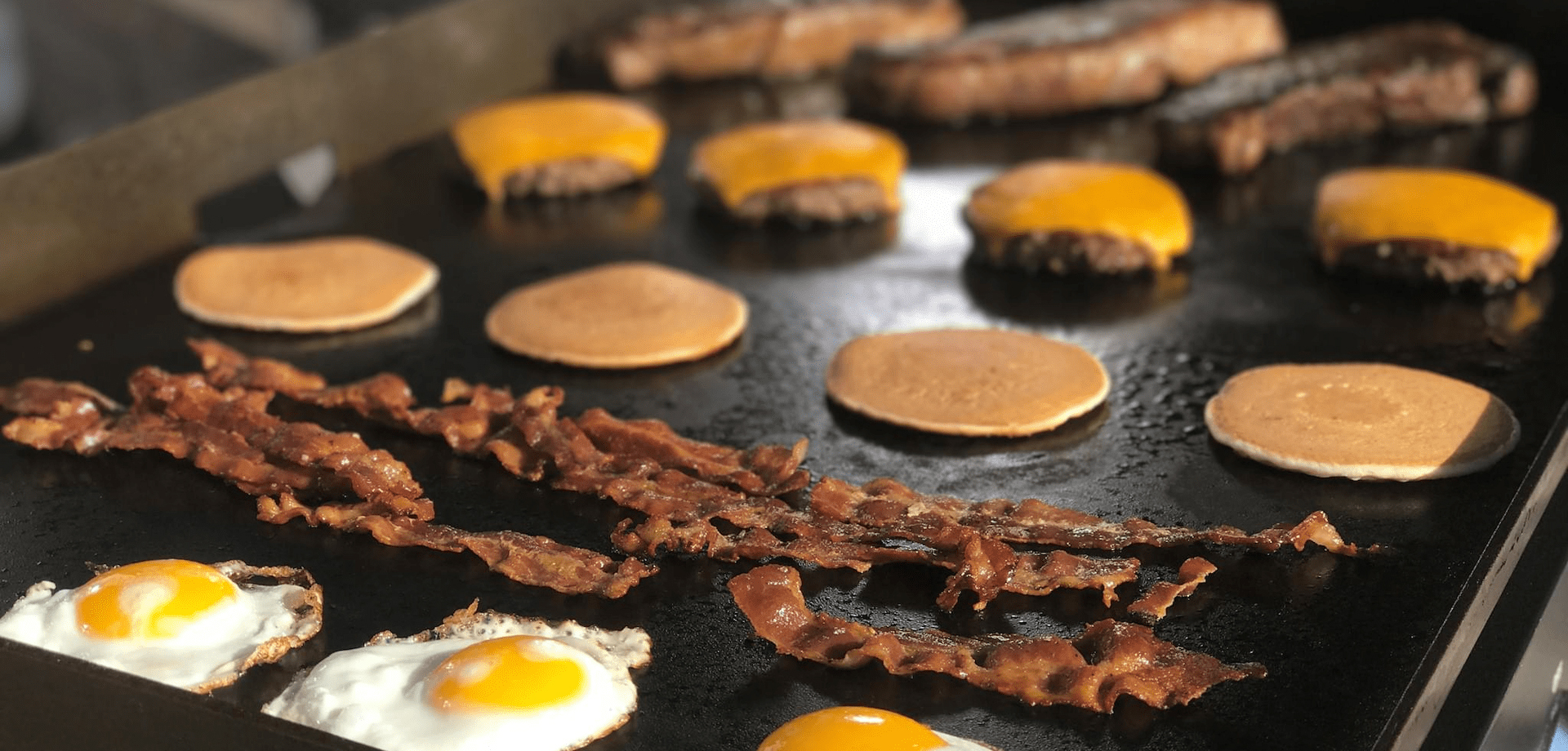 Remember, commercial electric griddle loans come in all sizes, shapes, and costs. As such, you should do some research.
Generally, there are few ways you can qualify for a sizeable Garland E24-48G E24 loan with a decent interest rate and repayment plan:
Pay a higher down payment: When it comes to equipment-based loans, your down payment plays a significant role in determining your approval odds, rate, and term. The more money you are able to put down, the better your equipment loan conditions will be. Note that not making a down payment does not mean you will not qualify for a loan.
Improve your credit rating: Your restaurant credit score also plays a role in your approval chances and loan costs. Boosting your credit score will make you more eligible for better conditions and help you build a rapport with your lender.
Consider a bad credit lender: If your credit score prevents you from getting an electric griddle, it might be best to apply with a bad credit lender like Top Financial Resources. Even though fees and rates might be higher, you can still make good payments to boost your credit score slowly.
Get Pre-Approved: The simplest way to know if you actually qualify for a commercial electric griddle financing is to get pre-approval from a lender. Doing this can give you a basic idea of how much your loan will cost.
---
How much down payment do I have to make for Garland E24-48G E24 financing?
Whereas you might be able to qualify for a Garland E24-48G E24 loan without a down payment, the results will certainly be better if you can afford one. In fact, it is recommended that you save up at least 10-percent of the electric griddle's last cost as a down payment and upward of 20-percent if you really want the best chances of approval for a favorable loan with good terms. Note that offering a large down payment will not just help you reduce your total debt payments; it will show the lender that you are a serious customer and hopefully help you build a solid relationship with the lender so you can get good deals on commercial equipment for years to come.
Can I get a commercial electric griddle loan with bad credit?
Yes. If you have bad restaurant business credit and need a Garland E24-48G E24 loan, do not panic. At Top Financial Resources, we will offer you financing no matter what your credit looks like. But the rates but be higher than the average qualified borrower. For a better chance to secure favorable bad credit commercial electric griddle loans with us at an affordable rate, maintain a solid business income, and have at least six months of business operation.
Where can I get restaurant equipment financing?
Before you apply with any lender, check out their policies to know if you qualify. You can avoid any unnecessary loan or lease applications or hard credit inquiries on your business credit report this way. Otherwise, you can find commercial electric griddle loans at the following sources: Banks and credit unions: While not every conventional financial institution provides restaurant equipment loans specifically, some are branching out their lending practices. Bank rates and repayment terms might be a bit more reasonable. But qualifying will be certainly harder, and funding takes time.
Alternative and online lenders: Qualifying for financing at online lenders is often much easier. Even though the rates are slightly higher compared to those offered by the bank, credit approval takes less than 24 hours. Moreover, they have lenient qualifications. For instance, at Top Financial Resources, your business credit is less of an issue. Instead, we concentrate on a particular business and tailor a solution that is suitable for its needs.
Can I get a loan to fund commercial electric griddles similar to Garland E24-48G E24?
Yes. As long as the equipment is in good working condition and is to be used for business purposes, you can get credit to acquire the equipment. Some of the Garland E24 Series commercial electric griddle to consider include:
Garland US RangeGarland/US Range E24-36G E24 Series 36″ Stainless Steel Countertop Electric Griddle 

Garland US RangeGarland/US Range E24-60G E24 Series 60″ Stainless Steel Countertop Electric Griddle 

Garland US RangeGarland/US Range E24-72G E24 Series 72″ Stainless Steel Countertop Electric Griddle