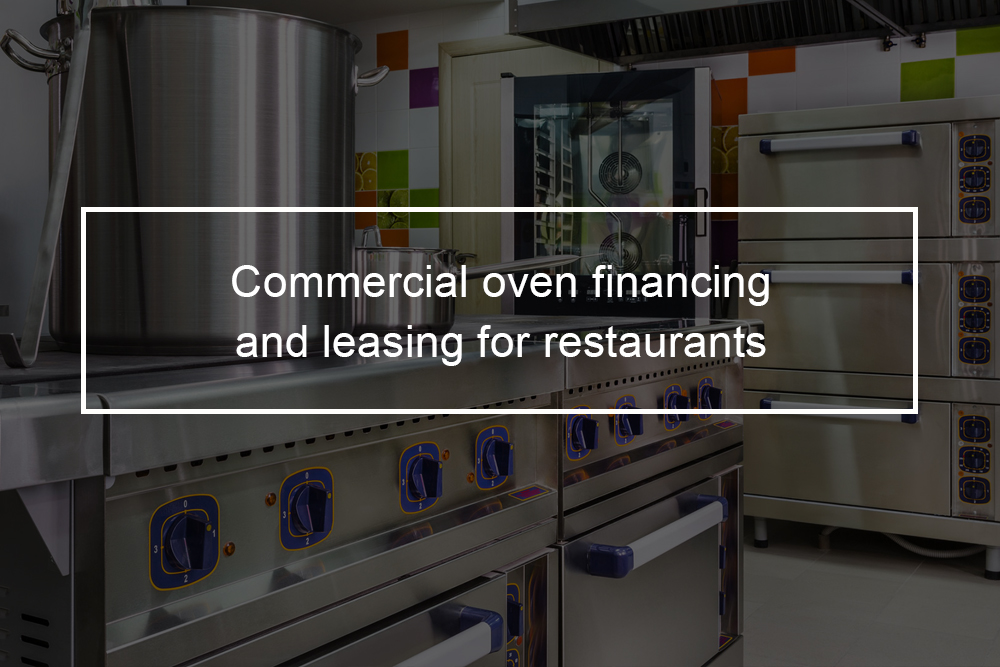 At Top Financial Resources, you can secure financing to purchase or lease Convotherm 10.10 ET Oven. Whether you are just starting a restaurant, looking to expand your current business, or just need to upgrade an out-of-date commercial oven, buying a modern oven can be a costly investment. And sadly, many restaurant owners just do not have the funds on-hand to purchase what they need- but business equipment loans can help.
Restaurant equipment financing is a kind of business loan used to buy new equipment for your business. The amount of funding accessible to you will be based on several factors, including the oven's value and if the equipment is pre-used or new. Your loan terms will usually depend on how long you intend to use the equipment. In restaurant equipment financing, the equipment you buy will serve as the collateral, indicating that the lender can have it seized if you default your payments.
---
Description Of Convotherm 10.10 ET 
Convotherm 10.10 ET is a mini easy touch Combi-Oven. The oven is electric, boilerless, half-size, and has programmable controls. This combi-oven from Convotherm has a 7″ touch screen, 250 recipe program capacity, four operating modes for hot air, steam, combi-steam, and rethermalization. It features capacity for (5) 12″ x 20″ x 2-1/2″ steam table pans or (5) 12″ x 20″ wire fry baskets or (10) 13″ x 18″ half-size sheet pans. Other features include:
Multi-point core probe, ethernet (LAN) and USB ports, automatic cleaning system, stainless steel construction, 4″ adjustable legs, IPX4, cULus, UL EPH certified, UL-Listed ventless (no hood required – local codes prevail).
Standard features of Convotherm 10.10 ET:
Operating modes:

Combi-steam of (212°F-482°F) with automatic moisture adjustment

Convection of (86°F-482°F) with optimized heat transfer

Rethermalization function where products are rethermalized at the highest level of quality

Steam (86-248°F) with guaranteed steam saturation
EasyTouch user interface:

 7″ full touchscreen

Cook and Hold – cook and hold in one process

easyStart – automatic baking and cooking with product profile and smart suggestions

ecoCooking – energy-save function

Low-temperature cooking / Delta-T cooking

On-screen Help

Press&Go – Automatic baking and cooking using quick-select buttons

It is programmable with an unlimited number of cooking profiles, all with up to 99 steps and one picture

Start-time preset

TrayTimer -oven-load management for different products at the same time
ConvoClean Fully Automatic System

Flexible shelf spacing

Multi-point core temperature probe

Preheat and cool down function

Robust rotary door lever with sure-shot and safety function

Safe Cool Down (activate in service mode)

Steam Protect (activate in service mode)

Steam reducer
Key features of Convotherm 10.10 ET
Extra functions:

BakePro – Three levels of traditional baking (added steam and resting phase)

Crisp&Tasty – 3 moisture-removal settings

The reduced fan speed and auto-reverse mode
Four operating modes: Steam, Combi-steam, Convection, Rethermalization

ConvoClean system, fully automatic cleaning system with Safe Cool Down and express mode function before cleaning

easy touch 7″ full-touch screen

Ethernet port (LAN)

Right-hinged door

Steam developed by injecting water into the cooking chamber (boilerless)

UL listed ventless (KNLZ) no hood needed, local codes prevail

USB port integrated into the control panel
Accessories of the Convotherm 10.10 ET
Baskets

Care products

Equipment stands in various sizes and designs

Grilling accessories

Pans

Racks

Spray head with continuously adjustable flow regulation

Trays
---
Who qualifies for commercial oven financing?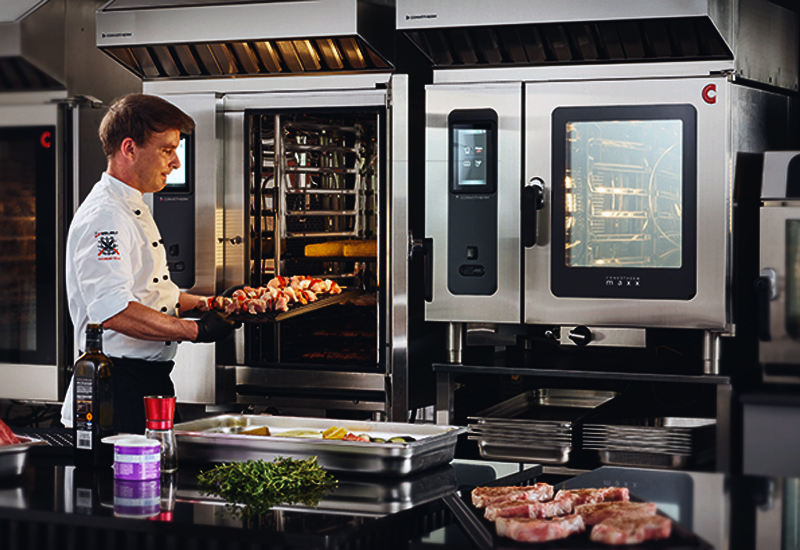 Most restaurants qualify for leasing equipment or equipment financing in some form or another. Nonetheless, the amount and the interest rate is based on the value of the equipment being financed, credit rating, and your business history.
Should I lease or purchase convotherm 10.10 ET?
If you are deciding between a lease or loan, consider how long you intend to use the oven. While many vendors provide leasing options at what appears like attractive rates, it might not be the right solution for your restaurant.
If you only require the oven for a short period of time, new equipment leasing might be the most cost-effective option for you. Typically, leasing is a great idea for equipment that tends to lose value faster. Nonetheless, if you are looking for an oven that you intend to use and keep for a long time, restaurant equipment financing will likely be the simplest and most cost-effective route to take. This gives your restaurant one extra asset, which can be very beneficial if you will ever be considering another loan or business line of credit in the future.
What are the advantages of restaurant equipment financing?
Most modern restaurants will find that maintaining up-to-date, well-maintained equipment is both challenging and important. One way to do this while still attaining your profit goals and without affecting productivity is to use restaurant equipment financing. Whereas you can use other kinds of business loans to buy equipment, there are a few distinct benefits that you can only get with an equipment loan, including:
100-percent financing will let you retain working capital

You will own the equipment outright

Since the equipment itself acts as collateral, these loans usually have the least interest rates

The equipment might be eligible for a depreciation tax benefit

The interest paid on loan will be tax-deductible
Generally, think of restaurant equipment financing as a funding option for all businesses. Equipment financing loans give you the chance to acquire new equipment or do repair, upgrade, or replace existing equipment. All while reducing the negative effects on your cash flow that are generally associated with such large capital expenditures. Restaurant equipment financing also provides enhanced flexibility and greater tax advantages, assisting you in preserving existing credit availability and retaining other working capital.
---
How do I get a commercial oven financing loan for my restaurant?
When you decide you need restaurant equipment financing for your oven, your first instinct might be to head to the head. And while many traditional banks and online lenders do provide these kinds of loans, you also know that you have to shop around for the best terms and rates on the borrowed funds. And that would mean consulting with many banks, filling out a handful of applications, and having more back-and-forth phone calls concerning loans that you need.
Non-bank direct lenders are another popular option; however, they tend to have less favorable terms and more a convoluted application process than the traditional banks. And adding more alternatives into the mix only indicates spending more time filling out applications and having conversations with lenders- and that is time you do not have to spare. After all, as a restaurant owner, your time is one of the most valuable assets. However, with Top Financial Resources, you can bypass the hassle of looking for equipment financing by filling out a simple application. In our ten-minute application, we will collect all the information we need to match you with a financing or leasing program that is suitable for your restaurant. Do not put it off another day; find the equipment financing solution today.
Exploring your restaurant's equipment financing options and submitting an application is always a free service with Top Financial Resources. We do not charge you at any stage of the financing process, and we do not ask you for any payment information when you submit your loan application, so you do not need to worry about any unforeseen charges. Moreover, Top Financial Resources never collects personal information like your date of birth or your social security number when you submit an application. So we do not have the information to run a hard credit check, and your personal credit rating will not be affected when you explore your funding options. There is no hard inquiry involved to check your loan proposals, and thus, there is no change in your credit rating.
---
Convotherm 10.10 ET financing application process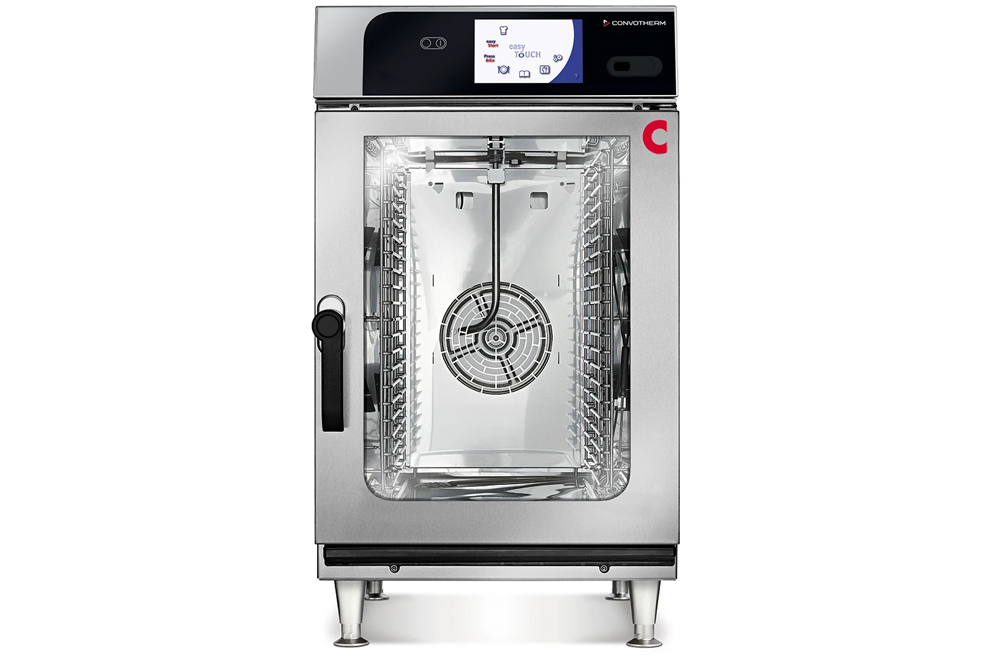 Obtaining commercial equipment financing with Top Financial Resources is simple. Here is how it works.
Step 1: Finish the free online application
It will only take at most ten minutes to complete our no-obligation loan application. Here, you will be able to provide all of the details we need to match you with lenders who work in your industry.
Step 2: We give you feedback
As soon as you submit your finance or lease application, one of our experienced financial advisors will get to work assessing your information. They will contact you with feedback. Do not worry; you will get the best loan proposal possible.
Step 3: Receive the proposal and review the equipment financing or leasing rates
You can anticipate receiving a proposal from us since we want your business to succeed. Next, you will be able to assess the rates and terms and consult with your financial advisor about any concerns or questions you might have. We are always here to help you get the best financing program. After you have been approved for equipment financing, you might be able to start funding as soon as the next business day, so you get the combi-oven as soon as possible.