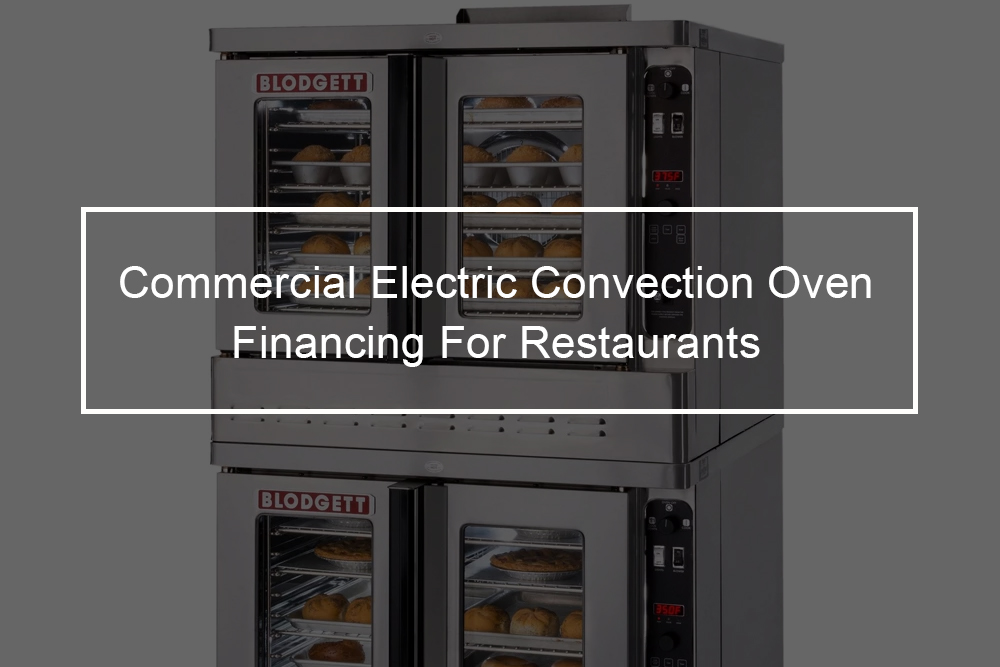 Commercial electric convection oven financing is money a restaurant owner borrows to buy or repair an oven such as the Blodgett MARK V-100 for business purposes. They are business loans crafted to help restaurants acquire the equipment they need without coming out of their own pocket.
Restaurants are a tough, capital intensive business; however, getting financing for them does not have to be. Funding restaurant equipment takes a unique understanding of the seasonality of sales and the flow of the business. Whereas many conventional lenders will not lend to restaurants or set up very strict terms, Top Financial Resources has experience in the lending business and can provide equipment funding when others cannot.
We provide a full menu of equipment loans and financing for established restaurants expanding across their region or opening new locations. Top Financial Resources additionally tailors equipment financing solutions for startup restaurants with no credit or business history. This is a comprehensive overview of the Blodgett MARK V-100 commercial electric convection oven financing.
---
Blodgett MARK V-100 Commercial Convection Oven Overview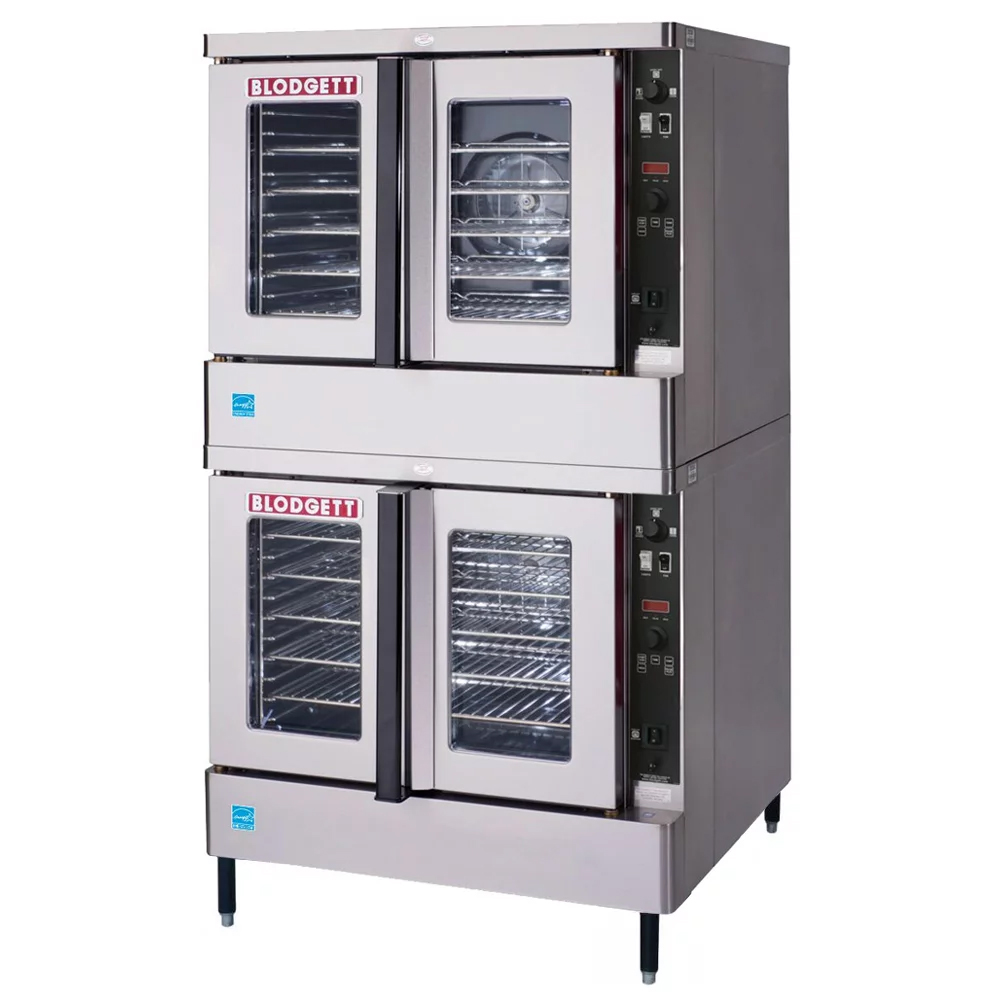 Cooking in your restaurant will be easier and painless than ever before with this Blodgett MARK V-100 convection oven. This premium series double deck unit's roll-in design allows for even more efficient loading and unloading to save time in your busy kitchen. Apart from Blodgett's classic convection oven functionalities, this unit also offers a lock and dock technique and the installation of stainless steel tracks. The tracks securely house the incorporated CTRE-2 cart.
This uniquely designed convection oven offers a solid-state infinite control with a manual timer for simple and precise control of your cooking operations, with a wide temperature range from 200 to 500 degrees Fahrenheit to be able to accommodate cooking a variety of various foods. Moreover, as part of the Premium series, this unit comes standard with a cook and hold functionality and a Pulse Plus fan control that gently pulses the fan to reduce batter foods' rippling.
Two doubled-sided, porcelainized compartment liners and crumb pans will make for simpler cleaning at the end of the day. This oven's roll-in rack system holds five chrome-plated racks that fit into eleven different positions in each oven for convenient baking. Moreover, it holds up to five 18″ x 26″ sheet pans in the justify to right position per compartment. The (two) 1/ 2 hp two-speed fan motors recirculate heated air for fast, even baking, whereas an automatic thermal overload protection and control region cooling fan shields it from overheating. The unit has two dual pane thermal glass windows encased by stainless steel door frames to help lower energy consumption and keep the outside glass from getting too hot. Capable of being opened simultaneously with one hand, the doors also work well to keep your kitchen moving at a fast pace. Moreover, the triple-mounted pressure lock doors offer extra security to keep doors tightly shut.
The stainless steel sides, top, fronts ensure your oven is corrosion resistant and durable. Rigid mineral fiber insulation at the sides, back, top, and bottom provide a practical way of conserving energy and will not shift or sag out of place over time. This double-deck full-size electric convection oven comes mounted on 6″ stainless steel legs. A vent connector is incorporated for convenient installation. It requires a 208V, three-phase electric connection.
Overall dimensions of the Blodgett MARK V-100 commercial convection oven 
Front to Back: 36 7/8″

justify to Right: 38 1/4″

Height: 66 1/4″
Interior dimensions of the Blodgett MARK V-100 commercial convection oven 
justify to Right: 29″

Height: 20″

Front to Back: 24 1/4″
What restaurants are eligible for commercial electric convection oven financing?
Any type of restaurant is eligible for commercial electric convection oven financing or a loan. Whether you own a tavern, a bar, a casual establishment, a diner, or a bodega, Top Financial Resources doesn't discriminate as far as the type of restaurant that you own nor the kind of food that you serve. As a lender, our only concern is the numbers, ensuring that the restaurant itself and its owner are financially sound.
---
Commercial Electric Convection Oven Financing With Bad Credit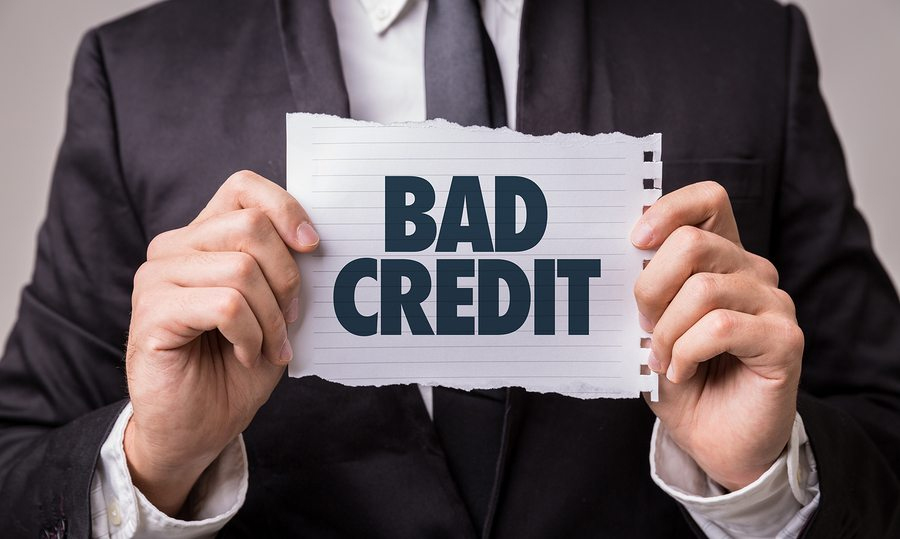 Do you have credit score issues? No problem. We have restaurant equipment financing solutions available for every credit situation. As experts in restaurant equipment financing, we understand how essential current, reliable commercial equipment, and related resources are to your business success. Our detailed knowledge of the restaurant industry indicates that we can help you get the financing you need whenever necessary, even when your credit is challenged. To us, you are a partner, not just a client. So if you need an eminently experienced and involved financing partner on your team, or just want to explore your financing options, get in touch with us for a no-obligation consultation.
Why choose Top Financial Resources for your restaurant equipment financing?
At Top Financial Resources, we understand how critical your restaurant equipment, facilities, and tools are to the success of your business. You have hungry customers to impress and keep returning, and that takes the ability to buy the right commercial equipment and tools and put them to work when you need them. Our specialists and experienced team of professionals will put together a custom fit commercial electric convection oven financing and leasing solution that perfectly fits your situation and needs.
For starters, we can provide the funding you need in less than two days. And in a pinch, we can even offer next-day funding. When you require working capital for used or new restaurant equipment like specialized ovens, serving tools, or other commercial restaurant essentials, Top Financial Resources has covered it so you can stay on track. Moreover, when new opportunities come up, we ensure you have the assets and capability you need to compete so your company can grow and thrive.
Benefits of financing your Blodgett MARK V-100 through Top Financial Resources
100-percent purchase financing; Free up your money for other essential business uses.

0 down payment: Qualified borrowers can conserve working capital

Application only: Get up to $500,000 in commercial equipment financing with a simple one-page application 

Low financing rates: We provide the lowest financing rates in the industry for qualified borrowers

Up to $1 million in financing: Just provide straightforward financial information, and the money is in your account.

Broad eligibility: We provide financing on the widest range of used and new restaurant equipment.

Next day funding: We can even pre-fund for equipment vendors

No personal reporting: Your personal credit score will not be affected when you finance through us.

Integrity: You will be happy to know that we conduct our business with the highest standards of professional behavior. We are ethical and honest in all interactions with clients, employees, and vendors.

Transparency: Our online technology and tools allow for a more straightforward, quicker, and more-friendly experience. Applications are simple and short, decisions in 24 hours, and funds are delivered very fast.

Flexible payment terms: Choose the best payment option for you, from two to six years.

No prepayment penalties; Do you want to pay off your restaurant equipment financing early? No problem. You won't be charged a prepayment penalty.
Our access to the widest range of financing options and sources means Top Financial Resources can put together the best possible commercial equipment financing and leasing package for you and your restaurant.
What is the commercial electric convection oven financing application process?
Get your application in today so that you do not miss out on acquiring Blodgett MARK V-100. Even though you have already received a business loan, you may still qualify for restaurant equipment financing. Here at Top Financial Resources, we will help guide you to the money that you need for your equipment. Click on the apply now button for lease or finance at our website and fill out the quick form. Then one of our loan specialists will guide you through our simple process. We are here to help you. You will be contacted to approve all lease or loan terms before anything is processed. Nothing happens without your okay.
We take your privacy seriously. All information in this application is transmitted securely utilizing end to end encryption. Top Financial Resources will only use this information for the purpose of financing the commercial equipment you choose to buy. Top Financial Resources will not use or share your personal or business information for any other purpose. We welcome feedback and inquiries about our commercial electric convection oven financing and leasing services. For the fastest inquiries, please call us directly at 1-(800)-260-5126 or write to us via email at [email protected]. Your messages are of value, and we will make every effort to make sure a business lending representative contacts you as fast as possible.
What other commercial electric convection ovens can I finance?
In general, you can finance any commercial electric convection oven as long as it is in good condition. After all, if you default out on a commercial electric convection oven loan, the lender repossesses the equipment. You can finance or lease both new and used equipment, but newer assets are easier to liquidate and have less depreciation, so restaurant equipment financing companies often prefer financing new machinery. Apart from Blodgett MARK V-100, you can lease and finance other convection ovens in this series, including:
Blodgett MARK V-200 BASE Deck Electric Convection Oven

Blodgett MARK V-100 ADDL Deck Electric Convection Oven

Blodgett MARK V-100 SGL Deck Electric Convection Oven

Blodgett MARK V-200 ADDL Deck Electric Convection Oven

Blodgett MARK V-200 SGL Deck Electric Convection Oven