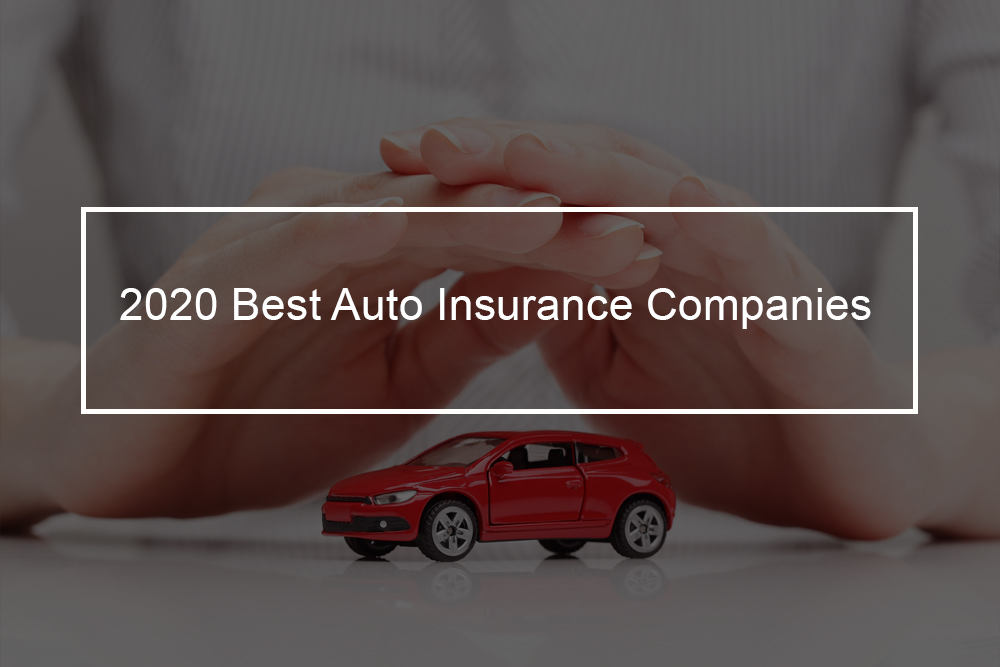 Car insurance is essential to keep yourself safe financially if you have to file a claim. It is likely to save you a lot of money in exchange for a small monthly premium. Nonetheless, car insurance companies must do more than meet affordable coverage to keep up with clients' demands. Today's best car insurance companies must have an easy claims process, high customer satisfaction, and better accessibility like tools such as smartphone applications.
---
Best car insurance on a budget
Car insurance rates depend on various factors such as driving track record, location, and age. Thus the cheapest auto insurance varies from driver to driver. Here is a list of companies providing budget-friendly auto insurance.
Erie Insurance group
It is possible you have not heard of Erie Insurance Group. This is because, since February 2019, it was not available in twelve states and the District of Columbia. However, compared to other insurers, Erie's rates are lower, especially in Virginia and Pennsylvania.
Besides offering competitive rates, Erie Insurance Group was at the top of J.D Power U.S Auto Claims Satisfaction Research. If you live in New York, Maryland, North Carolina, DC, Virginia, West Virginia, Pennsylvania, Tennessee, Kentucky, Indiana, Ohio, Illinois, or Wisconsin, check out Erie Insurance to see if you can save money. The average cost rate is $1, 052 per year.
Geico car insurance
Geico is the second-largest insurer in the United States and is accessible in all fifty states. Of those states, drivers in Utah and New York can save the most with Geico insurance. In the J.D Power United States Claims Satisfaction Study, Geico scored above average in most ranks and scored five out five in the Rental Experience Category, which centers on customers' experiences with getting rental autos while their vehicle undergoes repairs. The average rate is $1,067 annually.
American Family
American Family Insurance is available nationwide. It rates average in the J.D. Power U.S Claims Satisfaction Study in all sections. If your greatest concern is cost, it is definitely worth getting a quote from American Family to check how it compares in your area. The average rate is $1,099 annually.
---
Best car insurance customer service
Many factors determine customer satisfaction. To identify the most reliable auto insurance company, we evaluated the J.D as mentioned earlier, Power United States Claims Satisfaction Study.
The research rates insurance companies based on seven sections: claims servicing and settlement, rental experience, the process of getting an estimate, the initial claims reporting process, overall satisfaction, and repair process. Below are the best three ( they all scored five out five in overall satisfaction)
Erie Insurance
If you live in Mid-Atlantic, Midwest, or South regions, Erie Insurance is worth your contemplation. Erie has constantly received high marks from J.D Power and Consumer Reports. It scored top marks in the J.D PowerResearch, beating out many of its famous competitors. It scored five out five in all categories except the repair process, where it scored four out of five.
USAA insurance
USAA provides insurance for active veterans, duty military and family members of those people. It occupied second place in the J.D Power research at all levels, apart from the estimation process, where it got four out of five.
Amica Mutual
Amica Mutual occurred the third place in the J.D Power study, getting a ding in a few categories. For the first notice of loss and estimation procedure, it scored four out of five. The repair procedure scored three out of five, and the rental experience scored two out of five.
---
Best Car Insurance for Teens
Teens find it challenging to get affordable insurance. A new driver's lack of maturity and experience place a dent on them, which equates to higher premiums. However, there is hope out there for young drivers who are looking for decent insurance coverage.
State Farm Insurance
State Farm comes with various discounts for young drivers. For instance, the Good Student Discount provides discounts of twenty-five percent for drivers under twenty-five who maintain good grades in school. Besides, you can also get a driver training discount for taking driver's ed classes. The Steer Clear Safe driver discount utilizes an application to record your trips, and you can watch safe driving videos and take quizzes when done.
Erie Insurance
Erie Insurance is suitable for teen drivers, together with more experienced drivers. Erie Insurance has a Youthful Driver Discount for unmarried drivers under twenty-one who live at home.
The Youthful Longevity Discounts is crafted for drivers who spend many years in a row under an Erie Policy, whether their parents' or their own. Lastly, the Driver Training Discount offers affordable- discounts ranging from five-percent to twenty-percent to drivers under 21 who finish an accredited driver training course.
American Family Insurance
American Family provides a Teen Safe Driver program that can net you a great discount on your premiums. The plan uses an app to track driving behavior and suggest ways you can become a safer driver. After one year or 3,000 miles in the plan, you will get a ten-percent discount on your insurance premium.
---
Best Car Insurance for a Bad Driving History
If you have a bad driving record, it is challenging to get affordable car insurance. However, do not despair: Some auto insurance providers do offer affordable policies even to drivers with bad driving records.
Geico
If you have a history of careless driving, Geico insurance can be your best option. For drivers with a record of careless/reckless driving, spending, or even running a stop sign, Geico can save you about twenty-percent.
Progressive 
For drivers with a DUI on their report, getting a car insurance company that will take a chance on, you can be challenging. Progressive may be your option. This insurance company is also a good choice if you have an accident which you were at fault for. You can save 30-40 percent based on your exact situation.
---
How to find the best car insurance?
Auto insurance is highly personalized. As a result, no one car insurance company is best for each driver. Moreover, car insurance is regulated on the state level, and coverage costs can vary depending on where you live. Thus a neighbor or a friend might pay more or less than you based on your chosen coverage, location, and driving record. To make certain you get a coverage that is suitable for your wants and needs, below are steps you should follow. 
Step 1: Check your State -required coverage
Typically all states, drivers are needed by law to carry some kind of car insurance or proof of financial responsibility. Each state has certain requirements for the types of insurance and the minimum amount of coverage every driver must-have. You use the Insurance Information Institute's guide to determine the insurance requirements for your State.
You should identify if you live in a fault or no-fault state. In a no-fault state, your auto insurance will pay for your car's damages and medical bills after the accident, regardless of who is responsible for the crash. In a fault state, the person who elicits the accident is responsible for covering the other driver's losses.
Step 2: Know your coverage options and deductible
Before you buy insurance, understand the coverage types. A car insurance policy will frequently include property damage, liability, comprehensive, collision, and medical bills. Again, the requirements vary per State. Most of these coverages come with a deductible. A deductible is a monetary value you have to pay out-of-pocket for a covered loss before you get insurance money. Most car insurance coverages have a deductible.
Step 3: Shop around
Look for a new auto insurance company every year or two. Car insurance companies do not just calculate rates on risk alone. Many insurers also use what is known as 'price optimization,' indicating they set rates depending on how much clients are inclined to pay.
Large car insurance companies analyze a vast amount of customers' personal data, like credit scores, social media posts, and online shopping habits. Then they will run the data through a proprietary algorithm that approximates how likely you are to renew your existing policy or shop around annually. By doing so, they can expand your premium enough to increase their profit margins without attracting and eliciting you to shop for a new insurance policy.
The best way to circumvent this practice is to shop for a new policy every one or even two years. Even though you like your present auto insurance company, they are likely aware of your online activity. Thus the more quotes you get, the less likely you are to be tagged as someone who will not jump ship for a better deal.
Step 4: Consider discounts
When shopping around, look for an auto insurance company that offers discounts more designed to your needs. Below are some of the common discounts provided by most providers:
Student discount

Multi-policy discount or Multi-driver 

Low mileage discount

Good driver discount

Defensive driving discount