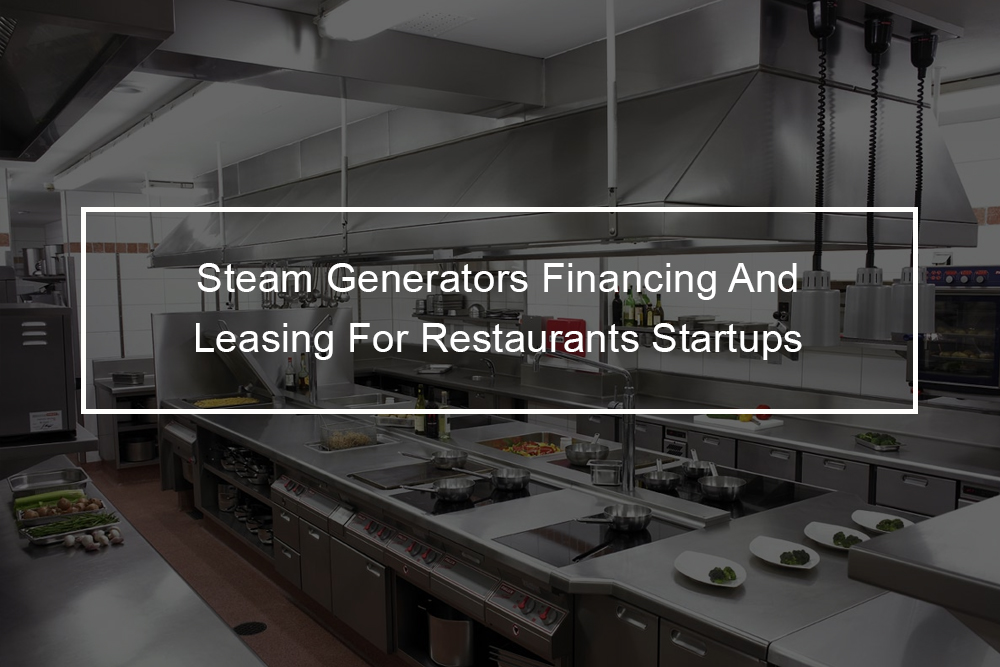 So you have decided to buy Crown CE-36, but you do not have a wad of cash in your pocket. That is okay. Restaurant equipment financing is a practical option to consider. However, just like financing a house, there are some basic things to consider when taking out a loan.
---
Crown CE-36 Overview
CE-36 is an electric steam generator designed by Crown. It features a 24'' cabinet base, freestanding design, automatic blowdown, CSD-1 controls, and split water line. It also has a water filter system, pressure gauge, automatic water level control, pressure control with secondary safety pressure control, and safety relief valve. Other features include team take off kit, stainless steel exterior finish, reinforced countertop, 9-11 psi, (4) 6'' stainless steel legs with adjustable flanged feet. Crown CE-36 is cCSAus, NSF certified.
Features Of Crown CE-36:
Good for operation at any pressure from 9 – 11 psi

107 lbs/hr maximum output

Stainless steel cabinet base with #4 reinforced and finish countertop

Stainless steel legs with four adjustable flanged feet

Hinged doors with a magnetic latch

All piping confined within the cabinet

Automatic boiler blow-down, CSD-1 boiler controls, split water line, and steam take off kit

Thermostatically controlled cold water will automatically condensate exhausted steam into the water before releasing into the drain

Automatic water level control, water gauge glass, pressure gauge, pressure control w/ secondary pressure control, and safety relief valve standard.
Dimensions Of Crown CE-36:
Width: 24 Inches

Height: 28 Inches

Depth: 33 Inches
Crown Warranty: One year limited
---
What Is Restaurant Equipment Financing?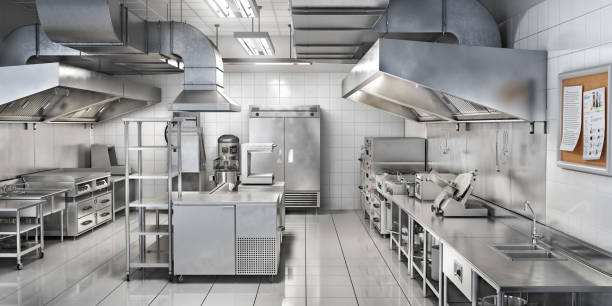 Restaurant equipment loans are loans to buy commercial equipment. Restaurants will often need to buy, upgrade, repair, or lease various kinds of equipment to process or produce their product. A commercial steam generator is essential for your restaurant to run at maximum efficiency and maximum productivity. However, what do you do when your steam generator is worn, old, and needs to be replaced? Often you have the choice to either buy the appliance outright or lease.
Steam Generators Loans or Leases?
When considering commercial equipment loans, know that you can also look into leasing the appliance. Here are some things to contemplate about leasing a commercial steam generator versus getting an equipment loan.
Crown CE-36 Leasing
Typically restaurant equipment leasing does not require a down payment. This is mainly beneficial for those restaurants with little to no available capital. And if a down payment is required, it is generally comparatively small compared to what a traditional loan down payment would look like. With a lease, you can finance around 100-percent of the cost of the steam generator or if you need multiple appliances plus around 20 to 25 percent of the so-called soft costs. Soft costs include any delivery charges and taxes. Leasing gives your startup restaurant a greater amount of flexibility. You can return the appliance at the end of the lease, or you can purchase it for a smaller amount after the principal of the debt has been fully paid.
Commercial Steam Generator Loans
Every lender will have different terms, but in general, with a loan, you can finance around 80-percent of the total purchase price of the item. When selecting to purchase your restaurant steam generator through a loan, you own the appliance from day one. A down payment of around 20-percent is typically needed for most small restaurant equipment loans. The collateral for the loan is the items you buy with the equipment loan. In this case, Crown CE-36 will serve as collateral.
---
Reasons To Get Steam Generators Financing
To update older or out of date commercial steam generator

To replace the old steam generator

Add to your existing restaurant equipment inventory
---
How To Get Crown CE-36 Financing?
Good credit is needed for most restaurant equipment loans. After all, it is an investment in your business and in your business' revenue and growth. You may consider applying for a loan at a bank with whom you presently do most of your business. Or you might want to consider a nontraditional lender like Top Financial Resources, an online lender who offers assistance for small and credit-challenged business owners in need of fast access to capital to grow their restaurants. Apart from restaurant equipment loans, business loans provided through Top Financial Resources, sometimes known as Top Financial lines of credit- might be an option. A business loan offers restaurants upfront cash in exchange for a percentage of future credit card sales.
Provided you have had strong sales, but you struggle with a little or poor credit, a business loan might be a particularly good alternative for your small restaurant. Getting the capital you require when you need it can mean the difference between your restaurant's success or failure. Note that most financing equipment companies will generally disqualify you for a line of credit for an equipment loan if you have had prior bankruptcy on file. If your restaurant has been in existence for less than one year or if you cannot already process credit card payments for your customers. Ensure all of these things are in place before applying to a traditional lender or to a nontraditional lender.
You will be happy to know that at Top Financial Resources if you have poor credit or even have filed bankruptcy previously, we can still provide you with restaurant equipment financing. As long as you have been in business for at least six months and your restaurant generates sales in excess of $85,500 every month. In over ninety percent of cases, we can provide you with funding if you meet these two requirements.
Like credit unions and banks, traditional lenders are usually reluctant to extend traditional equipment loans to small or businesses with poor or bad credit. Such restaurants are deemed too risky and will have great difficulty securing a traditional bank loan for their business needs. This can be an issue for many restaurant owners who need capital to buy, replace, or repair broken or outdated appliances. This is where a business loan will come in handy. Generally, a business loan gets you the money you need at a fast turnaround time so you can keep on running the day to day operations of your restaurant.
---
Benefits Of Steam Generators Financing
Quick approval: Typically, restaurant equipment loans are approved (or denied) relatively fast. One way to speed up the procedure is to apply to a nontraditional lender like

Top Financial Resources

. Top Financial Resources is an online lender that provides quick funds for multiple reasons, including equipment upgrades, inventory, and marketing efforts. We also consider your request within a matter of seconds. That indicates you can have the traditional capital you need faster, so you can buy or replace the appliance you need.

More money in your pocket: With equipment financing, you can keep cash-on-hand for other purchases you might need to run your business. Imagine one of your steam generators breaks down and needs to be replaced. Rather than spending money from your restaurant revenues to pay for these very high-ticket items, restaurant equipment loans can be utilized to replace or repair this very vital and expensive piece of equipment.
Tax-deductible: You might be able to deduct your equipment loan monthly payments as an operating expense. Check with your lender and business tax attorney to be sure.
Flexible payment plan: Based on the lender from whom you secure your business restaurant equipment loans, you might be able to make excessive use of flexible payment options. This comes in handy as you are working to replace the equipment, continue running the restaurant, and make payments on your commercial equipment loans. Some lenders might offer you the option of choosing seasonal. Monthly, quarterly, even annual, or biannual payments based on the kind of loan you secure. Note: you might also be able to make excessive use of a ninety-day deferment on repayment of your restaurant equipment loan. Again working with your lender on your equipment loans to find out what works best or your business needs.
Approximately 25-percent of Soft Costs covered: Soft costs incorporate things like delivery charges, fees, and freight charges. Again, every lender is different, so make sure you do your research to know exactly what charges are applicable to the loan, which charges you will be accountable for covering.
---
Cons Of Steam Generators Financing
As a startup restaurant, you might find it a bit tricky to get an equipment loan. Nonetheless, that does not indicate it is impossible, either. Financing is available, even for startups, but you have to do some homework. Be prepared and organized. Research your equipment needs entirely and know exactly how much money you will need to get started. 

Longer loan repayment periods might make your payments smaller, but it also means you will pay more interest in the long run. If you can manage it, a large down payment can lower your monthly and annual payment.
Overall, financing your Crown CE-36 steam can have its benefits and shortcomings. However, if you are willing to research and find a lender who is willing to work with you towards your business goals, you can have a successful restaurant with all the right equipment in no time.