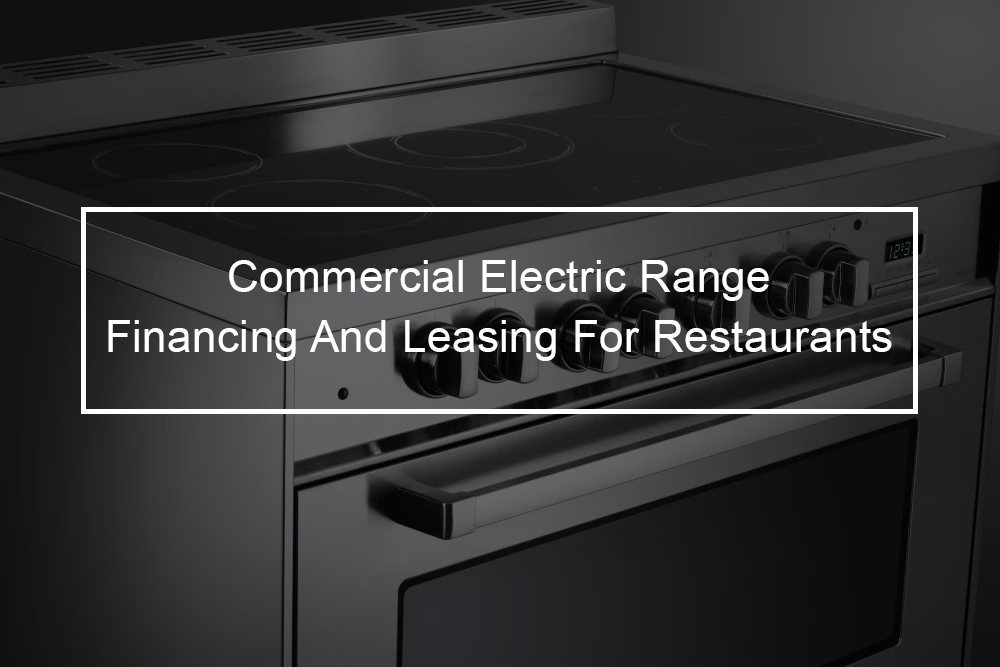 Equipment finance is popular in businesses that find it challenging to source traditional funding and is a great option for start-up restaurants. It can make it possible for you to have Lang R36C-ATE commercial electric range for your restaurant to function fully. It is also worth noting there are situations where restaurant equipment finance works out cheaper than other traditional methods of finance. This financing method can often be less expensive than paying cash since payments can be spread over a set period, whereas buying a commercial electric range can be costly and diminishes liquidity.
---
Lang R36C-ATE Overview
Lang R36C-ATE is a heavy electric duty range. It features 36" W, (six) 8" French plates, a convection oven base with (six) rack positions, and (three) racks. It comes with a 150-450°F oven thermostat with a one-hour timer, 2" vented stainless steel stub back, and 430 stainless steel exterior. This unit rests on 6" adjustable legs and it is cULus, NSF certified.
Standard Features Of Lang R36C-ATE
150°F-450°F oven thermostat with alarm and 60-minute timer

3" wide full front grease trough, spillage drawers, and grease drain

6" adjustable legs standard

6" wide full front landing

All ranges are factory wired for three-phase service. The installer might wire 208V or 240V service one phase.

Damper control

Full width 2" high range-top back riser

Griddle configurations include a one-piece splash guard, sides, and back. 

Heavy-duty 430 Series stainless steel exterior insulated on six sides.

The two-piece unit fits through a 36" wide door.
Standard Oven 
Heavy-duty, hinge-down oven door

One center rack guide with chrome-plated rack

Two three-heat switches for oven
Convection Oven 
Heavy-duty right hinged door with magnetic closure

ON-OFF power switch

Six position rack guides with three chrome-plated racks provided
Options And Accessories Of Lang R36C-ATE
Set of 6" casters, two lockings, two fixed

High Storage Rack ( used for mounting above any 36" Range)

Additional wire pan racks

480 Volt, three-phase model
---
What Is Lang R36C-ATE Financing?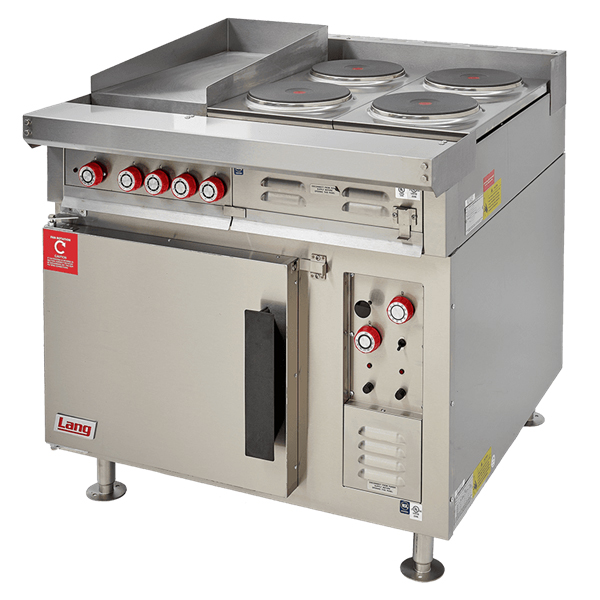 Restaurant equipment financing is a great way to buy Lang R36C-ATE commercial electric ranges. Equipment finance is also called asset finance since it is used solely to acquire equipment. The different types of restaurant equipment financing programs change how you buy commercial electric ovens for your restaurant. Under some of these financing arrangements, the lender becomes the appliance owner, and you are just leasing or hiring it from them for business purposes (even if you will choose, purchase, or run the equipment). In other situations, you are the commercial electric range owner, but the restaurant equipment financing company uses the appliance as security for the loan. Deciding between these financing options requires careful consideration of cash accessibility to contribute to the equipment and financial consequences such as having access to depreciation expense on the equipment and recouping GST.
What Is A Commercial Electric Range Loan?
Think of this as a regular business loan, where the financing partner gives you cash to buy a commercial electric range and then takes that equipment as collateral in case you fail to repay the debt (just like a residential mortgage). This is how commercial electric range loans work. The lender will give you the funds to buy the equipment then use it as security for the funds you are borrowing from them.
---
Pros And Cons Of Commercial Electric Range Financing
A quick rundown of pros:
No additional collateral

Less documentation

Immediate ownership

Works alongside other loans
A quick rundown of the cons:
Equipment cost

Lacks flexibility
Benefits Of Commercial Electric Range Loan
A restaurant equipment loan is a common method of financing new pieces of commercial equipment. This is because you own the equipment, and you are not subjected to any restrictions on how to use it ( as would with leasing). The commercial electric range is also the only collateral needed for the loan, making it a lot faster to keep your other business and personal assets unencumbered.
Commercial electric range loans also get favorable Goods and Service Tax treatment. Since you are making the purchase upfront, you can claim back any Goods and Service Tax input credit in full at the purchase time. This becomes mainly valuable on larger purchases.
Restaurant equipment finance can be provided even if you have debt: Many lenders will still offer restaurant equipment financing to a restaurant even if they have outstanding loans. This is generally because the equipment itself is utilized as security for your loan.
There is generally less documentation needed: Unlike conventional business loans where lenders require your credit rating and financial history documentation, commercial electric range requires less documentation.
There is no need for additional security: Most business loans require that the restaurant puts up an asset as collateral. Commercial electric range financing uses the appliance you are buying as security, so you do not need extra assets.
The commercial electric range is yours from the outset: Unlike leasing, with commercial electric range is yours from the outset.
Drawbacks Of Commercial Electric Range Loan
Restaurant equipment financing can require a larger contribution upfront. Commercial electric range loans tend to have higher fees than leases or purchase agreements, as setting up the restaurant equipment loan costs the lender more time and documentation than other kinds of equipment financing. It is worth noting that, since you own the commercial electric range, there is no option to return it to the lender. Besides, the appliance will rest on your balance sheet as an asset.
Restaurant equipment loan does not offer flexibility: If you want to upgrade your commercial electric range or get rid of the equipment, you will have to repay your loan, and an early termination charge might apply. You will be responsible for all equipment costs: Unlike when you are leasing the commercial electric range, you are accountable for all of the costs linked with running the appliance.
---
What Is Commercial Electric Range Leasing?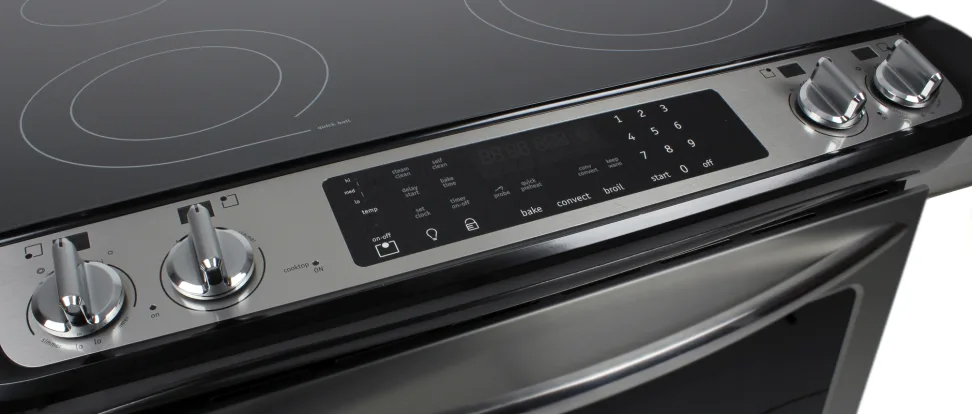 In a lease, you do not own the commercial electric range you are using. Instead, you are leasing the equipment from the lender by paying a regular rental fee ( like renting an apartment). However, you might automatically own it at the end of the repayment period. Based on the terms of the agreement with the lender, you might have the option of buying the commercial electric range at its depreciated value, extending the lease duration, or returning the appliance.
Further, based on the type of lease, the restaurant leasing company might stay accountable for registration, maintenance, and insurance costs (indicating these costs end up being incorporated in the rental payment to the finance company to make their profit). In comparing restaurant equipment leases with other finance options, it is essential to know who ends covering these costs so that you can compare the total cost of financing.
---
Pros And Cons Of Lang R36C-ATE Leasing
A quick rundown of Lang R36C-ATE leasing pros:
Lower expense

Tax benefits

Simpler to obtain

Upgradable

No maintenance
Cons Of Lang R36C-ATE leasing
Higher cost

No ownership

Term lengths
Benefits Of Leasing Lang R36C-ATE Commercial Electric Range
Using a lease to get commercial electric range is usually fast and easy. Leases are often preferred when you do not actually want to own the commercial electric range forever and you would like to upgrade after a certain period.
Restaurant equipment leases are tax-deductible, just like interest on a business loan. Moreover, you do not pay the Goods and Service Tax on the equipment- the lender owns the equipment fully, so they handle the GST while you only pay for the ex-Goods and Service cost. Provided your lease is an operating lease, then the lessor might be accountable for maintenance and repairs on the commercial electric range. Lastly, since you are leasing the equipment, you do not have the range on your balance sheet- either a liability or asset.
Drawbacks Of Commercial Electric Range Leasing
While leasing offers many advantages, it also has some disadvantages. These include not being able to include depreciation expense on the equipment to reduce your tax bill. Moreover, a commercial electric range leasing arrangement will have terms and conditions on allowed uses of the equipment to preserve its value for the lender. You might have to work these use restrictions into your operating processes or at least be aware of them if an extraordinary use-situation for the commercial electric range comes up.
---
Eligibility Criteria For Lang R36C-ATE Financing
Eligibility criteria depend on the lender, the equipment being financed, and your specific business. We can work with you to get you the right program and term for your business; simply give us a call on 1-(800)-260-5126.
In most cases, nonetheless, you will be eligible for commercial electric range financing at Top Financial Resources if:
The gas range is to be used for business purposes

You have a decent credit rating. We also fund businesses with bad credit as long as they meet other qualifications

Your restaurant has been registered for six months
How Do You Apply For Commercial Electric Range Financing?
The equipment lease or loan application process is comparatively simple. Use our online loan application form. From there, one of our financing specialists will contact you to discuss your options or source for other documents.  The funding decision takes just a couple of minutes; from there, we work with you to get funds as quickly as two business days.
Can I Get Restaurant Equipment Financing For Similar Commercial Electric Ranges?
We finance a large number of restaurant equipment. Apart from Lang R36C-ATE, we also fund other Lang R36C-ATD heavy-duty ranges, including:
Lang Manufacturing R36C-ATD Heavy Duty Range

Lang Manufacturing R36C-ATF Heavy Duty Range

Lang Manufacturing R36C-ATA Heavy Duty Range

Lang Manufacturing R36C-ATC Heavy Duty Range

Lang Manufacturing R36C-ATAM Lang® Marine Heavy Duty Range

Lang Manufacturing R36C-ATDM Lang® Marine Heavy Duty Range

Lang Manufacturing R36C-ATFM Lang® Marine Heavy Duty Range

Lang Manufacturing R36C-ATBM Lang® Marine Heavy Duty Range