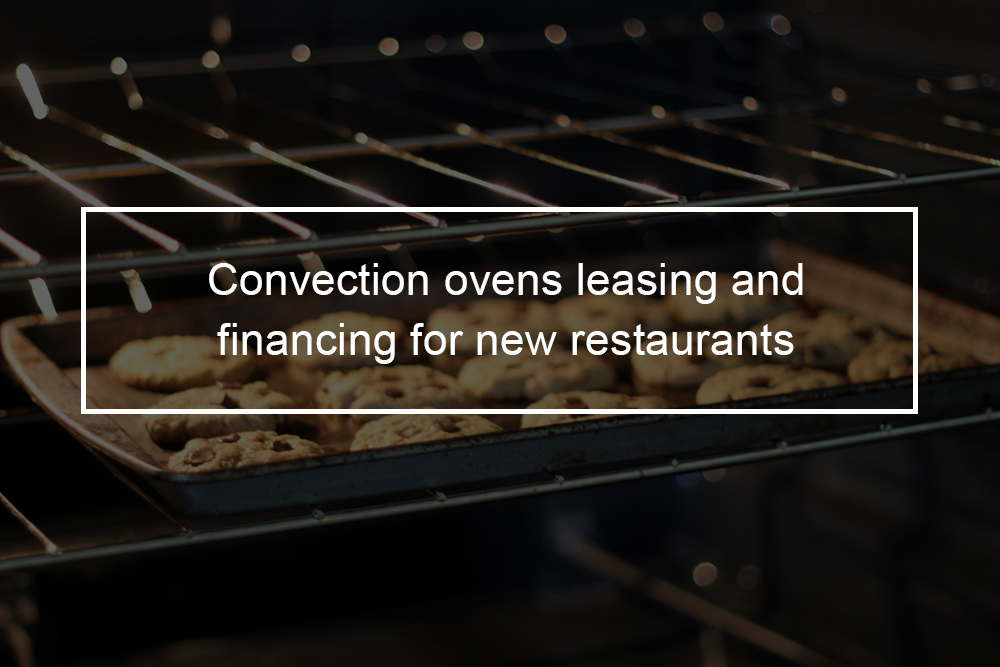 If you need a little help paying for your Garland SUME-100, Top Financial Resources is here for that. Our restaurant equipment financing options make it possible to pay through monthly payments instead of one lump sum upfront. Instead of leasing a convection oven and losing cash every month, you can choose to lease your own alliances to ensure your money goes towards a significant investment for your restaurant.
Even the most successful entrepreneurs and business owners might struggle to pay for new restaurant equipment for their commercial kitchens. For instance, starting a new restaurant from scratch can require obtaining several ovens at once, which adds up to a major expense. Equipment financing makes it possible to outfit your kitchen all at once instead of saving up to purchase each piece one by one, which could push back the opening date for your foodservice establishment. In a thriving restaurant, there could be an unpredictable convection oven failure that requires a replacement immediately. If you do not have the cash available for purchase at that moment, it could lead to an unexpected closure or serious slowdowns in your restaurant.
To reduce downtime in your business, these equipment leasing and financing options enable you to order a replacement right away and pay it over time. Top Financial Resources wants our customers who require restaurant equipment financing to get the exact same benefits of buying the equipment outright. You will also get any manufacturer's warranties that come standard with your purchase. Check this guide for Garland SUME-100 financing, or contact us today to learn more about convection ovens financing and leasing from Top Financial Resources, or if you are ready to make the purchase, proceed to apply for financing on our website.
---
Description of the Garland SUME-100
The SUME-100 is a Garland versatile single-deck electric convection oven that features a spacious 29″ x 24″ oven cavity that utilizes simple to operate electromechanical controls to adjust the temperature between 150° and 500° F. The solid-state controls enable optimal temperature control for a more energy-efficient operation.
This is a tough item with stainless steel construction all around. The convection oven interior features durable and low maintenance porcelain. There are five chrome-plated racks that you adjust in ten different positions to maximize the oven's interior capacity. The justify door on SUME-100 features a double-pane thermal window so you can see the progress of your cooking without opening the oven. The sixty-minute timer enables users to monitor the cooking progress with minimal manual labor.
Running at 10.4kW, this oven is UL, cUL, and NSF certified for safe commercial use. It stands on 24.5 tall stainless steel legs for stability and excellent weight support.  Summit Series Convection Oven, single-deck, electric, solid-state controls with 150° – 500° F, five chrome-plated ten position oven racks per deck, electromechanical thermostat and sixty-minute timer, dependent 60/40 doors with a double-paned thermal window in justify-hand door.
Standard features of the Garland SUME-100
60/40 dependent door design that comes with double pane thermal window in the justify-hand door and interior lighting

Double-deck models available

Five chrome-plated ovens racks on ten-position rack guides

Five-year limited door warranty, excluding window (the USA and Canada only)

Full length, stainless steel positive door closure

One year labor and limited parts warranty (the USA and Canada only)

Porcelain-enameled oven interior with coved corners

Solid State control with electromechanical timer

Stainless steel front, sides, legs, and top 

Total of 10.4 kW loading per oven cavity

Two-speed fan control (high and low) with 3/4 HP fan motor
Optional features of the Garland SUME-100
 460 volt, three-phase

Back enclosure (stainless steel)

Extra oven racks

Low profile casters, four w/ front brakes (double ovens only)

Maximum security options

Open base with rack guides and shelf (stainless steel)

Removable S/S drip pan

Stainless steel solid doors

Swivel casters, four w/ front brakes

Windows in both doors
---
What is restaurant equipment financing?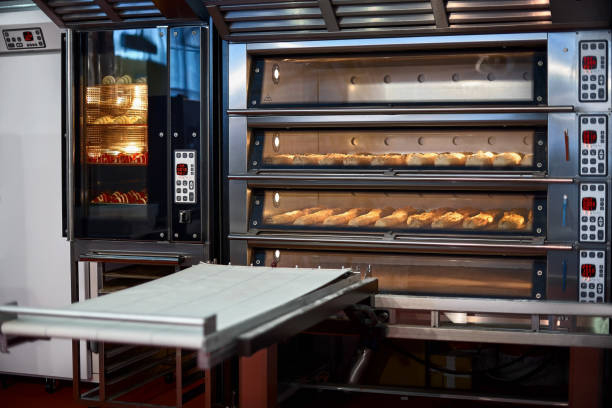 It is a kind of business loan that offers adequate funds to small restaurant owners so they can buy any piece of equipment and that leased-equipment can serve as a guarantee. Restaurant equipment financing for startups is suitable for new restaurants; its no-security policy enables business owners to lease appliances without facing any challenges. One might be discouraged after looking at the skyrocketing prices of Garland SUME-100, especially if you want multiple. Do not give up on obtaining the equipment just yet. With restaurant financing, you can buy all the required convection ovens without distorting your cash flow. You can even finance equipment with a bad credit score.
Features of convection ovens leasing and financing
Our financing services are open to all types of food hubs, cafes, full-time restaurants, bistro, bakeries, and food trucks.
No upfront cost

Restaurant equipment financing for new and established restaurants

Get a credit decision within seconds

New and used equipment for restaurants, cafes, and bars

Affordable and flexible monthly payments

Get cash to fund your equipment
How can convection oven financing benefit your restaurant?
Restaurant equipment leasing and financing for startups are the most secure business funding options to cover the expense of your restaurant upgrade mission. If you want to meet daily operations costs and give your cash flow a jump start, then working capital will suffice. On the other hand, a budget-friendly restaurant equipment shop is only possible with Top Financial Resources' restaurant equipment financing.
Moreover, these business funding options enable you to finance equipment with limited business history and a low credit score. If you do not have any value to put up as security, but you are a little tight on cash, and you would be more comfortable with secure payment, low rates, and flexible terms, then equipment purchased through restaurant equipment financing will serve as collateral.  Top Financial Resources acknowledges all of your concerns and demands and will provide affordable services to you.
---
Difference between Garland SUME-100 financing and leasing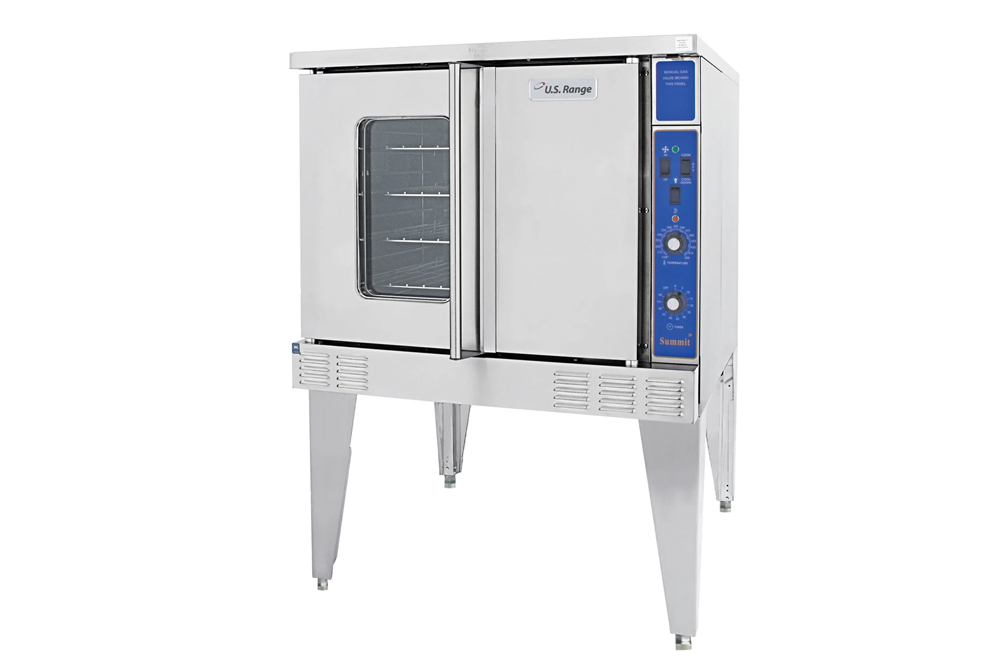 Top Financial Resources offers restaurant equipment financing and restaurant equipment leasing. These terms are utilized synonymously on various platforms; however, there is a slight difference between them. If you apply for restaurant equipment financing, you will be the official owner of the convection oven. On the other hand, the lender will take responsibility for the equipment.
Note that both of these business funding options have some lows and highs. If you continue with restaurant equipment financing, the financed asset will become a part of your business's assets. After you make the payment in full, the equipment is yours to keep. Thus, if you are unsatisfied with the piece, you do not have the option to change it. On the other hand, if you opt for restaurant equipment leasing, changing the equipment, and not buying the product is available. Finally, if you want to keep your restaurant up-to-date, equipment leasing is a great choice.
---
How to apply for convection oven equipment leasing and financing?
Applying for Top Financial Resources restaurant equipment financing is a simple and smooth process. Upgrade your restaurant oven in two simple steps:Organize all the financial documents requested for the loan. Early preparations will speed up the financing and leasing process. For other loans, we ask for a credit score report and balance sheet. However, in the case of equipment financing, we want to see the vendor's contact and the equipment quote. Once you have arranged all of the necessary documents, analyze your restaurant needs, set your demands, and apply for funding immediately.
Why choose Top Financial Resources for restaurant equipment financing?
Our quality lending, supreme service, and realistic pricing set us apart from the traditional lender and other alternative lenders.
Quality lending
At Top Financial Resources, we have provided fine quality and upgraded restaurant equipment to many restaurant runners. Keep your convection oven lit with restaurant equipment financing. Besides, you can:
Get flexible monthly repayments
Update your convection oven
Support your long-term goals
Realistic pricing
We will take a look at your restaurant as a human- not as a loan officer. We provide flexible and customizable interest rates after getting your application. Take your restaurant to new heights by also considering other programs from us:
Sale of second-hand equipment
Equipment leasing and financing
Wholesale restaurant equipment loans
Merchant cash advances
Working capital loans10
Standard business loans
Supreme service
For your restaurant equipment financing, you can count on us for:
Reliable and dedicated communication
Excellent customer service
Customized financing options
---
Convection ovens leasing and financing for new restaurants- the perfect solution
When hunting a lender for your restaurant equipment loans for bad credit, you want to work with a lender who understands your restaurant and financial needs. The financing company can provide expert financing advice and help you navigate fast, reliable, and suitable funding options. Top Financial Resources' financial experts have comprehensive experience in the restaurant industry, assisting casual dining, mid-scale and upscale restaurants with restaurant equipment financing programs. We are the restaurant equipment financing and leasing company that understands how to keep the restaurant flame alive. We provide custom-tailored financing options after assessing your business and financial situation. We know we will only succeed when you do.