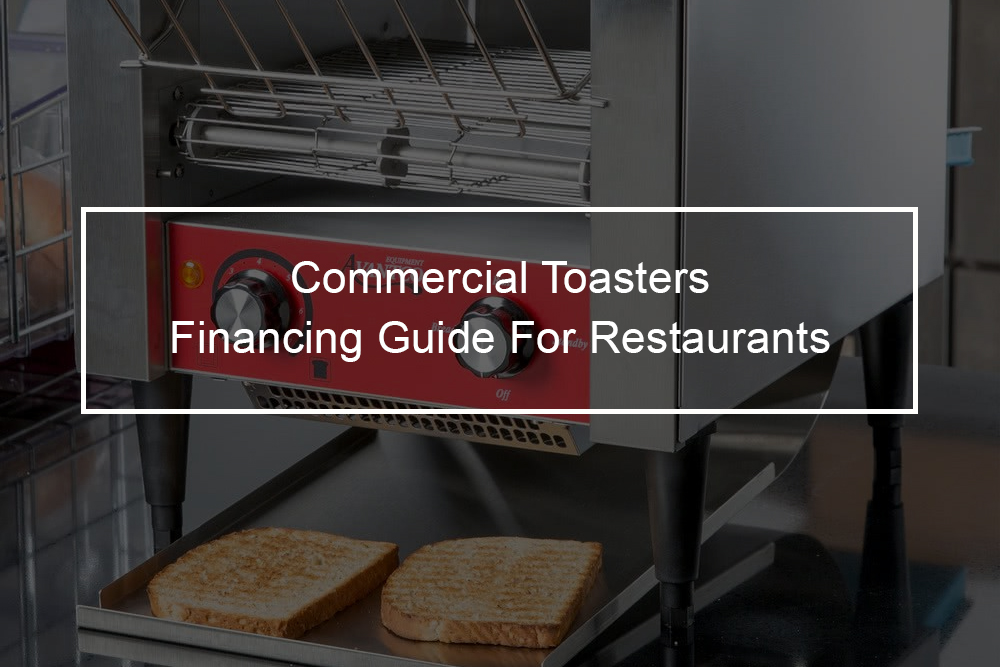 Are you buying the Prince Castle CTDE-M commercial toaster for your restaurants? Top Financial Resources offers creative equipment financing strategies for restaurants across the country.   Restaurant equipment financing provides the structure required to manage accounting and tax issues while offering customized repayment and flexible lease options. Our restaurant equipment financing solutions include commercial finance agreements, leases, and restaurant equipment loans for restaurants nationwide. At Top Financial Resources, we design a strategy mainly for each customer that is tailored to fit their individual needs. To get started, apply for commercial toaster financing, and we will provide you with no-hassle restaurant equipment financing.
---
Description of the Prince Castle CTDE-M commercial toaster
Prince Castle CTDE-M is a series of dual-sided vertical contact toasters. It features a metal belt, touch screen with LCD color display, 6 to 40 seconds toasting time, and temperature range up to 550°. This Prince model also has a stainless steel construction, variable speed motor, anti-slip rubber base, variable-speed motor, and 3kW, 208-240v/50/60/1-ph.
Standard features of the Prince Castle CTDE-M commercial toaster:
Auxiliary Heater option accessible for Higher Bun temperatures

Digital programming for variable temperature Settings and Toast Time 

Large Touch Screen that has LCD Display for easy programming

One year – parts and labor warranty

Patented Parallel Compression Design accelerates increases toasting speed and surface contact for better Caramelization

Three Conveyor Belts available to offer all options for ideal toasting
The Prince Castle CTDE-M advantages:
Holds all buns up to 5.5" in diameter

Adjustable toast times, ranging from six to 40 seconds to customize products

Available in three conveyor options: Silicone, wire, and stainless steel pleated belt

Durable stainless steel construction makes it easy to maintain and clean. 

Easy to use with its touch screen color display, electronic settings and, precise and repeatable settings

Large compression adjustment range enables maximum product flexibility (Bread thickness: the heel is 0.3" to 1" and the crown is 0.4" to 1.25")

Slim design saves up to 30-percent of counter space.

Temperature Range up to 550 degrees
---
What is Prince Castle CTDE-M financing?
First, it is crucial to understand the key differences between financing and leasing when financing a commercial toaster. A lease is more like a toaster rental. When you lease a machine, you pay a weekly, quarterly, or monthly payment to operate your appliance. Typically, a lease does not require any money down, and you usually are not required to pay for any routine maintenance. Nonetheless, at the end of the lease term, you must either return the Prince Castle CTDE-M or pay a lump sum for it. Unlike restaurant equipment financing, you do not actually own the unit throughout the term of the lease.
Commercial toaster financing is a loan strategy that provides you with complete ownership of your equipment from day one. Your lender will set up a payment schedule that enables you to pay the full price of the equipment and interest across a period of months or years. Unlike a lease, you have to maintain your own equipment. Both restaurant equipment leasing and financing provide affordable alternatives to outright purchasing. At Top Financial Resources, we will work with you even if you have less-than-ideal credit, and you generally do not have to put any money down. Moreover, the down payment is reasonable enough to keep your restaurant working capital free for other business operations if you do.
A lease is an excellent option if you are looking to temporarily use the toaster before upgrading, changing strategies, or buying a different commercial toaster outright. Request your lease provider if you have the opportunity to upgrade to a newer model at the end of your lease. This is a great plan to avoid working with outdated equipment. With a lease, you can avoid the effects of depreciating the value of the equipment. On the other hand, commercial toaster financing is ideal for small-business owners who do not want to use all their working capital on a single piece of appliance. Do not put your restaurant in a position where you are too strapped for cash to take on new customers and buy inventory, but utilize leasing and financing to start working with your optimal toaster from day one.
---
Benefits of commercial toaster financing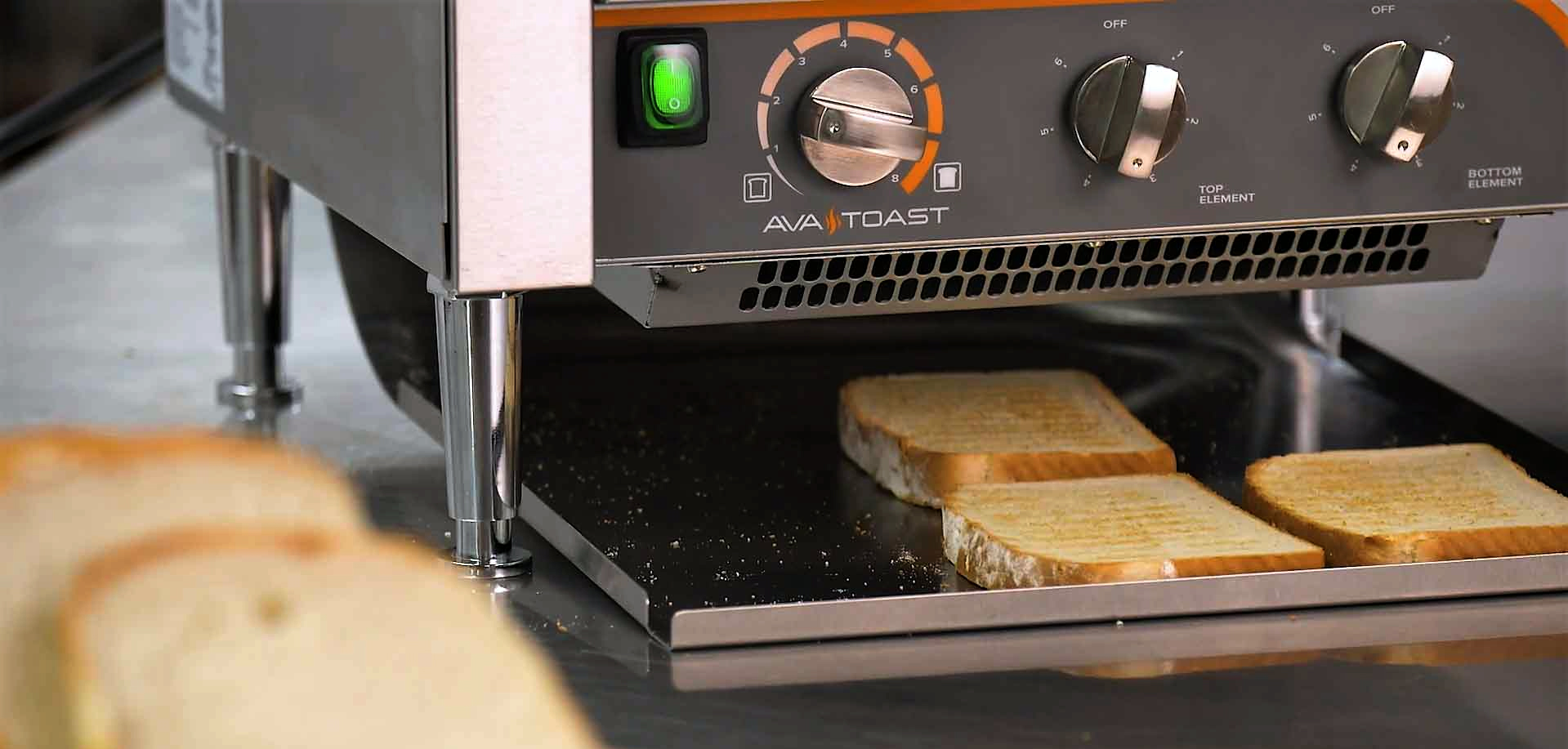 Top Financial Resources has experience providing restaurants like yours, with the financing required to buy new or used equipment. We understand how important flexibility and speed are, and we also understand that you want great terms and excellent rates as well. By Financing your Prince Castle CTDE-M at Top Financial Resources, you will enjoy the following benefits:
Improves cash flow: When you finance your commercial equipment with Top Financial Resources, your cash is not tied up in the equipment. Instead, it is free for other investments that will grow your restaurant, produce income, and make sure the equipment you obtain earns profits.
Hedge against inflation: Your monthly payment remains the same over the term of the loan or the lease. Dollars paid later in the term often have less buying power than those paid at the beginning of the term. So you pay for today's asset needs with tomorrow's lower-value dollars.
Helps you preserve other lines of credit: Tomorrow can bring many opportunities. Financing equipment with Top Financial Resources means you will have the credit available (either from the bank or other sources) to make excessive use of future opportunities.
Provides 100-percent financing: Even soft costs like training, installation, shipping, and maintenance agreements can usually be incorporated. So you can rest easy being aware that these linked costs will not disrupt your cash flow.
Removes hidden charges: With Top Financial Resources, you have no compensating balances, no blanket liens, no closing costs, or other restrictive covenants that banks use to increase customers' cost. What you see is what you get.
Simplifies equipment changes: Are you hiring an additional workforce or increasing efficiency? More equipment can easily be added to your existing lease or loan. Or, if you are trying to stay ahead of the competition by staying ahead of technologies, the equity in your financed toaster can be applied toward the lease or loan of a new item. These options solve the issue of obsolescence- and make your job easier.
Saves on taxes: Based on the kind of lease you choose, as much as 100-percent of your payments might be tax-deductible.
We provide excellent rates: Top Financial Resources' standard rates are highly competitive. Just check our instant quote tool, and see how we can provide you with the benefits and ease of financing- and affordability.
We offer many payment programs: Top Financial Resources works for you. You pick the kind of loan or lease that best fits your needs, and you choose the term length.
---
What to look for when choosing restaurant equipment financing?
There are many items to consider when shopping for any type of small business financing vehicle, including restaurant equipment loans. Here is what to look for:
The lender's specialty: Some lenders only finance equipment in a particular industry (such as restaurants, farming, and so on). If you are a restaurant owner, you should avoid applying for a loan from a lender specializing in construction equipment loans.
Speed of funding: Many restaurant equipment financing companies can fund small businesses in a few business days- or even faster. Other lenders and specifically those that work with the SBA might take several weeks.
Interest rates: Restaurant equipment loans generally have fixed interest rates ranging from 8 to 30 percent. Remember to do your due diligence to ensure you do not end up signing onto a loan that will cost you exorbitant sums of money down the road.
Size of the loan: Whereas some equipment loan providers are inclined to finance up to $2 million worth of purchases, others may only be comfortable with providing you with $100,000. The size of the loan and the loan you need can have an effect on which provider you need to work with.
Qualifications you need: Every equipment financing company has a distinct set of qualifications they look for in borrowers. For instance, some restaurant equipment loan providers might require borrowers to have 600 or higher credit scores. At Top Financial Resources, we are willing to lend to borrowers with credit scores of at least 500. Besides, lenders might look at how long your restaurant has been open and use that information to rule out if you qualify for a commercial toaster loan. For us, we have no problem financing restaurants that have been in business for six months as long as your restaurant is productive. Lastly, lenders might also judge your worthiness based on how much revenue you take in every year. Some more flexible lenders might only require you to generate $25,000 annually, while others might look to finance restaurants that bring in $150 000 per year- if not more.
After figuring out which restaurant equipment loan criteria is most important to consider for your company, and deciding whether an equipment loan is a right choice for you, then it is time to start the application process. The Top Financial Application process is simple and should take approximately five minutes. You can apply through our website, and we will guide you through the process. After we receive your full application and supporting documents, you will get an offer within 24 hours.