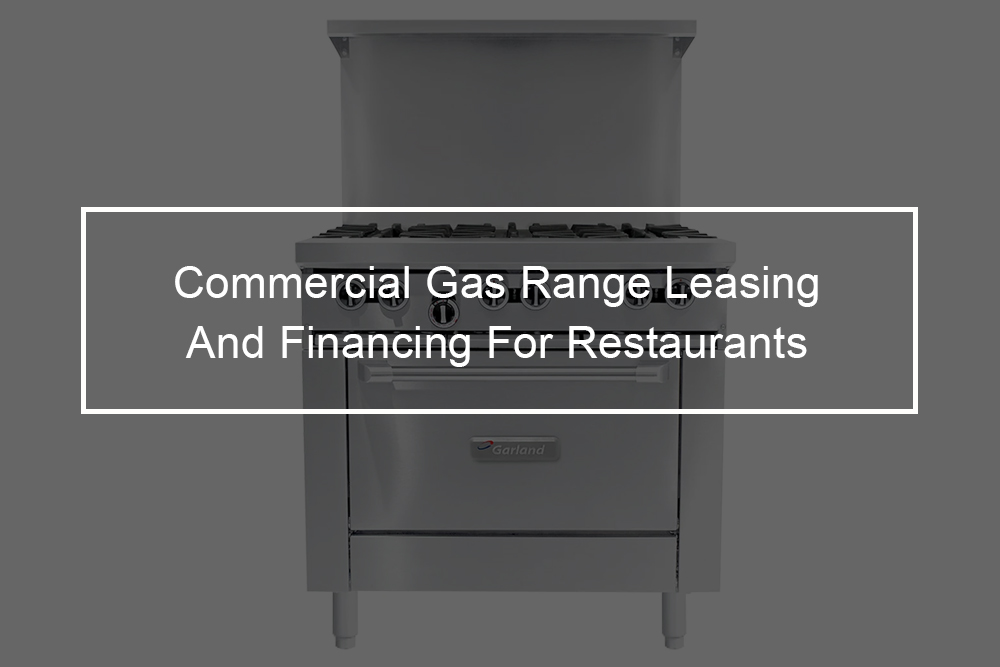 Leasing the Garland U24-4S commercial gas range is a superb choice for many restaurant business owners. In the USA alone, about $1 billion worth of restaurant equipment is leased every year. From commercial gas ranges to fryers and grills, Top Financial Resources can help your restaurant finance and lease restaurant equipment you require to be successful. In addition to our simple and fast application and approval process, there are many other reasons to consider equipment leasing with Top Financial Resources. Tax deductions, simple upgrades so you can have the up-to-date machinery you require, affordable and flexible payments, and less cash needed upfront are all good reasons to lease your Garland U24-4S instead of buying.
---
Garland U24-4S Commercial Gas Range Overview
U24-4S is a U series commercial range from Garland. This gas range features (four) 32, 0000 BTU open burners, cast iron top and ring grates, storage base, stainless steel front, sides, plate rail, two-piece back guard, and shelf. The unit rests on 6″ stainless steel legs with adjustable feet and is CSA Flame, CSA Star, cCSAus, NSF certified.
Standard features of the Garland U24-4S commercial gas range
152mm adj. stainless steel legs

305mm segment stamped drip trays with dimpled bottom

Gas regulator

Large 686mm worktop surface

Large easy-to-use control knobs

Stainless steel 127mm plate rail

It comes with a stainless steel backguard, with removable stainless steel shelf

Stainless steel front and sides
Standard on applicable models of the Garland U24-4S
 108 mm wide grease trough

15mm thick steel griddle plate that has manual hi/lo valve control, 584mm working depth surface, optional on justify, standard on the right. 

18,000 Btuh/5.27 kW cast iron "H" version griddle burner for every 305mm width of the griddle

32,000 Btuh/9.37 kW cast iron "H" style oven burner

Ergonomic split cast iron top ring grates

Nickel-plated oven rack and three-position removable oven rack guide

Open storage base instead of an oven

Powerful 32,000 Btuh/ 9.37 kW two-piece cast iron geometric open top burner

Snap action controlling oven thermostat low to 500° F

Space saver oven w/ribbed porcelain bottom and door interior, aluminized steel top, back and sides

Strong, keep-cool oven door handle
Optional features of the Garland U24-4S commercial gas range
152mm leveling swivel casters (four), with front locking

Celsius temperature dials

Extra oven racks

Flanged deck mount legs

Hot top 305mm plate instead of two open burners, manual valve controlled w/18,000 Btuh/5.27 kW cast iron "H" burner standard on justify side

Low profile 238mm backguard stainless steel sides and front

Piezo spark ignition for pilots on griddles

Snap action modulating griddle control 175°F to 425° F
---
Commercial Gas Range Loans And Leases In The US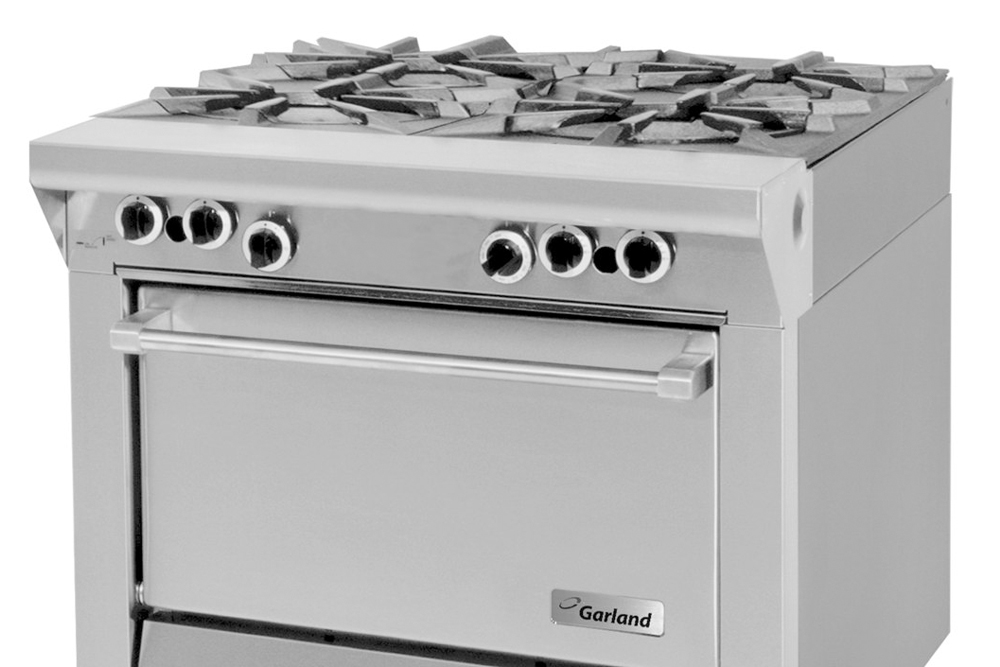 Restaurant equipment loans are useful tools specially provided to ensure that restaurants can maintain smooth operations. At Top Financial Resources, you will get the best rates and terms. We can customize a restaurant equipment financing or leasing program that is suitable for your business. Getting the right equipment leasing or equipment leasing in the United States is vital to successful business operations. Whether you are looking for Garland U24-4S or any other commercial gas range, you have come to the right place. In the US, many companies can help you with various kinds of commercial equipment financing or leasing services. Your loan terms will depend on your business profile and the type of your equipment you are looking for.
Some ways that Top Financial Resources stand out
We help you find the right equipment at the best price: New or used commercial gas range whether it is from a manufacturer, dealer, private seller, or Auction House we can lease or finance the equipment your restaurant needs. We fund virtually all kinds of essential-use equipment being sold.

Work with experts for fast approvals and documents: Top Financial Resources does not like to waste time since we want our clients to be successful and grow their restaurant with us. We turn your finance application and submission into approval in a few hours. The sooner you get started, the faster we finish.

Find an affordable solution regardless of your past credit history: our challenged or bad credit financing programs focus on the future of your restaurant. These programs usually require a little more down payment, but we can still get your restaurant the equipment it requires while still keeping your payments affordable. We say YES to financing you when other financing companies say NO.

No scams or hidden fees. Work with a trustworthy and reputable loan provider.

Easy to read terms and conditions

Find a commercial gas range loan option that works for you and your restaurant.

Work with friendly, experienced, highly trained loan experts. 

Give your credit rating a boost by finding a leasing or financing plan that matches your budget or needs.
How to apply for garland U24-4S leasing?
Our lease or finance process is simple and straightforward.
Step one: Apply for financing through our online application or speak with one of our loan specialists to learn about the needs of your restaurants at 1-(800)-260-5126.
Step two: Choose a solution. Upon submission of a loan application, your finance specialist will work with you to discuss your finance options and ensure your objectives are met. After an option is chosen, we will secure approval.
Step three: Review documents: Your assigned loan specialist will go over the terms, payments, and any documents required to fund your transaction. The documents will then be emailed to you for your signature and review.
Step Four: Fund your transaction—most of the transactions fund within twenty-four hours of signed documents being returned. After the transaction is funded, a wire will be sent out to the commercial gas range seller. You will then obtain the equipment and put it to work.
What commercial gas range can I lease or finance?
At Top Financial Resources, our main focus is getting your business the equipment it requires, regardless of the size of your business. We have a wide range of financing and leasing products for the commercial gas range.
Here are some of the U series commercial range from Garland that you can consider:
Garland U24-4S Restaurant Gas Range

Garland U24-4L Restaurant Gas Range

Garland U24-G24L Restaurant Gas Range

Garland U24-2G12L Restaurant Gas Range

Garland U24-G24S Restaurant Gas Range

Garland U24-2G12S Restaurant Gas Range
Choosing between restaurant equipment loans and leasing 
You might be asking yourself, should your restaurant be leasing the Garland U24-4S commercial gas range or financing it? What are the benefits and shortcomings of leasing and financing equipment? Is commercial gas range leasing better than financing? Note that there are no definitive answers to these questions as every situation is different.
Obviously, the critical difference between restaurant equipment leasing and equipment financing loans is that when you lease a commercial electric range, you are only effectively borrowing or renting it for a set period, with your monthly payments enabling you to utilize the gas range for the period of your lease, whereas a financing program allows you buy equipment and fully own it, but pay off the cost gradually.
How commercial electric range loans and leasing work?
There are numerous options when it comes to finding restaurant equipment financing and leasing plans, and the procedure can seem quite overwhelming at first, but it is all about finding the right system that fits your business needs.
Types of equipment financing 
Collateral-based: This equipment financing program is ideal for those restaurants with low credit scores; this involves a large payment or collateral.
Cash flow-based: If your restaurant does not have a strong credit score, this kind of financing will let you access a loan by offering sustainable, steady cash flow.
Credit-based: This is the primary option for most companies that have good credit scores.
---
Frequently Asked Questions About Commercial Gas Range Financing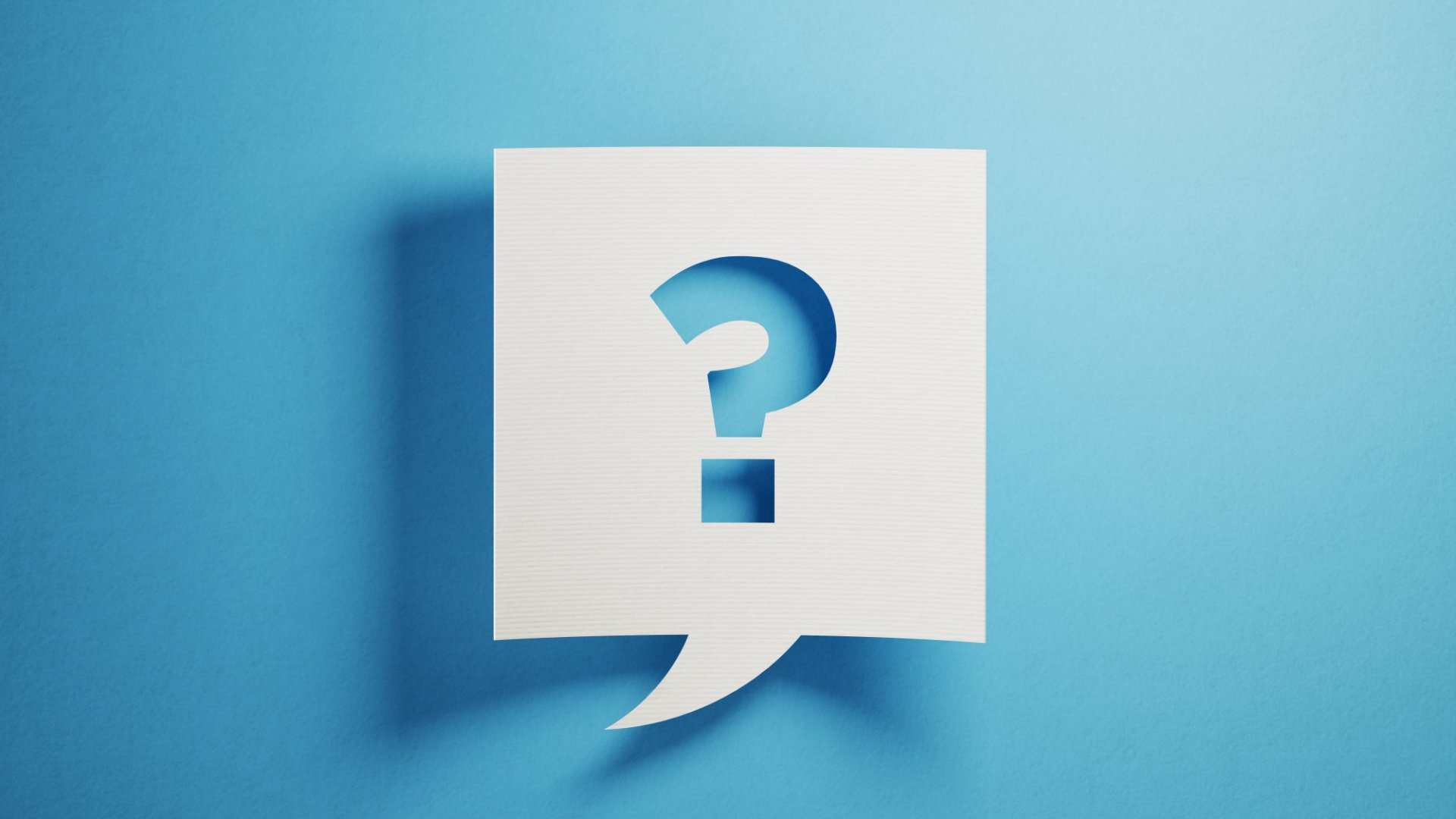 What is the interest rate of Top Financial Resources commercial gas range loan or lease?
Top Financial Resources provides an interest rate of 6-percent to 30-percent, depending on your business credit history, cash flow, and the equipment you are leasing.
How to qualify for commercial gas range financing and leasing?
To apply for commercial gas range financing at Top Financial Resources, you will need to complete the online application, three months of commercial bank statement, equipment details, and government identification. Typically, you should have FICO 600 credit, even though we can still customize a finance program for your business if you have past bankruptcies, tax lien, or poor credit score. Any company, regardless of size, can qualify for commercial gas range financing.
How fast can I get a commercial gas range loan from Top Financial Resources?
Top Financial Resources provides a no-obligation quote within twenty-four hours of submitting an application, and you can receive your loan funds within two to four days. You should provide all the necessary documents to fasten the funding process.
How will Top Financial Resources send me a commercial gas range loan?
Top Financial Resources will transfer the equipment loan amount directly to your business account. You can also request an Electronic Fund transfer or any other payment mode as per your business convenience.
Bottom line: Garland U24-4S leasing
At the end of the day, there are many benefits to commercial gas range financing and leasing- making it a viable option if you are looking to buy a Garland U24-4S for your restaurant.
Nonetheless, if you are still unsure, it is important to remember that restaurant equipment leasing is not the only financing option out there. Apart from equipment financing, there are many types of business loans that might also be worth considering.