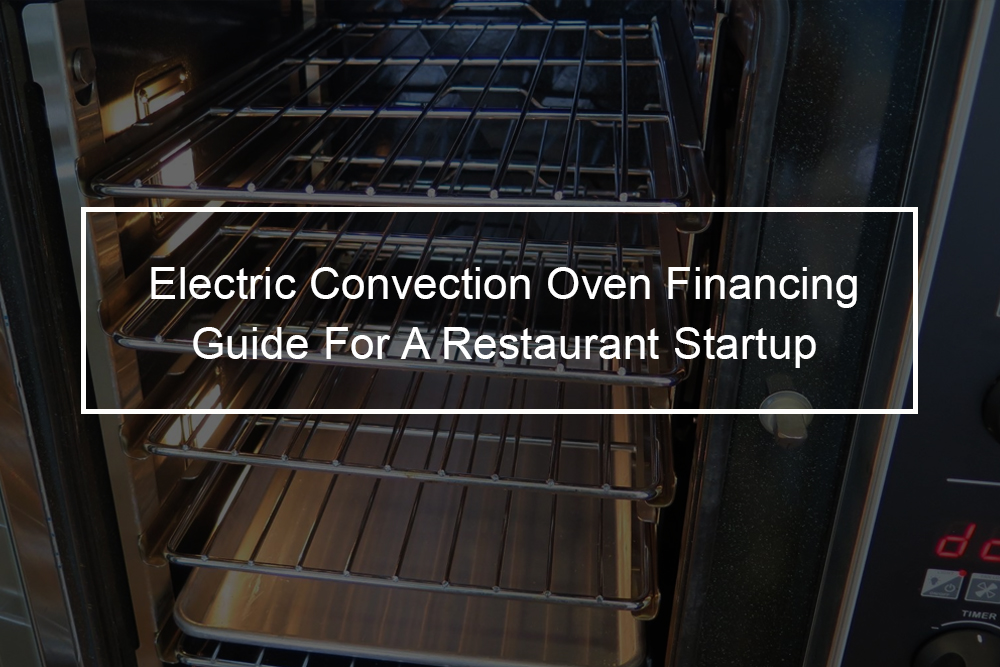 Financing restaurant equipment is a popular way to begin your restaurant. This guide will take you through the process of financing the Moffat E23M3/SK23 electric convection oven from start to finish. It is a great idea to finance your electric convection oven when you are first starting your company.
The upfront cost of buying your complete restaurant equipment varies, but it is a costly thing to do. When you finance your commercial equipment, it allows you to be nimble with your business and focus on more essential things like managing, hiring, and growing. Obtaining the restaurant equipment you need should not be a headache. When you look for the tools you require to get started, you can quickly start financing an electric convection oven or other equipment for your kitchen through Top Financial Resources.
---
Moffat E23M3/SK23 Electric Convection Oven Overview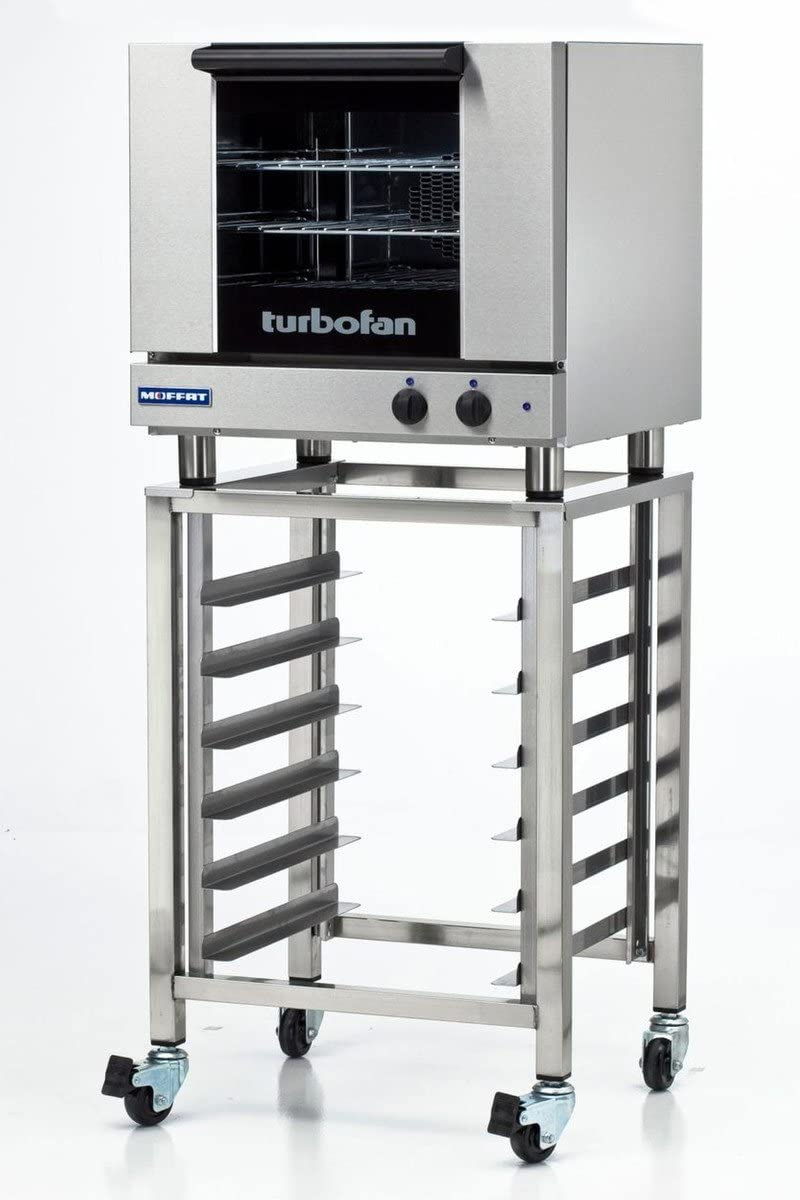 E23M3/SK23 is a convection oven from Moffat. This electric countertop unit features an SK23 stand, 23-⅞ assembled height, three 1/ 2 size sheet pan capacity, 3-1/ 3" tray spacing, manual controls, and mechanical thermostat range 150 ° F – 500° F. The oven also comes with a 60-minute timer, stainless steel front, porcelain interior, pull-down twin pane glass door, and sides and top exterior. Moffat E23M3/SK23 rests on 3" adjustable stainless steel feet and is cETLus, NSF certified.
Standard features of the Moffat E23M3/SK23 electric convection oven
100-percent recyclable packaging

15A plug-in (NEMA 6-15P cordset fitted)

2.8kW heating / 2.5kW heating (208V)

60-minute timer with time up alarm

The bi-directional reversing fan system

Comes with anti-skid 2" / 50mm dia. 3" / 76mm high adjustable stainless steel feet

Compact 24"/ 610mm width

Dia. 7" / 180mm full stainless steel oven fan

Easy clean door glass system

Halogen oven lamp

Heavy-duty door hinges

Mechanical thermostat 150 °F -500°F / 50-260°C

Plug-in continuous oven door seal

Porcelain-enameled oven chamber

Safe-Touch vented drop-down door.

Stay-Cool door handle

Three 1/3" / 85mm tray spacing

Three half size sheet pan capacity

Three oven wire racks supplied
---
Where to get electric convection oven financing?
Restaurant equipment financing, including electric convection oven financing, is widely available online and in banks. Nonetheless, the guaranteed lowest price is only available through Top Financial Resources. Top Financial Resources restaurant equipment is simple and easy to get your restaurant started. It is even simpler when you are looking to expand your restaurant and open a second location. You can get electric convection oven financing from several solutions. There are different financing solutions and plans when it comes to financing restaurant equipment. There are solutions that you should watch out for and some that are a great deal for the restaurants themselves.
Why you should finance Moffat E23M3/SK23 convection oven?
The government crafted a tax program known as Section 179. Section 179 enables you to write off the fully financed equipment cost in the year you purchase it. This means that people who opt to finance their commercial equipment will have an extra incentive to do so. Typically most business owners do not know that this special tax benefit exists. Top Financial Resources financiers can tell you more about it and how you can utilize section 179 to your advantage. This solution can save business owners thousands of dollars and allow you to reinvest that capital into other things.
What is a good restaurant equipment financing program?
A good commercial equipment financing program will be flexible enough to work around your timeframe. Top Financial Resources financing solution has two recommended options for restaurant business owners.
Short Term: Generally, a short term loan will span within four to six months. Apart from being a short term business loan, it has other benefits like being approved in minutes, as low as a 1.5 percent interest rate, and no credit check.
Long Term: For equipment orders over $5,000, a more traditional loan is accessible. This program has a simple application that requires minimal information. These loans have a 24 to 36 month payment period, and the interest rates depend on your credit score and business profile.
The equipment loan programs that Top Financial Resources offer are both fair and some examples of the best in the foodservice industry. You can shop for any products without any worry. 
What is a bad restaurant equipment financing program?
There are also numerous negative restaurant equipment financing solutions on the market today. That will hinder your restaurant if you choose to take them out when compared to better options. An example of a negative financing plan would be something like this:
Bad restaurant equipment financing program: A bad equipment financing program would take many days to respond and charge you a credit card interest rate. The loan application process will take upwards of an hour and will require you to write an essay explaining why you would require an electric convection oven. One of the worst elements of a bad restaurant equipment financing program is that it will take time away from your business and inhibit you from growing at that point.
When should you finance an electric convection oven?
You might be wondering, when should I finance or lease an electric convection oven? The correct answer to when you should finance restaurant equipment would be when you need to. A restaurant's needs will always vary and change from one restaurant to another. At the present-day interest rate, it is almost certainly worth it to finance your electric convection oven.
Typically, you will be paying very little to borrow dollars and pay things down at a later date. In theory, this will let you pay back the appliance and see great profits. If you put $200 down on $20,000 equipment and pay it back as soon as the machine creates that return, then you can inevitably begin your restaurant with as little money as possible and see a profit on the capital faster as opposed to purchasing the equipment outright.
How to get approved for electric convection oven financing?
Getting approved for electric convection oven financing is simple. Most business owners will be approved right away as the loans have a minimal risk profile because of the borrower using the equipment for their business operations. To acquire financing through Top Financial Resources, you can apply through our website or call us at 1-(800)-260-5126.
---
The Best Deal On Electric Convection Oven Financing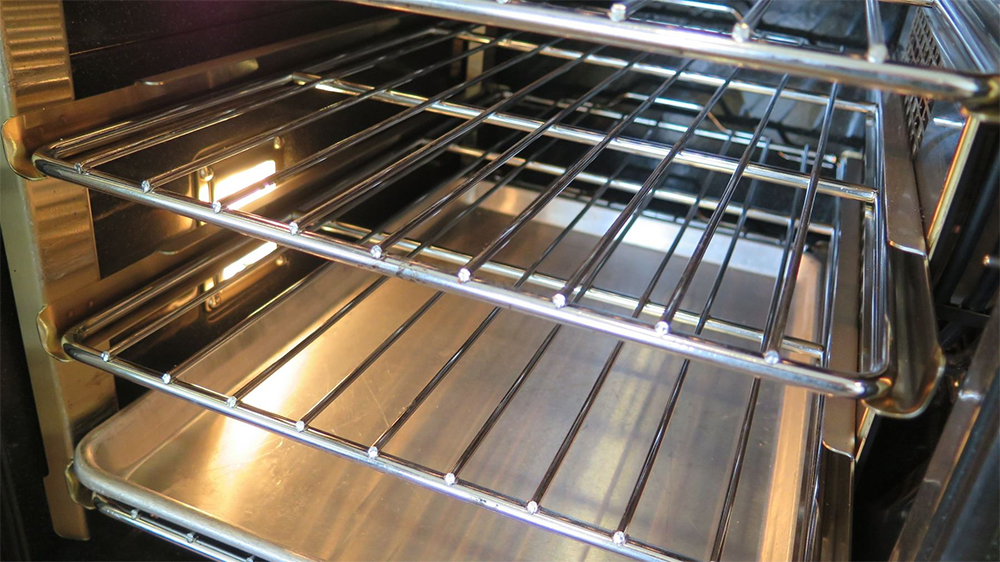 The best and most viable deal in electric convection oven financing belongs to Top Financial Resources. This is the best place to get restaurant equipment financing and leasing due to its superior selection and excellent financing options. Having both short and long-term options for consumers to make the most of.
The more popular financing solution for restaurants to use is the longer-term solution. To refresh the longer, more standard way of financing restaurant equipment work as follows. You will apply for financing, and we will approve within one to two days. The loan will be anywhere from 24 to 36 months, with the option to repay it before that time. It is worth noting that the interest rate you pay on a loan will depend on your credit score.
Generally, the loans on restaurant equipment financing are as high of an interest rate as a credit card and will thus be well worth it if you intend to use a traditional credit card as a way to pay for your convection oven. The only bright side to probably utilizing a credit card to pay for something like this would be to utilize your credit card rewards and pay the equipment down as soon as possible.
Financing versus buying Moffat E23M3/SK23 convection oven
The obvious difference in buying or financing your Moffat E23M3/SK23 is the simple fact that the restaurant owner would have to put up all of the money themselves if they decide to buy the restaurant equipment outright.
If you want to finance your Moffat E23M3/SK23, you can put as little as nothing down and walk away with the equipment. The two value propositions people see in funding their restaurant appliance are freeing up cash to do other business operations with their money and the capability to get started immediately. Financing your Moffat E23M3/SK23 oven is not a one size fits all type of solution.
What other electric convection ovens can I finance at Top Financial Resources?
Top Financial Resources has extensive experience in working with restaurant business owners across the country. We not only can fund new and used Moffat E23M3/SK23 electric convection oven, but we can also fund other electric ovens in the Moffat E23 Series, including: 
Moffat E23M3/2C Electric Convection Oven

Moffat E23M3/2 Electric Convection Oven

Moffat E23D3/SK23 Electric Convection Oven

Moffat E23D3 Electric Convection Oven 

Moffat E23M3/SK23 Electric Convection Oven
We can also offer the working capital you need for operational costs. Did you purchase commercial equipment cash? We can help! If you purchased the equipment within the last 60 days, we could provide a sale-leaseback to put the cash back in your pocket. Top Financial Resources works with Franchises and Chain Restaurants as well.
Moffat E23M3/SK23 financing guide for a restaurant: Final thoughts
Top Financial Resources has a tremendous selection and the best restaurant equipment financing solution in the industry. If you are in the market for restaurant equipment and are looking for some kind of financing or have further questions about buying a convection oven with some financing option, you are welcome to reach us at 1-(800)-260-5126.