Gym & fitness equipment loans & financing options
For health buffs and fitness enthusiasts, opening your own gym is a dream come true. Finally, you have the opportunity to share all the methods, routines, and classes that you are passionate about with a larger community. However, whether you are just starting your business or you have been running your studio, home gym, boutique, fitness center or franchise for some time now, you know that running a gym takes much more than endorphins. All that gym equipment has to be bought somehow. And if you do not have the cash to fund your gym equipment (as few business owners do), you will need to look into your gym equipment finance and leasing options. 
In this post we will discuss:
What are the common exercise equipment financing options?

Taking out a loan

Leasing

Invoice Financing

Buy equipment using equity raised from investors

The benefits and drawbacks of gym equipment finance

Pros of gym equipment finance

Cons of fitness equipment financing pros

Gym equipment loans vs. leasing
The benefits and drawbacks of gym equipment leasing

Leasing gym equipment pros

Leasing gym equipment cons

How can Top Financial Resources Help?
How to get fitness equipment financing with bad business credit

What are the common exercise equipment financing options?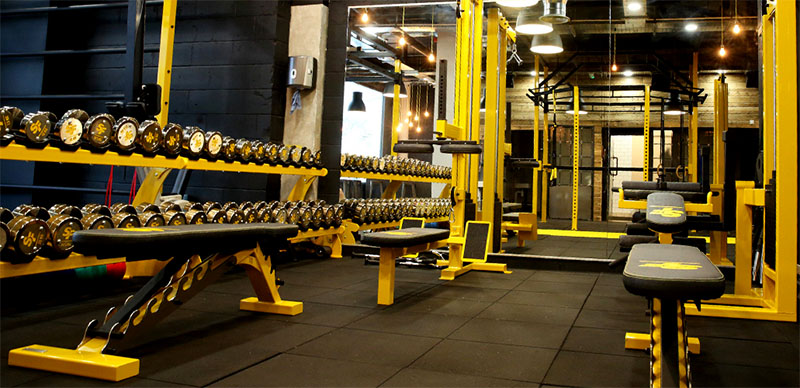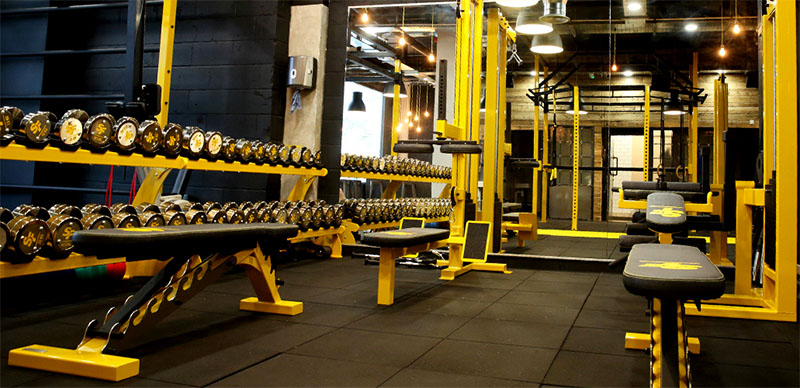 Gym equipment finance is a small business loan that offers gym owners the capital they need to buy fitness equipment for their commercial gym. The gym equipment bought with the proceeds of the financing will, in turn, serve as collateral for the gym equipment finance loan used to purchase it.
How you fund your developing or new gym business requires careful consideration. It should be viewed as a strategic decision, in the same way, that you decide on things such as your location, membership fees,  and your target market. It is essential to realize that every business is different, so the right option depends on your individual circumstances. There will often be several funding choices available to you, and the most common are: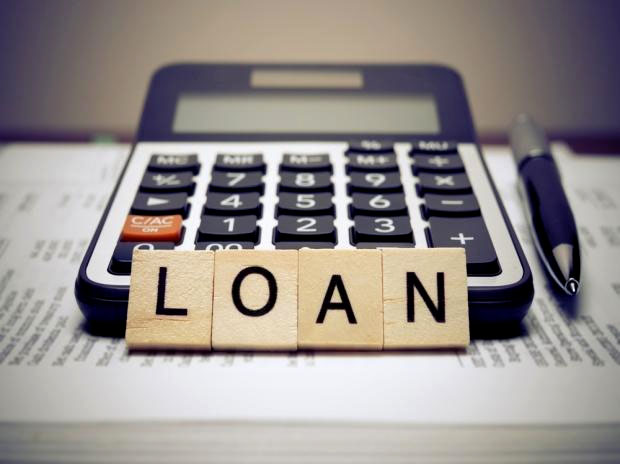 Taking out a loan
Bank loans are a common and viable alternative to 'self-sourced' financing. Borrowing rates can occasionally be attractive, and you own the gym equipment from day one. Nonetheless, there are also some challenges:
It can be tasking to find a bank willing to lend in the present financial climate

You will have to apply directly to the bank (that is, with no support from your chosen commercial gym equipment supplier)

The financing application process can be long

Prior history might be a prerequisite

The loan might be conditional you to commit all of your banking needs to that bank

Besides, the bank might require additional security
It thus is more sensible to keep any bank funding lines available for other financing needs, like providing working capital or financing fit-out or set-up costs. Apart from traditional bank loans, the internet is changing how we do everything, and accessing debt finance is no different. 'FinTech' (Financial Technology) businesses such as Top Financial Resources', crowdfunding among other alternative lenders, bring new funding options to market. Even though still in their infancy, these options can provide attractive solutions for some businesses.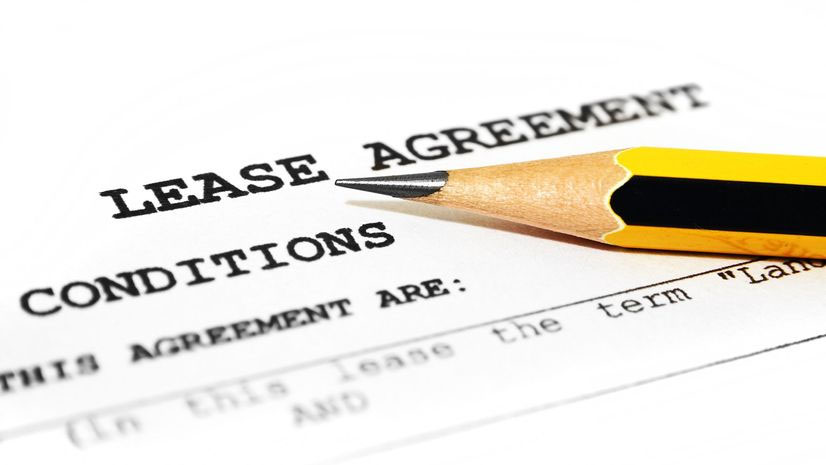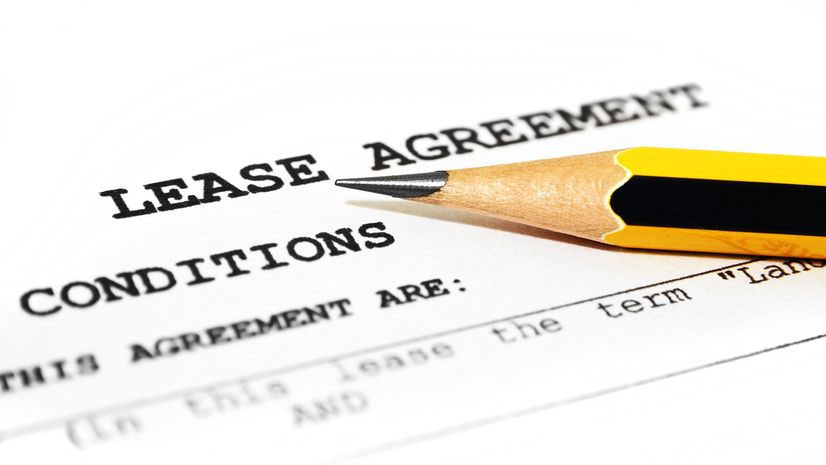 Leasing (sometimes referred to as 'financing,' 'rental' or 'hiring')
Paying for the use of gym equipment over time and drawing upon the income it generates is usually the most logical financing solution. Thus, leasing is a very popular method of funding. We will cover professional gym equipment hire and compare it with buying in more depth later.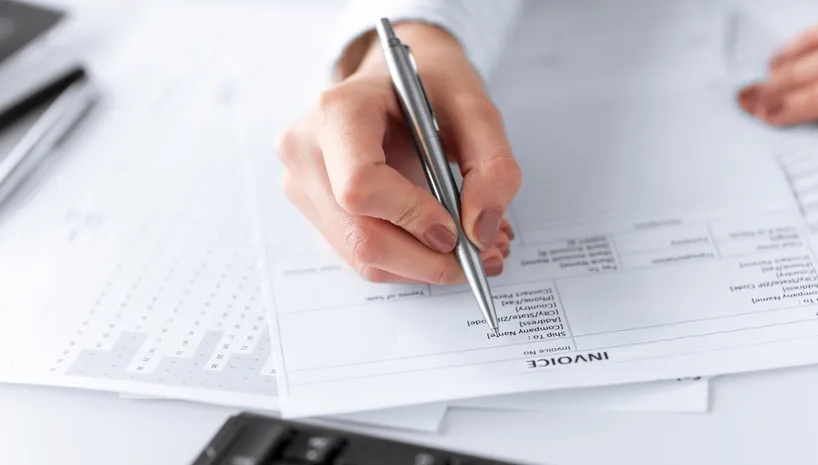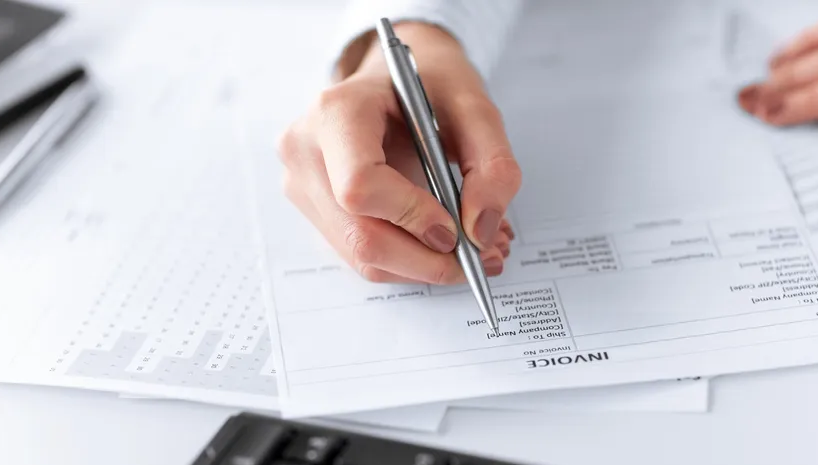 Invoice Financing
Another type of working capital loan to consider as an alternative to gym equipment finance loans is invoice financing. Through invoice financing, company owners can access advances for their outstanding invoices. This advance is, in turn, secured by the invoice itself. This business loan type is as accounts receivable financing, invoice financing can enable gyms to free up cash flow while waiting for clients to pay up.
Buy equipment using equity raised from investors
An option for self-funding exercise equipment purchases is to use the money raised from investors. Again, this enables you to negotiate as a cash purchaser; however, the fact remains that you are tying up the company's valuable cash resources in assets. Besides, equity is typically more costly than bank debt and can dilute your investment in and control of your company. For these reasons, equity financing is not usually the most ideal source of finance for fixed assets.
The benefits and drawbacks of gym equipment finance
Gym equipment financing
Gym equipment leasing
Benefits

It is easy to qualify for gym equipment financing is easy

No collateral required

The credit applicants can get equipment quickly

Less strict terms

No down payment

Up to date equipment

Drawbacks

High interest rates

Equipment gets outdated

Down payment might be needed

Early termination fees

No ownership of equipment

Might be costly in the long term
Let us look at the pros and cons of this funding product.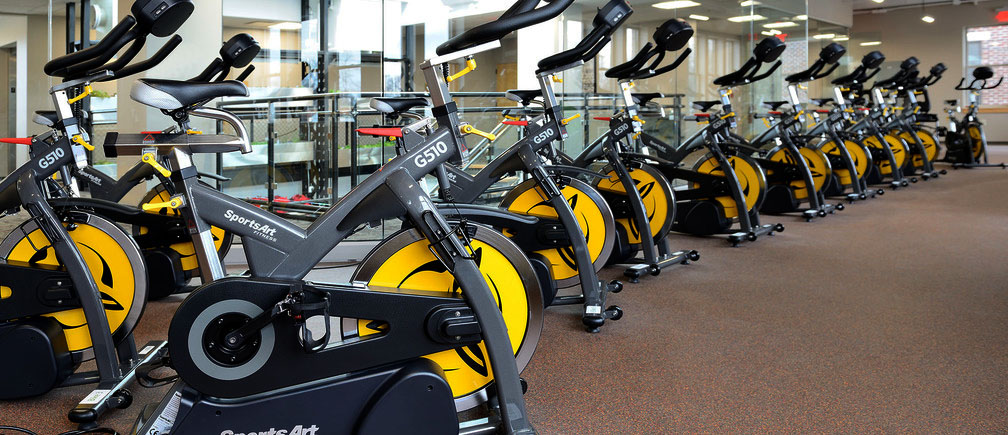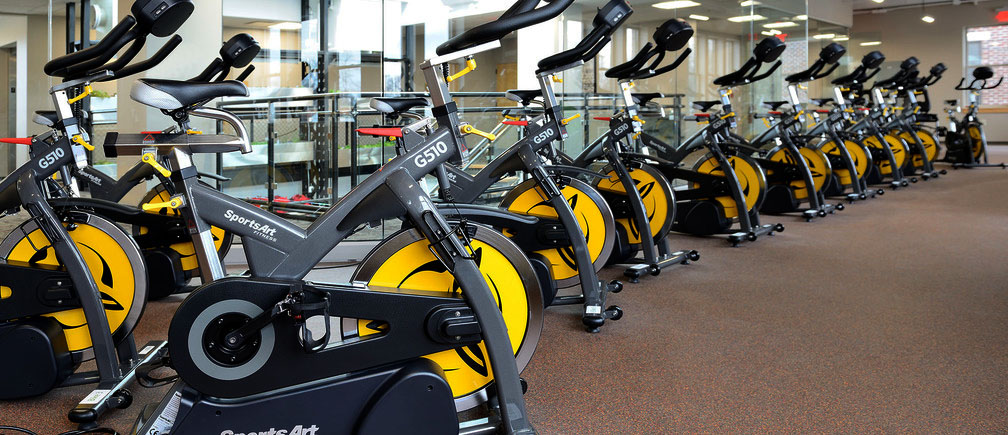 Pros of gym equipment finance
A major selling point of a gym equipment financing is that it lends you funding for what you need right away and allows you to gradually pay off that large expense. And since gym equipment finance loans are self-collateralized, you will not need to put up any extra collateral—and put your personal or business assets on the line—to secure an equipment loan. Note some lenders might require personal guarantees. Thanks to that extra security, eligibility qualifications are a little less strict for equipment loans than they would be for unsecured loans. So, if your credit score is somehow challenged, or if you are a new or as-yet-unprofitable gym, you might still have a shot at approval for an equipment loan. With equipment financing, once the loan is paid in full, you become the owner of the equipment. 
Cons of fitness equipment financing pros
The drawback of gym equipment financing is that you need to pay interest as a part of your repayment plan. Provided the gym equipment you are buying is less valuable, or if your credit scores or gym's financials are struggling, you will end up with a heftier APR. It is important to note that if your lender does not provide you 100-percent of the cash necessary to purchase your gym equipment, you will need to make up the difference out of your own pocket.
Gym equipment loans vs. leasing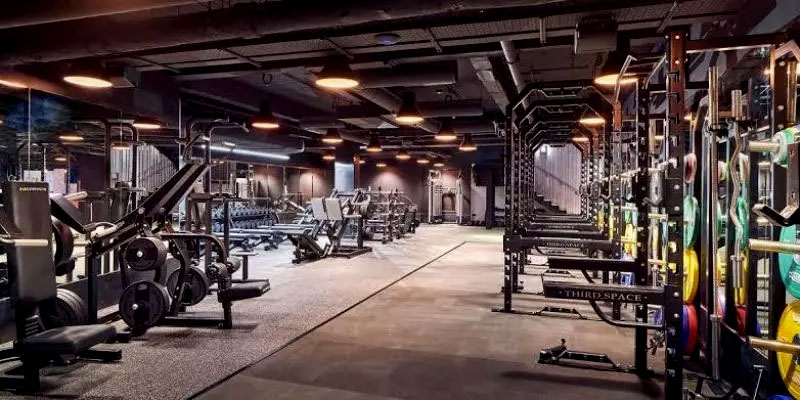 If the idea of being tied down to your gym equipment scares you—possibly since the technology advances so rapidly, and exercise fads change just as fast—then you can look into gym equipment leasing. In which case, you are merely paying the owner for the use of that equipment. Generally, an equipment lease indicates that you are paying a monthly fee to rent that equipment from the titleholder—which, in this situation, is your lender—for as far as your leasing agreement lasts. For gym equipment, that agreement might last anywhere from six months to several years.
When the lease ends, you will have a few options: You can renew your lease, return the equipment to the partner, purchase the equipment at its fair market value, or upgrade to a new piece of equipment. For that reason, it might be wise to lease machines such as stationary bikes, treadmills, dumbbells and bars, elliptical machines, and other cardio exercise equipment whose models and technology advance rapidly.  
The benefits and drawbacks of gym equipment leasing


Just like gym equipment financing, there are benefits and drawbacks to gym equipment leasing. Let us take a look at both.
Leasing gym equipment pros
Taxes
One benefit of leasing your gym equipment is the tax advantage: Based on the specifics of your offer, you might be able to include your monthly lease payments as a deduction on your tax returns. Of course, you will have to double-check with your business accountant and your equipment leasing company to be sure those expenses are legitimately tax-deductible.
Simplicity
Finding gym equipment finance companies is comparatively simple and can be attained with a simple Google search. Most gym equipment finance companies take a holistic approach to underwriting, indicating you likely will not need to offer years' worth of financial documents in your lease applications, and they might also consider companies with challenged credit scores.
Maintenance Services
Another selling point is that there is a probability your equipment lease includes maintenance services, in which case you do not have to worry about paying for that out of your own pocket. And since you are not buying your equipment with a lease (not unless you choose to down the line), you will not need to provide a down payment to secure your deal.
Leasing gym equipment cons
The shortcoming with equipment leasing is that it can become expensive over time. Since you will not pay interest on your monthly rental bills, your lending institution might hike up those monthly payments to make up for the revenue they'd gain if there were interest attached. In some cases, you might actually end up paying more money by leasing that rowing machine than you would if you would buy it outright.
How can Top Financial Resources Help?

Top Financial Resources is a gym equipment finance leader with low monthly payments and multiple loans and lease options. Besides, when looking for gym equipment leasing companies, you want to know you are working with a lender that understands your business. At Top Financial Resources, we know that having the best exercise equipment can help your gym succeed. Our committed loan specialists, who are amongst the most experienced staff in the industry, work with you:
To prepare a customized gym equipment finance solution that is ideal for your fitness goals and business needs.

Provide unbiased assistance, with complete transparency

To provide you competitive interest rates and flexible payment options.

To provide access to a business loan calculator which you can use to estimate your loan payments. 

Our guiding principle is 'flexibility in approach,' offering tailor-made solutions to meet individual requirements. 

And you will be happy to know that we have built up strong, long term relationships with financial partners that share our passion for health and fitness.

We have a fast and easy application process as well as credit approval procedure: There is a no-cost, no-obligation application with funding in as few as 24 hours. Finance or lease gym equipment with us and enjoy the best rates in the market.
Other than equipment financing and leasing programs we also offer other small business loans such as business credit cards, term loans, business lines of credit, invoice factoring, and merchant cash advances.  SBA loans are also a good option for gym equipment financing. Check out more financing options on our website or contact us at 1-(800)-260-5126.
How to get fitness equipment financing with bad business credit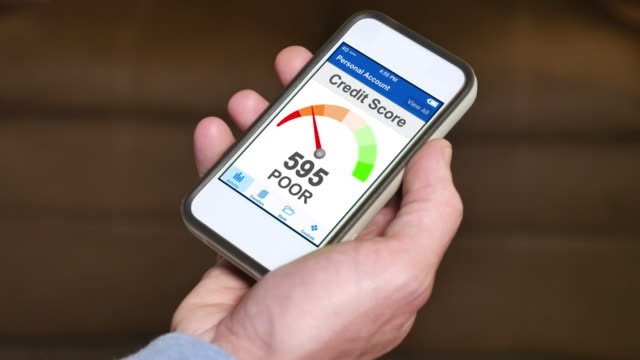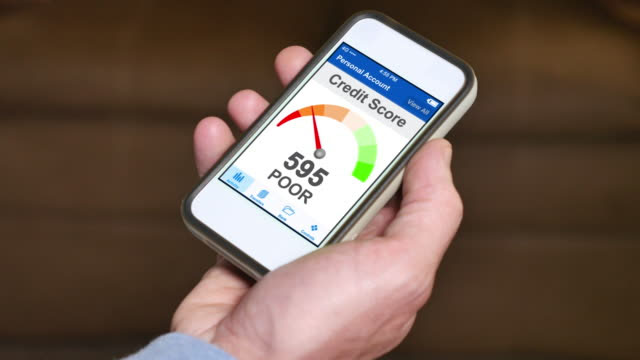 Startup problems and bad credit scores can make it hard qualifying for any financing — both on a personal level and your business. Still, there are some business financing options available to borrowers with poor credit scores.  When you apply for equipment financing with poor business or personal credit score, you should be prepared to pay higher rates if you qualify. The loan amounts equipment financing companies are willing to extend you will likely be smaller as well. Moreover, you can not be eligible for SBA and most bank loans.
  Your best bet is to work to improve your credit before you apply for fitness equipment financing. But if you need funding now, Top Financial Resources can work with you even if you have less-than-perfect credit. We provide business loans for bad credit. Other factors that are subject to credit approval include time in business, annual revenues, and type of equipment.