Equipment financing options for your business
Small business owners usually need outside financing for a number of reasons, the main one being that they are looking to buy new equipment for their business. With equipment financing, you can get everything from desks and computers for your office to construction equipment, heavy machinery, and farm equipment without having to pay the full price upfront.  So how does this equipment finance business work? What is the better option, buying your equipment outright or financing it? And if you finance it, should you get an equipment loan or lease? 
This article answers your equipment financing questions by outlining the following:
What is equipment financing?

Who qualifies for equipment financing?

Why use equipment financing?

Is equipment financing the right choice for your business?

Equipment loaning vs. equipment leasing

Choosing between equipment loan and equipment lease

How to find equipment financers and equipment lenders

Buying equipment with business loans
What is equipment financing?
Equipment financing is using a lease or a loan to borrow or purchase hard assets that your business needs. Equipment financing can be used to buy or borrow physical assets such as farm equipment, company car, or an oven for your restaurant. There are different variations of equipment financing fine-tuned to cater to specific equipment and industries. 
The one thing that sets equipment financing apart from other financing solutions is that it is generally meant to finance a physical asset. This also means that the asset you acquire acts as collateral. Therefore, if you are unable to repay your lease or loan, then the lender simply repossesses the physical asset. This kind of security makes equipment financing cheaper and easier to acquire compared to other financing alternatives. 
Who qualifies for equipment financing?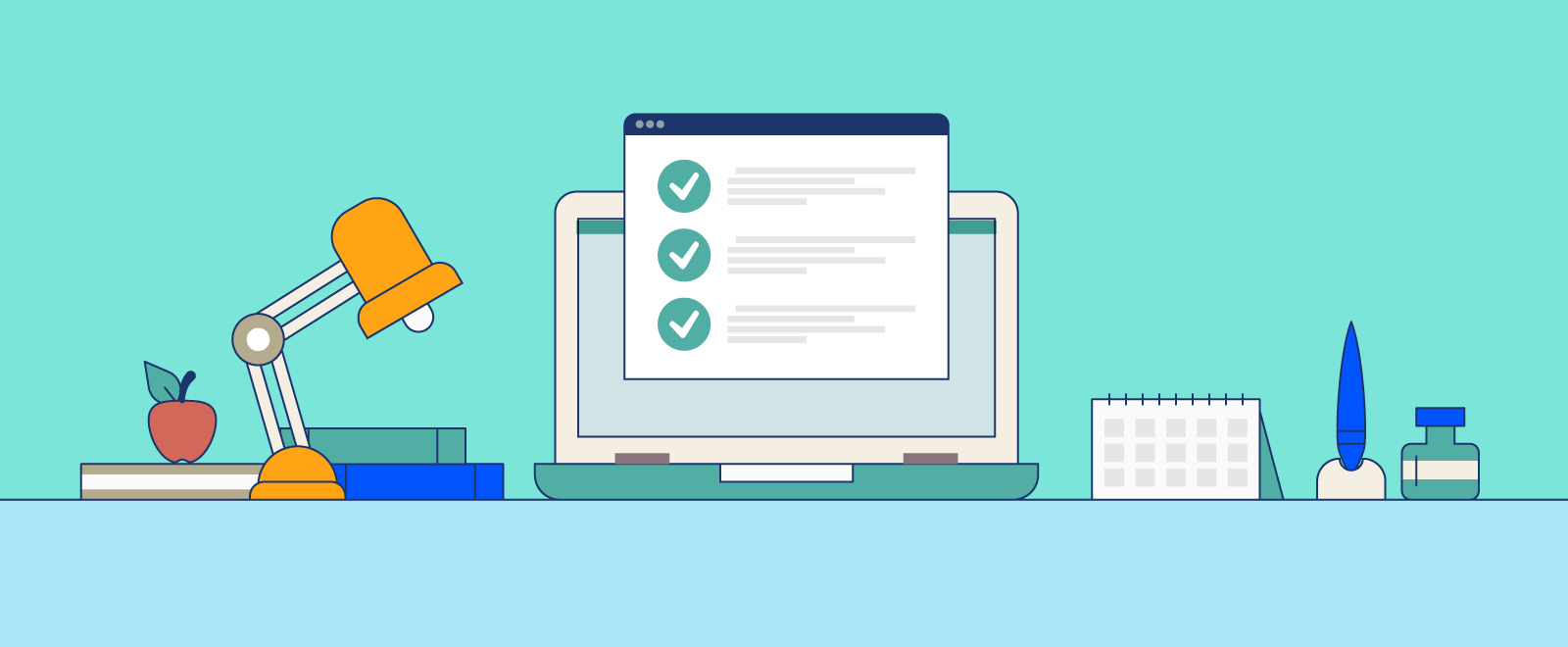 Equipment financing can probably be used by any business that requires tangible assets apart from real estate. This includes things like computers, accounting software, machinery, company cars, and other equipment and softwares. That said, qualifying for equipment financing is a different matter. Equipment loans are known to be very conservative. 
To qualify for equipment financing:
You will need to have good credit—Both personal and business credit scores affect your equipment financing eligibility.

You have to show the ability to service your equipment lease or loan (have a healthy cash flow and annual revenues).

You will need to choose the right equipment financer for your specific type of equipment. 
Some lenders might request to see a business plan, bank statements, and an equipment quote.
Why use equipment financing?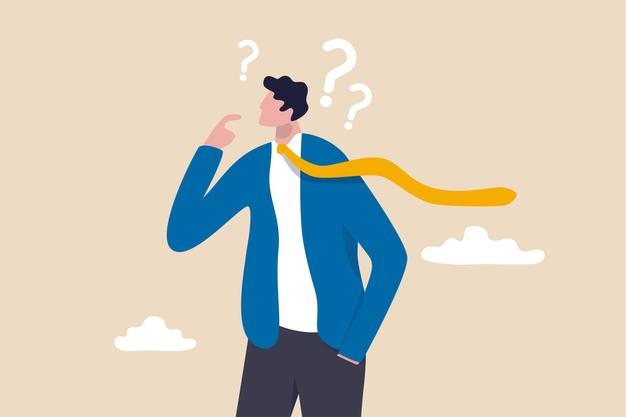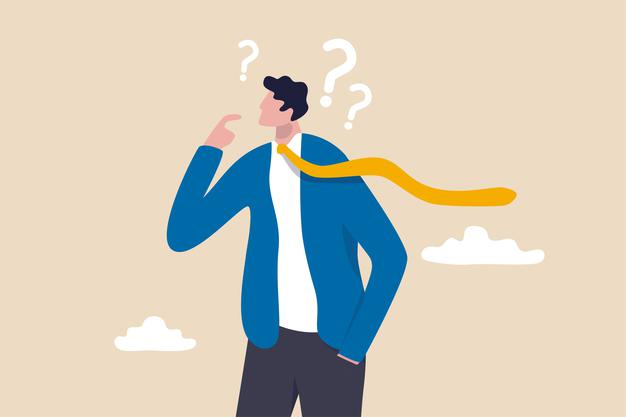 Business owners usually get equipment financing for the following reasons:
Your business needs expensive equipment, but you either cannot afford it or do not want to buy it upfront. 

Your equipment has a short useful life, and you, therefore, need to replace it frequently.

You need to always replace the outdated tech with the latest ones.

You want to take advantage of equipment financing depreciation and tax benefits 

You need a combination of the reasons above. 
Is equipment financing the right choice for your business?
If your business fits the above category of why you need equipment financing, then the answer is yes, it is right for your business. But remember, there are numerous ways you can get financing for your business, and it is important to understand how they differ. 
Equipment Financing vs Leasing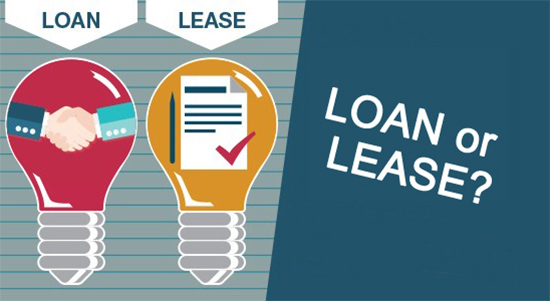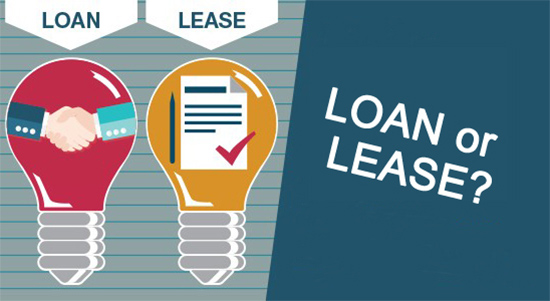 The difference between equipment loaning and leasing 
There are two ways to finance equipment: equipment loaning or equipment leasing. The outcome for both is the same, that is, giving your business the equipment it needs to continue running smoothly. However, the two differ in other ways. Here is how: Difference between equipment financing and equipment leasing, table 1
| | |
| --- | --- |
| Equipment leasing | Equipment financing |
| You might get the chance to buy the equipment | Borrowers own the equipment once they complete the equipment financing terms |
| You do not need upfront cash | You might need collateral or personal guarantees |
| You lease the equipment | You buy the equipment |

Equipment loans
An equipment loan is taken with the intention of purchasing equipment. Usually, the equipment serves as collateral. That is, if you are unable to service the loan, then the equipment is repossessed by the lender as security.  These loans come in handy for business owners that require some equipment for their businesses but are unable to afford the purchase outright. A lending firm might agree to give you the majority of the total capital, and you pay them in periodic increments. 
The problem with this financial arrangement is that most lending institutions will only give you around 80% to 90% of the total cost—the other 10% to 20% you have to cover yourself.  The other downside of equipment loans is that this arrangement will, in the long run, be more costly than simply buying the equipment outright. For example, a piece of equipment worth $30K would end up costing you $33k and the end of your payment. But on the flip side, you will be able to pay cheaper monthly fees than the lump sum one-time payment. 
The total cost of borrowing will depend on the loan amount, the number of months required to pay, and the interest rate. The equipment loan interest rates vary from lender to lender. The interest also depends on your credit rating, the age of your business, and other formulas that are lender specific. Whatever the case, calculate the total estimate you will end up paying before signing up for the equipment loan.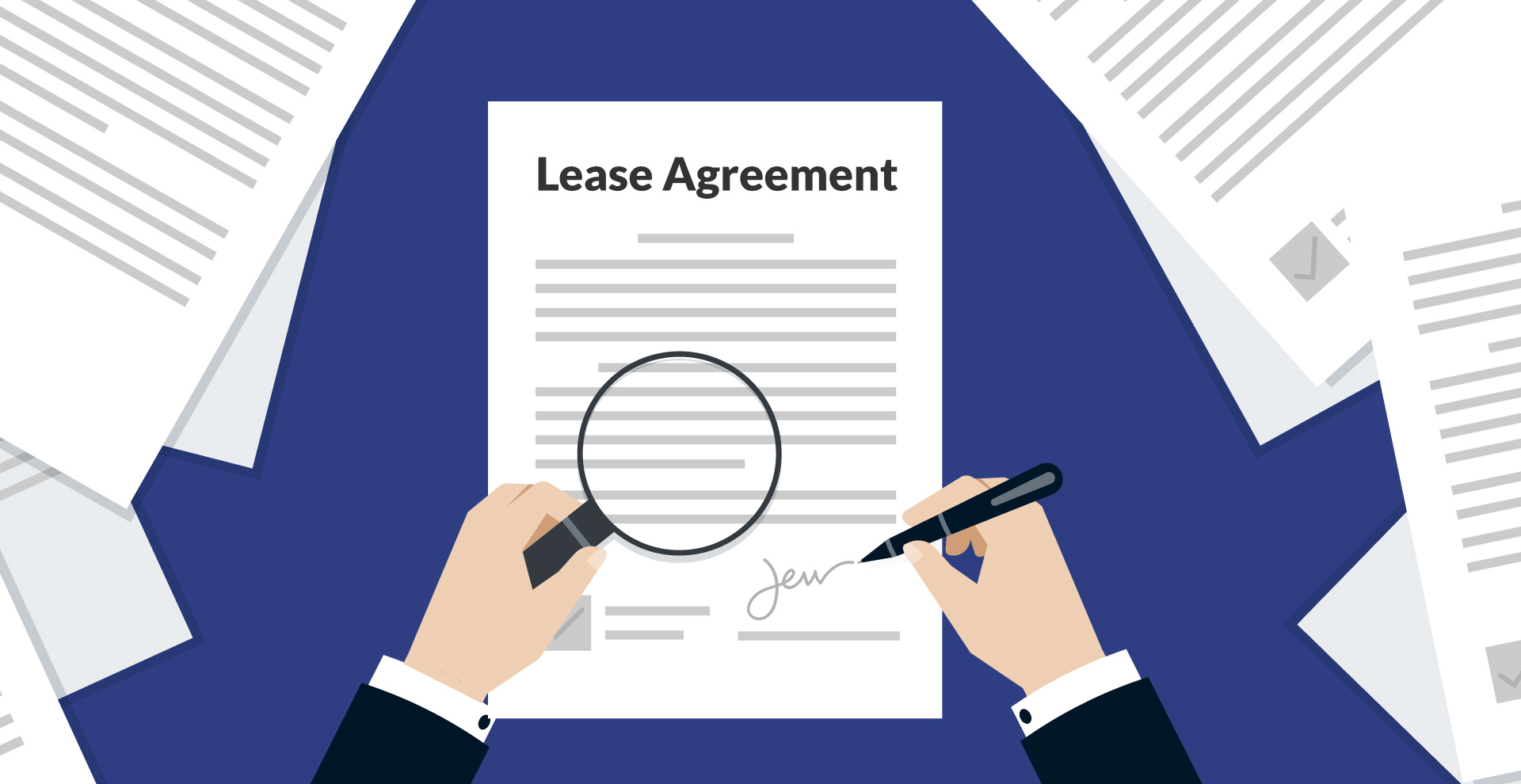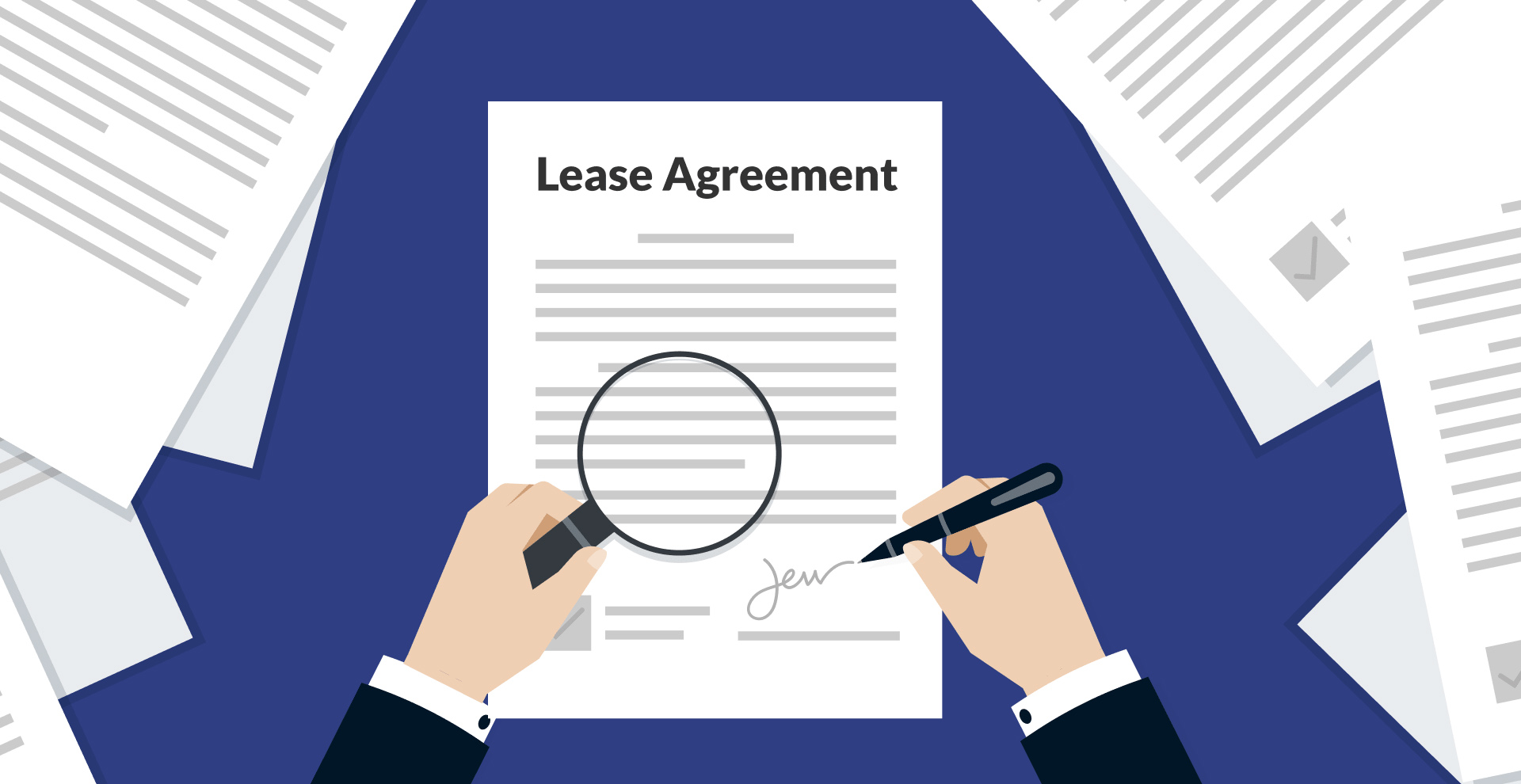 Equipment lease
Leasing equipment is common if you frequently need to trade out equipment or if you do not have the finances to pay the down payment needed to get a loan. It also covers the additional charges involved, such as shipping fees and installation fees for the equipment.  Basically, instead of borrowing money to buy the equipment, you are paying money to borrow the equipment. The leasing company, or the lessor, maintains ownership of the equipment but allows you to use it. 
Depending on your company's needs, your lease arrangements can vary. Usually, businesses get into a lease agreement if they are required to constantly switch out their equipment for newer technology or updated versions.  Some leasing companies give you the option to buy the equipment at the end of the agreement if you want to own it.  Generally, leasing comes with lower monthly fees than a loan but, in return, ends up being more expensive. Part of the reason why leasing becomes more expensive than a loan is the larger interest rate. 
There are two types of equipment leasing: capital and operating. Capital leases act a bit like an alternative to a loan. It is used to finance equipment that you wish to own at the end. Operating leases are more of a rental agreement. In most cases, you will return the equipment to the leasing company at the end of the agreement. Both these lease types have a couple of variations. Here are the common ones:
Fair Market Value, FMV Lease
With the Fair Market Value lease, you are required to make regular lease payments as you borrow the equipment for a specific term. When this set term is up, you can either return the equipment or buy it at its fair market value, hence the name. 
This is a variation of the capital lease where you are required to pay the cost of the equipment together with interest over the course of the lease. In the end, you will owe $1, and once you pay it, you will fully own the equipment. This dollar is a little more than a formality. Putting aside some technical differences, this lease is more or less similar to a loan in terms of cost and structure. 
This variation is similar to the $1 Buyout option. The difference comes in that at the end of lease agreement; you have the option of buying the equipment for 10% of its price. Obviously, this lease has lower monthly rates compared to the $1 lease above.  In practice, a lease tends to be more expensive. You might be able to completely write off the cost of the lease on your taxes, depending on the lease arrangement you have. Remember, leases do not appear on your records the same way the loans do. The type of lease you go for will determine your lease terms, what you can write off and how you can do it. 
Choosing between equipment loan and equipment lease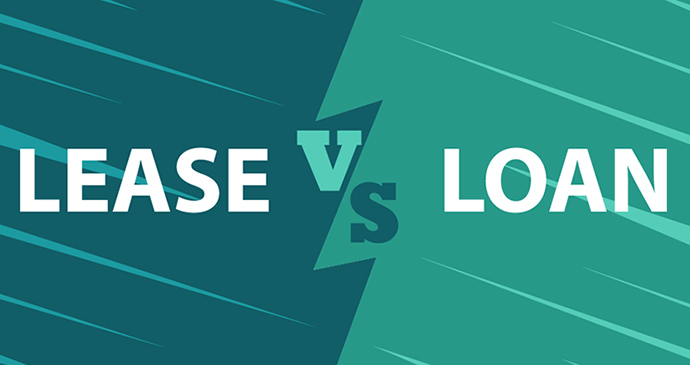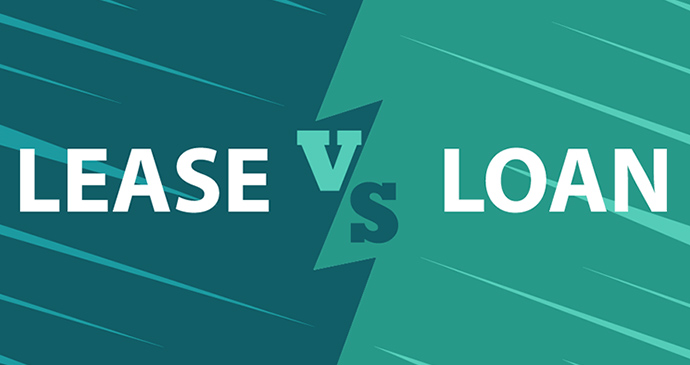 Loan or lease? Four things to consider. A reasonable question to ask yourself is, between a loan and a lease, which one is better for your situation? To answer this, you need to consider the following four points.
1. Down payment: Can you pay 20% of the equipment value?
You need to be able to comfortably afford 20% of the total value of the equipment. Otherwise, getting a lending company willing to give you a loan might be very difficult. In such a case, leasing becomes your only option. 
2. Monthly payments: How much monthly charges can you pay?
How much monthly rates can you afford or willing to pay as monthly charges? Loans have highly monthly rates that leases. If your profit margin is thin, for example, it might be worth considering a lease. But remember, if you want to own the equipment at the end of the agreement, you may be forced to pay all or some of the equipment cost. Hence, the leasing arrangement becomes costly at the end. Both business financing programs have flexible repayment plans. 
3. Time: How long you will use or need the equipment
Generally, if you need or will be actively using equipment for more than three years, then it is best for you to purchase it. You can purchase it with a loan through alternative funding options. Leasing equipment that will be used for three years or more is not ideal. Even though you can still own the leased equipment at the end of the agreement, loaning is much cheaper and makes more sense for long term usage. 
4. Equipment lifespan: How long will the equipment last?
The thing about some equipment is that they wear and tear real fast or become outdated and obsolete. If you are using such a piece of equipment, then leasing will actually be the cheaper option, and you will not be justify with outdated machinery that might just be junk.  You also need to estimate or determine how long it will take for the equipment to be obsolete. You don't want to get into a leasing agreement for a piece of equipment that will become useless before the end of the lease period. You will end up paying for equipment that you no longer use until the end of the term. 
Buying equipment with business loans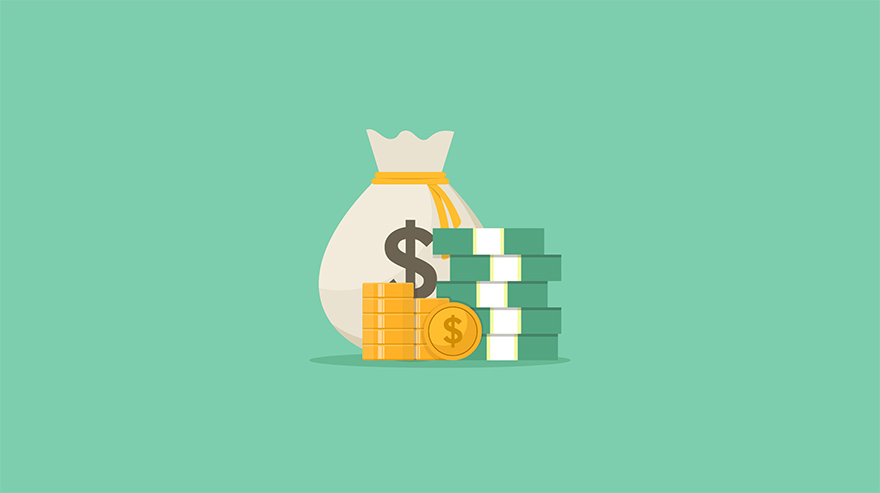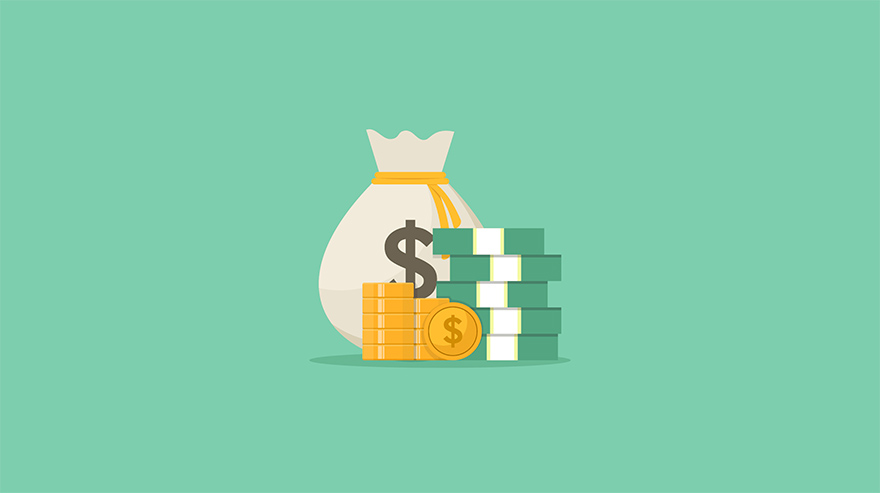 You do not technically need business equipment financing to buy equipment- many business loans will work just fine. This section will cover some of the top picks loans you can use to fund equipment purchases.
Business lines of credit
A business line of credit is a docile small business loan that enables you to only pay interest on the portion of the money that you borrow.
Business term loans
A business term loan is a lump sum of money that you pay back in regular payments at a fixed interest rate for a given period of time- which is where the term part comes in. The loan terms run from five to seven years. 
(SBA) small business administration loan
SBA loans are government-secured loans that are accessible to small businesses from private-sector lenders. These are secured small business loans, indicating you must pledge your personal or company assets as collateral. Here are some funding programs you can use to acquire  These are secured loans, meaning you must pledge your company or personal assets as collateral. There are three different SBA loan programs you can use for equipment funding:
Paycheck protection program PPP loans

SBA 7a loan program

CDC/504 loan program
Business credit card
Small business credit cards offer business owners easy access to a revolving line of credit with a set credit limit to make business purchases and withdraw money. You can use more business loan options to acquire commercial equipment, including merchant cash advances, short-term, invoice factoring, and working capital loan. Alternatively, you can use family and personal loans.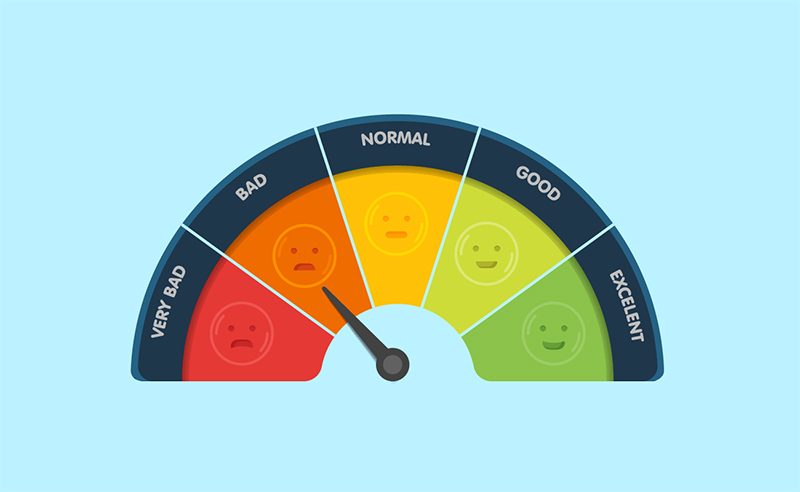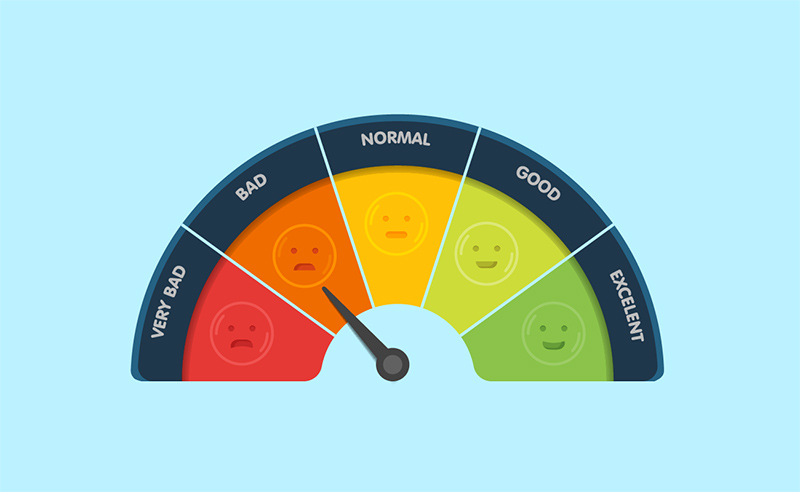 Can I get an equipment loan if I have a bad credit score?
Your business and personal credit score will definitely impact your ability to qualify for an equipment loan. Most traditional banks and credit unions look for a borrower with a strong credit score. However, you do not have to despair if you have a bad credit score; online lenders such as Top Financial Resources provide funding to businesses with bad credit and startups with no credit history as long as you meet other eligibility qualifications.
Where to find small business loans: equipment financing companies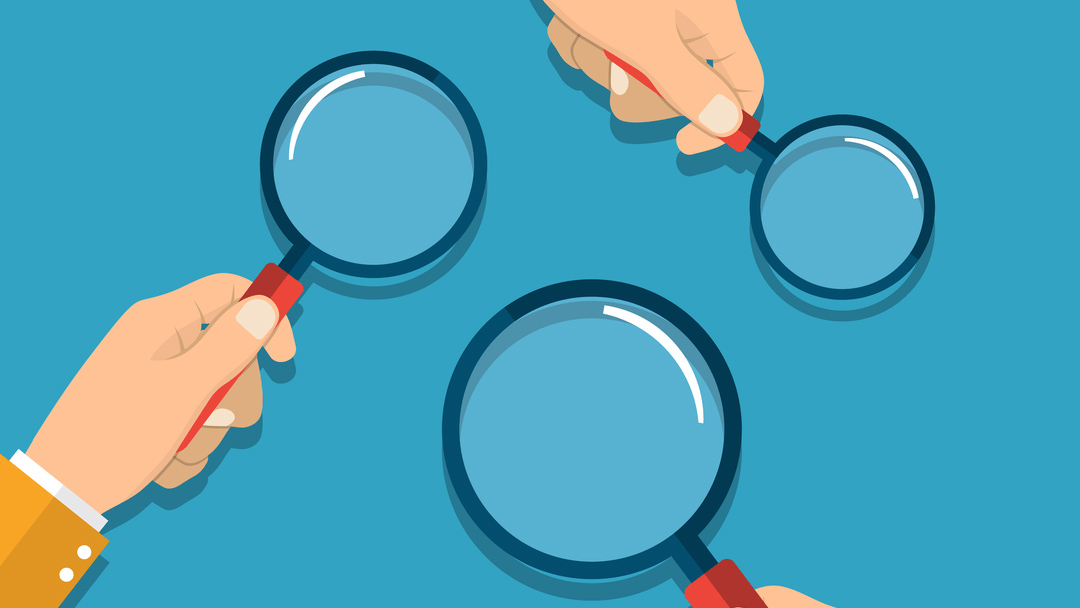 Usually, the same financial institutions you go to for different financial services also offer some type of equipment financing. Some credit unions and your traditional banks offer equipment loans and, in some cases, equipment leases.  There are also online lending companies that focus exclusively on equipment financing and leasing; you just need to understand the type of lease or loan you are getting into. There are also lenders online that do not offer true equipment loans or equipment lease. They simply give you a loan to purchase the equipment. 
You also need to be aware that third-party equipment financers also offer used equipment that has been repossessed or returned by previous clients.  There are also captive lessors that you can work with. These are equipment financing partners that offer in-house financing on the type of equipment you are getting.  Here at Top Financial Resources, whether you are a new business or established we can help you get started with your equipment financing needs. Get in touch for your equipment financing solutions today. Our loan application process is simple and fast. Apply now through our website. We take pride in our success stories and reviews because we do our best to make the funding process fast and smooth.