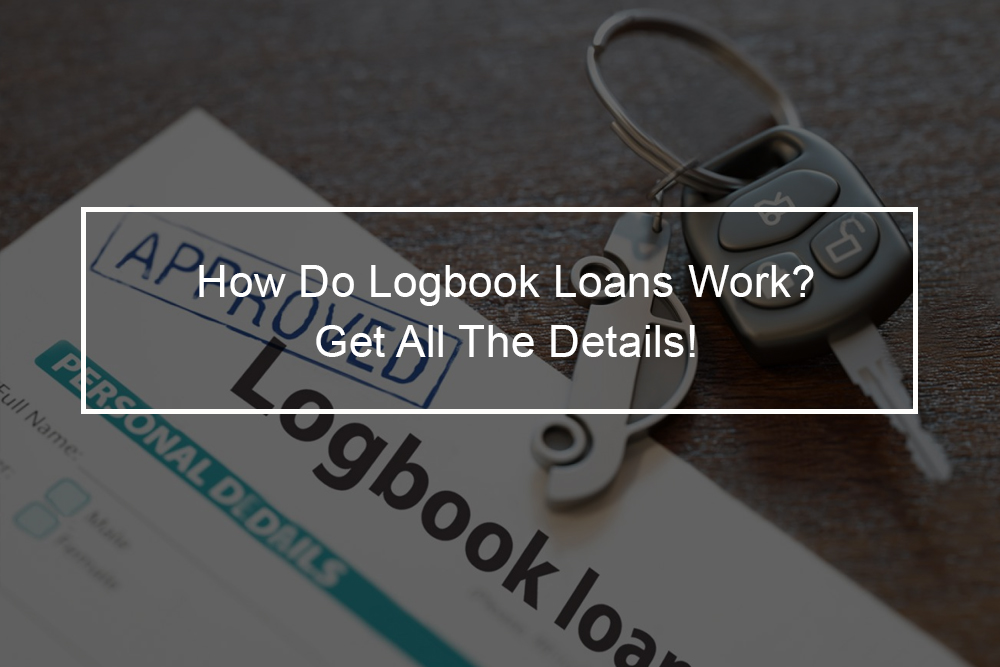 A way of borrowing up to seventy-percent of your vehicle's value is that logbook loans can offer credit if you own a vehicle specifically if you have failed to get a quick loan approved from a building society or a mainstream lender. But how do logbook loans work?
Interest rates can begin as low as ninety-nine percent. Based on your vehicle's value and your financial situation, you might be able to borrow significantly more than with a payday loan.
Before handing over your logbook, it is first essential to understand how this type of loan works. Because if you do not keep up with the repayments, then your vehicle can be taken away.
In this feature, we look in more detail at logbook loans, their benefits, and how securing and managing repayments and competitive interest rates can make a logbook loan work for you.
---
How do logbook loans work?
Logbook loans offer a convenient way to access finance if you own a vehicle and have struggled to access credit elsewhere due to less than perfect credit.
Usually, you are required to hand over temporary ownership of your motorcycle, van, or car to the lender as security for the loan. Even though you can keep on driving it so long as you keep to the terms of the credit agreement, the ownership will be transferred back to you after the logbook loan is paid. Nonetheless, if you do not keep up with repayments, the lender might sell your car to recoup their money.
Typically, when you need instant cash and do not have an idea of how to access it, you might opt for a logbook loan. This is a loan that you utilize your car logbook as security and get the agreed amount of money, preferably ten percent or less, the value of your car.
The criteria for logbook loans vary between lenders and so you should check the details before you make your application.
---
Logbook application and vehicle checks
As a part of the loan process, you will have to hand over your logbook or V5 registration document as proof of ownership. Moreover, the lender will conduct an HPI check on your vehicle to establish its value, free from finance, and the registered owner.
You will be requested to provide personal details. These include:
Regular expenditure

Your income

Your address and financial information
Usually, the loan provider also runs a credit check and reviews your loan affordability. However, you should also personally make sure you can make the repayments. Based on your loan provider, this process can be completed online, in person or over the phone. Still, in some cases, it can be completed in as little as one-two hours. The money you borrow might be deposited in your bank on the same day, and some loan providers also provide the option of offering cheque or cash.
---
What are the benefits of a logbook loan?
A logbook loan is a secured loan, which indicates it is secured against your property; in this situation, your asset (vehicle).
Borrowing in this way can offer some benefits over non-secured loans because it is less risky for the lender. That is because they can sell your car if you fail to keep up with repayments. This is why they might lend to you even if you have bad credit.
It is riskier for you as a borrower, since you can lose your car if you fail to repay the loan. You must calculate your repayments carefully before agreeing to finance and then always repay on time.
Quick service
Once you apply for a regular loan from a bank, the whole process takes weeks to get processed, and your loan amount does not get sanctioned soon enough. This issue mainly arises because a bank requires you to monitor your creditworthiness before it can approve a loan for you. When you are applying for a logbook loan, the process is devoid of these sophisticated processing steps.
The best part is you are able to apply for a logbook loan while sitting in front of your computer. The online application process of logbook loans is a handy one because you have the stipulated amount of money in your account within almost no time. The majority of credit experts of credit who are experienced with logbook loans attribute this feature behind the reason of high-interest rates.
No credit checks are required
A loan provider can run credit checks before issuing a loan or cell phone contract. Nonetheless, the outcomes of these checks have little effect on whether your loan is approved or not. You don't have to worry about your defaulting payment history or bad credit rating regarding the approval of your loan.
Simplicity of requirements
Logbook loans might lead you through a tougher situation, unlike traditional loans that demand more paperwork and other associated requirements. Things look different with logbook loans. You have to show a regular citizenship proof, address proof, income proof, proof of age, and V5 document to prove your eligibility. By fulfilling these requirements, you will be able to submit your logbook loan application without any challenges.
Ability to qualify for a higher loan amount
If you have opted for a payday loan in the past, you must have realized that the providers offer small amounts, and the repayment period extends between a quarter and a bad credit. Logbook loans offer an excellent loaning opportunity since a borrower can apply up to seventy percent of his vehicle's current value.
Longer repayment period
The logbook loan repayment period might be stretched up to seventy-eight weeks so that you can get more time to repay it. Such repayments can be made based on the schedule that you are comfortable with. Your vehicle stands the chance of being repossessed when you start defaulting on your repayments. Then you will not have any other alternative at hand. You must also remember that pulling out of debt is frequently an uphill task. So, you should analyze your financial case before you submit your loan application.
Repay your loan early without penalty
Most logbook loan providers do not issue a penalty for early repayment but check the details before signing up. Sometimes you can offer partial resettlement where you repay a chunk of your loan early. This is so that the interest on the remainder of your loan is decreased. The faster you repay your logbook loan, the less interest you will pay back overall. So if you can, aim to pay back the money as soon as you can.
---
Cons of Logbook loans
Here are the shortcomings of logbook loans:
High-interest rates: Usually, the logbook loans are authorized and lent by non-banking financial institutions that dish out these logbook loans against the applicant's self-owned cars. The salient functionality of this whole operation is that you can quickly obtain a logbook loan without having to worry about your creditworthiness and credit history. This is the reason why it is considered to be a high-risk venture by the lenders. To finance for the high-risk manner of these logbook loans, the lenders often charge a high-interest rate to the applicant for sanctioning the loan amount. The logbook loan lenders have come under heavy criticism for this practice, but they stand firm in the face of adversity and deny bringing down the interest rates.

You can lose your vehicle if you can not make the repayments to the loan company.

You do not have the same consumer protections as with a hire purchase agreement.

You need to be the legal owner of the vehicle
No matter how many drawbacks, the logbook loans are the best offers you have currently, and you are advised to proceed carefully when applying for one.
---
When you should not consider a logbook loan?
Opting for a logbook loan is a great financial solution; nonetheless, you might find other kinds of financing in case of:
If you are not financially stable
If you are not sure if you have the amount to refund the loan by paying the regular payment installments, then a logbook loan is not for you. If you do not have a reliable source of income or are not getting profit from investing the acquired money within the required time limits, you may consider other options since logbook loans can make you lose the possession of your car.
Reward vs. risk
If your vehicle's value is way up the amount you can access, the risks also are not worth it. Some companies can offer a lesser amount of risk that is very high, yet with a minimal amount that cannot generate enough profit to pay the loan and return on the investment.
The use of your car
If you intend to use the vehicle with business models like Uber, for instance, the car logbook might be required not to be transferred to another person's possession separate from you, and this might bar you from obtaining a logbook loan.
Ownership rights
Cars with loans cannot access logbook loans since the ownership is still not yet with the customer. Besides, other cars acquired with other means apart from purchase and whose ownership has not been completely transferred to the clients will also not offer logbook loans.