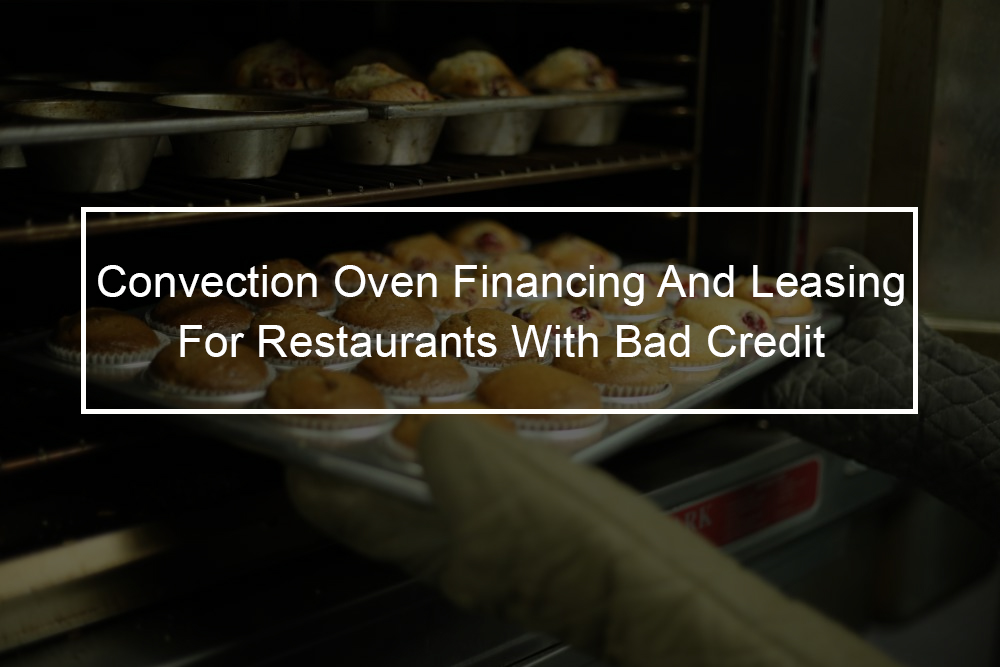 Buying a restaurant convection oven is a big step, but it does not have to be a daunting one. Here is how to finance or lease Admiral Craft COQ-1750W with bad credit. Restaurant equipment financing makes acquiring an appliance easier than ever.  When important equipment breaks beyond repair, it is essential to replace it faster so that your business can keep providing services and products. That is why Top Financial Resources developed a special program for bad credit restaurant equipment financing. At Top Financial Resources, we understand the fast timing required for equipment financing and the struggles that a restaurant owner with bad credit might face when trying to obtain a convection oven loan. Read on to learn all you need to know about how to finance your Admiral Craft COQ-1750W leasing, upgrading goals, or purchasing, regardless of your credit score.
---
Admiral Craft COQ-1750W Description
Craft COQ-1750W is an electric convection oven that is the quarter size and has a countertop. This Admiral unit has three quarter size sheet pan capacity and 3-1 /2 spacing. You can adjust the temperatures in the range of 120 and 480 degrees. The unit also features manual controls, a 120-minute timer, double wall glass door, and stainless steel constructed and 1'20v/60/1-ph. The convection oven is CE, and NSF certified.
Standard Features Of Craft COQ-1750W
120-minute timer

120° to 480˚F temperature range

120V, 60hz, 1750W, 14.5 Amps

3.5″ spacing between shelves

All parts are constructed of heavy-duty stainless steel.

Compact design perfect for countertops

Double-wall glass door

Handles three quarter size sheet pans

Manual control knobs

Unit exterior dimensions of 12.5"H x 20.75"W x 15.5"D
---
Why Take Advantage Of Bad Credit Restaurant Equipment Financing And Leasing?
By having the right equipment, your restaurant can significantly increase its sales and productivity. Adding equipment will often let a business broaden the scope of its service, enabling the restaurant to reach an expanded or new client base. The convection oven a restaurant puts into operation is also a reflection of the business and the sense of quality and professionalism offered. This is just another example of how a piece of upgraded restaurant equipment can attract more new clients to your business. Restaurant equipment financing offers a more sustainable method of adding production assets than buying equipment outright when considering how fast-evolving technology can considerably devalue your investment in just a matter of a few years.
Bad credit restaurant equipment financing and leasing terms offer very flexible options that will not stress the restaurant's cash flow since most payback terms run about two to six years. Besides, buyout options are available, and the ability to add equipment to your lease at any time. Compared to the average business loan, restaurant equipment financing and leasing has the following benefits:
Customized loans and leases

Tax-exempt leases for qualified government entities and municipalities

Tax-free loan payments if the supplier or equipment vendor is not needed to collect tax

Competitive fixed pricing and loan terms to fit your needs and business cycle

No down payment required, with the option to buy the equipment at the end of the lease
---
Why Lease Or Finance Your Bad Credit Admiral Craft COQ-1750W?
You are busy managing your restaurant, so will get right to the point. Our flexible restaurant equipment financing and leasing programs can help your business acquire state-of-art appliances without tying up valuable cash. However, our advantages do not stop there. Your restaurant will improve cash flow with an affordable monthly payment while discovering potential tax advantages. Together with personal customer service, financing convection ovens is a smart move.
---
Benefits of Bad Credit Convection Oven Financing With Top Financial Resources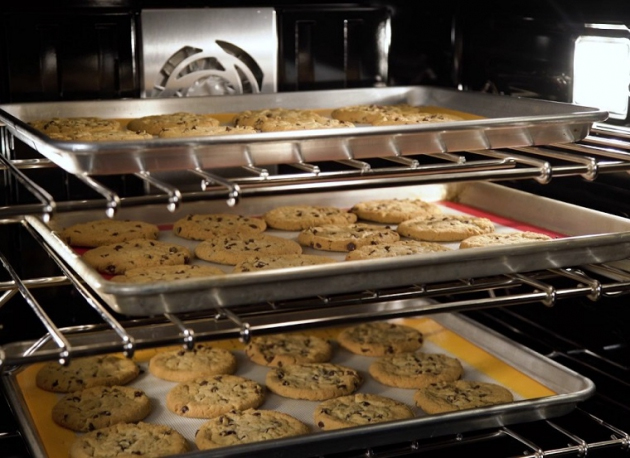 At Top Financial Resources, we allow your business to structure an equipment leasing or financing program that addresses your key business issues. You will also enjoy the following benefits:
There are no upfront charges and no collateral required: Sadly, many lenders will charge upfront fees and need collateral for business owners with bad credit under the guise of checking your dedication or making your loan a safe bet. With

Top Financial Resources

, we do not charge any upfront fees, and we provide unsecured and secured equipment financing. This indicates that you can use your equipment or other assets to assure your loan. Or, you can opt to get a loan without using a business or personal collateral.

We work with many companies: We have worked with many businesses from the service industry. With over one-third of Americans having bad credit, it is no surprise we have had the opportunity to fund borrowers with bad credit in each of these industries.

You can buy from the vendor of your choice: More often than not, we see equipment financing companies with major equipment manufacturers so that when they provide equipment financing, their manufacturing partners get the business. This item can come at a higher cost. It might not be the best choice for your restaurant to purchase from a particular manufacturing partner. This is the reason we allow you to buy your equipment from the vendor of your choice. With your experience, only you understand what is best for your business. And only you understand which brands of equipment can assist you to succeed.

We provide various repayment options and flexible terms: At To Financial Resources, we understand lending is not a one-size-fits-all kind of service. That is the reason our repayment and terms options differ from each loan we offer. For instance, if your restaurant takes the majority of your payments through credit cards, we have a special repayment process for this. Typically, we work with you to determine the best terms and easiest payment method that suits your restaurant. Then we customize your finance or lease accordingly.

Our approval is fast, and our application is simple: Our ten-minute loan application is simple to fill out with basic business information. We give our feedback within twenty-four hours. Our staff is available 24/7 to ensure that your finance or lease application process is fast and simple. If you have questions or you would like someone to talk you through the loan application process, give us a call at 1-(800)-260-5126.
Who Qualifies For Bad Credit Restaurant Equipment Financing And Leasing?
At Top Financial Resources, almost every business can qualify for equipment financing leases and loans. How much your restaurant qualifies, and the approved interest rate depends on the kind of equipment, credit history, and business's financials. Because the convection oven will act as collateral, bad credit equipment leasing and financing is a great decision even if your personal or business credit ranking is not perfect. In fact, at Top Financial Resources, our underwriters are mainly concerned with the appliance as with your borrowing history. In simple words, the equipment can be sufficient to get your restaurant qualified for funding.
How Do You Apply For Bad Credit Admiral Craft COQ-1750W Financing And Leasing?
At Top Financial Resources, a bad credit business equipment lease or loan application is a very simple process. All we will require is a one-page application and information about the equipment you are buying with the leasing or financing:
Documents you will require:
Equipment quote

Completed application

Voided business check

Driver's license
---
Bad Credit Restaurant Equipment Financing And Leasing VS. Other Payment Options
Leasing or financing your equipment purchase with Top Financial Resources is a wise decision for restaurants on any kind of budget. You can get the equipment your restaurant needs now and pay for it over time through quarterly or monthly payments.
Equipment leasing/financing vs. credit cards: Many small restaurants and startups have limited credit lines available. When you buy your equipment with a credit card, you are wasting valuable business lines of credit that your business might need to use for other expenses. If you finance your restaurant oven purchase with

Top Financial Resources

, your business is justify with more options for future organization needs.

Equipment leasing or financing vs. small business loans: Restaurant equipment financing might be an affordable alternative to a loan. Most times, the rate and terms will come in much more favorable on restaurant equipment leasing or financing approval as opposed to a small business loan because of the equipment acting as collateral.

Equipment leasing/financing vs. paying cash: Few restaurants are in a position where they have sufficient working capital to buy all their equipment upfront. By financing your appliance with

Top Financial Resources

, your restaurant will have more available capital for future business opportunities.
At Top Financial Resources, our loan or lease programs typically have no upfront costs with deferred payment options. Apply now to see how we can help your restaurant.
---
Build Your Business With Bad Credit Restaurant Equipment Financing And Leasing
When your restaurant needs upgraded equipment to serve your customers better, you have to access payment options faster. Top Financial Resources offers funding in as quickly as twenty-four hours to help you secure the appliance that will help your business expand and property services your customers in an outstanding manner. We provide flexible term lengths and repayment options to meet your restaurants' specific needs to make sure you have extraordinary financing experience. Our loan or lease programs typically have no upfront costs. Applying for financing is free, and it will not affect your credit.