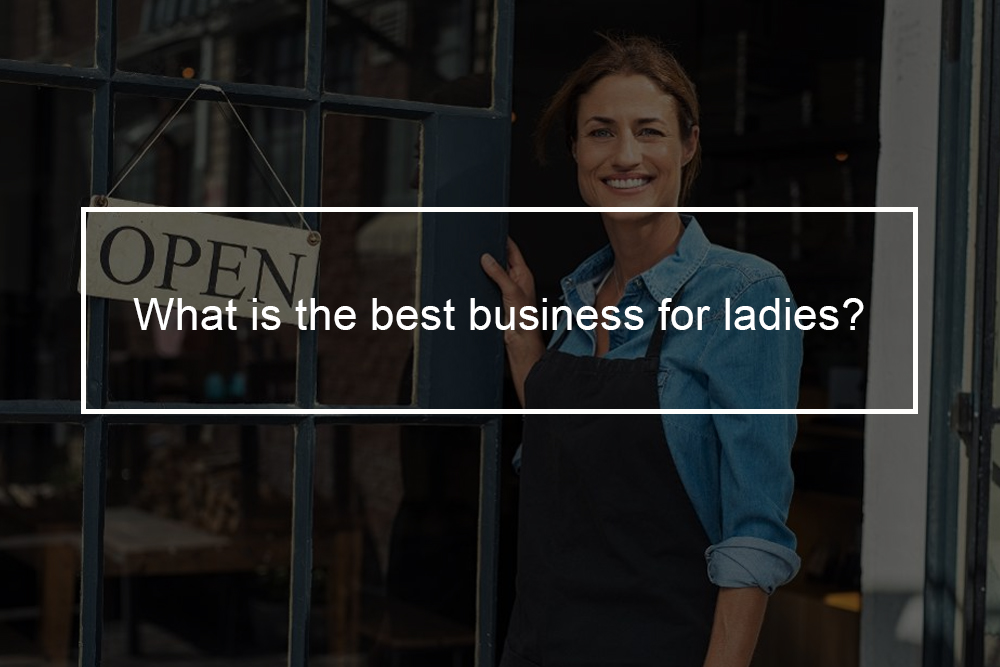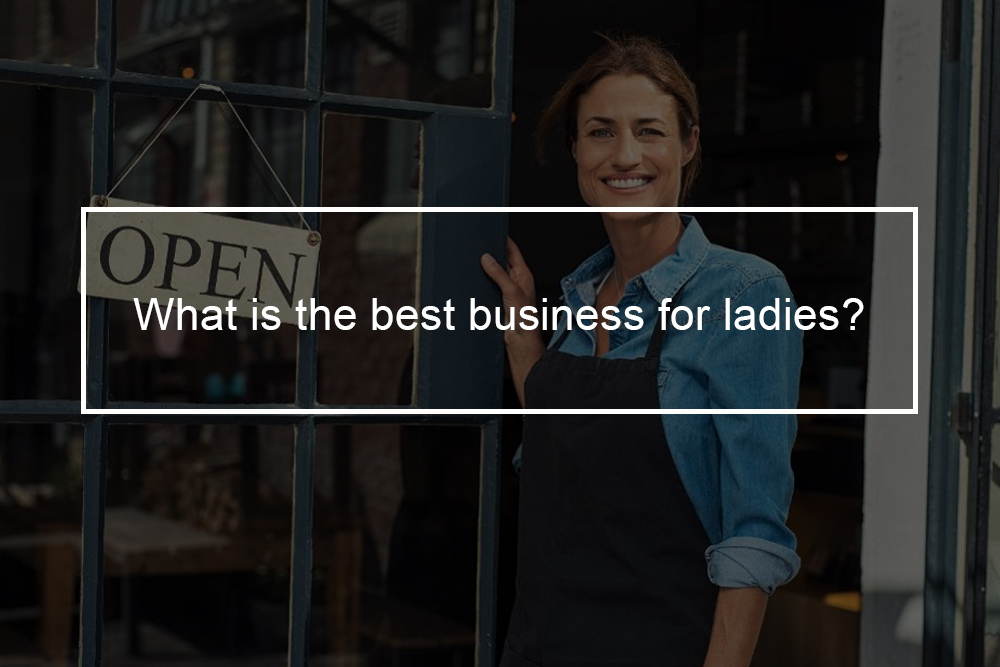 Are you looking for business ideas for women that really work? Excellent, because in this article, you will get a list of business ideas that women are doing today. You do not have to reinvent the wheel; you can follow a proven success model, make it your own, and become successful.  Typically, if you want to be an entrepreneur, the road to your success is the right business idea. Indeed, it is a big decision. Even the most motivated entrepreneurs find it challenging and take time while deciding on the business idea. However, it is not something you should worry about.
The right approach to go through this step is to ask yourself these questions before:
What are you passionate about?
What you need out of business?
What are the weaknesses and skills?
How much free time do you have?
What would you like to learn to do?
---
Best business ideas for ladies


Clothing business
The clothing service trend is catching on among women. With a little investment, many ladies began their businesses from home. Some creative ladies with a vision started their own clothing brands. The clothing field provides many small business chances. You can get started from a simple printed apparel store to building your own clothing brand based on the investment you have. Below are the apparel and clothing products you should consider when you are thinking to get into the clothing business:
Hoodies

Short-Sleeve Shirts

Pants or Leggings

Long Sleeve Shirts

Lingerie/ Underwear/ Socks

Dresses
Food service business
One of the most satisfying business ideas for ladies is a food service business. In case you are a lady who loves to cook, no one can stop you from becoming a food entrepreneur. All you require is some space for cooking and serving in case you are not planning to have a mobile food business. You can cook any dish that has some demand in your city. Below are a few industry trends that you should consider:
Frequently families go out for dinner, and so, you can find something that would interest children

Nutrition-conscious clients prefer fresh and locally sourced food with low fats

Kiosks, carts, food trucks are popular because of their mobility and recognizable menu.
Crafty ideas
In case you are great with your hands, then a right home-based business for women is handmade craft supplies. The globe is seeing a shift towards handmade as it is authentic and unique. Websites such as Shopify provide the opportunity to configure shop online and sell your creations from the comfort of your home. Handcrafted book covers to stationary, great ideas can be used to build handmade goodies that can pay good money. Backing your creativity with good quality and distinct products will assist make loyal client bases. Contacting party planners who design wedding and party favors is another way to make this work. There are always on the lookout for distinct services and products. Besides your creativity, you will need an online shop that you can manage, such as a Facebook shop. Decent skills and techniques with a camera phone to take pictures is also important.
Graphics designing
Each company requires a graphic designer. That is why there is always a good room accessible for creative graphic designers. The best part is, even though you do not work under someone, you can begin freelance graphic designing and work for as long as you want. You will be required to create a portfolio and make yourself popular enough to get big projects. It needs creative minds and is one of the top home-based business ideas for ladies. The main question is, how do you get started with graphics designing?
In case you are new and want to learn graphic design, you will find this book worth reading: 'White Space Is Not Your Enemy"  You can also look at video courses on Udemy for graphic design. There is a high chance that you know the work, have a portfolio but do not know where to get projects. If this is the situation, you can sign up for freelance sites immediately. Some of the most famous places that will assist you to get plans faster are Fiverr, Upwork, DesignCrowde, and 99design.
Sewing business
In cases like creating designs, sewing, or performing alterations, beginning a sewing business could be the best idea for you.  Based on the skills you have, you can get projects of various types inclusive of costume designs, dressmaking, clothing repair, and embroidery service. In case you are a beginner, center on learning skills, getting experience and making your business known out there. In case you do tremendous and charge reasonably, you will find more and more clients each month. Try to keep yourself updated with fashion and sewing trends so that you can communicate with potential clients and make them happy clients.
Photography
Do you love photography? Maybe, you are a family photographer, but you have not considered photography to earn money through it? In case you know the art of photography, it is something that can pay you off significantly. You can get started by just purchasing a camera and accessories. For quality images and excellent performance, consider Nikon D8590. When you get into the business, you will have created a portfolio of your business. Initially, find out local clients who may want your assistance with photographs at celebrations, weddings, parties, and other special events. Utilize social media to let more people know about your photography services. Create a Facebook page and an Instagram profile where you can upload high-quality photos taken by your camera. Below are a few other alternatives you can opt for after you are in the business:
You can upload your photos to online photography sites and get paid. For instance, Shutterstock.

Submit your photos to magazines and press such as The Sun Magazine

You can provide your photography services to the real estate agents who would like photographs of their new listings for their sites.
Interior design
In case you are a creative person and would love to decorate rooms, interior design could be a profitable business idea for you.You will have to choose and blend fabrics, color, furniture, lighting as per customer wishes. Most of the customers will be commercial or residential property owners. Nonetheless, hotels, institutions, restaurants, and office owners would also require your designing services. It is not a bad idea to have a location-based office where you will be able to talk to your customers, show them your sample book of fabrics, and other work you could do.
Yoga training
Most people want to do yoga to keep themselves healthy. In case you are one of them and know this art, you could teach it and earn money out of it. You do not necessarily require a studio; you can begin your home. It is an excellent business idea for women sitting at home. You not only earn money, but you are also able to keep yourself busy in a healthy activity. At the start of your yoga training, you will not earn big money. Only your students will pay for you. However, as soon as you get a good number of students, you will begin getting sponsorship too.
If you are a peacemaker, think about becoming a mediator
Mediators are disinterested, neutral persons who try to reconcile differences between parties to avoid costly litigation or arbitration. Contrary to arbitrators, mediators do not make decisions favoring one party or the other. In most of the United States, there is no special licensing or certification needed to become a mediator; however, you will have to be good at networking among lawyers.
Generally, mediators charge from $80 to $100 hourly for their services; however, obviously, rates will be impacted by your location and experience. Begin by contacting the American Arbitration Association to learn more about the requirements and rewards of becoming a peacemaker. Starting and running a business frequently does require a lot of startup cash; however, it also requires significant time and energy investment. In case you hate what you are doing, you are less likely to put in the effort and time to make your business succeed. Nonetheless, in case you love what you do, even the little milestones will bring you far more satisfaction.