How to make remote working work?
With Corona Virus here for the unforeseeable future, companies are rethinking everything. More and more employees are working from home, which indicates people who once met face to face must now meet virtually. Remote working is a dream for individuals who love flexibility and freedom. Still, it can be intimidating for staff who consider themselves extroverts or are used to working in an office every day. Whether you are nervous or excited about working remotely, there are some unique challenges to face as you begin figuring out your new remote work life. Build these tips into your routine to promote a smooth transition, maintain productivity, and create a sense of camaraderie with your coworkers.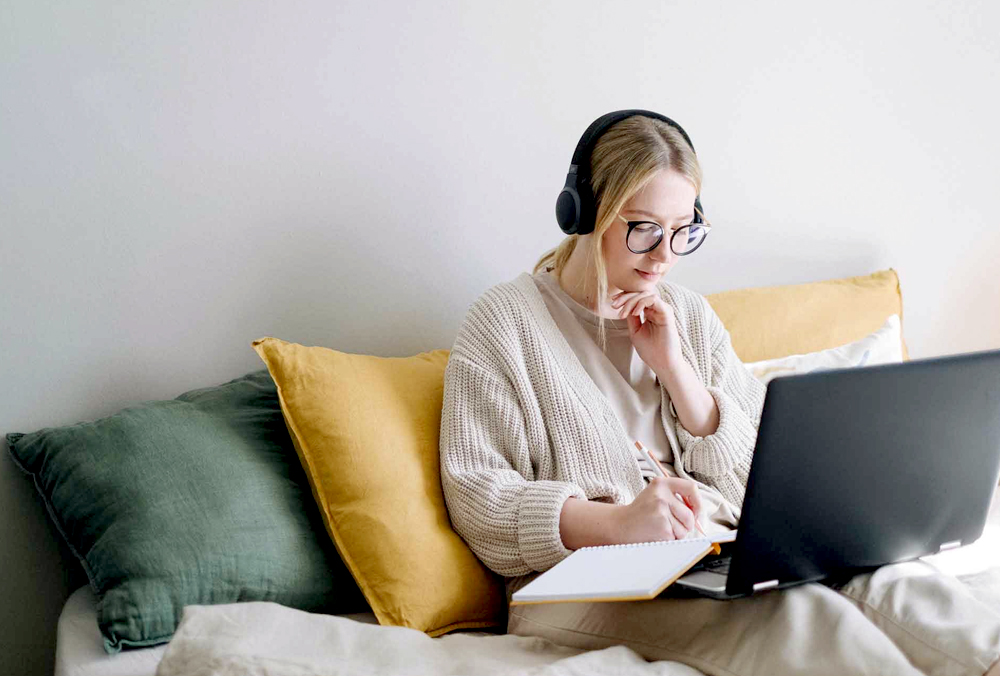 Invest in a communication tool
There are various reasons to hold meetings: brainstorming solutions, sharing information coordinating activities, and many others. But the main reason is socialization. Remotely located teams require social bonds to work better together.  Typically, clear, consistent communication is going to be the key to your remote work success. This does not mean you need to be talking to your coworkers all day long; however, knowing that everyone has a common way to ask questions and publish notes is vital.
Right now, you might need to hold more meetings than in regular times since so many people are feeling disconnected and isolated. There are so many communication tools today. The most common is Slack and Skype. You can have a channel for each client together with many internal channels such as Analytics for HR and AdWords. You can even have fun channels such as Music and Travel, where employees can publish non-work related content.
Develop the mood upfront a meeting
Meeting attendees will possibly be coming from a wide range of emotional spaces when they arrive (many of them negative). Take control of their mood and mindset by facilitating casual conversation before the official start time. Do not allow the meeting to be awkwardly dominated or silent by a side conversation between just a few of the many people on the line.
According to Tiersky, in regular times, you would begin by chatting about vacation or sports plans, but these are not ordinary times. You can not acknowledge the pandemic that would not be authentic but keep topics around it as positive as you can. Do not allow Covid 19 to overrun everything. You might ask in case anyone has a funny story to share, or if they have seen a creative way their community is giving back or pulling together.
Weekly and monthly check-ins 
Do not be afraid to use video calls. You can let every manager and direct report a weekly check-in. Conduct these through video for those who are remote. Together with a daily staff meeting held each morning for every team member to recap what they did the previous day and what their priorities are for the day ahead. The weekly check-in is useful for non-remote workers; however, it becomes even more vital for those who are remote as it makes sure that there is a time each week where the remote worker can raise concerns and provide feedback.
They can also review goals, and feel connected to their direct manager and manager. You can also develop a check-in concept for employees to chat with each other about non-work related matters. Put the check-ins on the calendar about once a month and talk about anything new in your lives, such as things going on with your families, workout routines, and more. This will help the employees stay connected to each other and build relationships that go deeper than work.
Keep the purpose of a meeting ahead of time and keep it front
Before you hold a meeting, try to identify the reason for the meeting and stay on message. You may say today's goals to finalize the form you will use for the performance management process. This is vital since it is a tool that will assist in facilitating thousands of conversations between employees and their supervisors, and most of these conversations will be turning points in those employees' careers. When you get this right, you can really impact employee morale and productivity and minimize attrition.
Establish a routine
Maybe you are thinking working remotely indicates every day is a free-for-all of Netflix and naps. But this is not right. Establishing a daily routine can be useful in terms of productivity and getting your mind in the getting things done mode. Maybe your daily routine is a weekly routine, where specific days of the week look different than others, so you still experience that remote work flexibility. Get a schedule that works for you and your team and then own it.
Take advantage of working remotely
While it is vital to develop a routine, it doesn't have to be the same as when you were commuting to an office daily. You need to take advantage of being remote so you can get some of the perks. Maybe you can include a lunchtime yoga class in your routine twice a week. Perhaps you begin a little earlier than your coworkers and end the day earlier (or the other way around). Remember, you can work anywhere that has WiFi. In case you take advantage of these aspects, you will not feel the same confinement as you would sitting in the same position every day- despite whether that place is in the office station or your home.
Be dressed while working
This one is easy. Do not work in your pajamas. Wear other clothes. It does not need to be a pantsuit, but it can be a workout gear. Just try and wear something that is not what you wore to bed. This will do wonders for your mind and will get your brain out of the relaxing mode and into work mode. Even if your working desk is within arm's reach of your bed.
Make introductions during meetings
Introductions are vital when people at a meeting do not all know each other. Instruct the employees to share their department, name, role, and provide a brief fun fact. Slack reported that researchers discovered that employees who shared a funny or embarrassing story about themselves with their team generated twenty-six percent more ideas in brainstorming sessions than employees who did not.  According to Tiersky, in case participants already know each other well, you should encourage team members to provide a one minute or less verbal tweet on what the headline in their life is right now. This can be an interesting exercise, particularly in extraordinary times.
Take caution not to share sensitive documents accidentally
In case you are going to be sharing your screen, close extra open applications, email, confidential documents, or other material, you would not want to be seen accidentally. In case you have one of those desktops with ten thousand random icons on it, either maximize the presentation screen or clean it up so the audience will not see that mess.
Work in Sprints
In case your organization uses a project management tool to trace work and review that work for Y number of weeks or months, there is no need to hide. Since you do not have the typical office distractions, you will possibly be even more efficient than your non-remote coworkers. Tracing and reviewing your work in an agile way will enable you to show off all your hard work in a way that can not be seen day-to-day. It will also make you feel accomplished even though you have not justify the house in days.
Have a workstation
Just because you are working remotely does not mean you can work anywhere, like from your bed. Find a space in your home and designate it as your workspace. This will make your mind ready to work and assist you to stay focused on work. This works the same as changing pajamas. If you want to take advantage of being remote, having more than one space that is designated, the workspace will enable you to move around. This can be a sweet spot in your home or library. As a result of CoronaVirus, the concept of business has gone out of the window for most companies. This is a great time to learn how to make remote working more productive. Use the few tips we have provided to figure out what works for you.