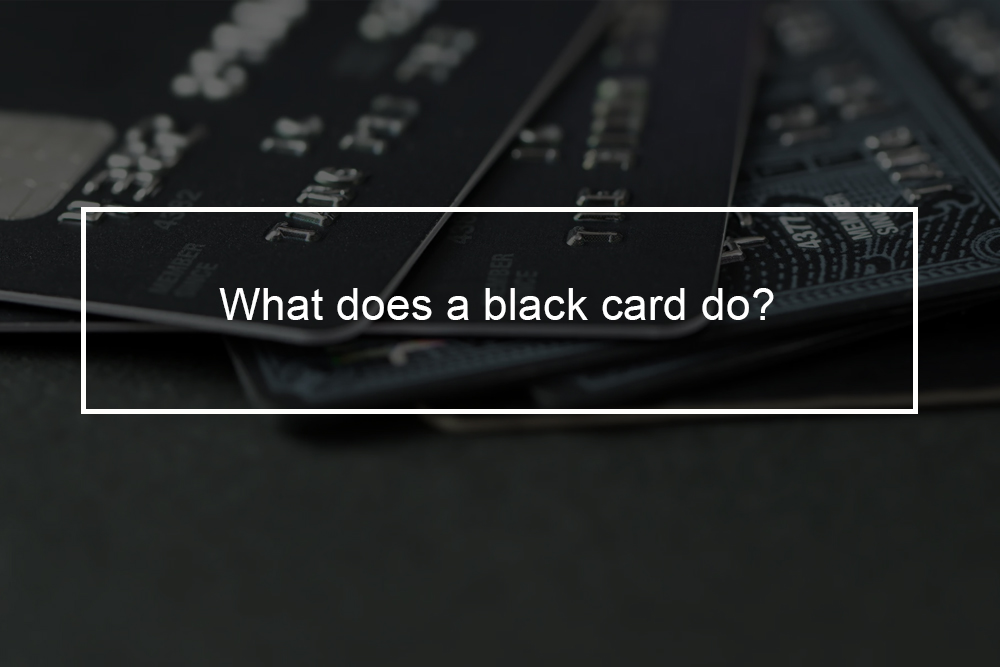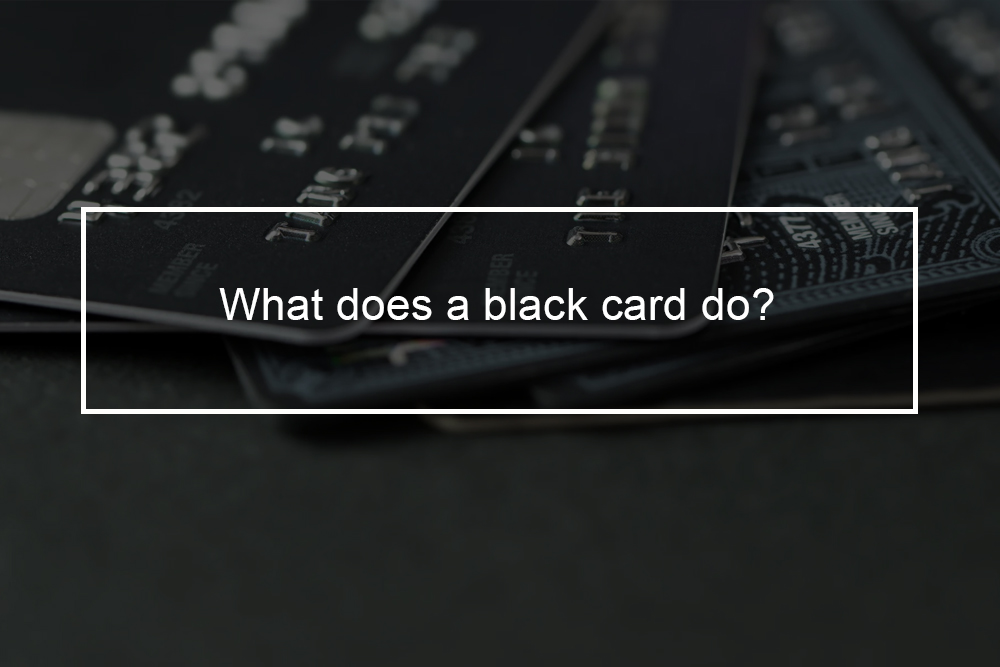 Black cards or premium luxury credit cards are the most exclusive credit cards on the market. There are so many myths and mysteries surrounding these premium cards with wild stories of how the ultra-rich use them to make outlandish purchases. Whereas it is hard to know how many of those rumors are true, there are several basics about black cards; they have very high spending requirements, they come with very high annual charges, and they are not marketed toward the average consumer. But are black cards really worth it? In this article, we dig deeper into black credit cards.
---
What is a black card?
A black card is an extremely exclusive credit card that is almost solely reserved for the ultra-wealthy. Typically, the cards are accessible on an invitation-only basis. The credit card most linked with the phrase black card is the Amex Black Card or the Centurion® Card from American Express. It was released in 1999 and established such a buzz that other card issuers wanted to develop their own deluxe credit cards to reward their highest-spending clients. Today, there are many alternatives to the Amex Centurion for clients of all income levels and credit histories. Most premiere rewards cards have borrowed the black color for the best credit card items, and card issuers have discovered ways to make their most famous travel rewards cards feel upscale. The Amex Black Card assistant implements the metal card trend, and these days; most customers possess at least one metal card. However, actual black cards are invitation-only and were designed for only the most top-tier spenders.
---
How to get a black credit card?
Whereas it is only natural to wish you had an exclusive credit card nobody else in your circle of friends have, card issuers have a tendency to be tight-lipped when it comes to how to receive an exclusive invite. Unluckily, getting an invite is typically the only way to get a black credit card of your own. Except for the MasterCard Black Card from Luxury Card, you can not just hop online and apply for a black card simply because you want one. Nonetheless, there are some strategies you can make to get an invitation for a black card membership. For instance, past media reports have suggested that you can get an invitation to apply for a black credit card from American Express after you spend at least $250,000 yearly on another American Express credit card. Other black credit cards, inclusive of options from Chase, may only be accessible to choose banking customers who have a high amount on deposit or invested with the bank. Nonetheless, no one knows for sure the internal dollar figure needed by card issuers for a formal invitation to black card status.
Who qualifies for a black card credit card?
It is challenging to find exact information on precisely who qualifies for a black card. Some invitation-only credit cards, like the Chase J.P. Morgan Reserve®, are an extra perk that comes in case a specific banking institution controls your assets, whereas others need that you have been a cardholder with a credit card issuer for a particular number of years.
Also, there are high spending requirements. Typically, a card issuer invites only their most loyal clients who spend upwards of six-figures or more per year to become a black cardholder. Following the Census Household lates Income Report the median American household income is $61, 937 annually. This makes a minimum spending requirement in the six figures well out of reach. Whereas the average client will likely never utilize a black card, there are now many affordable credit cards that provide welcome bonuses that have spending requirements as low as $500.
How much are the fees for a black card?
The charges for these exclusive elite cards vary quite a bit. In the situation of the Dubai First Royale Mastercard, the card issuer does not disclose its yearly fee publicly. According to the Amex Centurion Black Card cardholder agreements that the yearly fee is $5,000, and there is a one-time initiation charge of $10,000 when you sign up. And with the Chase J.P Morgan Reserve®, sites like ValuePenguin report it has a $595 fee per year.
---
What are the best black credit cards?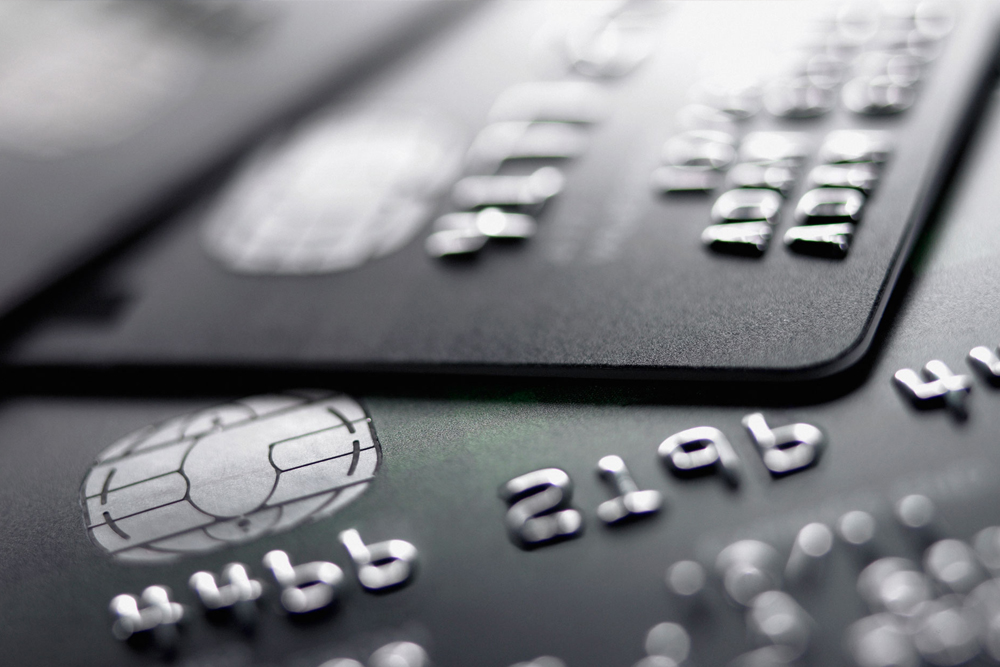 The funny thing is black cards are not necessarily black in color. Not only that, but many go to various names, inclusive of the black credit card from American Express, which is also known as the Centurion Card from American Express. In case your spending is high enough, and you want access to exclusive perks, watch out for an invitation to these elite black cards and all they have to offer.
Centurion Card from American Express
The Centurion Card from American Express is provided by invite only and has a stiff entry price. Not only are you required to pay a $10,000 initiation fee to get access to the card, but also a $5,000 annual charge as well. Cardholder rewards include airline status with Delta, broad airport lounge access that incorporates American Express Centurion Lounges and Priority Pass, and an airline fee credit. You will also access an exclusive 24/7 concierge program, and you will get automatic elite status with the various rental car and hotel programs.
Mastercard Black Card
The Mastercard Black Card, which is provided via Luxury Card, is a black coated metal credit card that screams exclusivity. Nonetheless, applying for this card is not overly hard since it is accessible online, and the $495 fee per year makes it a lot more affordable. In case you opt to sign up for this black card, you will get 1x points for every dollar you spend. Nonetheless, your rewards are worth two percent when redeemed for airfare with any airline, and you receive 1.5 percent back in value when you redeem your rewards for cashback. Cardholder benefits you will get include a 24/7 luxury travel concierge, access to a luxury magazine, an annual airline credit, a Priority Pass Select membership, a credit for Global Entry or TSAPrecheck, and no foreign transaction fees and various travel protections and insurance.
J.P Morgan Reserve Card
Previously known as the Chase Palladium card, The J.P Morgan Reserve Card comes with a $595 annual fee. You need to be a private banking client of J.P Morgan to qualify, and it is typically believed that you require to have $10 million worth of assets controlled by J.P Morgan. This card is purely by invitation only.
In any case, the J.P Morgan Palladium Card allegedly comes with a Priority Pass Select Airport Lounge and United Club Access membership. You also get 3x points on travel after your yearly $300 credit, 3x points for every $1utilized on dining, and 1x points on all other purchases, together with a fee credit for Global Entry. Some reports also mention an annual haul of bonus rewards when you meet minimum spending requirements yearly.
For those people who are wondering how to get a Black Card, the answer is self-evident (and expensive): spend frequently, and on massive purchases, to pay back promptly.Most black card credit card is invite-only at the moment, with no sign that this will change anytime soon. Elite cardholders are likely the most commonly invited, a list that incorporates both personal charge card customers and long-time business customers. In case you find that you can not qualify for the posh requirements of the American Express® Centurion card, you might want to consider other elite alternatives.
MasterCard and VISA have their own cards with elite characteristics, and they might be more open to new recruits. Many of these options provide appealing benefits and rewards that the standard user will find very valuable.