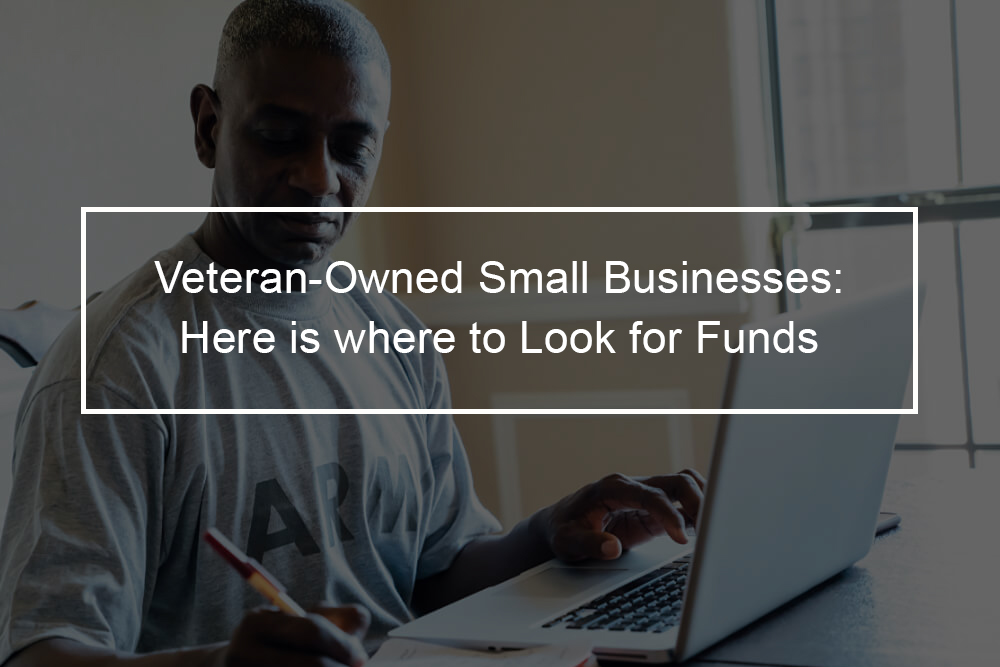 The 18.2 million military veterans in the U.S. have made exceptional sacrifices in their service and deserve all the appreciation they get and more. Their time in the military and the skills they have developed give them a distinct perspective, which they can use to begin amazing businesses. Like any individual trying to start their own business, veterans need funding to get things off the ground. Many institutions provide small business loans and grants for military veterans.
---
Some of the best small business loans for veterans options
SBA Veterans Advantage 7(a) Loan
The SBA 7(a) loan program is the most famous SBA loan for small business owners. This loan is open to both non-veterans and veterans, offers up to $5 million to fund various business needs. SBA 7(a) loans have longer repayment terms- as long as twenty-five years for real estate- and low-interest rates. Even though the SBA 7(a) loan program is not exclusive to veterans, it does include the Veterans Advantage Program, which is a unique added benefit to veteran-owned businesses.
Through the Veterans program, the SBA waives the upfront guarantee fee for veterans for 7(a) loans of $125,000 or less. They provide a fifty-percent reduction of the guarantee fee for SBA 7(a) loans greater than $125,000 and up to $350,000. The SBA also offers training and counseling to eligible borrowers, which can help the transition from military life to entrepreneurship.
To qualify for a free reduction in this program, you must own at least 51-percent of the business. Veterans who are eligible include:
Service-disabled veteran

Honorably discharged veteran

Active-duty military service member qualified for the Transition Assistance Program

Current spouse of any veteran, National Guard member, active duty service member

Widowed spouse of a person serving in the military who passed away while serving or a result of a service-connected disability
(MREIDL) Military Reservist Economic Injury Disaster Loans 
The Military Reservist Economic Injury Disaster Loan (MREIDL) plan is run by the United States Small Business Administration. Unlike other SBA loans, which are provided through banks and direct lenders, the SBA offers loans of up to $2 million directly to veterans through the MREIDL plan. However, it is not intended for all veterans. This veteran SBA loan program is geared mainly toward small businesses that cannot meet their operating expenses because an essential employee or the owner was called to active military duty. The loan assists small business owners to cover their expenses until the employee can return.
If you own a small business that has struggled financially as a result of active duty military service or a critical employee, consider applying for it. The benefit features a four-percent interest rate and a maximum loan term of up to thirty years. MREIDLs programs are intended only to provide the amount of working capital required by a small business to pay its necessary commitment as they mature till operations return to normal after the employee is released from active military duty.
The program has limitations, as the MREDIL page explains that the aim of the loans is not to cover lost income or profits. Thus the funds cannot be used to take the place of regular commercial debt, expand the business or refinance long-term debt. The loan is available to businesses that apply between when the owner or essential employee is called to active duty and within one year of their release from active duty. However, bear in mind that the loan requires collateral for loans over $50,000.
SBA Express loans
Another SBA loan program that is a good choice for veterans is the SBA Express Loan program. The SBA Express Loans are subprograms within 7(a) loan programs, offering up to $350,000 and fast approval decisions. The paperwork is not as intensive as well, and lenders make the decisions on which candidate qualifies. With that being said, it is vital to note that if you are seeking for the Patriot Express loan program- which was an SBA loan program exclusively for veterans- it was terminated in 2013. However, the SBA Express loan is undoubtedly one of the best alternatives to the Patriot Express loan.
Both non-veterans and veterans can apply for SBA Express Loans; however, the SBA also provides the Veterans Advantage program for these loans. Through which the SBA waives the upfront guarantee fee for veterans who qualify. Normally, this fee is two to three percent of the loan amount. National Guard members, reservists, veterans, and spouses are eligible to have the fee waived.
One potential downside for borrowers of the SBA Express Loan is that the maximum financing amount you can receive is $350,000. Nonetheless, veterans can apply for and receive funding via this program.
Veterans Business Fund
The Veterans Business Fund (VBF) is an up-and-coming resource for veterans who are seeking funding to expand or open a small business or by a franchise business. This 501(c)(3) nonprofit depends on donors to provide financing for VA business loans at favorable terms. Following the site, this small business loan for veterans will be non-interest bearing to the extent permitted by law. The loan terms are for a duration of five years or longer.
Veterans will not be able to fund their business entirely through VBF since the program will provide loans only in conjunction with the business owner's personal equity. Typically, the applicant must bring fifty-percent of their funds to the table, and Veteran Business Fund will extend the remaining half as a loan. The application cycles depend on the VBF's own fundraising efforts.
StreetShares
As a veteran-owned and operated company, the lender StreetShares has a passion for financing veteran business loans. This online lender offers various types of business lines of credit and small business loans. Even though you do not need to be veteran to qualify for a StreetShares loan, a significant portion of their lending dollars goes to veteran-owned businesses.
As an online lender, StreetShares has a strong focus on offering fast veterans business loans. They have a quick, ten-minute application process, and there is no need to offer a ton of documents to qualify. However, you should ensure you met their minimum requirements before applying. You need at least one year in business, $25,000 in business revenue, and a 600 credit score to qualify for a StreetShares line of credit or term loan.
Accion
You might also consider Accion as one of the best options for veteran business loans. Accion is a nonprofit organization committed to assisting small businesses to thrive and grow, mainly those in underserved markets- including veterans, minorities, and women. Through Accion, you can easily and quickly apply for a loan, whether online, over the person, or in-person. With Accion, you have access to loans of up to $1 million, with interest rates varying based on your qualifications and location.
Overall, Accion has flexible requirements and can work with businesses with average credit, startups, and businesses within a variety of industries. Accion is also a mainly noteworthy microlender if you are looking for a smaller amount of funding. Moreover, Accion can help you connect with local organizations, peers, and banks to help you through your financing and general business processes.
BusinessUSA
The United States government's BusinessUSA website is one of the best places to search for state and federal funding programs for your small business, mainly if you are a veteran. Whereas BusinessUSA does not directly provide grants or loans, it shows all government funding options for which you might be eligible. To see your funding options, you will need to fill out a questionnaire that asks about your company's location, special group statuses such as minorities, women and veterans, planned use of money, and the industry of your business. After filling in the questionnaire, you will see a list of all federal and state programs you might qualify for, preferred private lenders in your state, SBA offices in your state and SBA microlenders. You can also access BusinessUSA through the VA Entrepreneur Portal.
LendingClub
LendingClub is one of the many private lenders providing special benefits for veterans. Their small business loan for veterans has a term of one to five years, with borrowing limits of anywhere from $5,000 to $300,000. You must have a credit score of not less than 600 and a business that has been operating for not less than two years with annual revenue of at least $50,000.
If you are trying to determine how to qualify and apply for a veteran business loan, the procedure is relatively straightforward. When it comes to it, other than obtaining the necessary military identification, the remainder of the process will reflect any other type of business funding. Thus, whether you opt for an SBA loan or a loan from an alternative lender, remember that the best veteran loan option will be the one that is most affordable for your small business. Also, remember other resources can help veterans looking to start for business or scale-up, such as family and friends and credit cards.