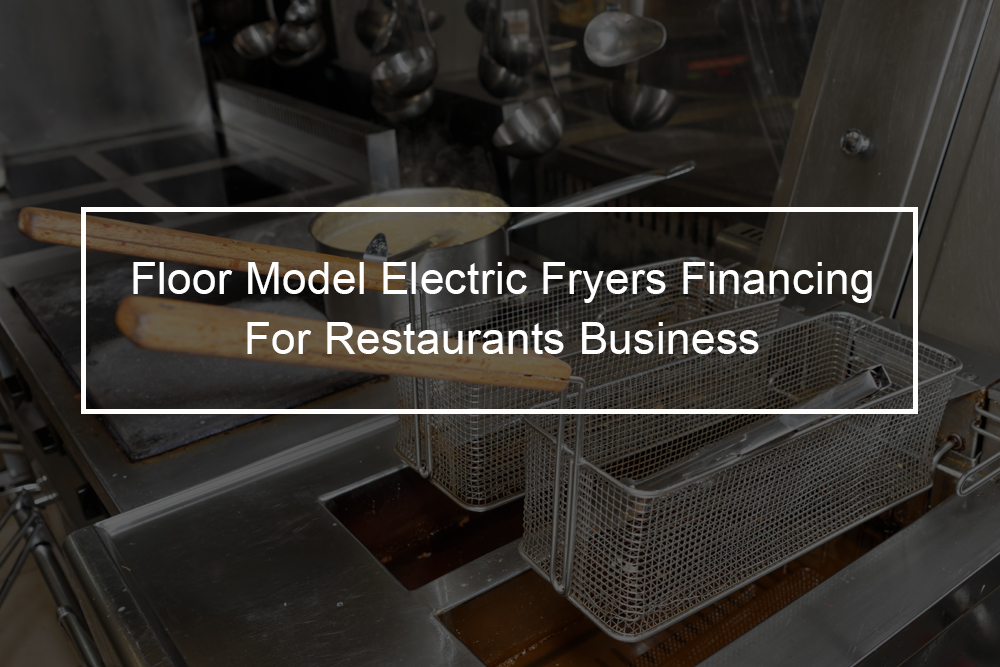 Do not let your need for a Frymaster 4FQE30U floor model electric fryer slow production and business growth in your company. Top Financial Resources understands that as a business grows, this can become an immediate need.
We help restaurant owners keep their businesses running smoothly by financing the purchase of appliances to meet these needs. Restaurant equipment financing helps finance up to 100-percent of the new or used equipment you need for your restaurant. Applying for floor model electric fryers financing is typically a fast and straightforward way to finance the purchase of most types of equipment.
---
Frymaster 4FQE30U Overview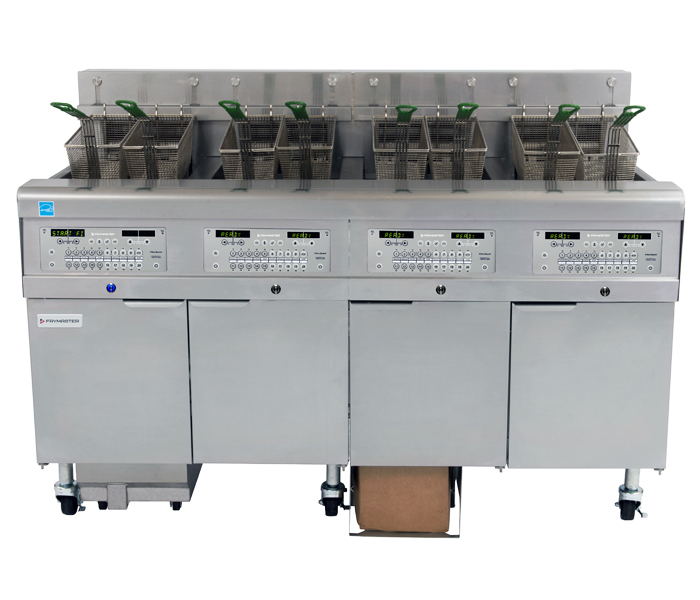 Do you need a high-performance open-pot electric fryer with an oil capacity of no less than 100 lbs? The 4FQE30U unit by Frymaster is an ENERGY STAR fryer that packs four (4) 30-lb stainless steel fry pots that can cook the same amount of food as 50-lb fryots for 40-percent less oil and 10-percent lower energy. This model provides you with a 6″ x 14″ x 3-3/4″ for 7 kW split fry pots or a 13″ X 14″ X 3-3 /4 frying region for every 14 kW full frypot. Stainless steel is utilized on the front and sides of the model, and with adjustable casters in tow, this electric fryer is super sturdy and straightforward to set up and move around.
Maintaining its performance, the quality of food that comes out of this model should be as simple as pressing the programmable cook buttons on the FilterQuick controller. When it comes to filtering the oil, operators can effortlessly utilize the closed cabinet totally-automatic filtration that will flush the oil from the rear to the front of the model, where it will be simple to access. One fryer will be filtered at a time to enable worker safety and uninterrupted operation. Moreover, every frypot has its own battery, so you can still utilize the unit anytime repairs are required and be able to regulate your service expenses. If you want the advantage of precise oil health monitoring to reduce labor and time and shield oil waste, you can upgrade the fryer with an oil quality sensor. The 4FQE30U fryer comes with a cULus, NSF, and CE certification for guaranteed safe commercial use.
Standard FeaturesFrymaster 4FQE30U:
SMART4U® Technology

Closed cabinet, fingertip, automatic filtration with rear oil flush, put filtration where it is most convenient to operate, right on the front of the electric fryer.

FQ4000 easyTouch® controller makes filtering and cooking simple and intuitive. Fry station management features monitors and helps control food and oil quality, oil life, and equipment performance.

Oil Attendant® – automatically replenishes oil from Jug-in-box (JIB) conveniently located inside the fryer cabinet.

Optional KitchenConnect® communication capability

Optional Oil Quality Sensor will monitor the health of the oil and shows great precision the true point that oil requires to be discarded.
a 30-lb. (15 liter) frypot with an open-pot design requires 40-percent less oil to cook as much food as fry pots almost twice its size while utilizing 10-percent less energy and producing less waste.

Adjustable casters

Anchor strap and chain restraint kit

Bottom splash shield

Center-mounted RTD, 1˚action thermostat

Frying region 13″ x 14″ x 3-3/4″ per full frypot

Frypot covers

Independent frypot construction of batteries makes it simple to replace or repair a frypot while maintaining continuous operation.

Innovative safety features provide proprietary benefits over other fryers – prevent simultaneous vat filtrations. 

Mobile JIB box – P/N 1086895

One-sided splash shield

Stainless steel door, frypot, and cabinet sides
Options & Accessories Of Frymaster 4FQE30U
Basket lifts

Bulk oil

il disposal caddy (ODC35)

Optional Kitchen Connect communication capability

Optional Oil Quality Sensor (OQS) will monitor the health of the oil and shows with great precision the true point that oil requires to be discarded
Benefits Of Frymaster 4FQE30U Financing
A low annual interest rate APR. Our interest rates range from 8 to 30 percent.

Speed: We will fund you as fast as two days

Maximum loan amount: We will fund up to 100-percent of equipment value

Limited paperwork

Quick access to cash

Equipment is a revenue producer.

The equipment acts as collateral.

We provide financing for all businesses (small, medium, established, including startups and those with challenged credit reports).
---
How To Apply For Frymaster 4FQE30U Financing At Top Financial Resources
Step 1: Apply for a lease or loan online in just a few minutes or contact us directly at 1-(800)-260-5126.
Step 2: Our restaurant equipment financing loan specialist will match you up to the appropriate loan and offer a decision in minutes.
Step 3: Sign your contract and receive funds in as fast as twenty-four hours. How Does Floor 
---
How Does Model Electric Fryers Financing Work?
If you own a small restaurant, you know how important it is to economically and quickly obtain, upgrade, or replace the equipment required to perform your daily tasks. If you choose to buy appliances up front, this might negatively impact your future cash flow. By financing your electric fryer, you can keep your restaurant functioning like normal while still having room to expand and grow to meet demand.
Floor model electric fryers financing refers to a loan used to buy commercial fryers. Restaurant equipment financing can be used to buy business-related equipment, like a restaurant fryer, oven vehicle, or even software. Most restaurant equipment financing options include periodic payments with principal and interest over a fixed term. To make sure your loan will be fully paid off in the future, the lender might require a lien on the appliance as collateral against your debt. After the loan is paid off, you own the equipment free of any lien. Failure to pay your equipment loan might result in the repossession of your restaurant assets or your personal assets- in the case of a personal guarantee. A careful review of the loan term is vital to understanding your risk.
How Long Does Restaurant Equipment Financing Last?
As with all financing, terms and rates will vary based on an applicant's qualifications and current market conditions. Here are some samle terms and rates you can expect when shopping for an equipment loan.
Fixed interest rates: 4.00 to 12.75 percent

Loan to Value Ratio Up to 100-percent

Repayment Terms Several months up to ten years or more

Financing speed as little as two days

Other requirements might have a minimum credit rating or operating history requirements.
---
Some Questions To Ask Yourself About Restaurant Equipment Financing Cost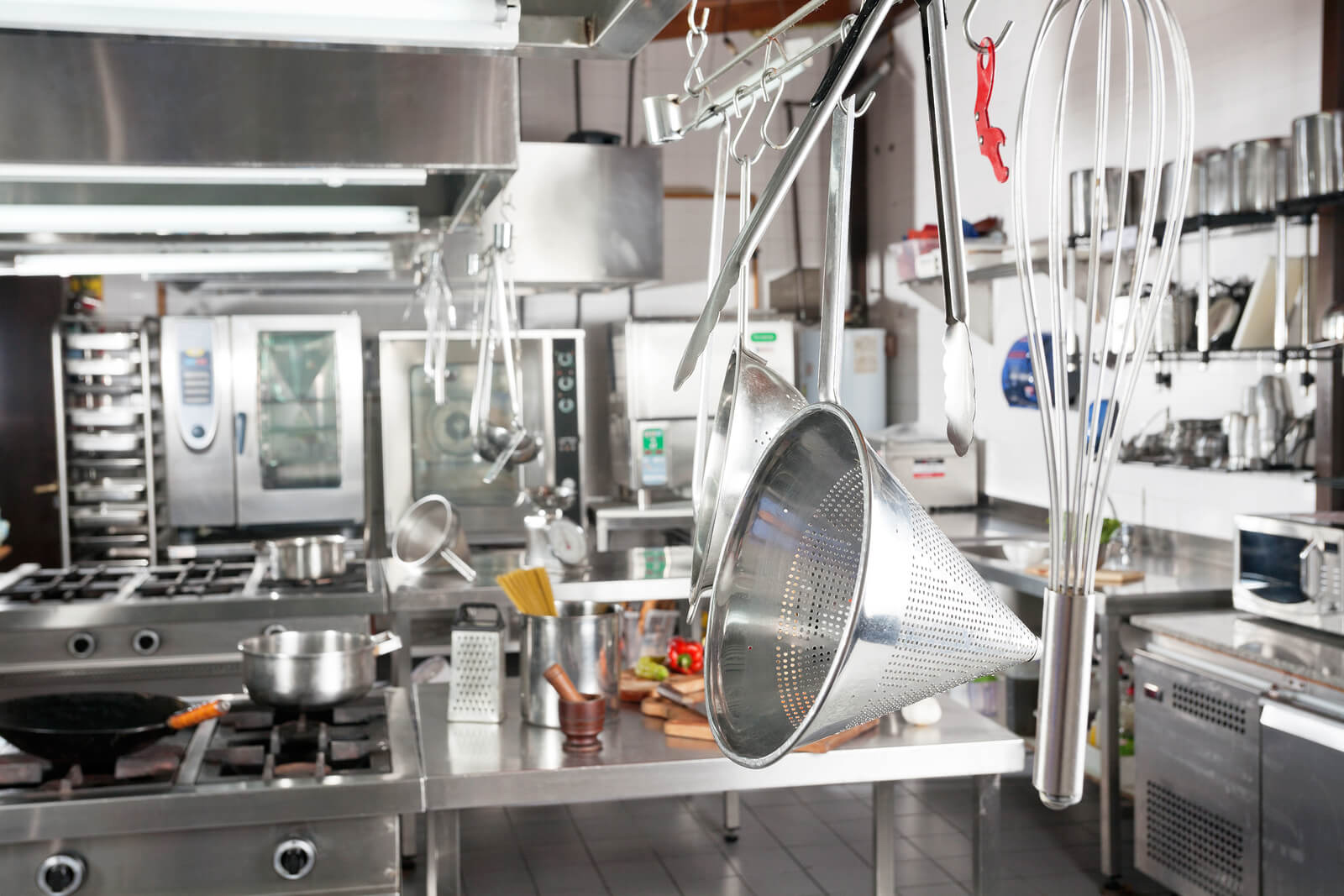 There are two common ways to fund equipment through a lease or loan. Whereas both achieve the same ends- giving you access to the equipment required to run your business- there are many differences between the two methods. The critical difference is a restaurant equipment loan is taken out with the express purpose of buying the appliance. Generally, the appliance secures the loan- if you no longer afford to pay the loan, the appliance gets collected as security.
When it comes to a lease, instead of borrowing money to buy the equipment for yourself, you are instead paying a borrower's fee. The leasing company (the lessor) technically maintains ownership of the appliance but lets you use it for a fee. Lease arrangements can vary based upon your restaurant's needs. Most commonly, merchants enter a lease agreement if they periodically require to switch. Lease arrangements can vary based on your company's needs. Most commonly, business owners enter a lease agreement if they periodically have to switch out their appliance for an updated version. Is a lease or loan better for your situation? Below are some questions you can ask yourself to figure out.
Can I Afford A 20-percent Down Payment?
If you can not afford to pay 20-percent of the value of the appliance, you might have difficulty getting a lender that is inclined to work with you. Although To Financial Resources can fund you if you meet other qualifications. In this situation, a lease might be your only option.
How Much Can I Pay Monthly?
Because restaurant leases tend to carry smaller monthly payments than a loan, this option might be worth checking out, mainly if you are operating on a thin profit margin. Beware that if you intend to buy the electric fryer at the end of the term, you will probably have to pay all or some of the cost of the appliance, costing you more in the long run.
How Long Do I Need Frymaster 4FQE30U?
Usually, it is safe to presume that buying- through your funds or a loan- is the better option if you need a certain piece of restaurant equipment for more than three years. Whereas both leases and loans provide the opportunity of owning the appliance at some point, loans tend to be less expensive.
How Soon Will The Equipment Become Obsolete/ Wear Out?
Restaurant equipment leasing might be the cheaper option if you choose to use equipment that will wear out earlier or become obsolete quickly. When the lease ends, you do not have to decide what to do with outdated equipment. On the contrary, when shopping for a lease, you want to make sure that your equipment will not become obsolete before the lease terms are over. You are still accountable for paying until the end of the term, even though you can no longer use the fryer.