The ultimate guide to construction equipment finance and leasing 
Having the right equipment and tools for the job can make a huge difference. This separates construction companies that win bids from those that lose business. To get more business, you need the right contractor tools and heavy equipment to work safely and effectively. The problem with construction equipment is that they are not cheap. They are large and not easy to pay for upfront. This is where industrial equipment financing comes in.
In this post, we will discuss:
Why do you need construction equipment financing?

How to get financing for construction equipment

Tips on financing construction equipment

Construction equipment loan vs lease

Additional sources of construction equipment funding

Getting the best solution for your construction equipment financing needs
Why do you need construction equipment financing?
Reasons to consider using heavy equipment financing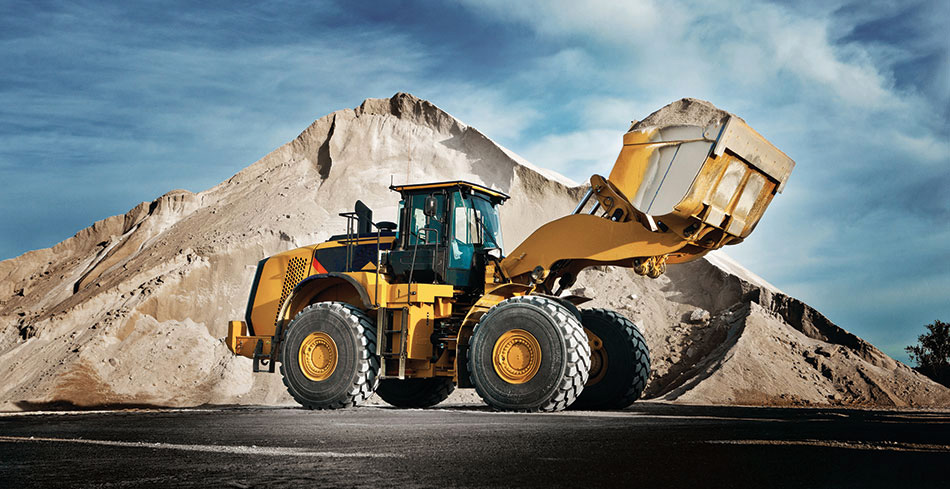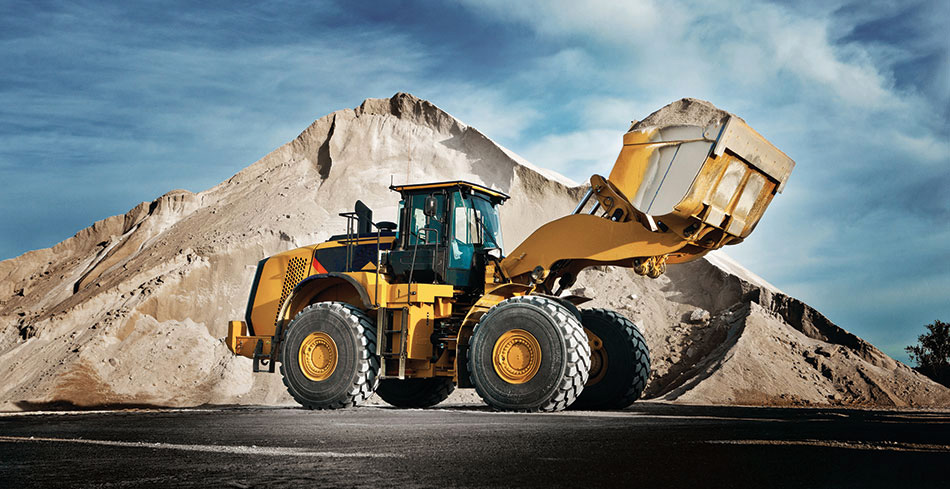 With construction equipment financing, you will be able to replace or upgrade your construction equipment without spending your entire business savings on it. Some types of equipment that qualify for heavy equipment financing include bulldozers, skid steers, dump trucks, and cranes. Typically any type of heavy equipment can be eligible for funding. Below are some immediate advantages of using equipment leasing and financing for construction equipment:
Tax benefits
You can remove up to 100 percent of your equipment loan payment from your business tax return, thanks to Section 179 of the Revenue Code. This means you will get handsome tax savings. 
Your business remains with cash for other things.
Your business always has other financial needs, they might not be as pressing, but they also need attention. Most financiers of heavy equipment loans do not ask for a down payment. That working capital that would otherwise be used on the down payment can come in handy somewhere else. 
Borrowers with bad credit can easily get construction equipment loans.
If you are still worried about bad personal or business credit scores impacting your ability for heavy equipment finance you need, you can strengthen your appeal to lenders with a few adjustments. Online lenders such as Top Financial Resources do not just consider your fico score- they check other factors too. We offer various other options available to borrowers with bad personal credit—like a business line of credit, working capital loan, startup business loans, merchant cash advances, and short-term loans for bad credit. We also offer financing solutions for startup businesses and new businesses. If you need a piece of equipment, do not let your credit report stop you from getting the funds you need. Apply now through our online application. You can speak to one of our loan specialists at 1-(800)-260-5126.
Flexibility
You can customize the business funding to align with your specific business needs, such as tax planning, cash flow requirements, expense planning, and accounting strategy (e.g., improved reporting earnings, off balance sheet financing, increased return on assets, etc.
How to get financing for construction equipment?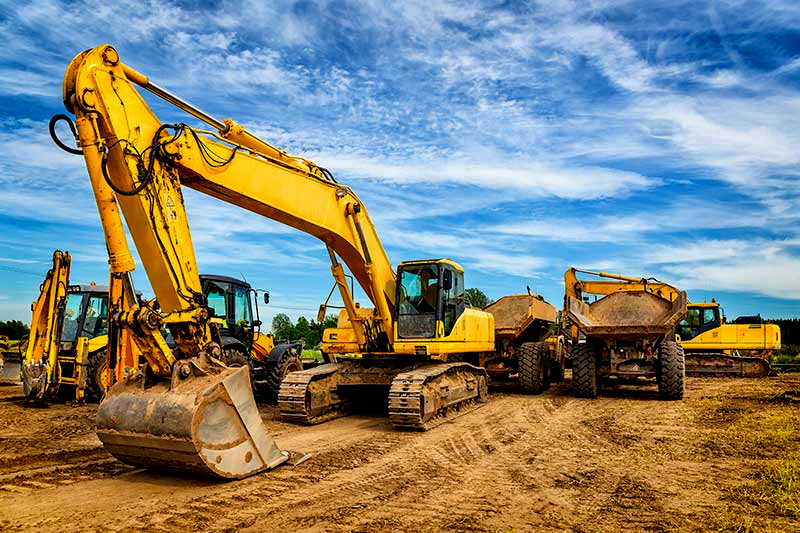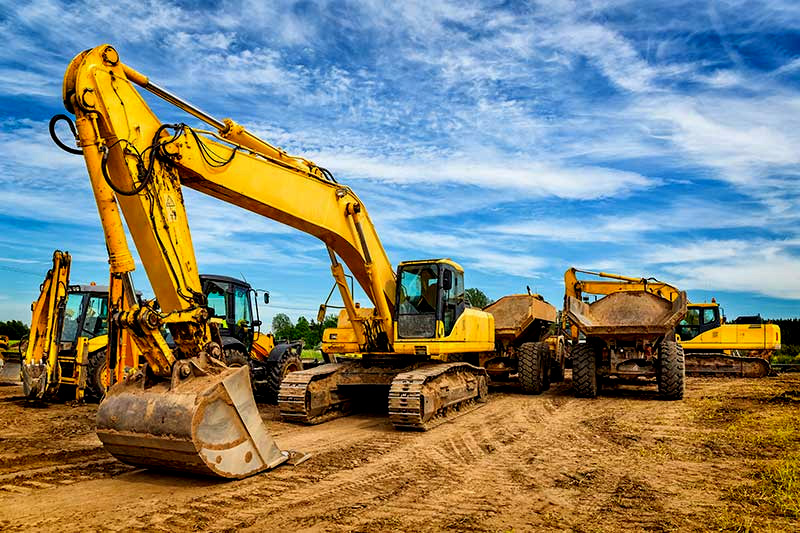 Three steps that will help you secure construction equipment financing
Good credit history and commitment to making the monthly payments during difficult times
The main focus in the financing process is usually on your credit history. Your payment history may be the lending firm's biggest concern, but they are also very keen to see how the contractor managed through the hard times and how the company has been performing recently.  The financing institution becomes more willing to help and provide different financial options if the contractor can show a history of commitment even in hard times like during a recession. 
Maintain a consistent profit margin
The construction industry is becoming more competitive than ever. This kind of competition tends to limit market growth and, therefore, reduce or weaken the contractors' profit margins. When lenders start spotting weak profit margins, they become worried. They won't be sure if the borrower, however willing they are, will afford to pay the debt.  When the market becomes competitive, the importance of the bidding process can be seen—placing the right and accurate bids in competitive markets are key. If you are used to underbidding to win the jobs, then your profitability and cash flow will take serious hits very fast. 

Be transparent with the lender.
The best thing to do as a contractor is to be completely transparent with the lender. Since you are asking the lender for some money, it is only fair to show some level of transparency. Most lenders would ask for a financial statement for the past two years, the work that is currently in progress, and revenue projections. 
By providing complete and accurate information promptly, the lender will already sense a level of commitment, transparency, and responsibility on your part. When you get into equipment financing with some levels of openness, the lenders will appreciate it, which would help in the process. When it comes to your growth projections, then it is essential to be as realistic as possible. 
When looking to finance construction equipment, ensure you have all the necessary papers, documents, and all the information the lender would require. This saves time and shows openness. When seeking heavy equipment financing, you will gather:
Personal credit score

Time in business (at least two years)

Business tax returns

Business bank statements

A voided business check

A quote for the equipment
Tips on financing construction equipment
Secret tips for construction equipment financing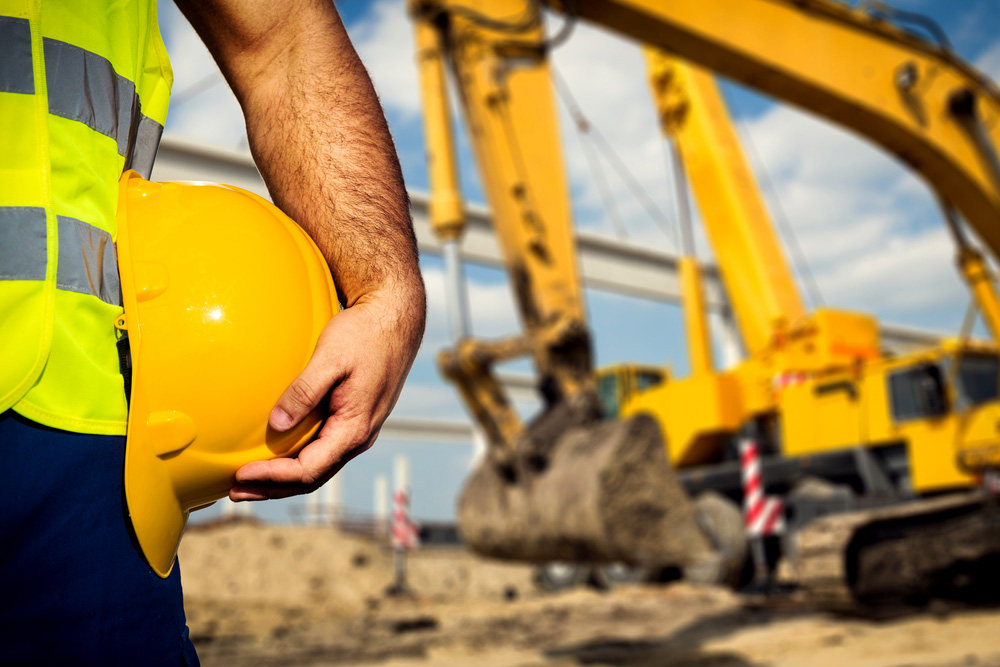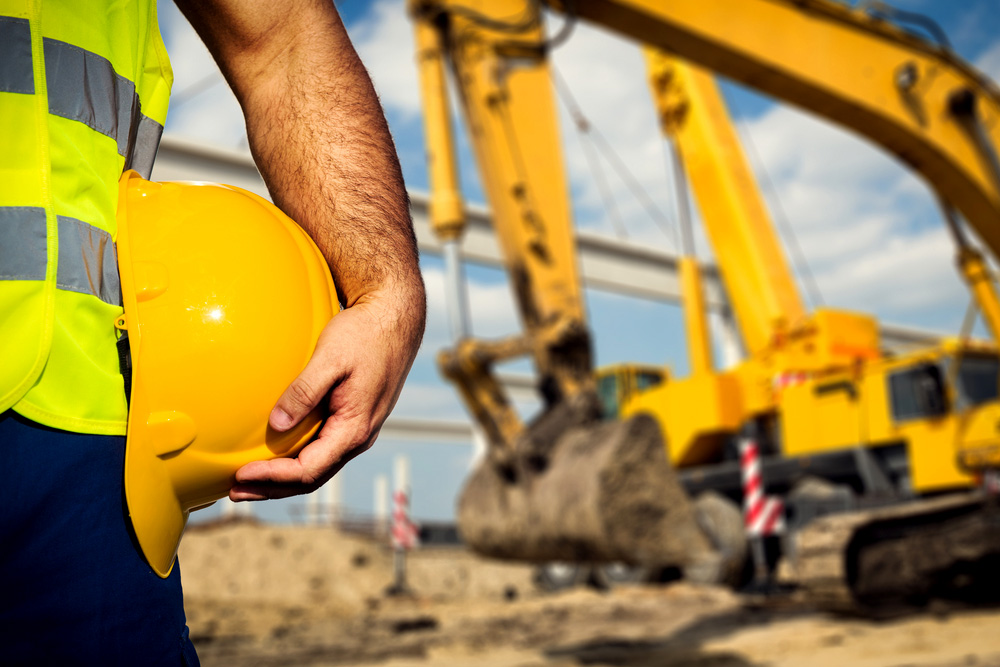 As stated, construction jobs right now are hard to secure. The tough competition in the industry calls for the right machinery and financing. Here are tips if you want to embark on your construction equipment financing. 
Get your paperwork in order: Prepare your financial documents and other relevant paperwork and get them all in order. The financing company or bank will need your account records and information on your current contracts. 
Choose well-known brands with better residual value: Financial institutions and other lenders are more likely to finance your construction equipment if you are willing to purchase from popular brands known for quality products with better residuals. This means after the loan or lease term is over, the equipment does not become completely useless and still has a decent resale value. 
Keep your current equipment serviced and in a good state: A great tip for getting financing for used or new equipment is to have your current kit of machinery in a good state. This will give a long term lender a good picture of how the equipment they are helping you finance will be maintained for the loan duration. If your fleet of equipment is properly managed, serviced, and maintained, this increases the lender's chances of agreeing to the loan and giving you longer terms. 
Look for equipment dealer finance: Most equipment sellers have some sort of association or partnership with banks or finance companies. The equipment dealer can recommend a financer, and this makes the financing process easier and better streamlined. The lender will have experience with construction equipment financing solutions and will understand the value of your desired equipment.
Shop around for better equipment financing deals: Just as in any purchase, committing to buy the product without taking a look at all alternatives is not recommended. Visit different equipment financiers and listen to their packages and offers. Compare loan terms, term lengths, processing fees, payment options, and interest rates. Again, as in any industry, lenders may be willing to become more flexible and more accommodating to ensure you sign up with them. Additionally, you might not meet every condition of one equipment finance company but will be accepted by a different lender. Do not forget to check other financing options such as term loans, SBA loans, accounts receivable financing, and business credit cards.
What to do if your construction equipment financing loan is declined: Your equipment loan application can be declined because of a number of reasons. Try to get the exact reason why you are denied. The solution might be that you need to improve your credit profile or might be something that can be rectified even faster.
SME special programs: In some industries, special assistance programs (SMEs) are available for smaller businesses. They are either offered by the government or from the dealer. 
Construction equipment loan vs lease
Here is a comparison of using a loan for equipment purchase and leasing the equipment.
Construction equipment lease
Construction equipment loan

Lease entails the payment of rent for the use of equipment over a given period. There are two types of leases: capital leases and operating leases.

Leasing companies hold legal entities to the equipment.

No down payment is required.

Both loans and leases do not require collateral

Financing heavy equipment with a loan means the borrower repays advance funds with interest clearly stated over a given period. A borrower can use loan calculators to estimate the payment and compare finance solutions.

Borrower holds legal entity to the equipment.

Loans usually require a down payment.
Additional sources of construction equipment funding
Alternative construction equipment funding ideas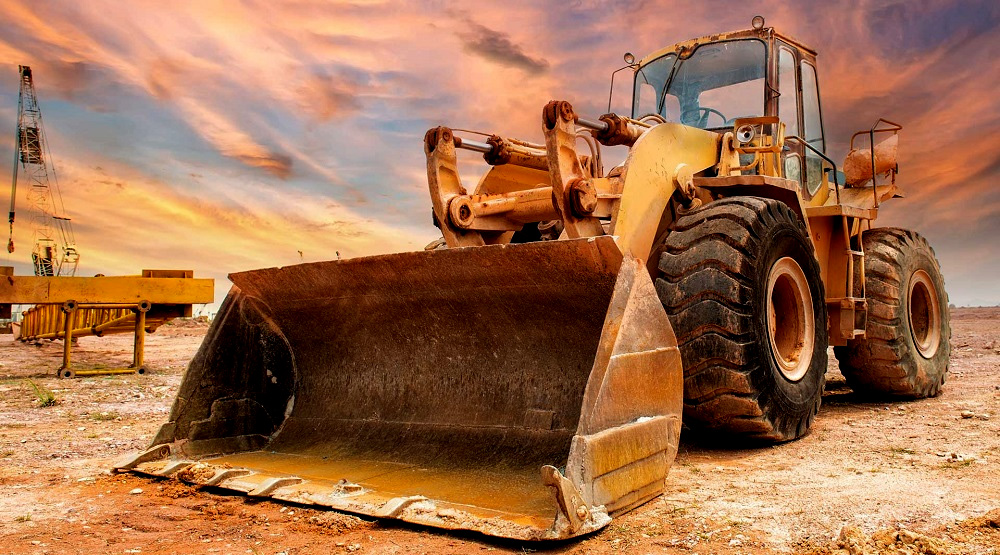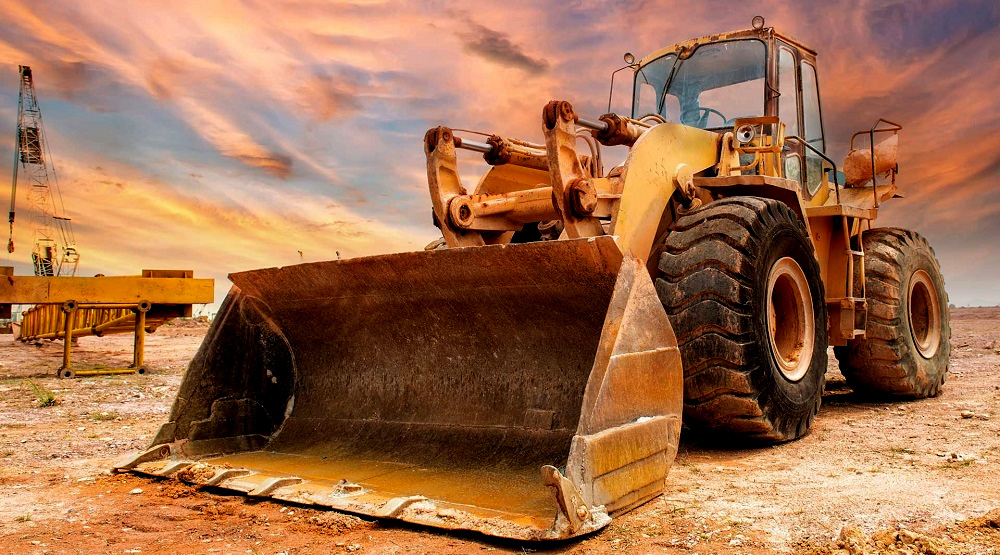 When it comes to small business financing, always remember that you have funding options available. This is the same with construction equipment financing. Here are three financing alternatives to consider when you want to purchase construction equipment: 
Term loan
Most small business owners prefer the reliability of term loans, including those in the construction business. Long term loans have been around for the longest time and can give business loans as large as $2 million. Loan rates vary depending on your business's unique situation, but they can go as low as 6%. And when it comes to the repayment period, it can be as long as five years.  The good thing about term loans is that they are versatile. That is, they have a broader limit as to how it can be spent. You can use term loans to hire additional workers or fix your excavator. 
Short term loan
This is a version of the term loan, only that it is a smaller and faster financing option. This is characterized by smaller amounts only amounting to around $500,000 that can be received in only a couple of days. This expediency and speed can be priceless, especially if your business is in a tight spot.  The one thing with short term loans that should be watched out for is the steeper interest rates it comes with. They have the highest rates and the repayment period is not that good either. The term ranges from around 1-3 years. This type of solution is ideal, as said, in situations where speed is important. 
The business line of credit
Most small business financing options involve getting a loan with a lump sum. A line of credit, however, offers some sort of revolving form of financing. It is more like having a credit card without the card itself. 
With this type of financing, you can get as much as $500,000. After the application process has been finalized and approved, you can access the agreed-upon total amount of money. The approval process takes about ten days, and then you get unlimited access. If you want to buy a computer, for example, that is worth $600, you simply get it from the line of credit and repay the exact $600 back. After repayment, you can then access the total agreed-upon amount for the next purchase.  To qualify for such a financing plan, you need at least a 560 on your credit score. Moreover, your business needs to have operations for at least six months, with total yearly revenue of $50,000.
Getting the best solution for your construction equipment financing needs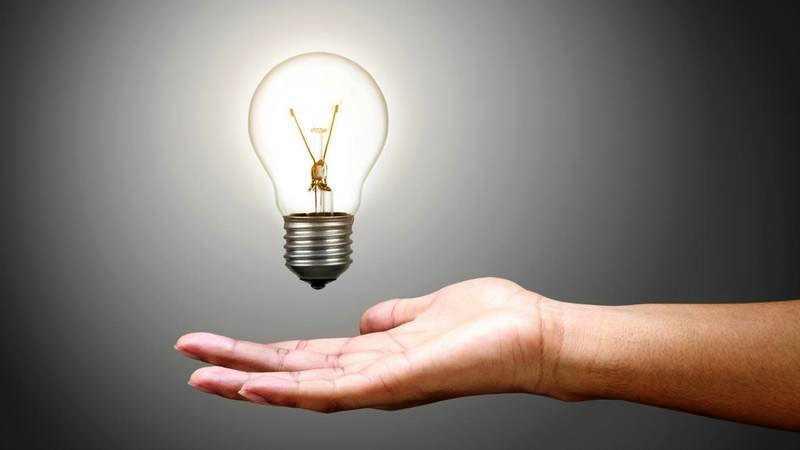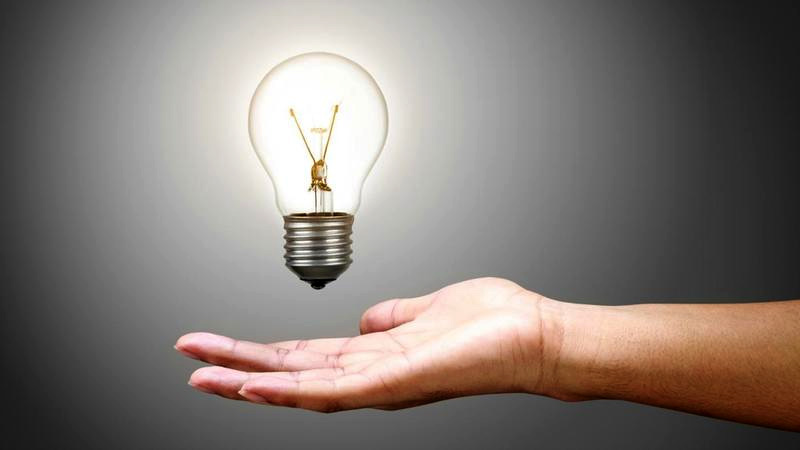 Every construction business is different and has unique functions and characteristics. Some small business owners may prefer construction equipment financing as the best option for them to fund the purchase of equipment. Others may lean towards a business line of credit or the flexibility of a term loan.
The best solution for your construction equipment financing will heavily depend on your research. Look into all your financing options before making any commitment. With the steep competition in the construction business, going into equipment financing blindly will have a detrimental impact on your business. However, if you get equipment financing right, your construction business can thrive in the coming years.