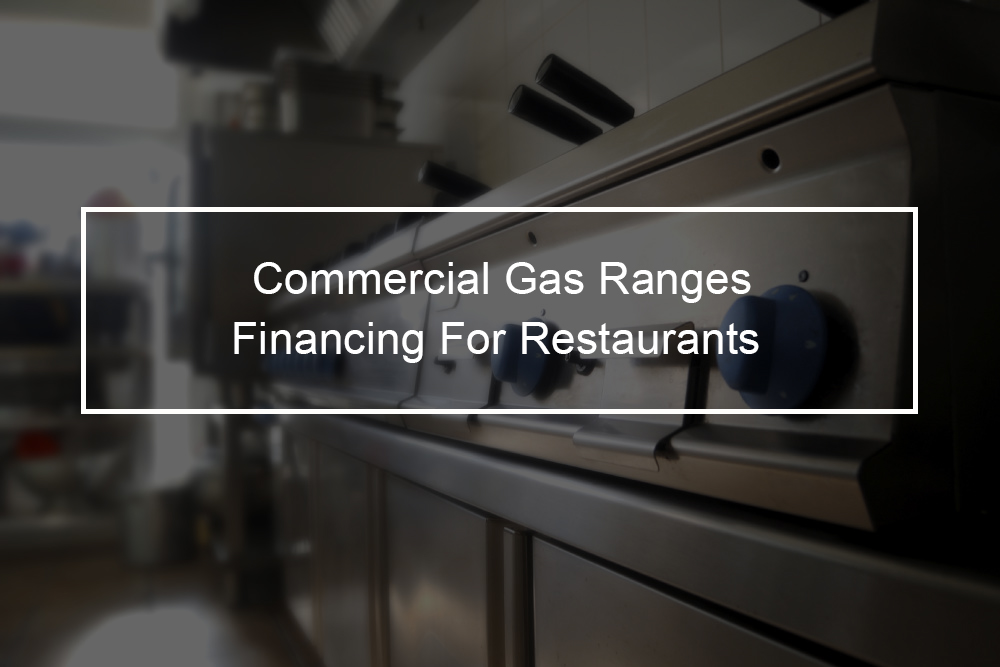 Leasing new or pre-owned restaurant equipment is an accessible option for many restaurants. If you need the Garland C0836-36A commercial gas range, you can reduce costs by leasing or financing instead of buying. Restaurants, cafes, family businesses can especially benefit from restaurant equipment loans. Many operations install restaurant equipment all at once, so appliances start to show wear around the same time as well. Financing a new commercial gas range can help you replace older equipment and provide for your restaurant operation. Top Financial Resources is a restaurant equipment finance leader with low monthly payments and multiple lease and loan options.
---
Garland C0836-36A commercial gas range overview
Garland C0836-36A is a cuisine series heavy duty range. It features a 36″ charbroiler, cast iron radiants, cabinet base, fixed cast iron grid assembly, 6″ backguard, and stainless steel front and sides. This unit sits on 6″ adjustable legs and CSA Flame, CSA Star, NSF certified.
Standard features of the Garland C0836-36A commercial gas range
100 percent safety oven pilot 

1-1/4″ NPT gas manifold 

40,000 BTU oven burner 

Automatic lighting 

Can be connected in a battery or individually 

Cast iron radiants 

chrome-plated back with four positions, one per oven 

Chrome steel adjustable legs 

Dual grease containers Stainless steel oven interior w/ removable porcelain bottom 

Fully insulated oven interior 

Individual burner controls every 152mm (6″)

NOTE: Gas ranges supplied with casters must be installed with an approved restraining device.

Oven thermostat control – 150° F- 500°F (66°-260°C) 

Reversible grates – one side with grease trough 

Stainless steel sides and front and back stub 

Three bar grate design 
Optional features of the Garland C0836-36A commercial gas range
3/4″ max. 250,000 BTU, Rear gas connection (right-hand side only) w/ front manifold capped and covered.

Additional oven rack 

Casters w/ polyurethane wheels – nonmarking 

Double or single deck high shelf or back riser 

Flanged feet set of four 

Gas flex hose w/ quick disconnect 3/4″, 1″, 1 1/4″ (You have to specify) 

Gas regulator: 3/4″- 1 1/4″ NPT (Specify) 

Gas shut-off valves – 3/4″, 1″, 1 1/4″ NPT (You have to specify) 

Modular unit w/ legs and shelf (suffix M) 

Modular unit w/o legs on Refrig. Base (change suffix M to PC) 

Porcelain oven interior instead of stainless steel interior – NC 

Range base convection oven (add RC) 

Stainless steel back 

Stainless steel door(s) for cabinet base models

Stainless steel legs (set of four) 

Swivel casters (four) w/ front locking 
---
What is Garland C0836-36A financing?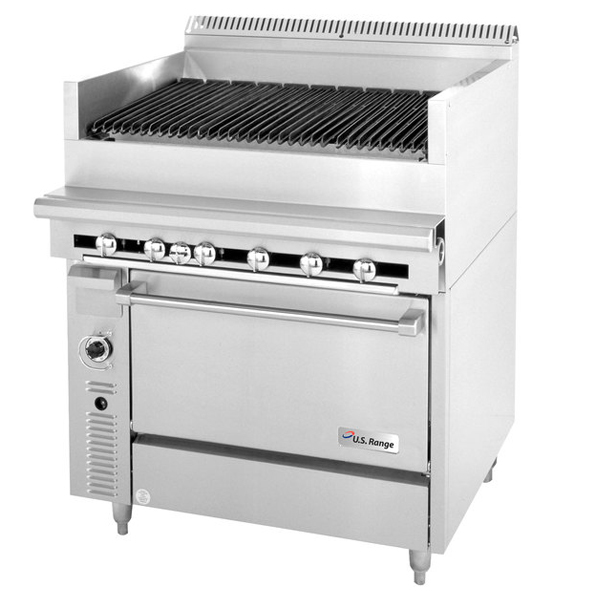 Commercial gas range loans are small business loans that provide restaurants with the financing they require to buy restaurant equipment. You can buy any commercial equipment for your business with restaurant equipment financing. Garland C0836-36A financing and leasing is a program under restaurant equipment financing that you can use to purchase or lease Garland C0836-36A. After a restaurant uses the proceeds of restaurant equipment financing to buy the equipment they need, that equipment will act as collateral for the very loan used to buy it.
Since the equipment is one of the most necessary yet the most costly part of a succeeding restaurant business, restaurant equipment loans can often be the difference between a restaurant's success and failure. Apart from deciding if or not to take on debt in the form of a commercial gas range financing, though, is the decision of where to get that restaurant equipment loan from. The lender you choose will determine the loan amount, repayment terms, and interest rates that come attached to your restaurant equipment financing.
Which lender finance Garland C0836-36A financing?
We do not mean to brag but, whether it is buying a new commercial range or investing in a used Garland C0836-36A for your restaurant, we are proud to offer the best restaurant equipment financing solutions to make your dreams a reality.
At Top Financial Resources, our strength is offering small and medium-sized businesses the equipment financing you need at better rates while also getting rid of the hassle often encountered with typical bank loans. Our clients benefit by only completing a simple application without the need for financial statements and tax returns and getting feedback immediately instead of waiting for weeks.
Top Financial Resources offers various equipment loans and lease agreements at fixed rates that will not go up with inflation. Top Financial Resources also offers a simple process to get started- use our fast and free "check your eligibility for restaurant equipment financing instantly" at our website. No hassles, no telemarketing, and no pressure. We have helped many businesses flourish by simply delivering the restaurant equipment financing and restaurant equipment leasing that restaurants like yours need.
---
10 Reasons to choose Top Financial Resources?
Restaurant equipment financing from Top Financial Resources can help you meet your business objectives. Here are just some of the reasons why financing Garland C0836-36A at Top Financial Resources could be a smart choice for your restaurant.
Rates: As a nationwide company, our rates and products are second to none. Experience and volume let us meet or beat any competitor's price. In most cases, our lease and finance products go far beyond what the competition offers.
Preserve working capital: Business equipment acquisition leasing or financing allows you to take possession of equipment faster while preserving working capital for other strategic purposes.
Leverage equity: With a secured loan at Top Financial Resources, you can make excessive use of the equity in your existing equipment or utilize newly-purchased equipment as collateral.
Improve cash flow: A revolving business line of credit allows you to improve your cash flow and restructure your debt in accordance with your future and current requirements. You can also boost cash flow by lowering your initial investment and monthly payments with specific lease structures.
Reduce risk: Several lease structures at Top Financial Resources help you divest obsolescence risk and offer flexibility to match equipment needs and business cycles.
Unbelievable flexibility and speed: With experienced loan specialists and underwriting, we have the ability to be very flexible with the approval process. Unlike banks and most commercial finance companies, we make our own financing decisions in the process- giving us the flexibility our competition does not have. Besides, most approvals are issued within a few hours and funding only a few days after approval. You will not be stuck in a long process waiting for the very thing you came to us for in the first place- financing.
Approvals: Most of our product lines offer approval without the need for tax returns and financial statements. This opens up working capital opportunities to those who cannot qualify with other lending sources.
Amazing customer service: Our team is knowledgeable in all business finance areas. Our loan specialists work to ensure they understand your business needs, provide a solution for you, and follow up to make sure that you are attaining success. Moreover, accessibility to your loan specialist is never a concern.
Support growth with flexible financing options: You can match financing terms with a useful life of appliances. You have the option to select either floating or fixed rates.
Save with possible tax benefits: You might be able to make excessive use of varied accounting and tax benefits with our programs.
---
What are the terms for commercial gas range financing?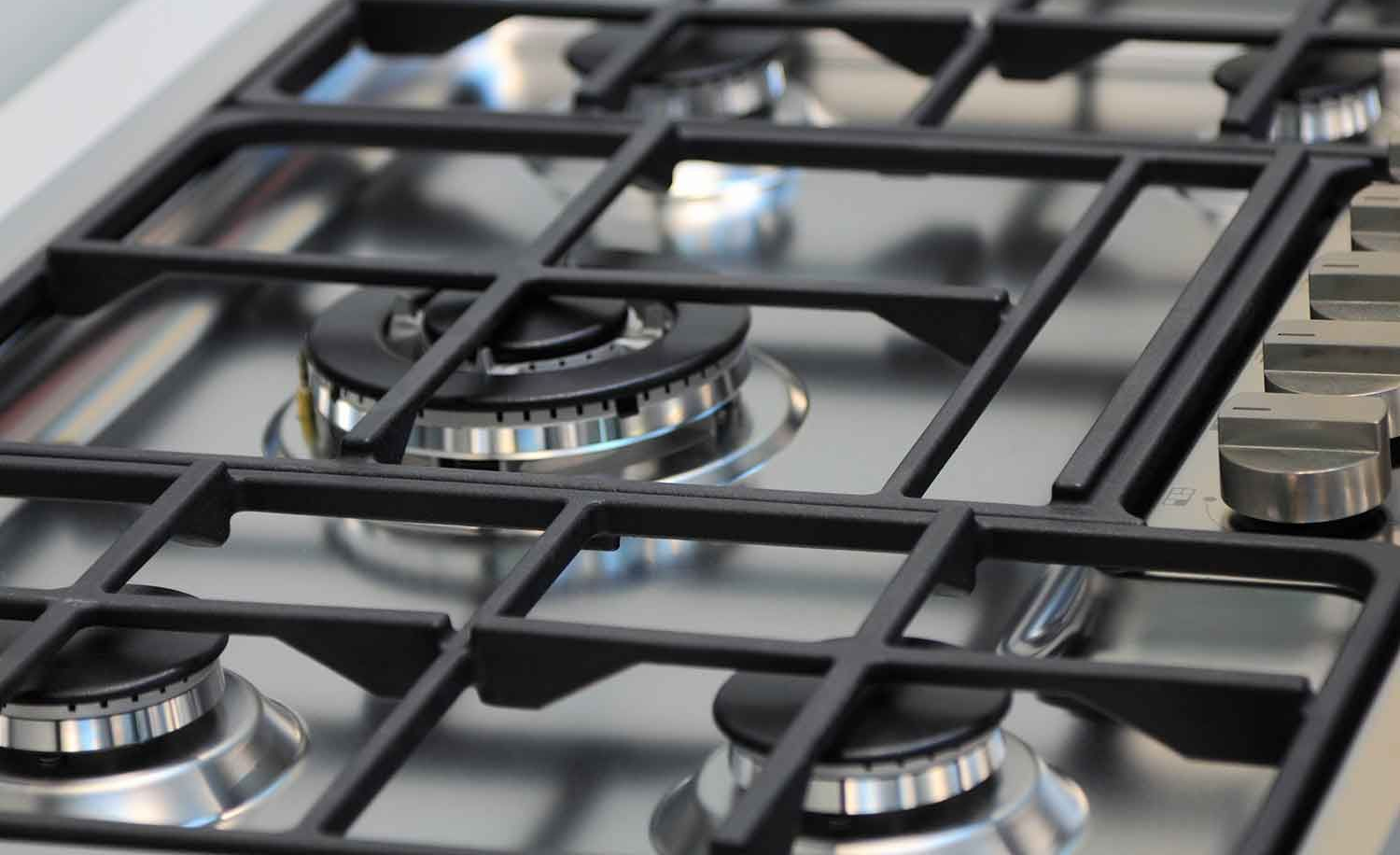 Term lengths for commercial gas range loans typically range from one to seven years- with some loans extending as long as ten years. Generally, however, the term you get will vary depending on the type of equipment you are buying, whether used or new, your equipment financing partner, and your business's qualifications.
Is used restaurant equipment financing an option?
Used restaurant equipment financing is absolutely an option. It might come as a surprise since used restaurant equipment collateral is probably riskier for the lender since it will not be worth as much if they have to liquidate it in the case of a default. Having said that, used commercial gas range loans are pretty popular. Almost any restaurant equipment financing and leasing company, bank, or government entity incorporates used restaurant equipment financing in their overall restaurant equipment financing product. At Top Financial Resources, we finance used commercial equipment if the appliance in question is in good shape.
Alternative lending options for your restaurant equipment financing needs
An alternative to restaurant equipment financing includes quick loans and practice financing. Quick loans are traditional fixed-rate loans up to $250,000 and can be utilized for general working capital, business equipment, or buying new and used vehicles. They provide a simplified application procedure and faster decisions. If your equipment needs are related to expansion or relocation, or start-up, our practice finance team can assist you in exploring specialty financing options.
What other Garland C0836 Cuisine Series Heavy Duty can you finance?
Top Financial Resources is a direct lender and can structure a lease or financing agreement fitting your restaurant equipment needs. Our various plans can allow you to acquire, upgrade, or replace any commercial gas range quickly and economically. We finance the best quality gas ranges in the market. When it comes to Garland C0836 Cuisine series heavy duty apart from Garland C0836-36A, we also finance :
Garland C836-436A Commercial Range

Garland C836-436ARC Commercial Range

Garland C836-36ARC Commercial Range

Garland C836-2-1 Commercial Range

Garland C0836-436A Commercial Range

Garland C836-2 Commercial Range
---
Garland C0836-36A financing: Bottom line
Restaurant equipment financing abounds in the small business financing industry. Since most restaurants need to invest in equipment and make most of their revenues, restaurant equipment financing is hugely popular. So, it is vital to really get to know your options while looking for commercial gas range financing so you can assure that you are securing the best financing possible. Fortunately, Top Financial Resources is a solid lender, and we are here to help you succeed. We can tailor programs for your specific needs. So, whether you are working with bad credit and you need to finance a used or new Garland C0836-36A give us a call at 1-(800)-260-5126. Our experts are here to help you.