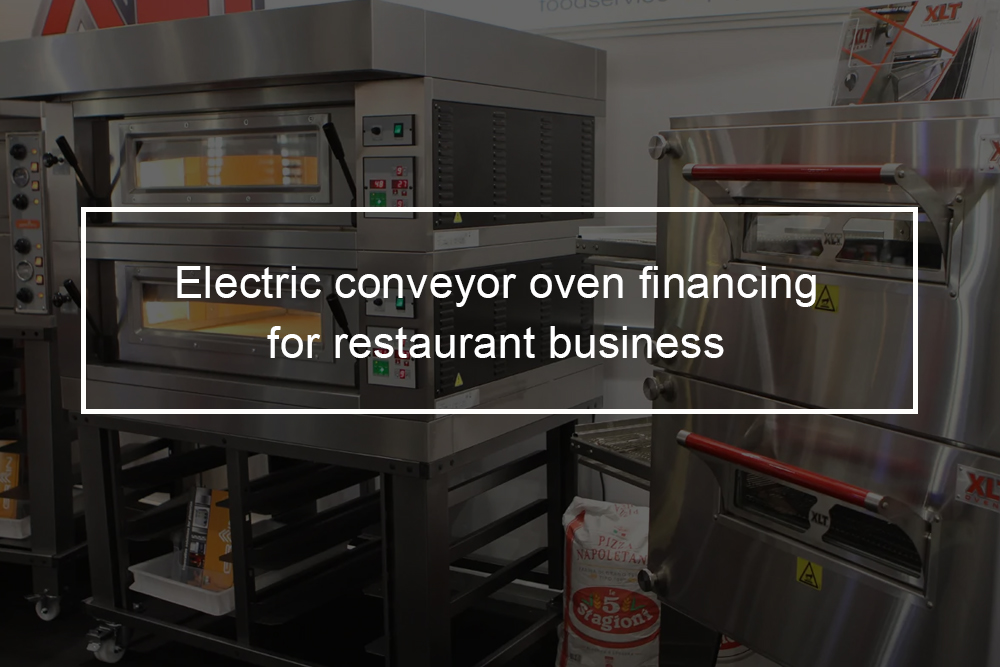 Are you considering acquiring a Lincoln Impinger 1180-FB3E electric conveyor oven? Have you considered how electric conveyor oven financing could help you improve your restaurant? Chances are, there are at least a few ways you could use these funds to grow your operations. Nonetheless, many restaurant owners are apprehensive about applying for equipment financing because they do not fully understand their options.
At Top Financial Resources, we understand that your restaurant's finances are important to you. That is why we want to provide you with as much information about restaurant equipment financing as possible. Keep reading to learn more about our Lincoln Impinger 1180-FB3E loan product and about this financing option in general.
---
Lincoln Impinger 1180-FB3E Electric Conveyor Oven Overview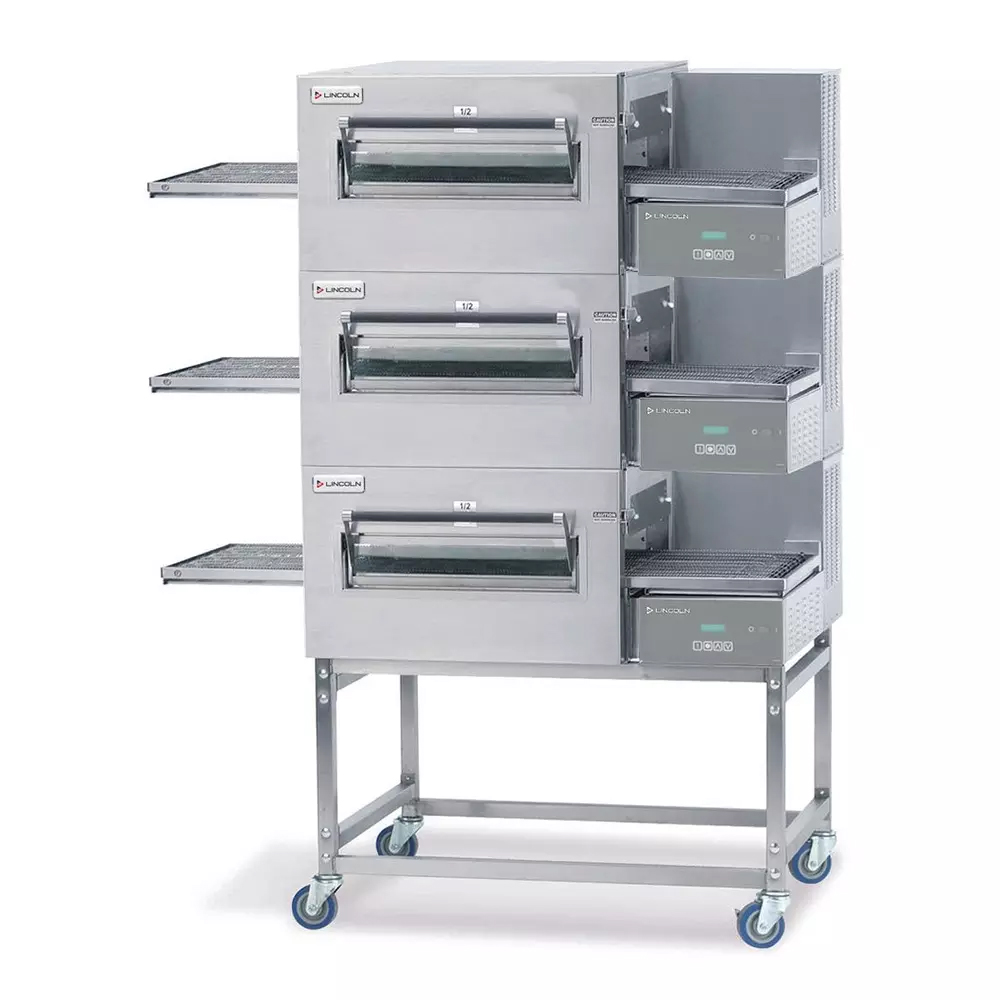 1180-FB3E is a Lincoln Impinger 11 express oven package. This electric unit features a triple stack, FastBlake finger setup, take-off shelves, and low-stand with casters. It also includes (three) complete ovens with glass access windows.
Standard features and benefits of the Lincoln Impinger 1180-FB3E electric conveyor oven
Faster Bake Times
Optional FastBake Technology Reduces Cook Time by up to an Additional 35-percent with No Food Quality Loss or Noise Increase

Improved Response to Customer
Easier Operation
Digital Controls with Single On/Off Switch

Fluorescent Display Indicating Thermostat, Temperature, Belt Speed, and Diagnostic Messages

Locked Setting to Prevent Unintended Changes

Microprocessor Controlled Bake Time/Conveyor Speed
Easier Cleaning
Front Load Conveyor

Removable Door
Unparalleled Support
Customer-specific Finger Setup for Menu Flexibility

Manitowoc Star Service Committed to Owner Satisfaction

Research and Applications Team Help Obtain Ideal Cooking Results
---
What are electric conveyor oven loans?
When you start a restaurant, you might require commercial ovens that will assist in getting your business off the ground. Conversely, extra equipment might be necessary as the product increases, or you could need to replace an outdated or broken electric conveyor oven. Usually, it can be challenging to afford costly equipment while maintaining your restaurant operations. As a result of this, many restaurants in need of commercial ovens utilize electric conveyor oven loans.
The advantage of electric conveyor oven loans is that you can use them to buy Lincoln Impinger 1180-FB3E immediately, but you are not required to pay the full cost upfront. Instead, you will spend less on monthly, smaller payments, or some other schedule for repayment, and low interest to the financing company. Restaurant equipment loans are an excellent option for restaurant owners interested in more affordable options to own equipment. This funding option also works well for restaurant business owners with less than stellar credit ratings. Generally, there is no security requirement either, since the electric conveyor oven acts as collateral and can be repossessed on default. Whereas banks and credit unions offer different kinds of commercial equipment loans, online lenders have extensive options available as well.
How to get Lincoln Impinger 1180-FB3E financing?
Step one: Complete our simple online application. Fill out our one-page application and submit the required documents. You will get approved within twenty-four hours. 
Step two: Receive funding quickly. Funds get deposited directly into your restaurant bank account in as little as 72 hours from credit approval.
Step three: Use our secure portal. Monitor all business transactions in real-time, utilizing our state-of-the-art proprietary software.
---
Why Top Financial Resources' electric conveyor oven financing loans stand out?
At Top Financial Resources, we want to see your restaurant succeed. That is why our electric conveyor oven financing product is flexible. Whether it is terms up to 15 months or early payoff discounts, we aim to make sure that your restaurant has the capital it requires. When applying for a loan for your restaurant, it should be a personal experience. And after you receive your loan, this attention to detail should continue. That is what we strive to do here at Top Financial Resources.
All through the financing process, you will get focused attention from our team. First, you will work with one of our knowledgeable funding specialists to answer any questions you have about the equipment financing process. After you receive your electric conveyor oven loan, our customer service team will be there to help you. They will provide you with the info about your loan repayment process and connect you with one of our renewal representatives when you are ready for more financing.
Moreover, getting an electric conveyor oven loan at Top Financial Resources is easier than ever. Many restaurant owners think that pursuing a business loan is too time-consuming. At Top Financial Resources, we realize that your time is precious, so we make our loan application and processing process short and simple. Also, you can find the right fit for your restaurant with us. We know that equipment financing loans are not one size fits all. With flexible qualifications, terms, and loan amounts, you will get a loan that is tailor-made for you.
Questions to ask yourself before applying for Lincoln Impinger 1180-FB3E financing
Do you have outstanding debt to pay off: It is vital to consider existing debt, whether from previous loans or business credit cards. If you are not going to utilize your funds for debt consolidation, it will be hard to repay a new debt while also paying off other business debts. So, if you still have significant debt to pay off, it is better to wait before you apply for equipment financing. Alternatively, you can consider applying for debt consolidation with us. You will probably feel more comfortable repaying a loan if you are not obligated to make their debt payments simultaneously.
Do you understand the loan application process: Before you submit your application, you should assess the financing company's qualifications. You can view our commercial electric conveyor oven funding requirements below. 
How to prepare your Lincoln Impinger 1180-FB3E loan application?
Before you submit your application, compile the required documents. We require your restaurant's three most recent bank statements and our one-page loan application to get started. Some alternative lenders might request annual revenues, a month-to-date bank statement, P&L, tax returns, and balance sheet based on other factors. After you are approved for credit, we will ask for your driver's license, proof of ownership of the restaurant, and avoid check. To speed up the funding process, we suggest that you prepare these documents ahead of time.
---
Restaurant Equipment Financing Requirements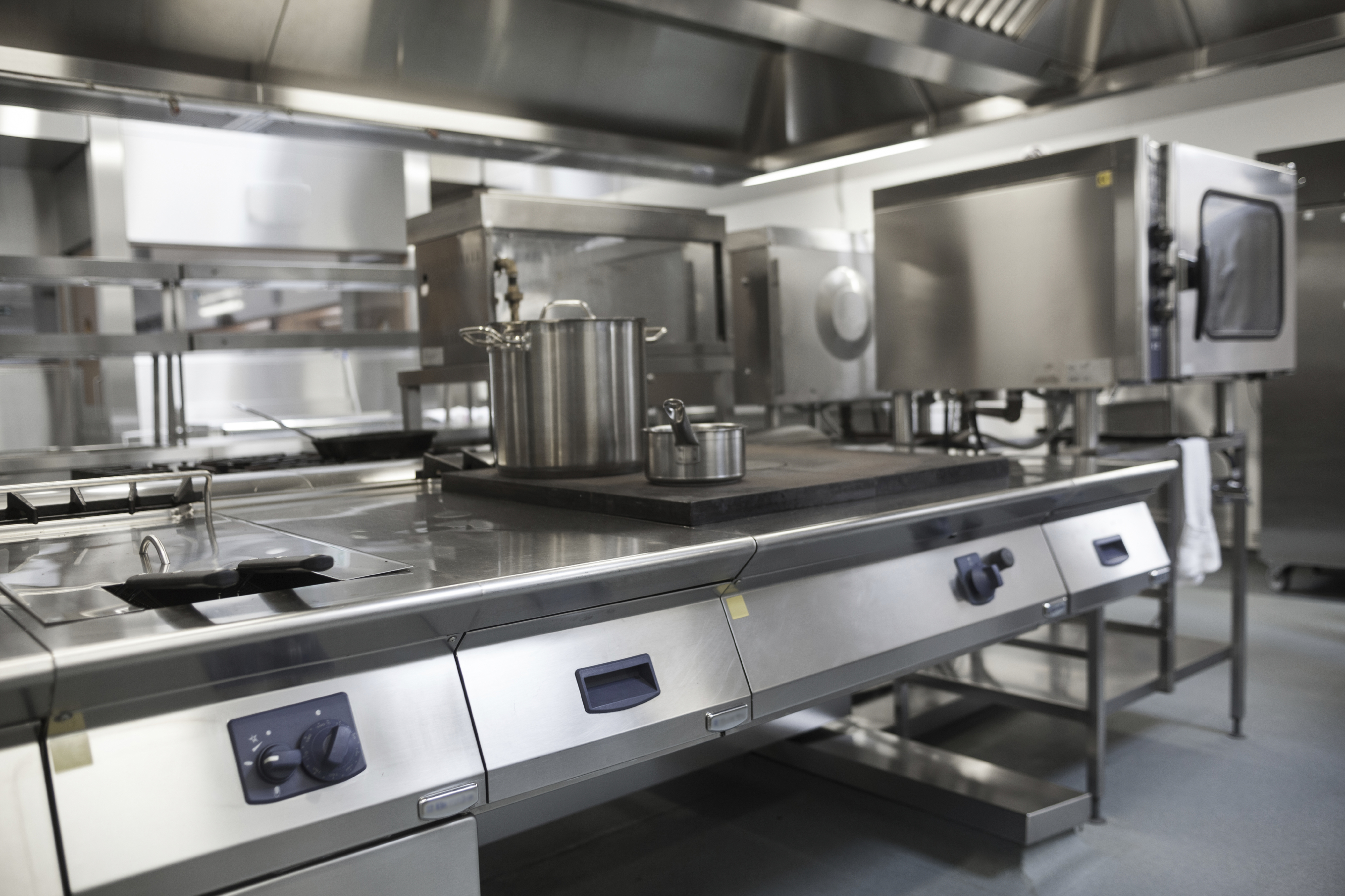 We want to make sure that our esteemed applicants fully understand why we have the qualifications that we do. For example, we require that restaurants be operational for at least 12 months before providing them with an equipment loan. This is to make sure you have gotten your restaurant off the ground, have a use for the capital, and can responsibly manage the payments. Restaurants generally qualify for our products if they make more than $50,000 annually. This prerequisite stands since we do not want to provide financing to a company if the repayment process will be too challenging for them to handle while meeting other responsibilities (like purchasing inventory and paying rent).
We can also work with your restaurant if you have open bankruptcies, or any dismissed bankruptcies within the past year, or a bad credit score as long as you have been in business at least six months and you generate more than $8 500 a month in gross sales. Also, if you are a startup, we will customize a financing program for you if you have a decent personal credit score. We strive to collaborate with restaurants that have an overall financial situation.
Why restaurant owners benefit from electric conveyor oven financing?
Receiving an equipment loan can be a game-changer for your restaurant! To date, we have provided many restaurants nationwide with financing. These restaurant business owners have shared with us how obtaining a loan positively impacted their operations. Below are just a few ways that financing an electric conveyor oven can help your restaurant thrive:
You will have money to buy the equipment you need: At Top Financial Resources, we do not restrict what equipment you should buy. Whether it is buying an old or new Lincoln Impinger 1180-FB3E or repairing a piece of old equipment, you can invest in your restaurant's future electric conveyor oven future needs however you would like.
You can improve your credit score: When you receive an equipment loan and repay it on schedule, this can improve your credit rating. Paying off loans and other bills on time is essential, so consider this if you are interested in improving your credit score.

It brings peace of mind. Having your commercial equipment funded means that your money is tied to equipment, and thus you can use it for emergencies or exciting plans. That means a lot when you are accountable for keeping your restaurant afloat!

There are growth opportunities: With additional financing, your restaurant can use available cash to pursue strategic opportunities like hiring staff, opening a new location, or offering more inventory.
No collateral is needed: Even though there is some variation, restaurant equipment leasing does not typically require collateral. In fact, we provide a fast and straightforward application process.
Financing similar products to Lincoln Impinger 1180-FB3E electric conveyor oven
There are so many electric conveyor ovens in the market today, and we can help you acquire most of them. Here are just a few electric conveyor ovens in the Lincoln Impinger 1180 series that Top Financial Resources can help you acquire:
Lincoln Impinger 1180-2V Lincoln Impinger Ventless II Express Oven Package

Lincoln Impinger 1180-3E Lincoln Impinger II Express Oven Package

Lincoln Impinger 1180-2E Lincoln Impinger II Express Oven Package

Lincoln Impinger1180-1E Lincoln Impinger II Express Oven Package