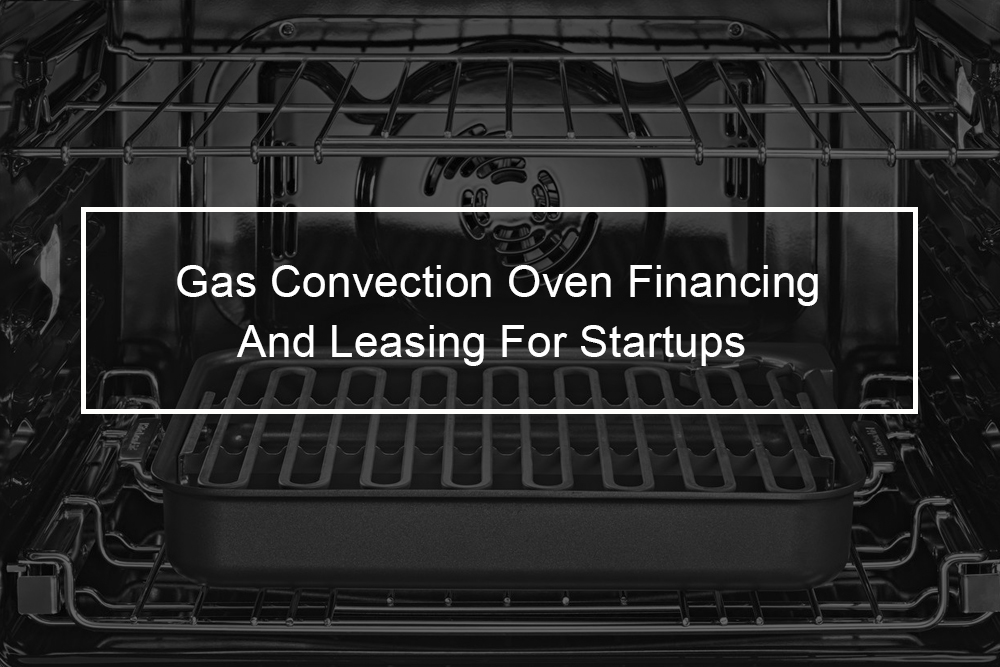 Buying restaurant equipment can be costly for a small business owner. Do not let the need for a new MCO-GD-10-S convection gas oven slow you down. Top Financial Resources financing programs help small restaurant owners get the equipment they need to meet customer demand and remain competitive. Unlike finance from credit unions and banking institutions, our lower credit qualifications mean not only a higher loan approval rate but approvals at a much faster pace. Keep reading to learn how to finance your restaurant commercial gas convection oven.
---
Description Of Garland MCO-GD-10-S 
MCO-GD-10-S is a master series convection gas oven. It has a single-deck, deep depth 43″, two-speed fan, master 200 solid-state controls with one-timer and electric ignition. It also comes with dependent 60/40 doors with windows, porcelain activity, stainless steel front, sides and tops, and 24″ cooking cavity height. Moreover, it features six chrome-plated oven racks, thirteen-position rack guides, 25-1 /2″ legs, and enerlogic technology.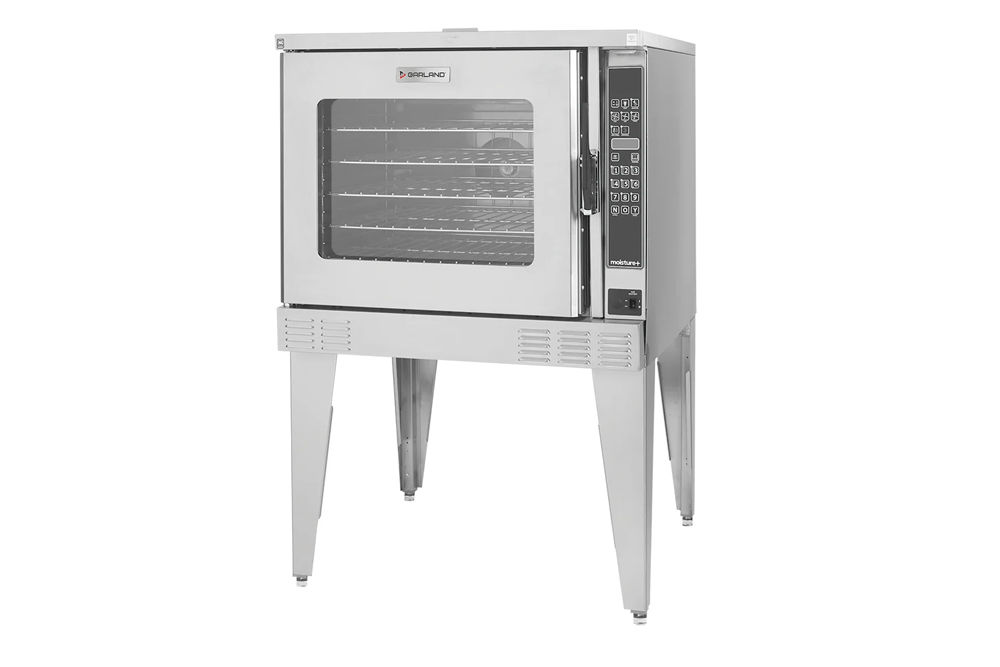 Standard Features Of Garland MCO-GD-10-S Gas Convection Oven
24″ cooking cavity height w/6 chrome-plated oven racks on 13-position rack guides 

Deep depth models accessible prefix MCO-GD 

Direct spark ignition that has 100 percent safety shutoff 

Double-deck models available, the suffix -20-S 

Five-year limited door warranty, excluding window (the USA and Canada only) 

Full Length, stainless steel positive door closure 

Interior lighting and 60/40 dependent door design with double pane thermal window in both doors 

Master 200 Solid State Control with electromechanical timer and 150° F (66°C) to 500°F (260°C) temperature range 

One year limited parts & labor warranty (the USA and Canada only) 

Patented "Safety Door System" 

Porcelain-enameled oven interior with coved corners 

Propane or natural gas 

Stainless steel front, top, sides, and legs 

Total of 60,000 BTU (17.6 kW) loading per oven cavity 

Two-speed fan control (high and low) w/3/4HP fan motor 

Two-year limited parts & 1-year labor warranty (the USA only) 

Two-year limited parts & labor warranty (USA Kindergarten to grade 12 schools only) 
Optional Features Of Garland MCO-GD-10-S Gas Convection Oven
240 or 208 volts, single-phase motor (please specify) 

3/4″ gas flex hose and quick disconnect 

50 cycle components 

80,000 BTU (23.4kW) burner package (natural gas) 

Additional oven racks 

Back enclosure (stainless steel) 

Direct connect vent 

Four Low profile casters, w/front brakes (double ovens only) 

Maximum security package available contact factory for details

Stainless steel open base with shelf and rack guides 

Stainless steel oven interior 

Stainless steel solid door or doors (specify) – No Charge 

Swivel casters, (Four) w/front brakes 
---
What Is Gas Convection Oven Financing?
Restaurant equipment financing is a kind of business financing specifically intended to be used for commercial equipment. The term equipment incorporates virtually any physical item a business utilizes in the course of its operations, so it can be used to buy Garland MCO-GD-10-S convection oven and other restaurant equipment and other highly-specialized tools.
How is Restaurant Equipment Financing Different From A Business Loan?
Equipment financing is, actually, a kind of business loan. Like the traditional business loans that you are used to seeing, Top Financial Resources equipment financing has monthly payments that include principal over a fixed term and interest. However, with equipment financing, the full appliance cost is paid directly to the seller upfront or vendor.
How Is Restaurant Convection Oven Financing Different From Leasing?
Whereas both restaurant equipment financing and equipment leasing can be used to obtain new equipment for your restaurant, they have some very distinct differences. The key difference between these two options is the ownership of equipment. When you use equipment financing, you are buying the equipment from a vendor, and you are, thus, the oven owner. However, with equipment leasing, you do not own the equipment outright. Instead, you are renting equipment through a leasing company for an agreed-upon period, with the option to buy at the end of your lease agreement.
---
Pros And Cons of Commercial Gas Convection Oven Financing
Many kinds of business loans require a borrower to have a valuable asset to be utilized as collateral to secure the loan. With restaurant equipment loans, the oven itself will serve as collateral in most cases; the borrower will not provide anything else. This can be a big benefit to small restaurants that might not be able to own the sorts of assets lenders generally look for to be used as collateral for loans.
Because equipment financing has built-in collateral, lenders can be flexible about approving applicants. Your business credit rating is less of a factor, and lenders are more inclined to approve younger restaurants that do not have the years of experience that lenders look for with regular business loans. Applying for restaurant equipment financing requires much less paperwork than applying for a regular loan, so the application and approval procedure are usually very fast.
Restaurant equipment financing generally covers a significant percentage of the total price of the equipment. This enables restaurant owners to get the equipment they require without having to face a huge up-front expense. In fact, many restaurant owners who could pay for their equipment upfront still opt to use equipment financing because it allows them to use that money to improve their business in other ways.
Terms for equipment financing are usually very flexible when compared to taking out a regular business loan. Restaurant equipment financing terms can last anywhere from a few months to over a decade, based on the equipment's expected useful life. Equipment financing is not ideal for all kinds of equipment; if the equipment you are interested in is something that will become out-dated or worn out by the time it is paid off, equipment leasing might be a better option because it would revent you from getting stuck with obsolete equipment in the end.
---
Do I Qualify For Garland MCO-GD-10-S Financing?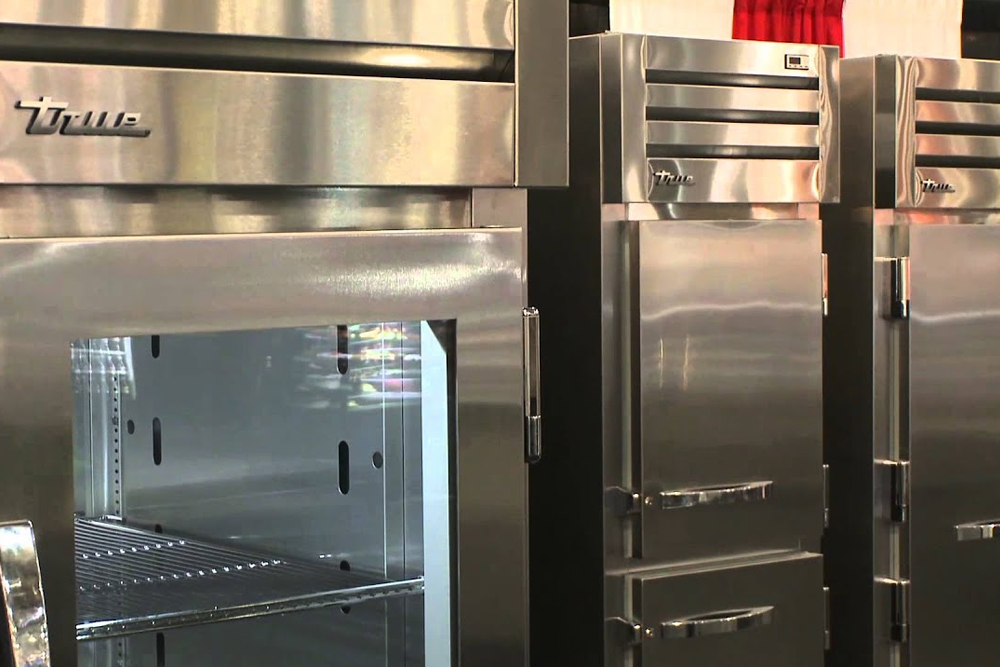 Qualifying for Top Financial Resources restaurant equipment financing is simpler than you think. Based on the cost of the equipment you are looking to finance, all you have to do is meet the time in business and FICO requirements (perfect credit rating is not needed).
---
How To Apply For Restaurant Gas Convection Oven Financing?
Generally, restaurant equipment financing is the only right method to fund your equipment if you need to invest in a piece (or many pieces) of equipment for your restaurant. If you do not need a piece of equipment to grow your restaurant, then you should look into other small business loan options that will not fundamentally depend on equipment purchases.
Before you dive into your lease or finance application for your restaurant convection oven, make sure that you have pinpointed a few lenders you want to proceed with. The more lenders you apply to, the more vulnerable your credit score will be too hard inquiries, so be strategic about which restaurant equipment financing companies you provide credit authorizations to in your application.
Before you apply, you will also want to know exactly what you are looking for. How much money do you require? What terms are you looking for? What type of equipment are you trying to buy? How much is that appliance worth?Answering all of these questions will play an essential role in your financing application. Next, take a look at what documents each of your selected equipment financing lenders will require from your restaurant. Mainly if you are looking to finance pieces of Garland MCO-GD-10-S of less than $100 000, this list of documents will be very short.
With this being said, it is always worthwhile to get your documentation beforehand to fasten your funding process. Unlike many other kinds of funding, equipment financing will usually require contact information for your equipment vendor and possibly even a formal equipment quote. Since these might take longer to get your hands on, make sure you plan ahead. Once you have gone through all of those preemptive steps, all that is justify to apply for the lease or finance. Since you already have all of your documentation together, you can access financing for your equipment in as little as twenty-four hours.
---
Bottom Line: Garland MCO-GD-10-S Financing and Leasing 
Having the right type of machinery or technology for a particular business activity can be a major factor in determining your company's success and failure. We understand this completely. With assistance from commercial equipment loan service from Top Financial Resources, you can access the needed capital, which is required to purchase such machinery. We offer the most secure way in which you can obtain the funds, which is necessary to provide the required equipment for your restaurant activities.
By using such a way of restaurant equipment financing, the convection oven which you buy using the funds loaned to you will act as collateral or security for the loan. This indicates that you can continue to access and use the equipment you bought with the loan amount until you systematically keep repaying the loan. Note that apart from the Garland MCO-GD-10-S gas convection oven, we finance other restaurant ranges.