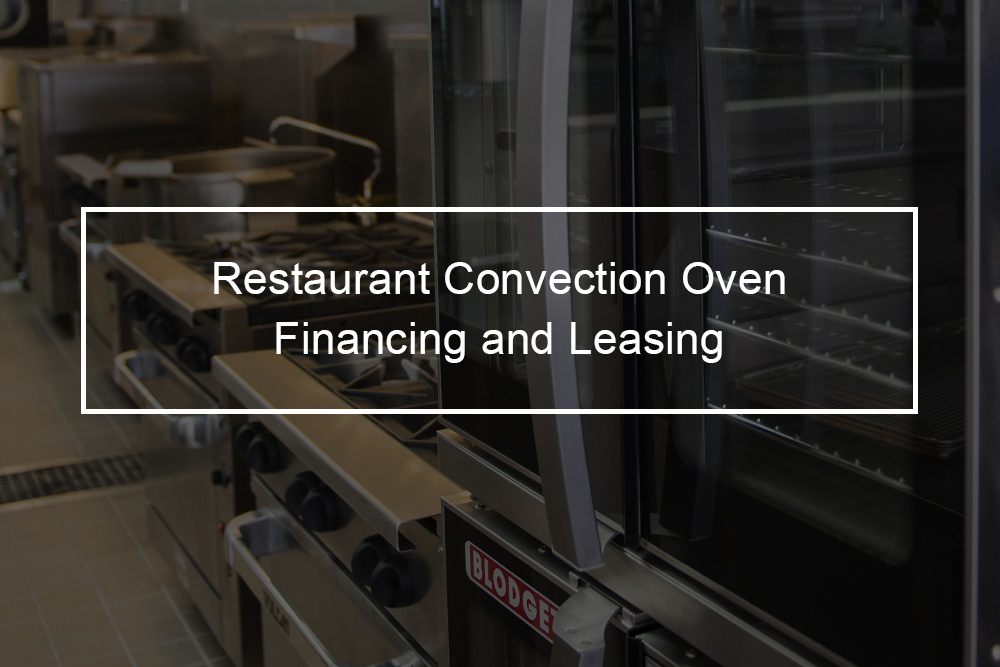 Restaurant owners looking for Garland MCO-GD-20-S Convection Oven may choose us for our competitive financing rates. However, in reality, anyone can offer low-rate equipment financing. No matter what state your restaurant is in, Top Financial Resources can provide customized solutions for your commercial oven. Whatever the markets, life's circumstances bring, weather, we will be here to help your restaurant succeed- for generations to come.
---
Description Of Garland MCO-GD-20-S 
Garland MCO-GD-20-S is a master series convection oven with double-deck, deep depth 43″, two-speed fan, and master 450 solid-state digital control with Cook' n' Hold. The gas also has other features such as electric ignition, dependent 60/40 doors with windows, stainless steel front, porcelain cavity, Enerlogic Technology, and 24″ cooking cavity height, with (6) chrome plated oven racks on thirteen-position rack guides.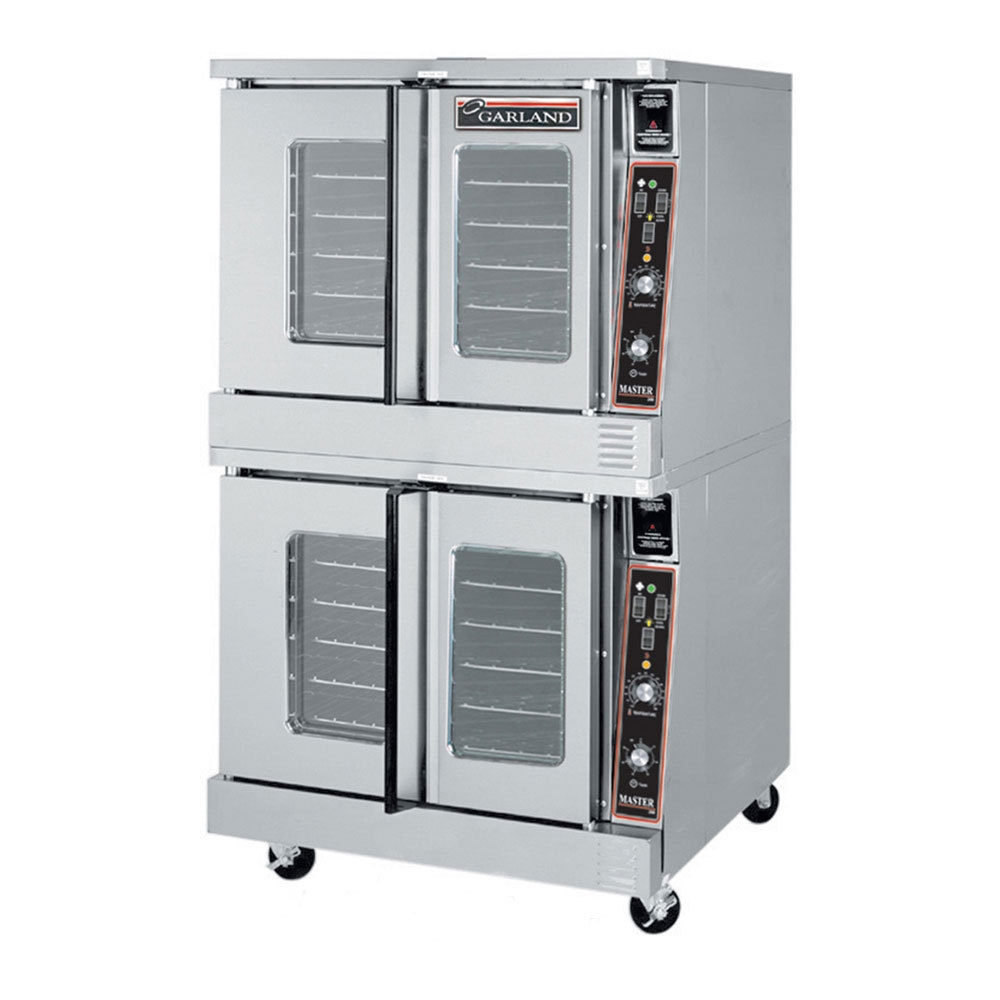 Standard Features Of Garland MCO-GD-20-S Convection Oven
One year limited parts and one-year labor warranty (CANADA only) 

Two-year limited parts and one-year labor warranty (the USA only) 

Two-year limited parts and labor warranty (USA Kindergarten to Grade 12 schools only) 

24″ cooking cavity height w/6 chrome-plated oven racks on 13-position rack guides 

Two-speed fan control (high & low) w/3/4HP fan motor 

Five-year limited door warranty, excluding window (USA & Canada only) 

60/40 dependent door design that has double pane thermal window 

Auto Setback and Auto Cool Down 

Deep depth models available prefix MCO-GD

Double-deck models available, suffix -20 

Electronic spark ignition, incorporating an automatic pilot system with 100 percent safety shut off 

Full Length, stainless steel positive door closure 

Master 450 Solid State Digital control with Cook' n' Hold and 150°F (66°C) to 500°F (260°C) temperature range. 100-hour timer

Natural or propane gas 

Patented "Safety Door System" 

Porcelain-enameled oven interior with coved corners 

Stainless steel front, sides, top, and legs 

Total of 60,000 BTU loading per oven cavity 
Optional Features Of Garland MCO-GD-20-S Convection Oven 
208 or 240 volts, single-phase motor (please specify) 

3/4″ gas flex hose & quick disconnect 

Four Low profile casters, w/front brakes (double ovens only) 

50 cycle components 

80,000 BTU burner package (natural gas) 

Back enclosure (stainless steel) 

Direct connect vent 

Extra oven racks 

Master 455 -Digital control with Cook' n' Hold and Core Probe 

Maximum security package accessible contact factory for details

Stainless steel open base with rack shelf and guides

Stainless steel oven interior 

Stainless steel solid door or doors (specify) – No Charge 

Swivel casters, (4) w/front brakes 
Specifications of Garland MCO-GD-20-S Convection Oven
Garland Master Full-Size Standard Depth, Deep Depth or prefix MCO-GS, prefix MCO-GD, gas convection oven. Electronic spark ignition, 60,000 BTU (17.6 kW)/cavity, 3/4 HP fan motor with two-speed fan control. Has natural or propane gas. Auto-Set back and Auto Cool Down features. Master 450 digital control. Porcelain-enameled oven interior with coved corners, Six oven racks, and thirteen-position rack guides. All model interiors are 29″ W by 24″ H; depth is 24″ for standard depth and 28″ for deep depth. Stainless steel front, sides, legs, and top. Models with suffix -20 are double-deck units. Specify voltage if other than 115 volts, 60 Hz, 1 phase.
---
How Does A Restaurant Convection Oven Loan Work?

Whether it is for improvements, upgrades, or to replace various pieces of the convection oven to keep your restaurant running smoothly, a restaurant equipment loan can provide working capital that can make the difference between struggling and succeeding. Access to funds will provide you the security of being prepared for your oven purchase or update when you need it most. A credit line also offers restaurants the flexibility and peace of mind to fund unexpected expenses that arise, with access to financing on an ongoing basis. A line of credit empowers a business owner to face any financial situation.
How Can I Use A Restaurant Convection Oven Loan?
Instead of spending money from the revenues to pay for high-ticket ovens, restaurant equipment financing loans can be used to cover the costs linked with running your restaurant. Generally, equipment loans are diverse and can cover all your equipment needs. Extra ways you can use the restaurant equipment loan include:
Purchasing new equipment

Repairing equipment that has been damaged

Replacing existing equipment
Benefits Of Financing Garland MCO-GD-20-S Oven
Easy financing options and fast approval: Applying through an online lender generally has a quicker application process than traditional bank and credit union lending. A faster application process and approval as it is less risk for the lender since the equipment has the security built right in.
Increased revenue and net value: Preserves your cash assets and increases revenue and net value.
Preserves working capital and cash flow: Generally, with a low or even no-down-payment, you can use your working capital for other needs.
Flexible payment options: Many restaurant equipment financing options provide monthly payments, bi-annual, quarterly, and annual repayment terms- work with your lender to determine what is best for your restaurant needs.
Tax benefits: Operating expenses can generally be used as a tax deduction. Monthly payments for restaurant equipment loans might qualify as a tax deduction.
Long-term business investment: Buying a convection oven with a loan instead of leasing helps you invest into your business long-term since you own the equipment.
Can I Use Section 179 Tax Deduction With Restaurant Convection Oven?
The section 179 of the tax code enables small businesses to deduct the full amount of the purchase cost ( up to certain limits) of general business equipment. This deduction allows you to lower the amount that you pay for restaurant equipment substantially. You can see extra benefits when your new equipment is financed or leased using section 179 qualified financing.
To qualify for this tax deduction, you must have financed, bought, or leased your appliance and have it put into service during the year in which you intend to take the deduction. Always consult your tax advisor about any tax advantages that might be available with restaurant equipment financing and leasing since the tax code might change every year ( or even mid-year without notice.
Types Of Restaurant Equipment Financing 
There are various kinds of loans that can be used to cover convection oven purchases, including microloans, invoice financing, and merchant cash advances. If you are a small restaurant owner, another option you might want to consider is an SBA loan. Funds from 7(a) loans, which are secured by the SBA, can be utilized for a wide variety of business expenses, including buying restaurant equipment. Businesses looking to make larger investments or buy particularly costly pieces of equipment might be interested in another kind of SBA loan known as the CDC/504 loan.
---
The Difference Between Restaurant Convection Oven Financing And Leasing 
The term restaurant equipment financing and restaurant equipment leasing are sometimes used interchangeably; however, be aware they are not precisely the same things. With equipment financing, you own the equipment at the end of the term, but with restaurant equipment leasing, you make monthly payments to be able to utilize the appliance for a set amount of time. This makes leasing a more cost-effective choice for the equipment you only have a temporary need for or would become out-dated by the time it is paid off. Equipment financing is better suited for an appliance that is vital to your long-term restaurant operations.
How Can I Get a Restaurant Convection Oven Loan?
When you are trying to get a loan through financing companies, a credit union, or bank, you might find the time it takes to apply for the loan, the loan application process, and the wait for credit approval challenging while you are trying to meet your short term needs. Most small business owners require working capital on the spot to buy, update, or repair equipment.One way to speed up the procedure is to consider applying for a restaurant equipment financing loan with an online lender such as Top Financial Resources. Top Financial Resources looks at real-time business data to offer you with credit approval for your equipment lease or loan on the spot. This indicates you can have additional working capital and financing you need faster, so you can buy or replace the convection oven or any other restaurant equipment you need.
---
Top 3 Reasons To Choose Top Financial Resources
As the equipment loan, we do not need your autobiography: Our app-only program is simple and requires minimal information- indicating no residential history, no debt-equity ratios, and business plans. We are financing your restaurant equipment, not your personal life.
No collateral: Requirement does not require cross collateral. The convection oven you are looking to buy is the only collateral required for approval. So, be assured that you can keep your car, house, truck, or any other asset for yourself.
No financial mirrors and smoke: With Top Financial Resources, what you see is what you get. There are no hidden fees. Our fixed-term rates indicate you will see no rate adjustments (even if prime lending rates rise), and you don't have to re-qualify for funding on an annual basis.