5 Smart Ways To Improve Supply Chain Effectiveness
The supply chain is a vital part of your inventory management and overall business strategy. An efficient supply chain helps your company save money and improve customer satisfaction by reducing wait times for in-demand products. In other words, it gives you a real competitive advantage against other businesses in your industry.
Conversely, an ineffective supply chain can be a huge drain on your business resources, so it is essential to strategically plan so your supply chain is as cost-effective and lean as possible. In this blog are some management tips to help you maximize performance from your logistics providers, suppliers, and in-house team.
---
What is supply chain efficiency?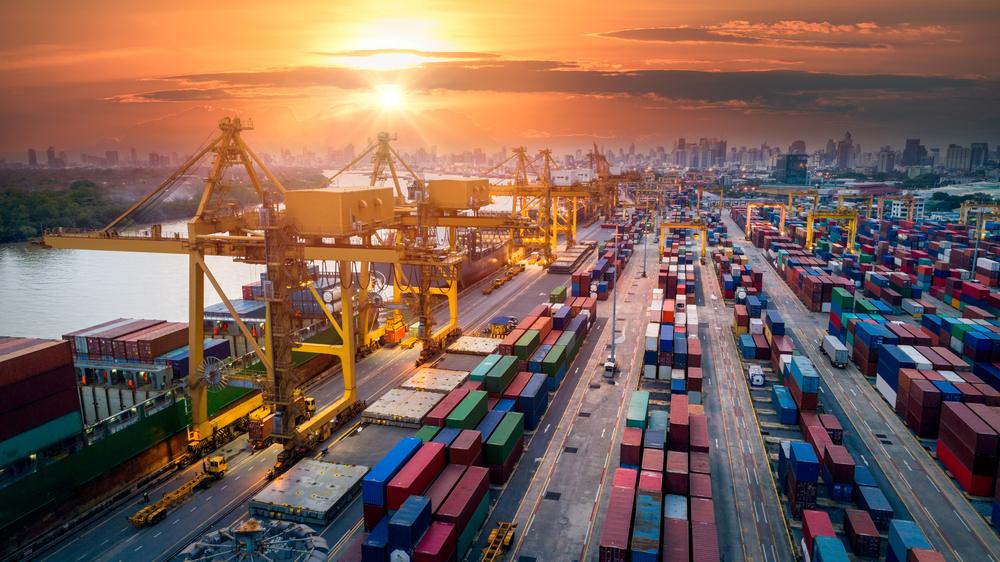 Generally, sustainability is a philosophy, not an endpoint. Companies should always try to become more efficient and less wasteful rather than assuming they are already as sustainable as they need or want to be. There is always more progress to make, and there are actual consequences for coasting on existing accomplishments.
To understand why to look at the supply chain efficiency. Any business invested in the global economy depends on its supply chain to be the foundation of the company. Everything is established on top of it, including the business's environmental footprint. How you manage the transportation and transformation of assets in that supply chain ultimately determines the value you create for the world. And if your blueprint is not streamlined, your flow of value has quality improvement, continuity, and consistency.
How to measure supply chain performance?
A manufacturer who wants to measure supply chain performance has access to several metrics which give numerous views of the supply value chain. It is essential to prioritize which supply chain metrics are significant and how they will be used. Most of the time, manufacturers use supply chain performance metrics that might be simple to measure but might not give a real indication of how the supply chain is performing. Also, many businesses employ metrics that they require their logistics department to adhere to; however, they do not realize that these might negatively affect a few aspects of the supply chain.
3 key types of supply chain effectiveness metrics
Cost: This metric shows how efficient sections of the manufacturing set up areas businesses need to make a profit, and by concentrating on supply chain cost metrics, they can identify where in the business the adjustments can be made. Inventory carrying costs is one such main performance metric that depicts how much it costs them to carry products in the warehouse. Typically, manufacturers are always trying to recognize where they can make changes to increase cash flow and make the company more profitable.
Time: When manufacturers look at choosing supply chain performance metrics, they often will consider those metrics that relate to time since they are easily calculated, understood, and reveal accurate operational effectiveness. So they might look at metrics that depict the level of on-time deliveries, time to process purchase orders, on-time receipts, and time to fulfill an order.
Quality: Quality is another relevant metric as customer satisfaction is vital in ensuring efficiency in the long haul. Quality metrics assist in assuring customer satisfaction, and improvements in the quality of the service or product can significantly boost customer satisfaction.
Supply chain effectiveness vs. efficiency
A well-functioning supply chain is effective and efficient. Efficiency is all about the extent to which a process utilizes resources in the best way possible to ensure smooth, fast-running systems. However, effectiveness is the level to which a particular process gives the desired results anticipated from it. An efficient supply chain is one that can make the most optimum utilization of its resources, including human, financial, physical, or technological. This leads to reducing operational costs for materials and packaging and lowers time wastage.
An effective supply chain is one that exceeds or meets the real demands placed on it by its key stakeholders, and this can include partners, customers, vendors, and suppliers.Each of these has its own benefits. An efficient supply chain can often lead to moving processes very fast and delivering the final product to clients in excellent time; however, the quality of the product might not meet their expectations.
Thus, the supply chain is efficient since the turnaround time for delivery is fast but might be ineffective since the product delivered might not meet your client's demands.Likewise, the supply chain can be effective when it provides the optimum quality of the service or product that adequately meets the customers' demands. Nonetheless, it might be inefficient if that service or product was not delivered on time.
Evaluate supply chains in real-time
Everybody wins when supply chain efficiency gets more sustainable, but doing so will require conscientious effort. Assessing them annually or even quarterly is not enough. Generally, supply chain efficiency metrics must be evaluated in real-time since that is also the speed of waste: redundancy, scarp, emissions, and the like. You need to understand these issues when they happen, not months later, making access to real-time information from up and down the supply chain. Not surprisingly, most businesses are missing this information. However, this does not mean that improvements are impossible.
---
5 Tips To Increase Supply Chain Performance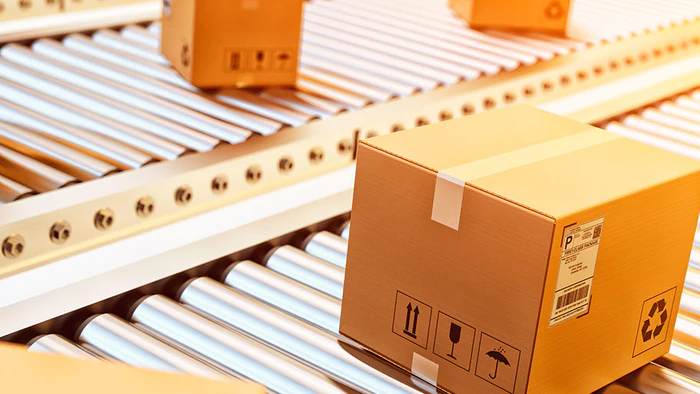 Here are handy tips to help you improve your supply chain effectiveness and efficiency, no matter what your focus or industry you might be:
#1 Assess your suppliers
The supply chain process starts with your suppliers, so the first step to increasing your supply chain effectiveness should evaluate your supplier relationships.
Reliability: Suppliers must be reliable. If your supplier regularly ships orders late, shorts you on your purchase orders, or in any other way fails to keep promises, it is going to impact your supply chain negatively. As such, a quick way to improve your supply chain would be to cut ties with such a supplier who has proven to be a liability. You can try checking out supplier listings on sites such as Alibaba to find an alternative manufacturer who can meet your needs.
Communication: A supplier business owner relationship without good communication is doomed to failure. To begin analyzing the effectiveness of your communication with your suppliers. As yourself: Do they answer your emails promptly? Are you able to easily understand each other? Or do you waste valuable time explaining the same thing repeatedly? Remember that good suppliers are responsive. Generally, the last thing a good supplier wants is to end up taking a loss on unsellable items just because your vendor did not respond promptly to a pivotal design change.
Speed: If you want to improve your supply chain, you should consider how fast your suppliers can finish your orders. If a supplier takes weeks to finish production on your order, you have to reorder products earlier to avoid stockouts- which is more risk if your demand planning winds up being off. To boost supply chain efficiency, consider how fast your suppliers are able to ship your orders after they are completed. If you are running a lean supply chain where you are ordering only small quantities at a time, it might not be efficient to operate a global supply chain with a supplier halfway across the world. Generally, a closer local vendor might be a better choice simply because you do not have to worry about long lead periods if your demand planning is off.
---
#2 Utilize demand planning
If you are not already utilizing historical demand data to predict customer demand for your products, adopting demand planning could maximize your supply chain efficiency. For instance, if you know that your white, red, and blue sunglasses sell best in November, July and June, work with your supply chain partners to make sure you will have sufficient supply to meet demand.
Good supply chain management also entails planning around your suppliers and other elements, like the location. For instance, if you are working with a Chinese vendor, you might have to plan your purchase order timing to accommodate the two-week holiday season around the Chinese New Year. This makes sure you get your products in time and helps you cut supply chain costs (since you do not have to pay extra storage fees while your items sit on a dock across the ocean).
---
#3 Examine your supply chain strategy
Successful supply chains are cost-effective, lean, and dependable. So if you want to make certain your supply chain costs remain low while your process remains reliable, reassess your supply chain strategy goals to make sure you're using the best possible strategy for your business. Here is a table of some questions to consider:
Supply Chain Strategy Goals
How To Achieve The Supply Chain Management And Strategy Goals

Is my supply chain strategy suitable for my business type? 

Ensure your strategy suits your business model

For instance, online-only companies might want to consider a drop shipping strategy for their supply chain

B2B businesses might see supply chain improvements by converting to a wholesale model

Is my business using the best use of the third-party logistics (3PL) providers accessible to me?

Assess your options and ensure you are not missing out on any deals.

If the supplier prefers to utilize a particular 3PL provider, but that provider is more costly, work with your supplier to see if they would be inclined to ship their goods utilizing a different logistics provider.

Is my business supply chain strategy resilient?

If 2020's Corona virus pandemic proved anything, it is how disastrous supply chain disruption can be to a growing company.

Think about maximizing your supply chain resilience by partnering with logistics companies and backup vendors that can take over your shipping or supplier needs if required.

That way, you are protected if unpredictable events disrupt your supply chain model.
---
#4 Observe your system
Just because a strategy works well today does not mean it will work well tomorrow. Smart supply chain professionals understand this and keep tabs on key compounds of their supply chain to recognize weak points. Generally, inventory management services that incorporate both logistics and supplier management platforms are a good way to identify problem areas quickly in your supply chain efficiency. However, you can also look for problem areas and adopt fixes manually.
At least once in a quarter, take a look at your present supply chain performance. Try to recognize any emerging patterns. Has your company been experiencing an uptick in unfulfilled orders, late shipment, products, or even inconsistent quality? If so, try to recognize the source of those problems in your system- whether it is a 3PL provider, a supplier, or improper warehouse handling.
After you recognize where your issues are coming from, you can determine the best course of action to see supply chain improvement. That might indicate changing to a different vendor, trying out a new shipping service, or adopting better training for warehouse employees.
---
#5 Get rid of data silos
Generally, a data silo is a situation in which just one group or user has access to information required across many groups and users. And data silos are not good news for any firm trying to run a lean supply chain. If your procurement agent, demand planner, and supply chain manager do not have access to the same information, it can cause costly slip-ups (such as double ordering).
Applying a supply chain management platform or an inventory management platform can offer more significant supply chain visibility across your whole business. If you want to, you can even open up your entire supply chain, including 3PL providers. This heightened helps reduce mistakes and smooth out many kinks in your supply chain operation- which ultimately indicates more cost savings for your business.
Final thoughts on how supply chain effectiveness can be improved
If you are presently unsatisfied with your supply chain performance, there is hope. Concentrating on finding reliable logistics providers and suppliers, building applied chain sustainability, and facilitating data flow across your business can go a long way toward reducing costs and boosting customer satisfaction. Just remember that it is a process, and continuous improvement is the ultimate aim.