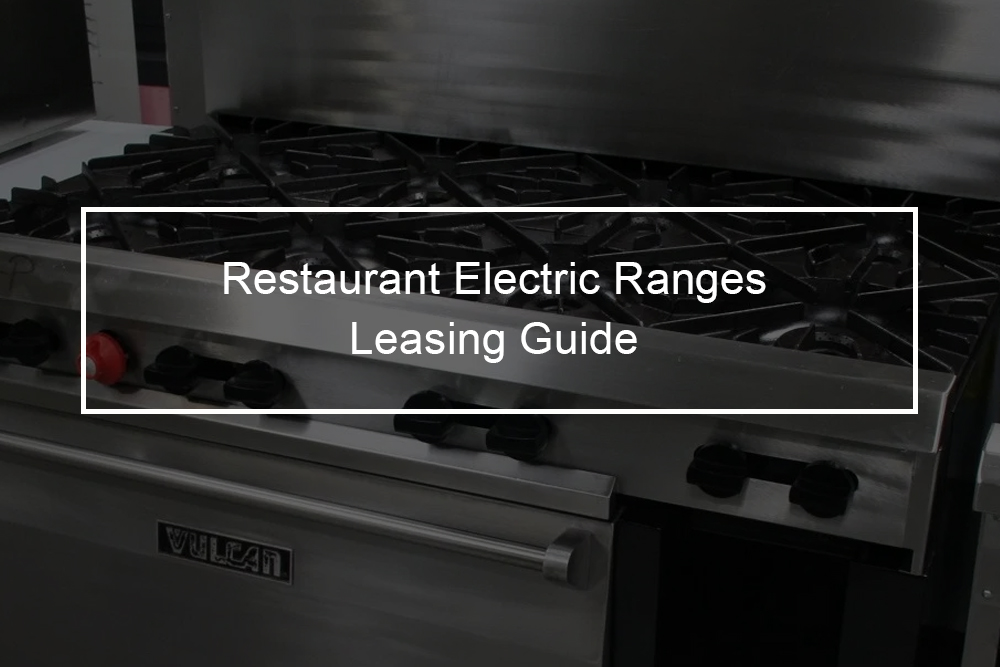 There are a couple of ways to obtain the Vulcan EV36S-4FP12G80 restaurant electric range financing and leasing. The most vital tool today you have available might be the internet. Searching for many equipment leasing and financing companies allows you to look around and get the best deal definitely, and in today's atmosphere, it will make a big difference.
The first factor you need to search for is really a company that offers financing and leasing for the restaurant industry, such as Top Financial Resources. Most companies in the last couple of years have moved from certain industries citing that they are high-risk. It is advisable to call lenders before you complete any paperwork to make sure they are inside your industry. Next, prepare the required documents. All lenders will have their own standards. Keep reading as we explain the Vulcan EV36S-4FP12G480 leasing fundamentals.
---
Vulcan EV36S-4FP12G480 restaurant electric range overview
The EV36S-4FP12G480 restaurant electric range unit features a standard oven base for your low volume warming and baking needs. The unit has a 5 kW output with an adjustable temperature range of 200 ° F-500° F and cool touch control knobs that let you operate the unit more safely and precisely. Inside, this range has top browning control and a single oven rack with three-position options. The range top of this model features four french plates with infinite heat control switches and a 12″ thermostatic griddle.
Vulcan EV36S-4FP12G480 restaurant electric range features
12″ Griddle; Thermostatically Controlled

2 kW for every Plate with Infinite Control

480V, 60 Hz, 3 Phase

Field convertible to single phase

Four French Plates

Fully MIG Welded Aluminized Steel Frame

One Oven Rack Included

Oven fits 18″ x 26″ sheet pans

Standard Oversized Oven

The thermostat adjusts from 200°F to 500°F

Three Rack Positions
Vulcan EV36S-4FP12G480 restaurant electric range benefits
5 kW oven with top browning control

18″ x 26″ sheet pans that fit front to back and side to side 

Cool to the touch control knobs

Four 9-1/2″ round, 2 KW French plates that have infinite heat control switches
Overall dimensions of Vulcan EV36S-4FP12G480 
Front to Back: 34″

Height: 58″

justify to Right: 36″
Oven interior dimensions
Height: 14″

justify to Right: 26-1/2″

Front to Back: 26-3/8″
---
What is Vulcan EV36S-4FP12G480 leasing?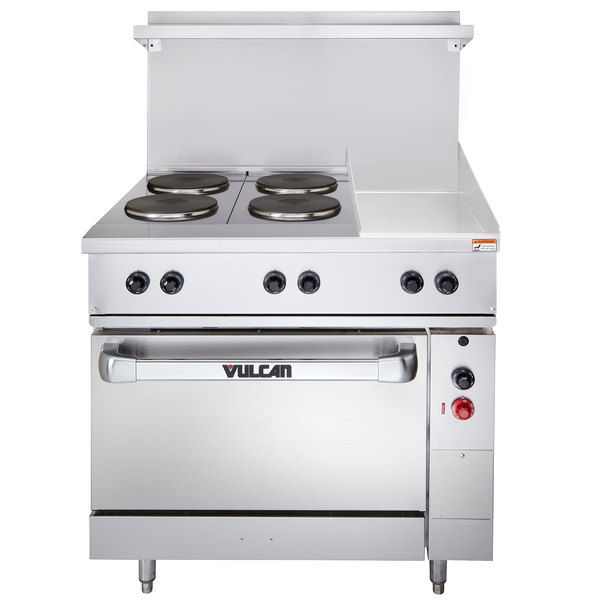 Buying and maintaining a restaurant electric range is expensive, and as soon as you invest in one piece of electric range, it is only a matter of time before a new version comes out, making yours obsolete or inferior. As a result of the high costs involved in owning and operating commercial electric range, many small restaurant owners opt to lease instead of own. Vulcan EV36S-4FP12G480 Leasing is obtaining the use of Vulcan EV36S-4FP12G480 on a rental basis. This helps you avoid the need to invest capital in equipment. The restaurant gas range ownership rests in the hands of the lender or restaurant equipment leasing company, while the restaurant has the actual use of it. 
Following the Equipment Leasing Association of America, approximately 80-percent of United States businesses lease some or all of their appliances, and there are thousands of equipment-leasing companies nationwide catering to that demand. Leasing commercial electric range offers advantages that owning does not, including lower monthly payments, which are generally spread out over the course of months or years instead of delivered in a lump sum. Many restaurant equipment leases also include service agreements or service add-ons, which provide peace of mind for business users.
Ideal candidates for restaurant electric ranges leasing
Leasing restaurant equipment is available to any restaurant that requires equipment. With the wide variety of equipment lenders, many have a unique appetite for equipment preferences, varied credits, and industry niches. For instance, Top Financial Resources has multiple leasing divisions. One of our specialized divisions exclusively handles restaurant equipment. Other equipment lenders might only specialize in financing established restaurants.
Whatever the case, you should be assured you can obtain a restaurant equipment lease. No two restaurant equipment financing and leasing companies have the same underwriting parameters when assessing a potential lessee. At Top Financial Resources, the qualifications are lenient. First, you do not need to have a stellar credit score. As long as you have been in business for at least six months and generate at least $8 500 per month, we will finance you in most cases. 
---
What are the different types of restaurant electric range lease?
The main types of restaurant equipment lease are:
Finance Lease: Ownership of the restaurant electric range is with the Lessee (the Busines). It is an on-balance sheet. The full payments to the lease are tax-deductible. At the end of the lease, the restaurant electric range is returned to the Lessee or bought by the restaurant for an agreed price.
Commercial Hire Purchase: Restaurant electric range is owned by the borrower (business) and is treated as on-balance sheet finance. Only the interest section of the payments is tax-deductible. The restaurant can claim depreciation deductions on the machine. At the end of the term, the machine remains with the company. Sometimes there is a residual value payment needed.
Operating Lease (Rental): Ownership of the restaurant electric range remains with the Lessor (it is off-balance sheet). The full payments on the financing are tax-deductible. When the lease ends, the Lessee can return the equipment to the Lessor or buy it for an agreed price.
---
How to choose which restaurant equipment lease structure?
The main considerations in choosing between the various restaurant electric range lease products are as following:
Tax: Finance and operating lease payments are fully tax-deductible, where only the interest component of the payment is tax-deductible. This needs to be gauged against the fact that under a Commercial Hire Purchase, the restaurant can claim depreciation on the equipment (the Lessor and not the restaurant own this not the case with Operating Lease and Finance Lease structures as the equipment in these cases). Some financial modeling is needed to determine which product is the most tax-efficient.
End of term risk: With commercial hire purchase, the machine is owned by the restaurant, and there is no end of term risk. For finance and operating lease, there is an end of term risk for the restaurant (i.e., may not be able to buy equipment from Lessor or Lessor might have a higher than market payment for ownership transfer).
On balance sheet vs. off-balance sheet: Restaurant owners might have a preference as to whether they have legal ownership over the appliance and carry it on its balance sheet or whether the machine is held on someone else's balance sheet.
Flexibility: Operating leases, in particular, can be tailored to give the renter a high degree of flexibility. This might incorporate the ability to return the appliance before the end of the lease. It might also include an option to buy the restaurant's electric range during the lease term or to upgrade equipment.
---
Benefits of leasing restaurant electric range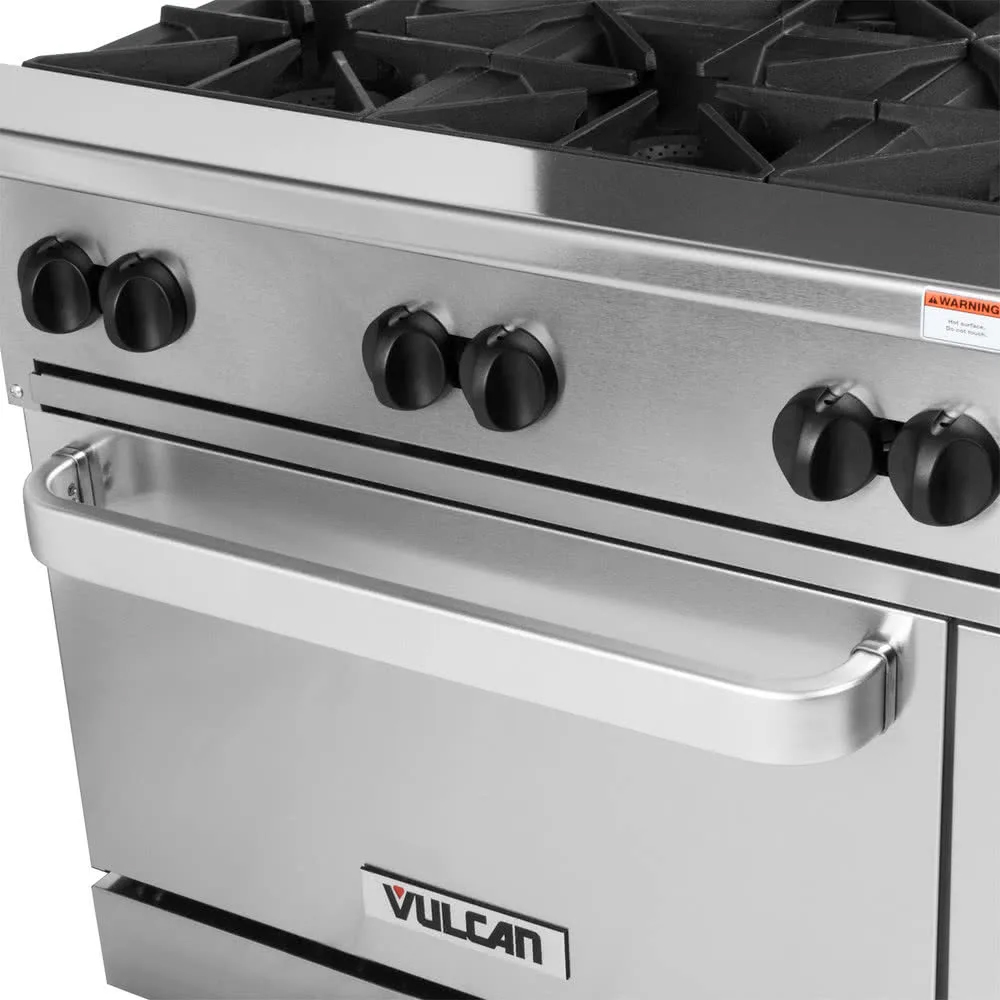 Leasing offers many benefits over conventional forms of financing. Acquiring the usage of equipment via a lease can involve less red-tape and time. Moreover, many headaches linked with ownership can be transferred to a lessor. By leasing Vulcan EV36S-4FP12G480, you can enjoy the following benefits:
Asset management: A lease offers the equipment usage for a specific period at an affixed payment price. A lessor might assume and manage the risk of equipment ownership. At the end of the lease term, the Lessor might dispose of the equipment.
Tax motivations: When a lease is designed, it might be structured so that the Lessee qualifies the acquisition as a tax lease under Internal Revenue Service criteria.
Ownership: A significant and frequently overlooked aspect of restaurant equipment leasing is a lessee's option to obtain the equipment at the end of the lease term.
Obsolescence: Leasing restaurant equipment is an extremely attractive option for purchases of equipment you intend to use short-term.
---
Who provides restaurant electric range leasing?
Top Financial Resources favors a broad range of industries across the United States. We provide equipment leasing and financing that span smaller enterprises, private equity to publicly owned companies. Whether you need new restaurant equipment or seek to leverage existing equipment, it can be challenging to choose your restaurant's best financial partner.
You need Vulcan EV36S-4FP12G480 to get the job done, but finding the right equipment financing and leasing company can be challenging. Should you buy or lease the equipment? Do you need flexible payment terms? What if your restaurant is seasonal? Can you leverage your existing asset to grow your business? These are all unique situations Top Financial Resources can help you navigate.
When your restaurant owns the equipment, but you need to accumulate cash for the acquisition, operations, expansions, or other purposes, you can use the existing assets as security for a new equipment financing loan or lease. This is a non-dilutive method to unlock working capital. This is a non-dilutive method to unlock working capital. If you need new equipment to leverage existing equipment to attain your growth plans, you can count on Top Financial Resources to tailor an equipment leasing and financing solution for your restaurant. 
More Vulcan EV36S Restaurant Ranges you can finance at Top Financial Resources
At Top Financial Resources, we can be more than your equipment financing company; we can be your full-service financial provider and ally. Your loan specialist gives you immediate access to our full range leasing services to restaurant equipment, including all Vulcan EV36S Restaurant Ranges. Some of the restaurant gas ranges we can provide you lease include:
Vulcan EV36S-36G208 Restaurant Range

Vulcan EV36S-36G240 Restaurant Range

Vulcan EV36S-2HT12G208 Restaurant Range

Vulcan EV36S-2HT12G240 Restaurant Range

Vulcan EV36S-36G480 Restaurant Range

Vulcan EV36S-2HT12G480 Restaurant Range