The Role Of Supply Chain Management In E-Commerce
Supply chain strategy is now more sophisticated than ever. For some businesses, the supply chain is even more sophisticated once they start doing e-commerce. The struggle is one of fulfillment and efficiency. If you do not know what to expect, a deluge of orders could see you scrambling to meet customer demand and make shipments. Or, demand for a steady seller could drop as customers' focus shifts to trending items, leaving your warehouse under-prepared and overstocked. Either way, you are faced with internet consumer trends that can dovetail with traditional commerce or diverge from it.
Basic Supply Chain Management Terms 
Before exploring a viable supply chain strategy, let us establish some basic concepts related to supply chain management.
| | |
| --- | --- |
| Supply Chain Management Terms  | Definition |
| Supply Chain | The supply chain is a broader term than logistics that focuses on goods. |
| Product Sourcing | Product sourcing is finding a source of products to sell that you don't manufacture yourself. |
| Logistics | This is the process of planning, adopting, and controlling the efficient, cost-effective flow and storage of raw materials and related information from the point of origin to the point of final consumption. |
| Operations Management | This management of the conversion process transforms inputs such as labor and raw material into outputs in the form of finished services and goods. |
| Supply Chain Management | Supply chain management is implementing, planning, and controlling the operations of the supply chain to satisfy customer requirements as effectively as possible |
| Drop Shipping | This involves transferring customer orders to another business, who fulfills the orders by shipping the items directly to the client on your behalf. |
| Wholesale Suppliers | They are simply providing you items at wholesale prices from the manufacturers. |

Traditional Supply Chain Management
Generally, the traditional model of supply chain management was comparatively simple. If you were a distributor, your accomplishment process was projected on demand generated by brands and brick-and-mortar stores. The majority of brands had well-established models for identifying consumer demand on tried and true advertising channels, sales projections, seasonal shifts, and retail reports. Generally, if you were a brand operating under the conventional supply chain management paradigm, volatility was comparatively low compared to what it is today. Acts of God and word of mouth were the biggest variables.
You told warehouses and manufacturers to maintain a baseline supply to account for sales and volatility projections in your primary channel. Then, extra supply depended on how much work you put into cultivating a customer base through auxiliary channels like catalogs, trade shows, and live events. Any software you utilized was siloed, indicating programs did not necessarily communicate. Hard copy books and spreadsheets underpinned the whole process.
Online Shopping's Implications On Supply Chain
After the internet and online shopping entered the picture, volatility became more commonplace. The web can amplify word of mouth, and e-commerce makes it comparatively simple to order anything, any time, from anywhere. Furthermore, search engine algorithms can wreak havoc on your brand's visibility. The landscape has shifted and is still transforming dramatically. Amazon leverages a cost of shipping 20-percent lower than that of multichannel retailers when it comes to retail supply chains. This enables Amazon to dominate e-commerce, whereas multichannel retailers might lose out on products that consumers want to buy online.
For instance, the electronics supply chain was one of the first to see clients migrate to digital consumption. Following McKinsey, consumer buying of electronics was mostly digital by 2011, with over 65-percent of people ordering electronics online, an increase of over 10% from 2010. To supply electronics directly to consumers through e-commerce, the average multichannel retailer experienced an uphill battle against Amazon, which had the retailers beat by about 500 basis points in terms of cost.
In 2020, the Coronavirus pandemic (COVID-19 crisis) underlined the volatility of supply chains. Sales of certain consumer-packaged goods, like oat milk, jumped as much as 305-percent because of pandemic pantry preparations. Brands were not able to predict this demand. Luckily, e-commerce was a boon to retailers since some suppliers provided them with mobile apps for sourcing orders. These apps depend on data sharing so that suppliers can view the retail stock and make fast orders to manufacturers.
Data Sharing and Supply Chain Transparency
Data sharing can reduce volatility for all nodes in the supply chain. Essentially, real-time data access enables your brand to visualize the whole picture of supply and demand.  With access to retail data from inventory apps and POS systems, you can see how much stock is in stockrooms and shelves. You can also see trends in your niche by looking at retail reports.
When consumers share their data through questionnaires, surveys, cookies, and social media platforms, your brand is able to make product-demand projections. Analytics solutions, like Google Analytics, allows you to understand your audience from a locational and demographic perspective. Information from your e-commerce store can further inform customer service at the point of sale online. In turn, with supply chain management software, you can see where manufacturing, shipping, and warehousing are in the fulfillment process. Then, you can be transparent and honest with the customer about when their order will arrive.
---
What Is Automation's Effect On Supply Chain Efficiency?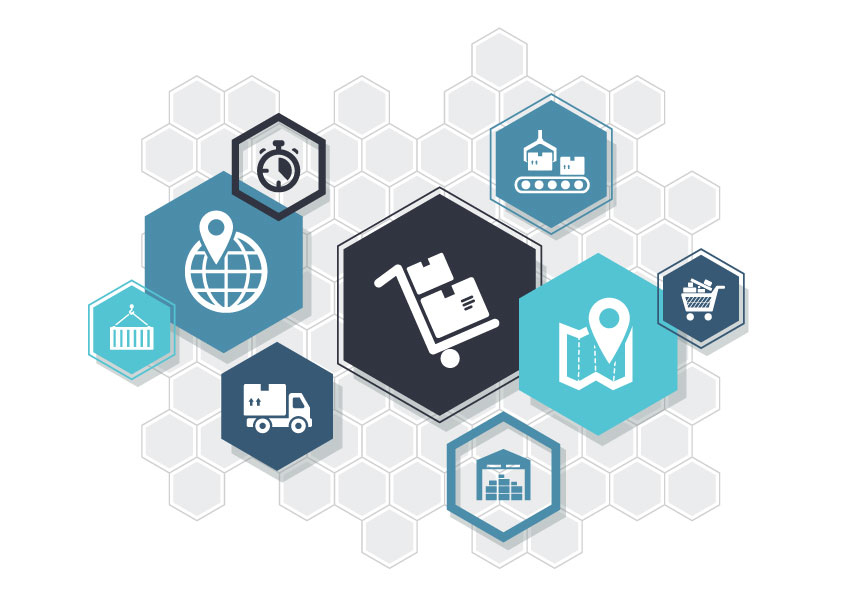 With access to date, brands require automation- it is almost impossible to overstate the effect that automation has on supply chain efficiency and fulfillment of customer's needs. In 2011, Amazon was already victorious in automation innovations with functionalities like 1-Click checkout.
Amazon's e-commerce platform automated the procedure of placing orders, mixed with product suggestions and fast shipping because of integrated supply chain management application; Amazon's service recorded an American Customer Satisfaction Index score of 87. Through breakneck efficiency and continued automation, Amazon's valuation rose from $100 billion in 2011 to $1 trillion in 2020.
Automation is not just for an e-commerce titan like Amazon. Any brand that wants to automate its supply chain can do so effortlessly. All you have to do is amalgamate an e-commerce store with your enterprise resource planning (ERP) software, including process automation and supply chain data. Doing so can boost your order processing efficiency by 53-percent and boost sales by at least 8%.
Supply Chain And Logistics Process In E-Commerce Business
The e-commerce field is not just limited to setting up a website and selling products and services online. It includes suitable infrastructure, product configuration, supply chain management, and secured payment gateway. An efficient supply chain increases e-commerce processes to meet client's expectations.
Vital elements forming the supply chain and logistics processes of the e-commerce industry:
Inventory management: Inventory is a vital component of supply chain management. Following the traditional inventory model, businesses used their own warehouses to sell the products directly to clients. However, now as per the risk pooling strategy, e-commerce businesses do not hold their own inventory and instead outsource their inventory to a larger wholesaler. It allows e-commerce businesses to lower the risk of keeping their own inventory. Several businesses are implementing the drop-shipping model for inventory. Following this model, a store does not hold the product it sells on the website; instead, it buys the product from a third-party and ships it to the client.
Reverse logistics: The E-commerce industry also has an SCM structure that comprises reverse logistics. Typically, reverse logistics is denoted as the planning and execution of the movement of products from the point of consumption to the place of origin. Almost all-e-commerce businesses offer the facility of exchange and returns. This amplifies the need for logistics.
---
8 Supply Chain Strategies For E-Commerce Businesses
Managing a supply chain with an integrated e-commerce business is hard if you do not have a plan in place to satisfy the influx of orders and customers. With that being the case, consider the following strategies for streamlining your e-commerce operations:
Make the inbound supply chain more efficient
Regardless if you are a pure-play eCommerce business or omni channel retailer, getting inbound products and materials on time and as ordered is a major initiative in many businesses. Your aim should be to receive the product so that it can flow through to put away or be cross-docked to fill orders.
Implement vendor compliance programs

Adopt tighter computer systems between vendors and your company via EDI.

Determine which vendors result in the majority of the delay and cost issues

Assess what present problems exist and what costs are absorbed in reworking non-compliant receipts in both the back office and fulfillment center

Figure out how receiving dock and truck yard congestion and be reduced or removed

Determine what fulfillment and inbound activities like ticketing, a final inspection can be done faster and cheaper upstream in the supply chain
Increase capacity of existing warehouse and customer proximity
The closer your warehouse is to clients, the faster you can fulfill orders directly to brick-and-mortar retailers and consumers.
Reduce outbound shipping costs
This is an on-going initiative in every customer's business. The cost of outbound shipping surpasses the sum of all other fulfillment costs. It will keep going up due to a lack of options.
Look at your shipping data- is there room for better negotiation of rates? Do you use rate shopping? And can the enterprise-wide shipping system lower costs?

Consider offering shipping deals for orders over a certain price and incentives to bundle items, like free shipping and discounts. 

Can an enterprise-wide shipping system lower costs? Find ways to address these eleven areas of savings resulting from using shipping systems. 
Integrate an order management system
Your order management system (OMS) should be integrated with your e-commerce business, ERP, and physical locations. This way, the end-to-end order management procedure is automated, working hand in hand with each link of the supply chain to assure customer satisfaction.
Automate invoicing
With online invoicing, your clients can pay online and access all significant payment documentation anytime they need to. With swift invoice processing, orders will move faster through the supply chain.
Kit items
Kitting items is the process of automatically storing and manufacturing bundled items together. This way, when clients bundle items online and place an order, you will not have to spend additional time putting the bundle together and shipping it out.
Decrease processing time and increase paperwork accuracy
One of the foundation technologies for automation and warehouse systems is adopting bar code technology. Barcodes allow you to track the who, what, and when for all activities within the warehouse's four walls. Generally, making barcode usage one of your first strategies will pay immediate and future dividends. Utilize barcode technology in areas like receiving, putting away, picking, replenishing, packing, manifesting/shipping, cycle counts, labor tracking, and value-add functions.
Use of third party logistics vs. internal fulfillment
Should your business keep on maintaining and operating its own fulfillment facility? Can you get faster delivery with multiple distribution centers from a third-party logistics (3PL) provider? This strategy is not for every business, but many large companies make cost-effective use of 3PL.
---
Drop Shipping For E-Commerce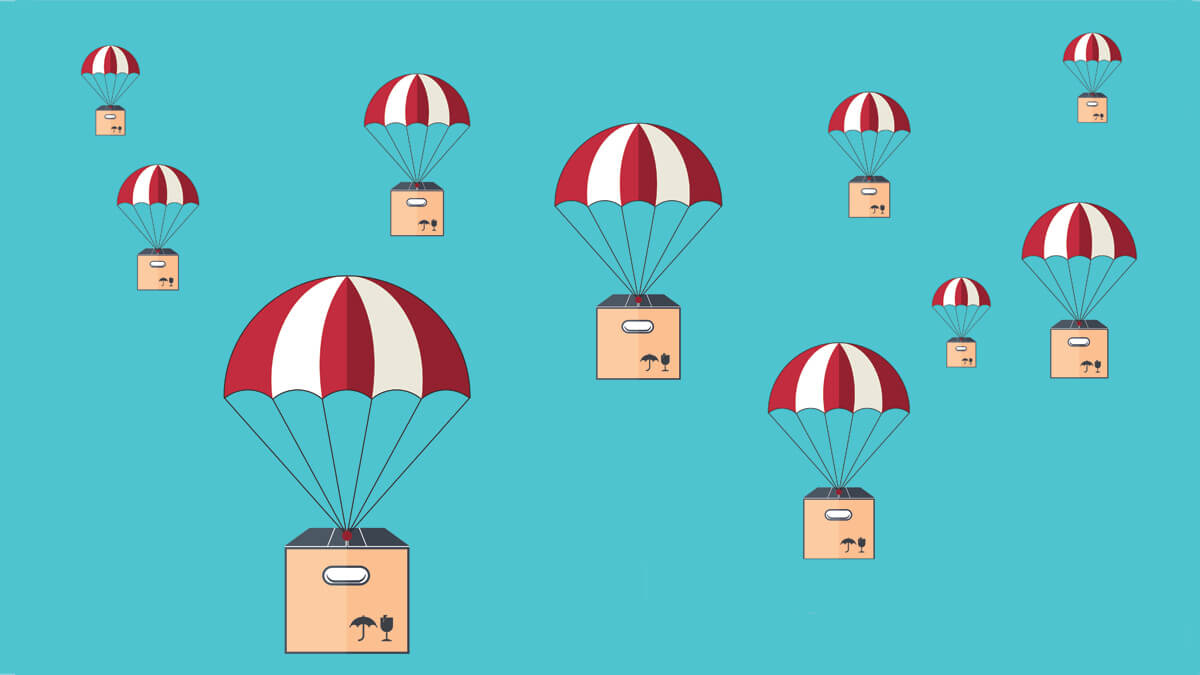 Generally, drop shipping is the real revolution of e-commerce. There are many benefits and few risks in drop shipping.
The advantages of drop shipping
Less time devoted to inventory and delivery

Range of products extended without investment or risk

No upfront investment in stock

Lower wholesale prices
What are the risks of drop shipping?
Cases requiring reverse logistics could turn out to be sticky

The drop shipper might cut corners by utilizing an unreliable shipping company

Hard no, since it could be a tool to weed out frivolous players. However, ensure that you find the fee to be reasonable

Some of the billing policies of the drop shipper might be inappropriate

Some drop shippers might require a membership fee. The concept of a membership fee in and of itself should not necessarily elicit red flags 

There might be fixed overheads and other charges that are not directly related to the fulfillment of orders

New drop shippers are born every other day and crowd the industry. As such, some drop shippers might go out of business

Some drop shippers can increase their prices after getting an e-commerce player dependent on them