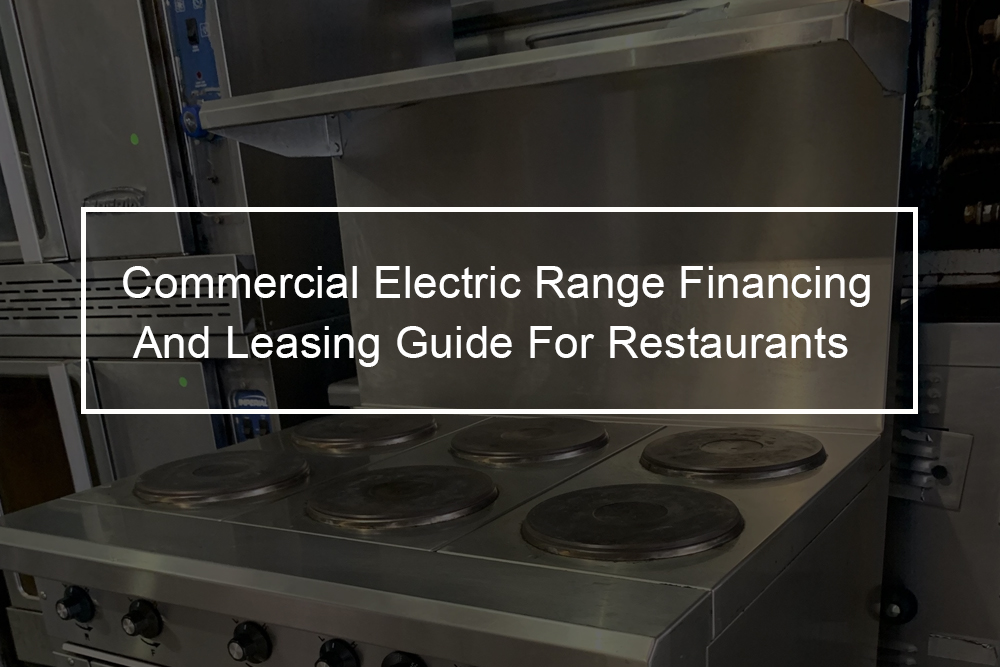 Looking to purchase Lang R30C-APD commercial electric range or need working capital? Try our leasing or financing option: big cash for small businesses. Top Financial Resources offers a unique opportunity for restaurants to finance commercial equipment or acquire working capital to help grow their business. Whether you are going through a rough patch and need a boost to get your company back on track or need the capital to take your dreams to the next level, our restaurant equipment financing option will help make your dreams a reality. Typical financing is paid off within six to eight payments, getting you the quick cash you need without the long-term loan.
---
Lang R30C-APD Overview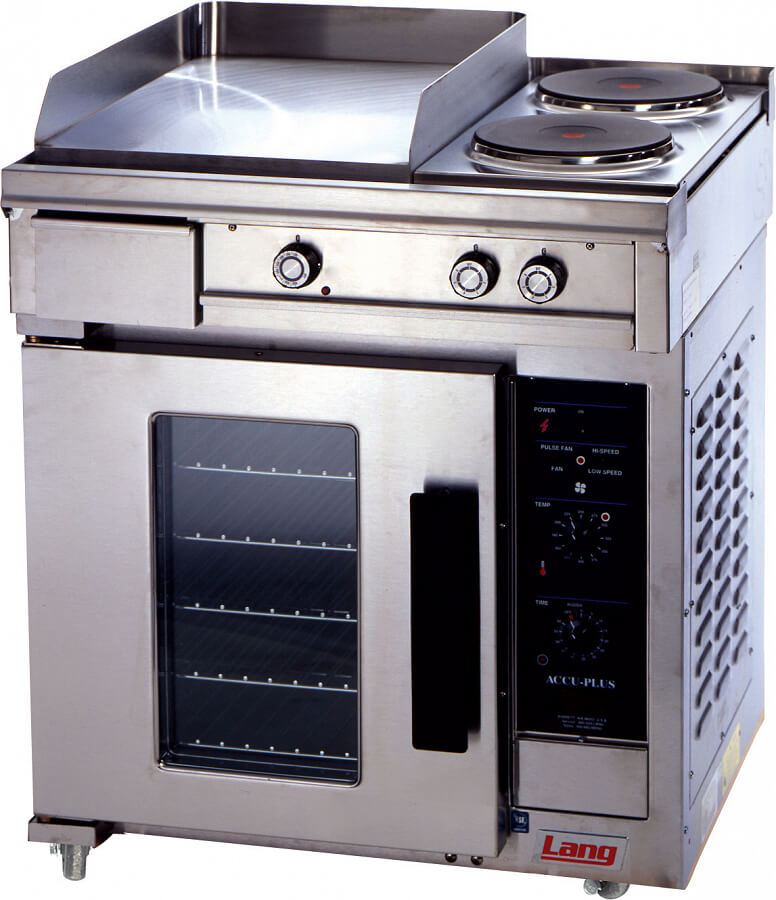 R30C-APD is a commercial electric range from Lang Manufacturing. It features (one) 18″ W x ¾ thick Snap Action Griddle and (2) 8″ french plates, 150 °F to 450°F solid-state oven thermostat with a 1-hour timer, and convection oven base with(five) rack positions and racks. The unit also features a two-speed fan with pulse capability, 2″ vented stainless steel stub back, 430 stainless steel exterior and interior, and 4″ casters. The unit is cULus, and NSF certified.
Construction Features Of Lang R30C-APD
1″ high range–top backstop

2″ insulation on six sides of the cooking compartment

4″ swivel casters standard

Cooking compartment is 430 Series stainless steel

Five chrome-plated oven racks provided

Grease drain in the trough with full width and depth spillage drawers

Griddle configurations incorporate a one-piece splash guard, back and sides

Heavy-duty compartment door that has a large double-pane tempered glass window

Nine position oven rack slide supports

One-piece heavy-duty 430 Series stainless steel exterior, with attractive No. 4 finish

Powerful blower centered on the side of the compartment

Two-3/4″ wide full-width front grease trough
Performance Features Of Lang R30C-APD
150 F to 450 F oven operating temperature range

Compact 30″ wide range incorporates half-size convection oven with five 13 X 18″ pan capacity

Door interlock switch cuts power to fan

Full front grease trough, grease drain, and spillage drawers speed cleanup

Separate, independent controls enable simultaneous multi-function cooking 

Solid-state oven temperature control accurate to 4 F

Two-speed fan with fan pulse capability
Lang R30C-APD Financing And Leasing: Everything You Must Know Before Financing
If you need lower price machinery, you might consider using your credit line to buy it. Before using a business credit line, it is wise to reconsider before going through with it. An option is obtaining commercial electric range financing. Financing commercial equipment gives business owners the opportunity to get the machinery needed to grow their business. Generally, you have a choice to lease or finance equipment. Choosing equipment leasing is the same as renting equipment. Typically, monthly payments are needed all through the term of the lease.  At the end of a lease duration, you are given the option to renew or purchase the equipment at its market value. If you choose to finance the restaurant range, you will be buying the equipment. Both financing options are great ways to meet your Lang R30C-APD needs.
---
Commercial Electric Range Financing Vs Leasing: What Is The Best Option?
Both commercial electric range financing options might sound the same to you, but they are not. There are various differences between them than what happens at the end of their terms. Neither option is better than the other. Both kinds of restaurant equipment financing have their benefits and drawbacks. It will come down to your restaurant needs and what you expect to get out of financing your machinery.
What Happens When You Lease Commercial Electric Range?
Leasing commercial equipment works can be compared to renting. In most cases, a down payment nor security is required. Your only responsibility will be making the monthly payments. Since they will not ask you for any upfront fees, often, your monthly payments will be lower than what a business owner would pay for a business line of credit or a small business loan. The only drawback about leasing is that you will not own the appliance at the end of the term. So it might be more costly for you than buying or financing the machinery.
If you lease your Lang R30C-APD, your restaurant will be able to keep up with any advances in technology. At the end of the lease duration, you can keep the same machinery or get a more advanced model. Figure out if the lease meets your business needs. In the middle of a term, restaurants will opt to trade their appliance for an updated one. This functionality will let you scale your business easier. Commercial electric range financing provides you tax incentives. You could qualify for Section 170 deductions on your business returns. It is commended you talk to your accountant to learn more about your business eligibility.
What Happens When You Finance Your Commercial Electric Range?
Financing your commercial electric range is the same as equipment leasing since you have a set monthly payment. However, when you get a restaurant equipment loan, you will buy the range. You will not have to renew or return the equipment when the term ends. Mostly, they will not ask you to put down security for this loan. Since the Lang R30C-APD secures it, you are financing. There is one drawback in receiving a commercial electric range loan. The loan terms remain the same if your machinery becomes outdated. So you might end up paying for an appliance you will not be using after you pay it in full. Commercial electric range financing also gives you the benefit of being eligible for tax incentives. Financing can work for your restaurant. You can get the restaurant gas you need without using the working capital you have on hand. Since these equipment loans are not the usual business loans, they do not require a lot of paperwork to qualify.
How Are Restaurant Equipment Financing Terms And Conditions?
Every lender has their own terms and conditions. Qualifying for these programs depends on different criteria. The lender will assess every case. The majority of lenders will require your company to be in business for a minimum of one year. They might require you to conduct your business in the US. Your restaurant should have annual revenue of $90,000 or $7,500 in monthly deposits.
It is dependent on your financing partner, but the funds could be available in two to four days. When you lease or finance your restaurant range, you have several repayment options. You can choose between seasonal, monthly, and deferred. Yes, you read that correctly; you can defer some payments. Some financing partners allow you to defer payments during your low performing season. They should explain how this option works. You should speak to your restaurant equipment financing company to better understand the conditions and terms of your commercial electric range loan.
---
What Equipment Is Applicable For Commercial Electric Range Financing And Leasing?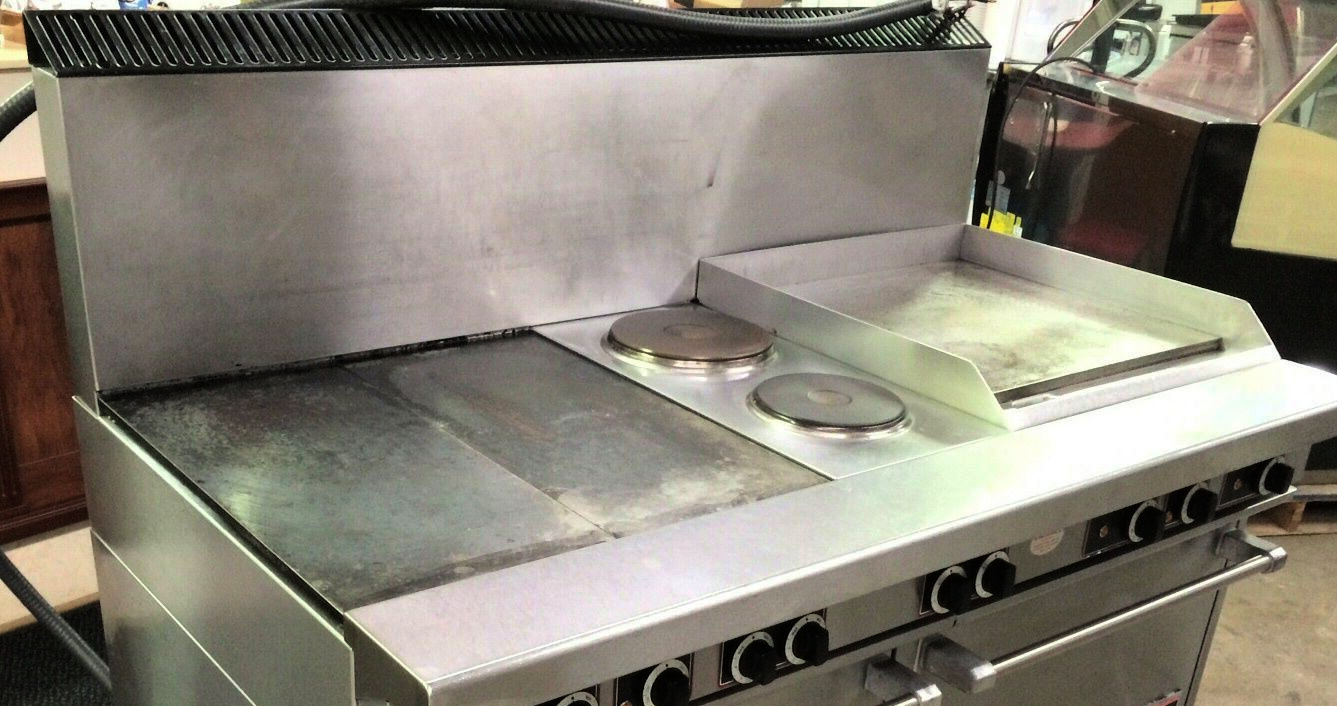 Commercial electric range financing and leasing are not limited to Lang R30C-APD. These financing solutions can be used to acquire other commercial ranges, including:
Lang Manufacturing R30C-APB Restaurant Range

Lang Manufacturing R30C-APC Restaurant Range

Lang Manufacturing R30C-APF Restaurant Range

Lang Manufacturing R30C-APFM Lang® Marine Restaurant Range

Lang Manufacturing R30C-APEM Lang® Marine Restaurant Range

Lang Manufacturing R30C-APDM Lang® Marine Restaurant Range

Lang Manufacturing R30C-APCM Lang® Marine Restaurant Range

Lang Manufacturing R30C-APBM Lang® Marine Restaurant Range

Lang Manufacturing R30C-APAM Lang® Marine Restaurant Range
Is Financing Or Leasing Your Commercial Electric Range The Right Call?
Leasing or financing your Lang R30C-APD purchase can be the right call. Restaurant equipment loans are a great way to grow your business in a fast and easier way. You should consider both options. It is going to come down to your business needs. Are you purchasing a commercial electric range that you will use for a short time? Do you anticipate to use the equipment after your loan term ends? These are some of the questions that can point you in the right direction.
Remember you have to do your homework and decide what the best option for your restaurant is. Also, you should contact your financing partner to verify what documents you will need to apply. Do you need Lang R30C-APD to grow your business? Top Financial Resources can help! Fill out our application form to hear more about your funding options. No matter your restaurant equipment needs, we can develop cost-effective financing solutions that keep your commercial kitchen running: Here is our funding process:
Step 1: Apply with the easy online application form.
Step 2: Determine best payment options
Step 3: Receive a contract in an online format
Step 4: Sign the financing documents electronically
Step 5: Receive financing (usually within one day)
Top Financial Resources understands the challenges faced by those in the restaurant business, and we are dedicated to helping restaurants secure the equipment they need in a manner that will ensure operational success. After all, our success is contingent upon success.
Our equipment financing and leasing programs are designed to create that success by offering a range of options to address varying financial factors unique to each specific restaurant business. Whether by leasing or loan, we can develop a plan that works with your business plan while ensuring a smooth workflow with the right required equipment. While payment terms are typically seasonal, monthly, and other deferred payments are available, and term lengths can be crafted to your specific needs.
Whatever your business situation, our job is to get you the best commercial equipment for your restaurant's needs and then help you determine the most economical way of incorporating it in your kitchen as a valuable asset for your restaurant's success.