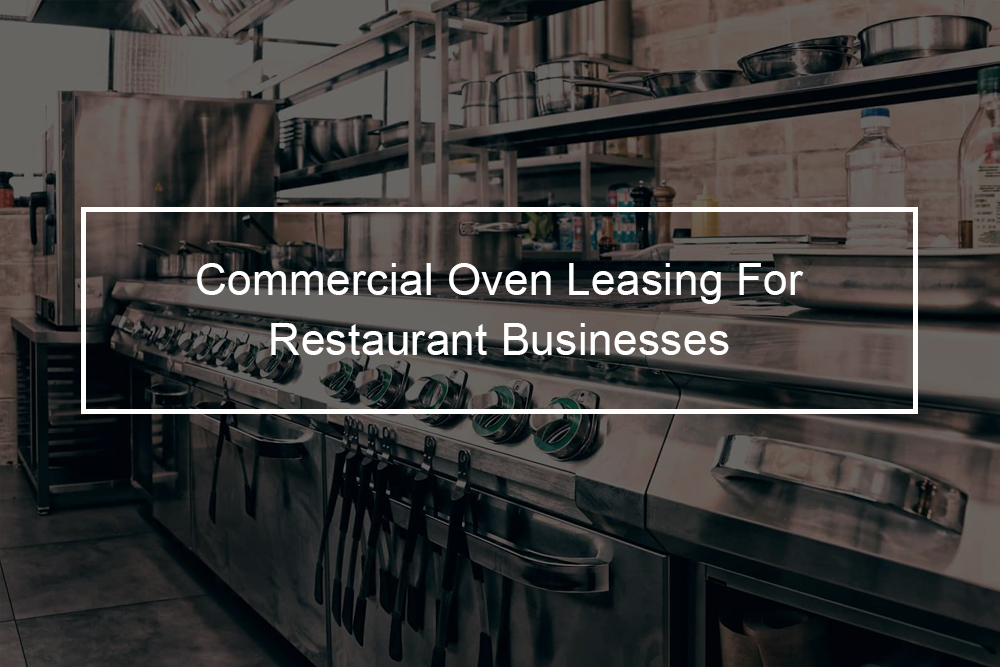 Stop for a moment and imagine the advantages Unox XAVC-0511-EPL oven will bring to your restaurant: more output, more cooking options, more space for baking, and advanced settings for virtually any type of food your restaurant or foodservice business needs to prepare. Getting a top-quality commercial oven is critical for your restaurant.  The biggest problem you will face in your quest is financing the purchase. This is the reason commercial oven leasing might be an excellent solution for your foodservice or restaurant business.
---
Unox XAVC-0511-EPL overview
 XAVC-0511-EPL is a combi oven model from Unox. It has a capacity of (5) 1/1 GN or (5) 12″ X 20″ hotel size pan capacity. This commercial oven comes with Maps technology, a programmable menu, glass door, 2- 5/ 8″ and justify-to-right door opening. It also has a stainless steel exterior and interior. You will be happy to know that it is NSF, cMETus, ENERGY STAR®.
Details of Unox XAVC-0511-EPL
(5) 1/1 GN or (5) 12″x20″ hotel size pan capacity

2-5/8″ shelf spacing

5.8-7.7 kW

ChefTop MIND.Maps™ Plus Combi Oven

cMETus

countertop

electric

ENERGY STAR®

glass door

MIND.Maps™ technology

NSF

programmable menu

right-to-justify door opening

Selling Units Per Case: 1 ea

stainless steel interior & exterior
What benefits does Unox XAVC-0511-EPL bring to your restaurant?
XAVC-0511-EPL is much more spacious, allowing you to bake more cookies, pizzas, cakes, and other recipes at a given time. It has multiple shelves where you can put as many sheets as you wish. When it comes to a fast speed in baking, you can definitely count on this model. This is as a result of the powerful motor that is used in the design. The high power output makes it possible for you to use the oven for long hours without the risk of overheating. Moreover, better airflow technology allows for better air circulation. With Unox XAVC-0511-EPL, you are assured of efficient cooking as a result of the advanced settings. You will not have to adjust the settings for every batch since you can select the previous setting used in the last task.
What is commercial oven leasing?
A restaurant equipment loan is used for the sole purpose of obtaining equipment. The loan will be tailored to match the useful life of the appliance. The restaurant will take ownership of the oven on day one and make a series of loan repayments over the loan's specified period. On the other hand, a commercial oven lease is an agreement between the lessor (owner of the commercial oven) and the lessee (user of the appliance) for a particular piece of asset. The lessee will make periodic lease payments to the lessor, and in return, the lessee has the right to use the appliance. The lessee does not own the commercial oven during the lease period.
What are the advantages of Unox XAVC-0511-EPL leasing?
Over the past few years, banks in the United States have imposed stricter credit qualifications for borrowing money. As a small business or startup, you might struggle to maintain your operations if you do not have sufficient working capital. Leasing your oven offers you a vehicle for you to get the ovens you need easily and quickly. And banks are not the only external source of financing for your restaurant equipment. Financing a commercial oven via a bank can take up to three months or even longer to approve your loan application. However, leasing your commercial oven with Top Financial Resources only requires you to complete a simple application that takes only a few minutes. The approval process is fast and takes between one to 24 hours.
If you operate a small to mid-sized restaurant or foodservice business, you cannot afford to spend a large section of your month's budget on a single piece of restaurant equipment. Commercial oven leasing offers you a means to utilize minimal investment and then divide the remaining costs in equal installments. This assists you to save your working capital for funding the growth of your restaurant.
Even though many people might not realize it, leasing is another way of boosting your credit history. This is significant since when you obtain financing for your restaurant equipment now, it will make any future equipment leases or purchases simpler in the future. The credit report you get from the lender shows your ability to repay and helps you improve a credit score essential to making your business flourish.
---
Benefits of restaurant equipment leasing at Top Financial Resources
It is scary to go out on a limb in today's world and invest your hard-earned money in your restaurant. Since we believe in the future of business, we will help you come up with creative solutions to keep your restaurant thriving. Our financing solutions are tailored to your restaurant's needs, and we are not satisfied until we have buyout options, monthly payments, and terms that work for your particular situation. We strongly believe in entrepreneurship's power and want to assist you in facilitating your dreams with our restaurant oven financing programs. Do not sacrifice your most important equipment since you fear the future; let us help you realize your potential.
---
How Unox XAVC-0511-EPL leasing works?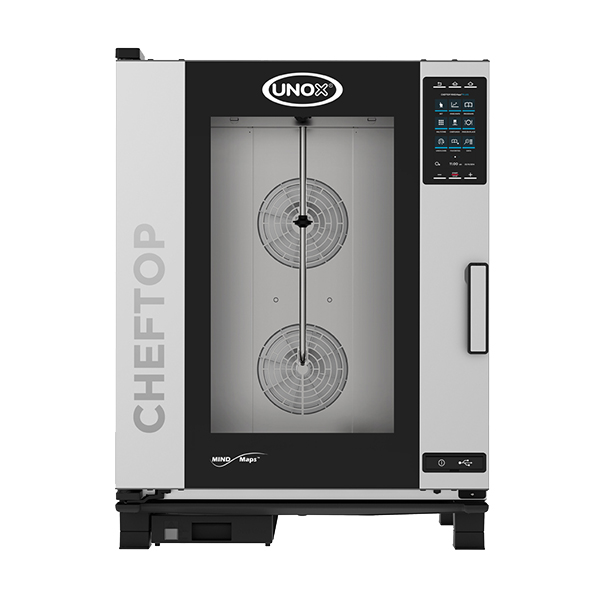 When you opt for restaurant oven leasing, you enter into a contract with the lender. The lending company offers the necessary funds you require to obtain the oven. After your oven lease has been approved, you can begin using the oven immediately, often before you even submit a down payment. The great thing about utilizing leasing in your restaurant is that you can enjoy 100-percent financing in many situations. With commercial oven leasing from Top Financial Resources, you can access various lease packages and each with its own terms and conditions. As the restaurant owner, you choose a package that best matches your financial capability and the needs of your business.
Commercial oven leasing for restaurant businesses terms
Loans to fund your restaurant equipment

Repayment time frames up to seven years

Flexible payment options

Funds as fast as one day

Funds can be used for new purchases, refinancing, or buybacks (business purpose only)
What is the eligibility for commercial oven leasing for a restaurant?
At least six months in business

Personal credit of 620 or more

Titled equipment must be less than ten years old

New or used equipment okay
Commercial oven leasing for restaurant documentation
Three months bank statements

Copy of quote from the equipment vendor

One page fast application

No tax returns or financials if below $150k
We provide a streamlined, secure documentation process. Extra documentation can vary based on time in business, business credit, business, amount financed, and kind of appliance. Check with us first to see what financing documentation will be needed.
---
What are the next business commercial oven financing options?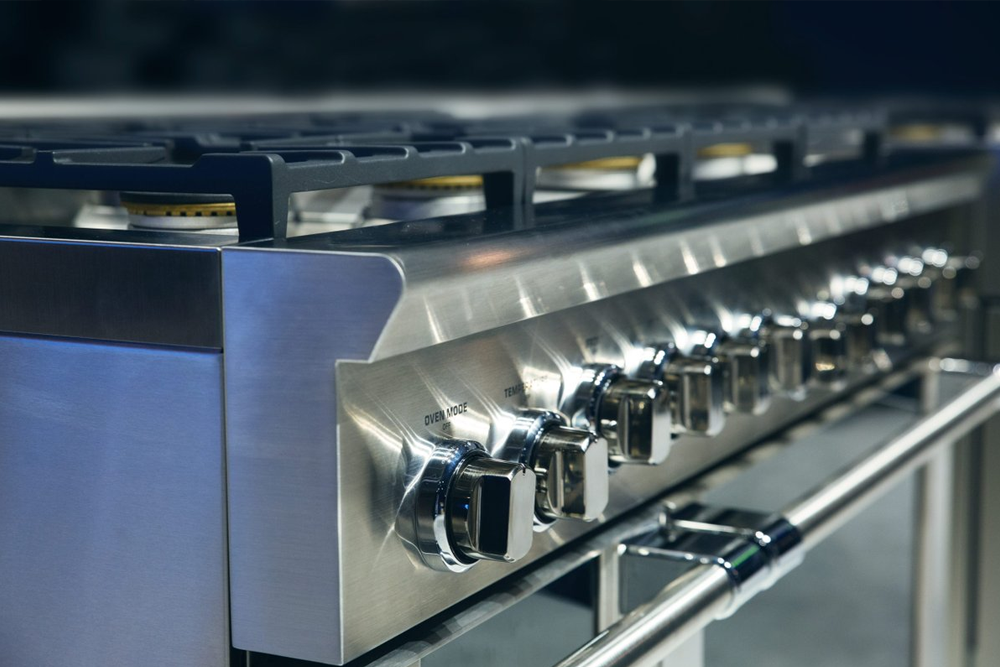 You can also use a non-specific business loan to pay for equipment. These loans provide different terms and rates than specified restaurant equipment loans. However, they are just as usable.
Business term loans
Typically a business term loan is a more open-ended alternative than a business equipment loan. You can utilize a business term loan for almost any business purpose. Moreover, if your credit score is high, you can avoid collateral payments altogether. A business term loan is an easy lump sum of cash aid back in installments. They are in the most ways similar to business equipment loans; they are just less specific in their intention. Another advantage of opting for a business term loan is that they are simpler to find. It is incredibly simple to obtain a business term loan. You can get many online, and you can be accepted for one in less than a day in many situations.
Business lines of credit
Lines of credit are great tools for funding ongoing expenses. If you need to finance multiple equipment or repairs, a business line of credit can be the key. Generally, a business line of credit can provide you with ongoing access to credit. If you need to spread your equipment purchases out, you can take a line of credit and draw money every few weeks or months to pay for new restaurant equipment. Luckily, you can also get business lines of credit very fast. Some alternative lenders can provide business lines of credit in a matter of a few days. Moreover, approval for a business line of credit can take minutes in some scenarios.
In conclusion, no matter how you choose to finance your commercial oven purchases, you will have to do your due diligence. Remember that typical equipment leasing comes at a risk. Since you are renting the oven and only own it once you complete paying the lease, make sure you pay to the end of the term. Also, ensure you are working with a reputable lender. Check any terms you are provided carefully and shop around to get a good deal.
Ready to lease Unox XAVC-0511-EPL oven?
For commercial oven financing from a company you trust, contact us today at 1-(800)-260-5126 to see how we can make a difference in the future of your business. You can expect great customer service and innovative solutions from Top Financial Resources.