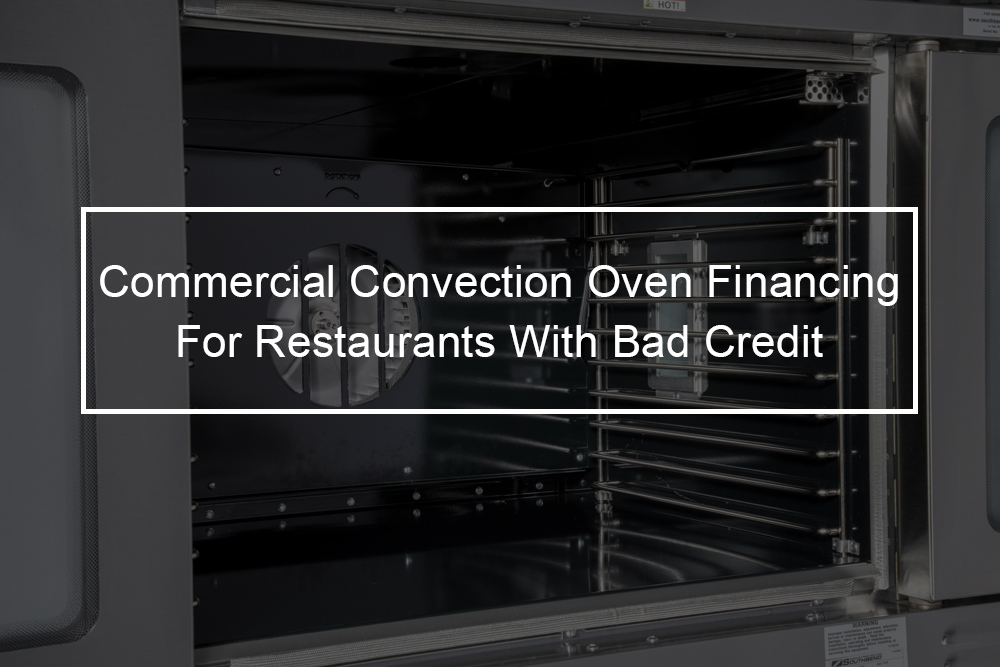 If you are a restaurant with bad credit and are looking to finance Southbend SLES/20SC commercial convection oven for your business, you might be wondering if you will be successful in getting the right loan or lease?
A bad credit score can be defined as having a credit score between 500 and 620, which indicates you are a high credit risk to lenders. For you to finance commercial equipment with bad credit, you have to prove you are not a high risk. You are able to do this by raising your credit score over time, or you can begin by taking the negative information off of your report. Show that you have a better payment history over the past couple of months, and you are working towards being a better borrower.
---
Southbend SLES/20SC Overview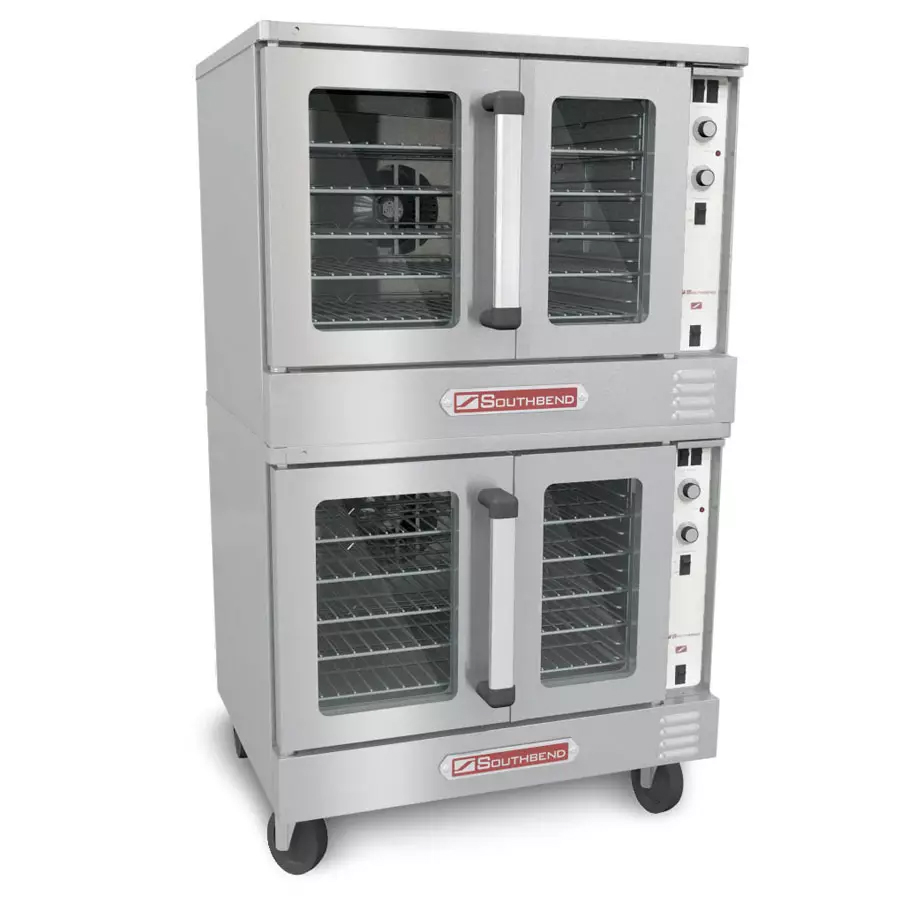 Southbend SLES/20SC is a SilverStar Convection Oven. This electric unit features a double-deck, standard depth, aluminized steel rear, solid-state controls, interior light, stainless steel front top, sides, and 6" adjustable legs. The oven is UL, NSF certified.
Standard Features Of Southbend SLES/20SC
11 kW high-efficiency heating elements

Five plated oven racks and 11-position rack guides

Available standard and bakery depths

Coved, fastener-free, porcelain interior

Dependent glass doors (Full 180° opening)

A double-deck convection oven is 64.8" in height

Energy-saving high efficiency glass windows

Energy Star Compliant (Standard depth)

Forced cool down fan mode

Heat keeping dual door seal system

Interior oven lights

Oven "heat" light cycles with burners

Patented "plug-out," "plug-in control panel – easy to service

Slide-out control panel for full view servicing

Solid-state temperature controls

Stainless Steel front, sides, and tops

Stay cool heavy duty door handle

Two speed, 1/2 hp, fan motor
Available Controls Of Southbend SLES/20SC
CCH-Cycle / Cook and Hold Control – 150°F to 550°F temperature controller with 140°F- 200°F "Hold" thermostat Dual digital display depicts time and temperature. A fan cycle timer pulses the fan.

SC-Standard Controls – 60-minute mechanical cook timer and 140°F to 500°F solid-state thermostat
---
What Is Restaurant Equipment Financing?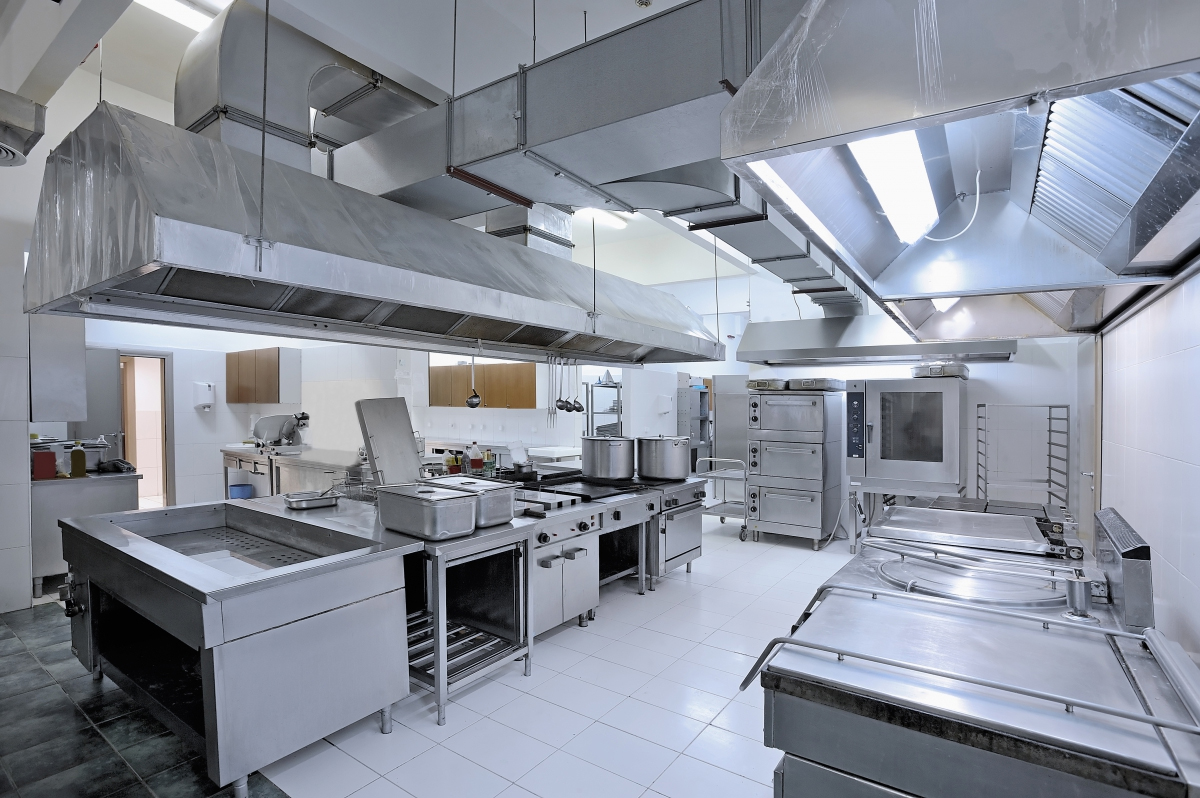 You already work hard, so make restaurant equipment financing work for you. From programs such as commercial convection oven financing to commercial convection oven leasing programs, restaurant equipment loans can help you grow your business.
Commercial kitchen equipment is vital to keep your restaurant business running at its full capacity. Whether you are upgrading an older convection oven or buying more ovens, financing can help you meet your farm's needs. If your restaurant convection oven slows down, so will your restaurant's operations. With commercial oven financing, you might be able to cover the total value of the Southbend SLES/20SC you are looking to buy. You can have a loan decision within two days so that you can get back to work. Required minimum credit scores for these loans generally range from 600 to 620.
Alternatives To Commercial Convection Oven Financing For Restaurants With Bad Credit
Restaurant business owners with higher personal credit scores will be rewarded with better restaurant equipment financing terms. Typically FICO credit scores range from 300 to 850, and most forms of alternative funding- including business lines of credit and short-term loans- require a minimum credit rating of 500. If you are in search of commercial convection oven financing but have bad credit, consider the following options:
Working capital loans
In the food service industry, you navigate busy and slow seasons all through the year. Utilize working capital funds for anything that keeps your business running in the short term. Generally, working capital can help you better prepare for the busy season or buy equipment when it breaks down. You can have a credit decision in a day, based on the lender. Since working capital loans are intended to address short term needs, repayment terms average about eighteen months. Minimum credit rating requirements vary from one lender to another but can be as low as 500, making this option feasible if you are financing a convection oven with bad credit.
Business Term Loans
It is time for a significant investment, such as expanding your restaurant and thus need for more equipment. With repayment stretching across years and a large one-time influx of capital, a business term loan can be right for you. As a result of favorable interest rates, apart from acquiring equipment, business term funding can also be useful if you are looking for restaurant refinance loans. Loan amounts and repayments vary depending on various factors, including term length. Typically, you need a minimum credit rating of 600 to be eligible for a business term loan.
Business Lines Of Credit
A business line of credit could be a practicable source of financing if you are not certain how much you need to acquire a commercial convection oven, as is this case with multiple equipment purchases. With a business line of credit, you do not have to use all the funds you have been approved for at once, and you will only accumulate interest for what you spend. The business credit line is restored up to its original limit as you pay off your loan. You have the option to apply for an unsecured business line of credit or put down security, assets like machinery, or financing- for a secured credit line. Every option has its benefits and shortcomings. Generally, the minimum credit rating requirements to obtain a business credit line is 560.
Where To Find Commercial Convection Financing?
Traditionally, banks are the first stop for restaurant business owners looking to secure funds. Nonetheless, a lengthy and sophisticated loan process is not ideal for small businesses that require fast financing, despite the repayment options and competitive terms banks and credit unions might provide. Online lenders and marketplaces such as Top Financial Resources fill the void by conventional banks with lower qualifications thresholds and rapid funding that offer restaurant owners fast equipment financing. The difference indicates getting a loan for your restaurant in hours instead of weeks or months.
Why Choose Top Financial Resources?
Consider using our buy now pay later restaurant equipment financing and leasing plans when you next need Southbend SLES/20SC or any other convection oven. We even provide special financing solutions for people who need bad credit restaurant equipment financing. We offer high-quality name brands, and buy now pay later commercial equipment financing. 
Top Financial Resources is a specialist in commercial equipment financing. We work hard for restaurateurs to help them realize their dreams. We have various commercial convection oven financing and leasing programs for established restaurants with good credit ratings, and most require little or nothing down. Most of our commercial convection oven financing programs are also application only- indicating that no financial statements are required for quick and easy approval.
Nonetheless, our specialty is working with restaurant business owners with less than perfect credit or those who have been declined by conventional banking sources. Our bad credit restaurant equipment financing and leasing program looks beyond credit rating and investigates the cash flow of your business. We even consider additional collateral and co-signers. Top Financial Resources believe in second chances and prefer assing "underdog" to succeed.
Our loan or lease application process is simple to complete, and we have experience in approving start-up companies- no simple task in today's financial environment. So whatever your situation, good or challenged credit, start-up or established restaurant business, give us a call at 1-(800)-260-5126 or complete our safe and secure online loan application through our website. We can help you to acquire the equipment that you need. Here are some of the reasons you should use our financing solutions:
3-minute easy loan or lease application

Budget friendly-low payments

Same-day approval

We finance both used and new equipment

In-house customer service

No setup or hidden fees

Approval based on a business profile

Up to 7 months to pay

Free delivery

We customize financing programs based on your business needs
Steps To Repair Your Credit Score Fast
You can do several things to lower your borrowing risk if you want to better your chances of getting approved. One thing you can do is show that your restaurant is booming. If you can show that your restaurant has been increasing over the past couple of months, lenders might be more forgiving when it comes to bad credit. You can also find somebody willing to be a trusted cosigner. This person should be someone who has a better credit rating than you since this will give you a more desirable rate. Lastly, you can make a big down payment from the beginning. Lowering the loan amount from the start will show lenders and equipment financing companies that you are committed to paying it off faster.
Financing a commercial convection oven with a bad credit score might be challenging; however, you have the opportunity to boost your score in the process. Follow the simple steps to attain a better credit score rating, and in turn, you will prove you are not a risky borrower.
Convection Oven That Can Be Funded Through Commercial Convection Oven Financing For Restaurants With Bad Credit
As a restaurant owner, you might find it hard to keep up with your clients' many demands. To make matters worse, a broken or old down kitchen convection oven can leave your foodservice slow or completely out of order at times. This can leave much to be desired for customers, who might be willing to visit another restaurant the next time they want to eat out. Why should you lose potential customers when you could be making a profit as soon as you open your doors for your restaurant? With Top Financial Resources, you can receive commercial convection oven financing to fund any restaurant oven that you need, including:
Southbend SLES/20CCH Double Deck Electric Convection Oven

Southbend SLEB/20SC Double Deck Electric Convection Oven

Southbend SLEB/20CCH Double Deck Electric Convection Oven

Southbend KLES/20CCH Double Deck Electric Convection Oven