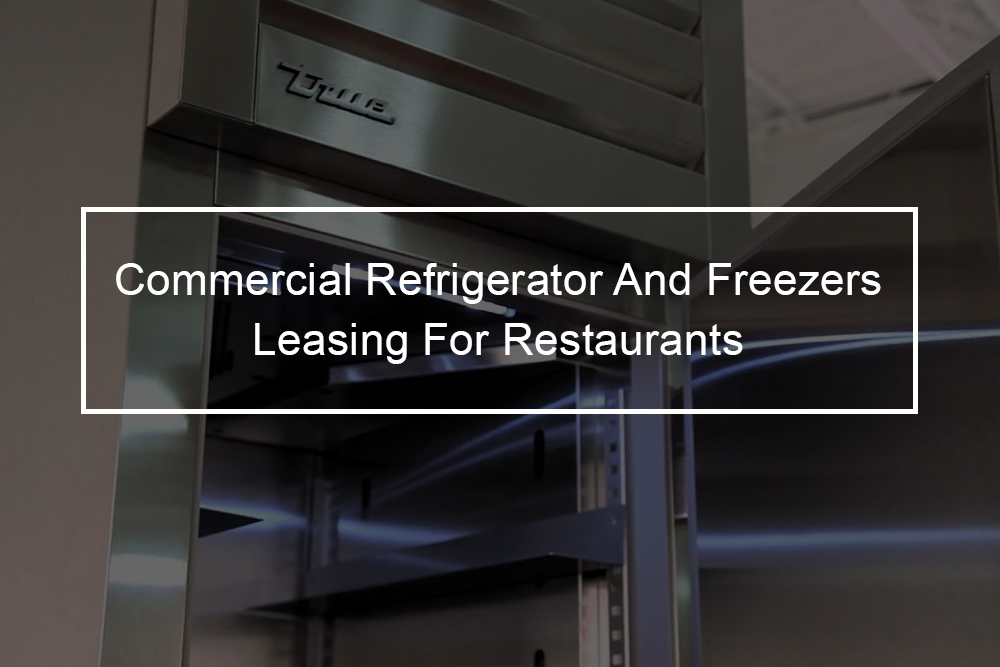 Why worry about spending your restaurant's capital by buying a costly True STG2R-2S-HC refrigerator upfront when you can use our money instead? Whether you are looking for one or multiple refrigerators, we can help you reach your restaurant goals with competitive types of restaurant equipment leasing solutions.
---
True STG2R-2S-HC Overview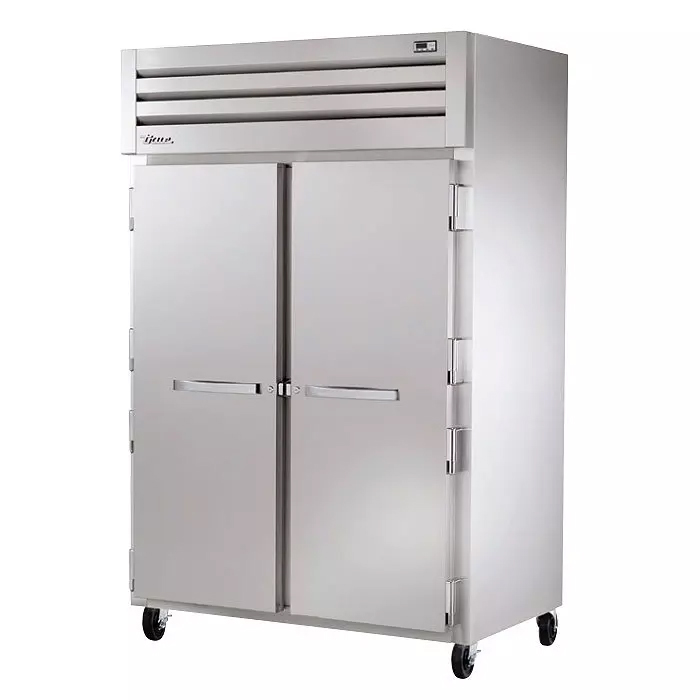 The True STG2R-2S-HC two-segment reach in-refrigerator has stainless steel front and doors with aluminum exterior sides. The unit's interior has an aluminum wall and rear with a stainless steel ceiling and floor. Since the refrigerator is insulated with polyurethane, and the doors stay open past 120 degrees, it is able to trap cold air inside; this enables the product to be put in and taken out with ease. It also comes with magnetic gaskets around the doors, which prevent air leaks, while LED interior lights shine on the product for visibility. This refrigerator is NSF compliant to hold open food product on six shelves.
The top-most refrigeration system is separated from the floor, so it resists taking in the dirt that could clog the condenser. It utilizes a capillary tube system to send R290 hydrocarbon around the cabinet to hold temperatures between 33 and 38 °F. The operator can monitor temperatures since they are digitally displayed, and they can be set on Fahrenheit or Celsius for convenience. The True STG2R-2S-HC two-section refrigerator has evaporator and condenser fan motors that move a consistent volume of air. Its evaporator is coated in epoxy to resists corrosion.
True STG2R-2S-HC Details
5-in.-dia. castors lock on the front set

Aluminum exterior sides

Back and interior sidewalls are aluminum.

Cold air is retained by polyurethane insulation.

cULus and UL-EPH listed; ENERGY STAR categorized

Easily unload and load product since the doors stay open past 120 degrees.

The Interior ceiling and floor are stainless steel.

It is made with innovation in the U.S.

Magnetic door gaskets keep the air inside.

NSF/ANSI Standard seven compliant for holding an open food product

Six shelves hold the product.

Stainless steel front and exterior doors 

The LED interior lights provide visibility.
Self-contained Refrigeration System Of True STG2R-2S-HC
Comes with condenser and evaporator fan motors move a consistent volume of air

The corrosion-resistant evaporator is coated in epoxy

Digitally displayed temperature can be shown in Fahrenheit or Celsius 

R290 hydrocarbon refrigerant in the capillary tube system keeps the cabinet cool

Temperature holding range: 33 to 38 °F

The Top-mount system will not easily take in debris and dirt. 
Dimensions And Utilities Of True STG2R-2S-HC
525⁄8 in. W x 351⁄4 in. Dx 841⁄8 in. H

115 V/60 Hz/1 ph, 9-ft. cord with a NEMA 5-15P plug

5.9 A, 1⁄2 HP
---
What Is Commercial Refrigerator and Freezers Leasing?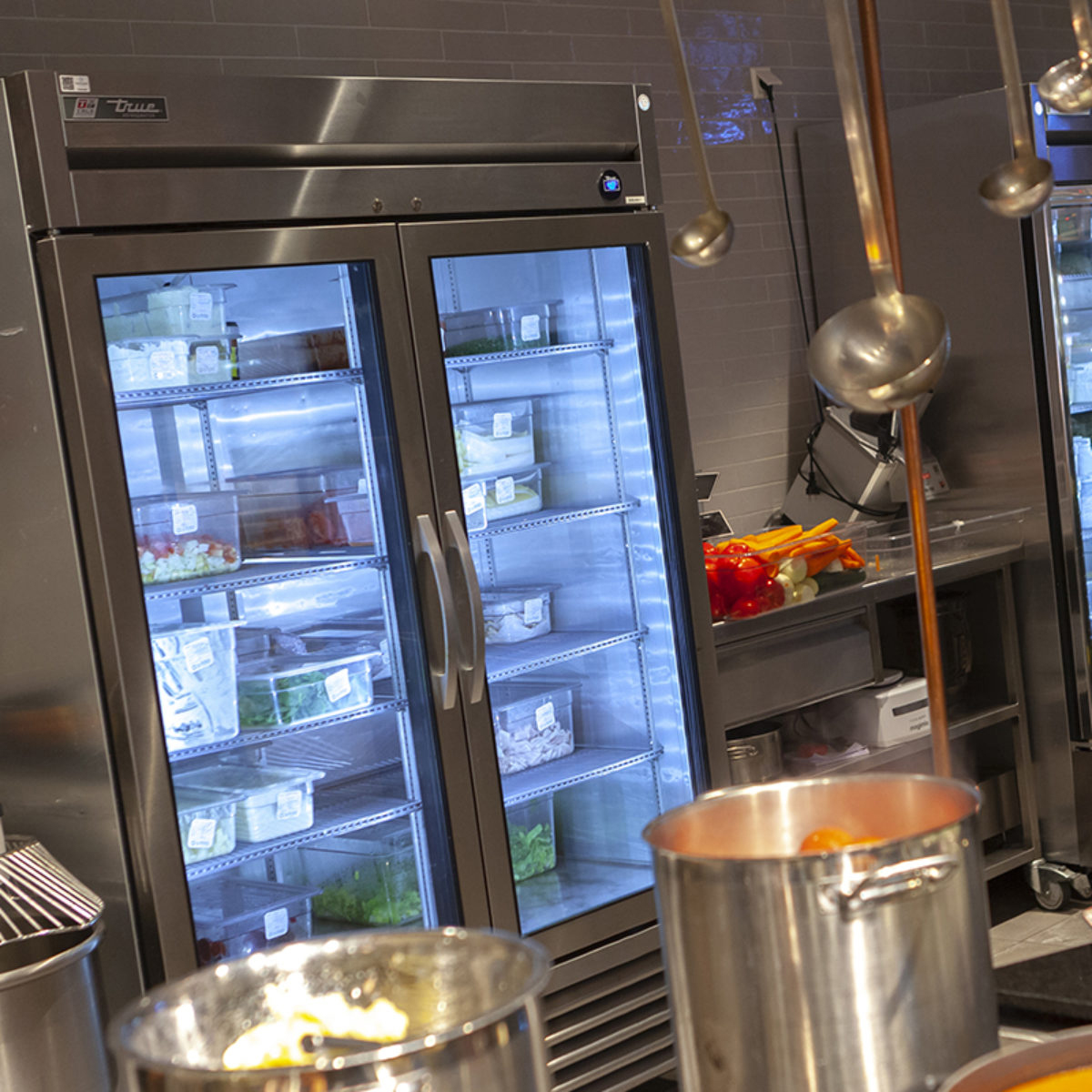 Commercial refrigerators and freezers leases enable companies to lease or rent refrigeration equipment without the significant cost of buying new. Much like renting premises, leaseholders pay a monthly fee for a set period. When the lease is over, you might have the option to buy the equipment outright, go for an upgrade or extend your lease. And even though purchasing and hiring might seem similar, there are a few important distinctions to be made. When your leasing agreement ends, you do not automatically gain ownership of the leased refrigerator, even though you might be offered the option to buy it, upgrade the equipment, or renew your lease. With hire purchase, you will pay an initial deposit followed by set monthly installments. After your balance is paid in full, you will own the item outright. It is important to note that your lease contract is likely to be with a third-party service and not offered directly by the equipment supplier.
How Does Commercial Refrigerator And Freezers Leasing Work?
There are various equipment leasing options that you can use to lease True STG2R-2S-HC, each with their own different ways of working.
Operating lease arrangements: If a restaurant chooses to go with an operating lease, they are allowed to use the given equipment; however, they are not provided with any ownership rights. Generally, these belong to the restaurant equipment leasing company or financial institution.
Open-end and closed-end agreements: Then there are closed-end and open-end leasing contracts. With the latter, no money is obligated with the lease duration. Thus, the equipment can be given back without incurring extra costs. On the other hand, an open-end lease involves payments that end with a much larger balloon payment when the lease duration ends. Whereas this indicates a business can maintain its cash flow, the final payment might be more than if they would have bought the refrigerator outright.
Lease-purchase contracts: A lease-purchase contract, another example of an equipment lease agreement, involves the restaurant leasing the equipment entering into a ledge to purchase the equipment after the term ends. Another alternative is called the lease option, and it gives restaurants the choice to purchase the equipment either during the lease duration or at the end of it.
What Type Of Commercial Refrigerator And Freezers Can Be Leased?
Almost any refrigeration equipment you need for your business can be leased. Products vary per company, but most restaurant leasing companies will offer leasing agreements on various refrigerators and freezers, ranging from used to new machines.
Leasing can be a safer option for obtaining high-risk equipment that is likely to require regular repairs. Based on your contract, your leasing company might also pay for general maintenance. Note that equipment leasing is not for everyone, but it can be useful for small restaurants looking to get started and established restaurants to keep up with new technologies without a significant cash outlay. Apart from True STG2R-2S-HC, you can also consider leasing:
True STG2R-4HS-HC Reach-In Refrigerator

True STG2R-2S-HC Reach-In Refrigerator

True STG1R-2HG-HC Reach-In Refrigerator
How To Choose A Restaurant Equipment Leasing Company?
Restaurant equipment lease providers differ in rates, types, and benefits. At Top Financial Resources, we understand that having the right commercial kitchen equipment for the job can make all the difference in the world, mainly when it comes to completing a project on time and on budget. That is why all of our restaurant equipment leasing options are customized to suit every unique customer's needs, so we can make sure that you get exactly what you need to meet your project requirements. Get in touch with our financing expert team today to find out more about our restaurant equipment financing services. We would like nothing more than to help you choose the best equipment for the job.
Commercial Refrigerator And Freezers Leasing Process
Our commercial equipment leasing process is fast and easy. If you are interested in submitting an application, please complete the online application form on our website, or you can contact us at 1-(800)-260-5126.
Applicants should provide:
Completed

Top Financial Resources

leasing application (through fax, email, or mail)

Financial statement (s) (applies for leases over $35,000)

Terms of lease desired

Description of the refrigerator to be lease and cost
After the information is received, Top Financial Resources will:
Verify your bank account information

Access credit bureaus, payment, and other electronic credit rating agencies as appropriate

Confirm status with trade references

Review your application
Top Financial Resources usually respond within 24 to 48 hours (weekends excluded) and:
We will notify you of approval status or request extra information if required

Prepare True STG2R-2S-HC lease documents
The initial lease documents will be sent to the dealer or customer (whichever is preferred):
The appropriate parties will execute the documents.

Documents will be returned to us with either the security deposit or documentation fee and advance payment. 

After receiving the executed lease, we will issue a purchase order to the dealer/vendor.

After receiving the customer's certificate of acceptance and verbal confirmation of the item delivery, we will pay the vendor. The billing procedure starts immediately after the vendor is paid.
How Much Money Is Needed Upfront For Commercial Refrigerator Leasing?
Lease financing usually provides 100-percent of the dues needed for equipment purchase, while loans do not, often requiring you to pay 20-percent of the total as a down payment. If a down payment is required, you might need reassuring capital to cover any upfront costs.
Restaurant Equipment leasing: Who Takes Advantage of the Tax Incentive?
Under a loan structure, a restaurant can claim depreciation. Nonetheless, they will also have to provide a down payment, and the interest rate is higher. Under an equipment lease, the leaser claims depreciation in exchange for a lower APR- often half that of a loan. If depreciation credit is crucial to your business, and you still want to lease, ask about capital or finance leases' availability.
Are Commercial Refrigerator Leasing Terms Flexible?
Compared to loans, leasing is seen as the most flexible financing option. Based on the lease structure, you can start with low payments and increase them as time goes by (called step-up lease), defer payments, and even add more equipment onto an existing lease under a master lease structure.
Final Thoughts: True STG2R-2S-HC Leasing
When it comes to getting new True STG2R-2S-HC for your commercial kitchen, there are essentially two options: purchase the equipment outright or lease the equipment. Leasing restaurant equipment tends to be a smart option for restaurants of all sizes since it allows you to get exactly what you are looking for without having to come up with a collateral or down payment.
Whether you are looking for a new refrigerator or freezer or a used one, we will work closely with you to build a contract that works for everyone. All of our restaurant equipment leasing options can be customized to meet your exact business needs.