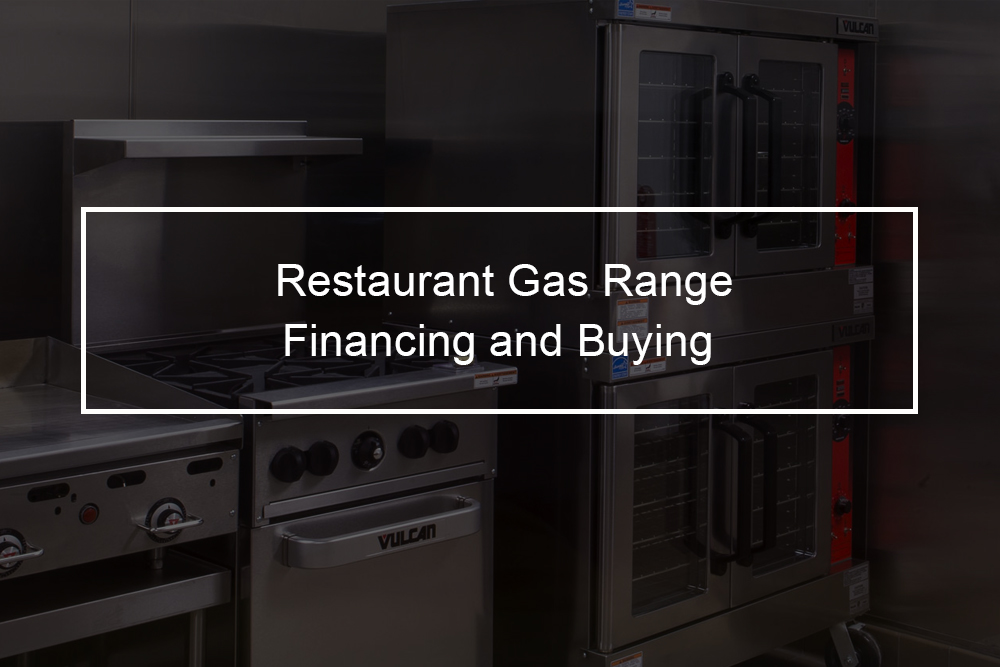 Buying new restaurant equipment can be costly, especially if you are opening a new restaurant or you are on tight working capital. If you have ever had sticker shock from replacing old equipment or purchasing a new one outright, you might have wondered if it would be better to finance or lease restaurant equipment. We will walk you through the pros and cons of Vulcan 72SS-6B36GP financing and leasing and help you decide if it is the right option for your restaurant. But first, let us look at the Vulcan 72SS-6B36GP.
---
Vulcan 72SS-6B36GP restaurant gas range details
The gas range is one of the most versatile and most used pieces of equipment in a commercial kitchen. With the ability to warm, simmer, braise, boil, saute, boil and grill, Vulcan 72SS-6B36GP is a chef's best friend. Whether you are starting a restaurant and considering purchasing a range or looking to replace the one you are presently using, give this guide a walkthrough.
Vulcan 72SS-6B36GP gas range is built with the kitchen's best-suited needs with an endurance six-burner liquid propane range with griddle and two standard ovens. This heavy-duty and versatile piece of cooking equipment is ideal for you when you need one item in your commercial kitchen to do multiple tasks. Because this item features six open top burners with two standard ovens as the base, you can fry and simmer on top while eliminating wasted space by using the ovens below for your baking and warming needs. Besides, the ⅞ thick, 36″ wide griddle with a 4″ grease through offers additional cooking space for bacon, pancakes, cheesesteaks, or burgers to provide you with outstanding versatility. When it comes to the chef who enjoys cooking by feel, the manual controls enable you to set the griddle top's temperature to suit the cooking requirements of different foods.
Each of the six burners delivers 30,000 BTU of heating power, and thanks to the lift-off heads, maintenance and cleaning is a simple process. Besides, the 12″ x 14 1/2″ rear lift-off cast iron grates and front 12″ x 12 1/2″ lift-off grates enable easy access to the burners while supporting your largest frying pans and stockpots. For fast ignition, a shrouded flash tube pilot system for every two burners is standard.
This range has two standard bakery depth ovens that deliver 35 000 BTU each for maximum efficiency for warming and baking needs. Two oven racks come included with every oven, and with four rack positions per compartment, you can customize every cavity to best suit your requirements. With separate controls located in cool zones, either oven might be used by itself or in conjunction with the range top. Every oven's door panel or bottom is porcelainized for simple clean up. And two extra-deep crumb trays further expedite the cleaning process, as they can be removed and emptied when they get full.
A fully welded frame combines with stainless sides, steel front, and lift-off high shelf to ensure long-lasting use in your commercial kitchen. 6″ stainless steel adjustable legs come standard. A liquid propane gas connection is needed for operation.
Overall dimensions of the Vulcan 72SS-6B36GP restaurant gas range:
justify to Right: 72″

Front to Back: 34″

Height: 58″
Interior dimensions of the Vulcan 72SS-6B36GP restaurant gas range:
justify to Right: 26 3/8″

Height: 14″

Front to Back: 27″
Other restaurant ranges that we finance
Garland/US Range Garland US Range SS684 Sentry Series Restaurant Range

Garland/US Range SS686 Sentry Series Electric 6 Element 19 kW Electro-Mechanical Oven Restaurant Range

Lang Manufacturing R30S-ATF Restaurant Range

Lang Manufacturing R12-ATHM Lang® Marine Range

Garland/US Range Garland US Range S686 Sentry Series Restaurant Range

Lang Manufacturing R30S-ATFM Lang® Marine Restaurant Range

Lang Manufacturing R30C-APC Restaurant Range
---

Advantages of financing Vulcan 72SS-6B36GP
For certain business owners, commercial gas range financing has its advantages. Check them out to see if this financing option is right for you.
Full ownership of the range after the loan has been repaid: this is the most obvious benefit of restaurant equipment financing. This is particularly useful for equipment with long shelf life like a gas range but might not be useful for equipment that could become technologically outdated.
Tax breaks: One of the most significant benefits of financing equipment is tax breaks; if the appliance is one hundred percent for the use of your business, you will bag yourself some good tax deductions.
Resolve cash flow issues: Splurging on a big purchase can greatly disrupt your cash-flow. However, through restaurant equipment financing, you will be able to spread the cost out and resolve cash flow problems.
No collateral required: Vulcan 72SS-6B36GP itself will serve as collateral should you default and become unable to meet your payments, so there is no need to offer upfront collateral and risk losing it.
Flexible payment scheme: Your payment scheme will, of course, be based on your lender. Make sure you build a good relationship with your lender, and by simply asking, you should be able to close flexible payment scheme deals. It can be anything from quarterly, seasonally, monthly, and even annually. Just remember, do not be shy; make sure you suggest to your lender what would be most comfortable for you.
Speedy financing: Get the gas range you need promptly. With restaurant equipment financing, you can get your hands on the funds very fast, though this greatly depends on the lender you go with. We can not speak for everyone but using Top Financial Resources, you could get the financing you need on the very same day that you applied.
---
Disadvantages of funding Vulcan 72SS-6B36GP with restaurant equipment financing
Whereas financing restaurant equipment might seem like a great idea, this option does not come without its shortcomings. Learn more about the downside of financing gas range below:
Restrictive: As indicated in the name equipment financing, this particular type of loan is only for equipment. So if you needed the funds for something else, maybe rent, hiring, or other expenses, then you will not be able to use your equipment loan. There are different kinds of funding that can be used.
You are responsible for the gas range: This means, if anything should happen to the equipment, you are responsible for all the maintenance costs. This comes hand in hand with owning the gas range.
High-interest rates: A major benefit to purchasing (as opposed to leasing or traditional bank loans) is the fact that you do not pay interest rates when you purchase. If your credit rating is less than spectacular, you will possibly end up paying very high-interest rates on financing, which adds to the overall cost of the gas range.
---
Equipment Leasing vs. equipment financing
There is one major difference when you are comparing equipment lease versus financing, and it is in the name-lease. Generally, equipment leasing involves renting the gas range over a period of time in return for fixed payments; essentially, you will never own the equipment but instead use it for a particular period. Leasing is better if you will not need equipment long term. If your restaurant is just starting, you might want to go with more affordable, light-duty equipment before you know how many customers you will have each day. At the end of your equipment lease term, you have the chance to return the appliance. Remember to go through your lease contract carefully for your end-of-lease options. With equipment financing, after paying back the loan, you will eventually own the gas range.
---
Leasing & Financing commercial gas range at Top Financial Resources
If you have taken all of these points into consideration and feel that the equipment financing benefits outweigh the drawbacks (this, of course, will depend on your restaurant needs), then you might be wondering how to apply for equipment financing. Whether you choose to financing or leasing your Vulcan 72SS-6B36GP, Top Financial Resources offers both options. To lease equipment with Financial, simply fill out our online application. Your loan specialist will discuss the right financing options for you.
Our financing process is very simple. We assess your future sales revenues and get you the capital you need to buy the equipment. After we receive the quick application or the full pre-qualification application, and a couple of supporting documents, funding takes place within 48 hours. After you are approved for the loan, you will be contacted about the financing or leasing terms and payment options.  If you have any questions or queries, be sure to let us know by writing to us [email protected] or call at 1-(800)-260-5126.
Why Top Financial Resources?
We know restaurant businesses: We have experience supporting restaurant business owners
Personalized experience: Equipment financing solutions and payment options tailored to your particular needs
Fast and easy application process: No-cost, no-obligation simple application process
Loan specialists who care: Experienced loan specialists help you make the right decision
Preserve cash: Hold on to more of your hard-earned cash for use in other parts of your restaurant