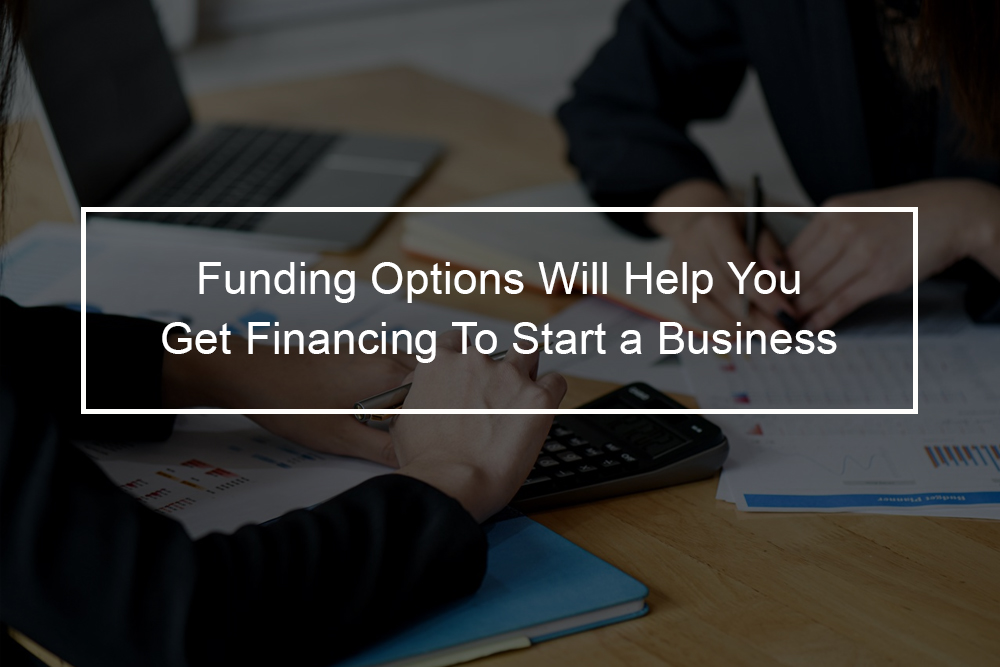 A startup business loan encompasses any financing aimed specifically toward startups with little to no business history. Although it might not be simple to access financing as a new business, there are still various business loans and financing methods accessible to startups, including business credit cards,asset-based loans, SBA microloans, and more. 
---
 7 options for small business start-up loans
SBA Microloan
Of all of the financing options on this post, SBA Microloans are most comparable to traditional business loans. Via their microloan program, the SBA loans money to intermediary financial institutions and non-profit lenders, who then issue loans to small businesses. Through this program, you can get loans up to $50,000 with terms up to six years. Even though the rates can vary, typically, SBA Microloans will have interest rates that range from eight-percent to thirteen-percent.
Even though these SBA loans are only available in smaller amounts, they provide affordable access to financing that can be hard for startup businesses to find. Generally, SBA loans need a minimum of two years in business, and reliable credit and business financials. However, with this program, there is more flexibility- microlenders will frequently work with business owners with average credit, and those with limited business. Besides, because SBA microlenders are community organizations, they often focus on women-owned businesses or minorities and those operating in disadvantaged areas. Thus, if you are looking for a lump sum startup business loan that can be utilized for various purposes, an SBA Microloan will undoubtedly be worth considering.
Startup consultants
Running and growing a new business comes with unique difficulties, and the reality is that half of all new businesses will not survive for five years. Making a wrong decision, such as getting the wrong financing- can sink you in those early years. That is why using a startup consultant can make sense. A consultant typically charges a premium to connect you with financing; however, it can be well worth it. Beyond finding your funding, they can check your viability for funding and ensure you are covered with all the fundamental services that a startup business requires, from business plan creation to business insurance and more.
Friends and family
Maybe the most common way of funding a new small business is to borrow money from family or friends. Of course, if your credit is bad- and your friends and family know it- you will have to persuade them that you will be able to pay them back. In these cases, the potential cost of failure is not just financial; it is personal. Business is mostly personal, and for most people, it is hard to separate the two. Trim your list of family and friends to those who understand your plans, and do your best to ensure they are comfortable with the risks involved.
Asset-based financing
Asset-based financing can be an excellent option for your startup if you are looking for financing for a particular purpose. On the whole, asset-based financing encompasses any kind of financing backed by an asset- whether equipment, invoices, real estate, or another type of collateral. The most common kinds of asset-based financing are equipment and invoice financing. These kinds of funding make worthwhile startup business loans because tangible assets back them- lenders are more likely to be flexible with qualifications and requirements.
In this way, a lender might be willing to provide you asset-based financing even though you have limited time in business. With invoice financing, a financing organization will provide you an advance of capital in exchange for your outstanding invoices- generally up to eighty-five percent of the invoice value. When your clients pay the invoices, the company will give you the remainder of the funds, after deducting their fees. Invoice financing is great for B2B businesses that have capital tied up in outstanding invoices. With the advance from an invoice financing organization, you can cover your working capital needs.
On the other hand, with equipment financing, a lender will finance the purchase of your equipment, sometimes up to 100-percent of the value of the equipment. Just as the invoices back your invoice factoring, the piece of equipment you are buying serves as collateral on the funding.
Generally, equipment financing will be issued similarly to a traditional loan-where you receive a large sum of capital to buy the equipment. You will then pay back the lender over time, with interest. In this event, equipment financing is a worthwhile option for startups who require to buy equipment. All things considered, asset-based financing is akin to a traditional business startup loan; however, backed by physical collateral- making it more straightforward for newer businesses to be fit.
Business credit cards
Provided your startup has been in operation for less than six months, you look into a business credit card for a source of funding. Even though business credit cards are not necessarily traditional startup business loans, they can provide you access to a line of credit. You can then use it to cover big expenses or daily spendings. Of course, you will want to ensure that you pay your balance off every month to avoid high-interest rates on the balances you carry over. A business credit card is a beneficial financing product for any business owner; however, it can be particularly useful in place of a business startup loan for several reasons. First, it is fast and straightforward to apply for a business credit card, and second, they provide you the freedom to borrow as much money or as little as you require each month. And family, they do not require collateral to secure the credit line.
With this in mind, if you are looking for a business credit card to cover larger start expenses, you will want to start with those that provide zero-percent introductory APR periods. These zero-percent intro APR business credit cards will enable you to carry a balance for a limited time with no interest- making this card very similar to using a free loan. Of course, once the intro period expires, you will need to pay off your balance to avoid facing interest at the variable Annual Percentage Rate that sets in. In any case, provided you have a newer startup that can not yet qualify for more traditional business startup loans or only needs a limited amount of financing- you can start with a business credit card.
Personal loans for business
Just like business credit cards can be beneficial for startups with less than six months in business, personal loans for businesses can be an option for new businesses. In essence, a personal loan for business is exactly what its name indicates- it is a loan you take out as an individual, depending on your personal finances, but used for business purposes. One of the advantages of this kind of startup business loan is that it can be less costly than a business loan. Moreover, it can be much simpler to qualify if you have strong personal finances and limited business history.
On the contrary, it is extremely risky to take on a personal loan for business- for if your business fails, and you can not pay back the loan, your credit history and personal finances are on the line. Besides, mixing your business and personal finances can put you at risk for organizational, legal issues, and bookkeeping. With that being said, however, if you are looking for a small amount of capital when you first start- a personal loan for business can be worth considering if you do not have any alternatives- as far as you understand the risks and manage your finances wisely.
Small business grants
If you would prefer a kind of startup funding that you do not have to pay back, you may look into small business grants. Just like business credit cards, grants are not your typical kind of startup business loan. However, if you can get a grant for your business, you will have access to free capital- which you will not possibly find with any other kind of financing product.
There are many kinds of grants you can apply for, including those from state and local governments, the federal government, and those from corporate organizations, in particular. Small Business Technology Transfer Program and the Small Busines Innovation Research Program are great options for small businesses involved in technology, innovation, and science.
Besides, you will find that there are various grant options reserved for certain types of businesses, such as immigrant-owned businesses, veteran-owned businesses, women-owned businesses, businesses operating in particular communities, minority-owned businesses, and mission-oriented businesses. With business grants, though, it is essential to remember that applications are very competitive. Thus, you might spend significant time preparing and gathering your application materials with no return.
However, although business grants are not a traditional replacement for startup business loans, if you think you are eligible for a grant, you will find one of the most affordable startup financings out there. Running a small business is hard and costly, and starting a business might be the toughest part for entrepreneurs. Whereas it can be tough to find a lender from whom to borrow, it is impossible to obtain a startup business loan.