Farm Equipment Loan Interest Rates
Farm equipment loans are small business loans that provide farms with the financing they require to purchase farm equipment. That equipment will function as collateral for the very loan used to buy it. Since the equipment is the most necessary yet the most expensive part of a thriving agricultural business, farm equipment loans can be the difference between a farm's success and failure. Beyond even deciding if or not to take on debt in the form of a farm equipment loan, though, is the APR question on the financing. The interest rates, among other factors, will determine the total cost of the funding.
In this post we will discuss:
What is farm equipment financing?

Farm equipment loans

What is equipment leasing?

What are the financing rates for farm equipment?

Is used farm equipment financing available?

How to obtain farm loans with bad credit

Farm equipment financing at Top Financial Resources

Farm equipment application process
What is farm equipment financing?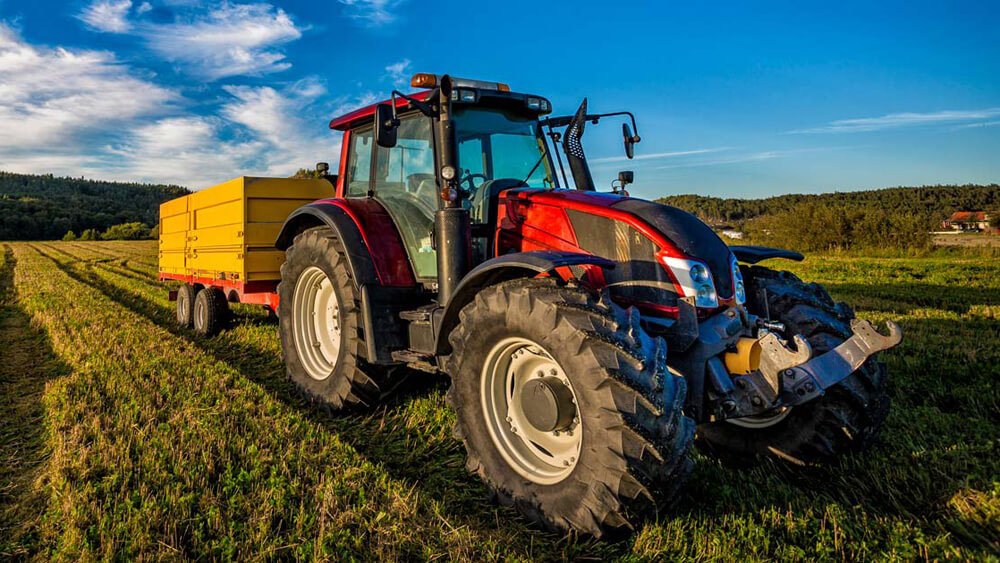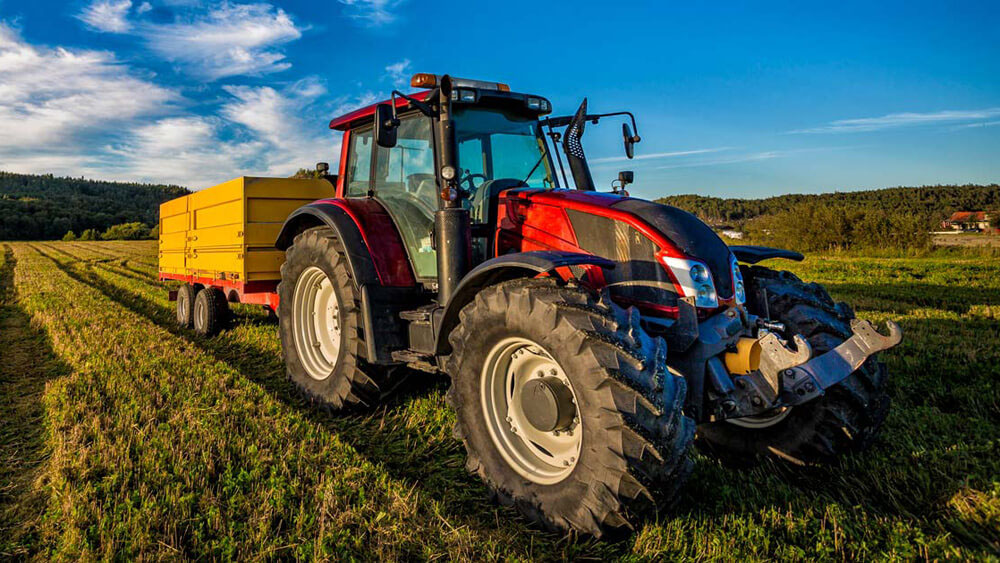 Farm equipment financing is a way to buy or borrow farm equipment when you do not have the money to buy it upfront. The two most common farm equipment financing options are equipment loans and farm credit leasing. There are government programs you can use to fund farm equipment purchases like sba loans, fsa direct farm ownership loans, ag equipment financing and USDA loans and grants. Farm Service Agency (FSA) offers loans to assist ranchers and  farmers get the financing they need to start, maintain or expand a family farm. Ag loans provide highly competitive lease and finance options on farm equipment and other heavy equipment sold through private party transactions. SBA programs such as paycheck protection programs (ppp loans) and sba 7a offer small businesses favourable terms, rates and options than traditional loans.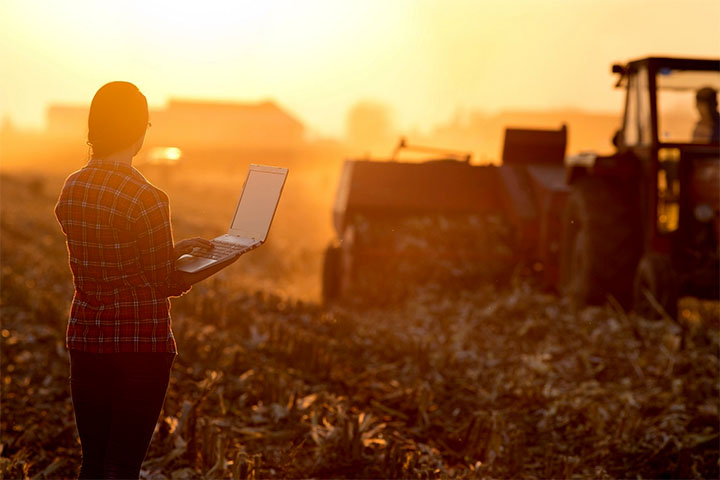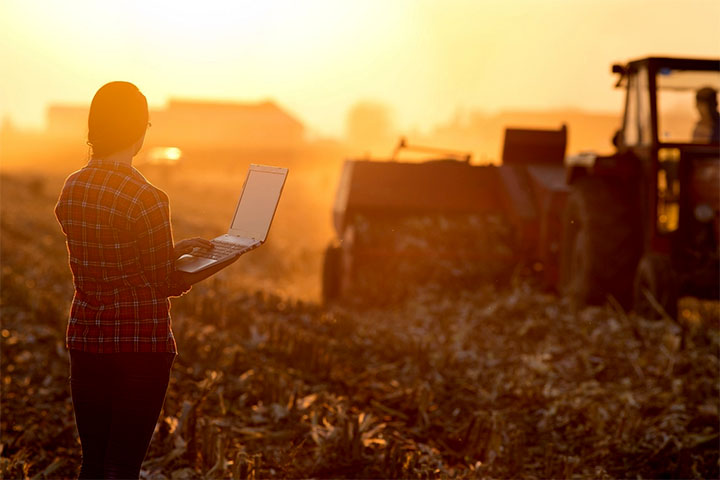 Farm equipment loans
An equipment loan offers a lump sum of money that you can use to fund the cost of a new or used farm equipment. Your loan is generally secured by the farming equipment you are buying with it, which can result in decent interest rates — whether variable or fixed. And you will pay interest on what you borrow through monthly repayments. The best deals on farm equipment loans tend to go to businesses that have been operating for at least two years, have decent credit, and are looking to buy new equipment. Credit unions, banks, and online lenders often offer farming loans, but you might find a better deal through a dealership like John Deere. Monthly payments for equipment loans tend to be higher than you will find with a lease; however, you end up owning the item once fully repaid. It can also be cheaper in the long run if you plan to use the equipment for a long time.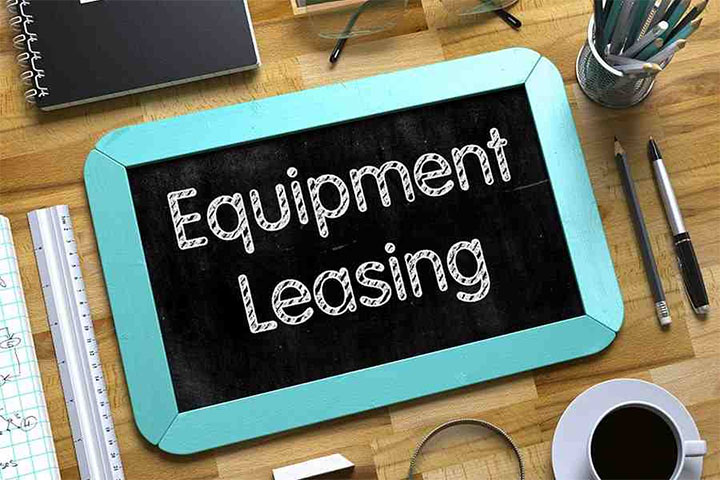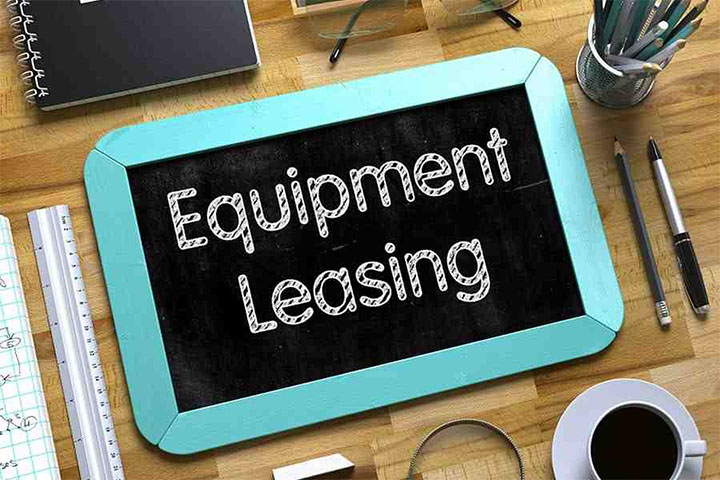 What is equipment leasing?
A farm equipment lease is an extended rental contract for farm equipment. As with any lease, you will make payments on the equipment as far as you are using it. However, payments can be lower than those that come with equipment loans because you do not pay off the equipment's full cost. Leasing can be a smart option for new businesses, those with a low credit score, or not looking to use the equipment over a long time. It can also free up your money for other business investments or purchases. Apart from lower payments, you will not need to worry about your equipment's value decreasing over time. And if you do like it, most lenders give you the option of purchasing it at the end of your lease term with one large payment (even though taking out a loan is generally a better deal).
What are the financing rates for farm equipment?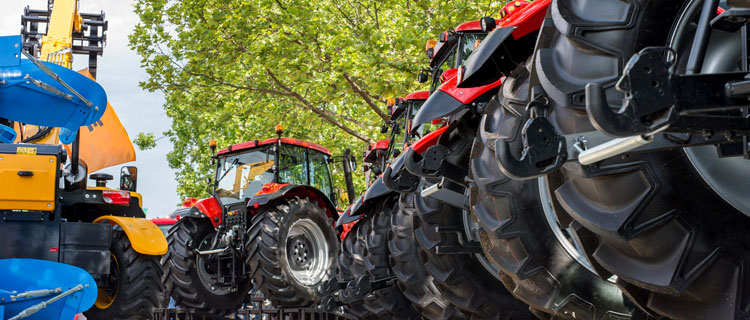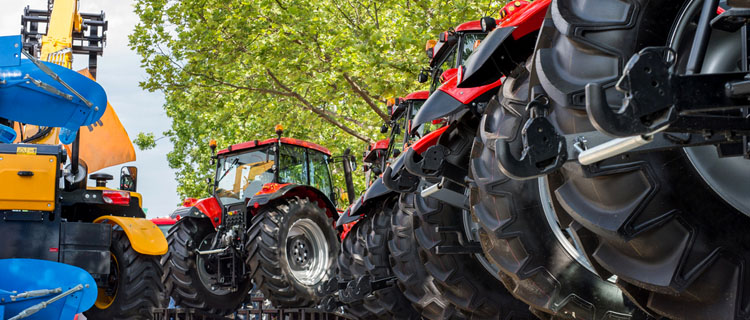 The actual financing rates for farm equipment depend on many factors, such as your personal credit, time in business, and the price of the equipment you are buying. You can sometimes obtain really good interest rates (5-percent per year or less APR) if you are purchasing directly from a dealer, with two caveats: first, you often need very good credit and at least two years' time in business. Secondly, most equipment financed with special rates via a dealership needs to be less than ten years old. If you meet those two criteria and are purchasing from the dealership, it is wise not to look elsewhere. (The dealer makes enough money on the equipment to offset not turning a revenue or even running a small loss on the funding side).
If you are not financing through a dealer, but you have stellar credit, significant time in business (two years or more), and decent annual revenues ($500,000 or more), presuming the machine is not more than ten years old, you can line up lower-cost financing through your bank than with other sources. Generally, rates at the bank are quoted as an APR of 6-8 percent annually, though the rates vary depending on your bank and your situation.
If you are not using a dealer or bank, you will probably use a company like ours, an equipment financing company.  To understand the APR on farm equipment better, let us do some real numbers. You can use the numbers we will give you to double-check the rates on any numbers we or any other equipment financing company provides you to find out the interest rate. Let us start with payments. Based on your credit, here are sample payments per $25,000 financed, assuming a five-year loan where you, the borrower, own the equipment at the end for $1.
Case study of equipment farm financing: apr, monthly payment and simple interest rate, table 1
| | | | |
| --- | --- | --- | --- |
| Credit Score | Loan Payment (per month) | Simple Interest Rate | APR |
| 619 or less | $1,158 | 35.6 % | 51.0% |
| 620 | $824 | 19.6% | 31.0% |
| 720 | $590 | 8.3% | 14.6% |
First, notice that when the interest rate is computed as an APR (the way a bank would calculate a loan), the rates are much higher than when computed as simple interest. Beware that some financing equipment companies quote rates as simple interest. That way, you will think the rates are lower than they really are when comparing apples-to-apples versus dealer or bank financing.
Here is how to compute simple interest. We will use the $590 payment on $25,000 for five years as an example.
Step 1: Multiply $590 by 60 to obtain the total payments. ($35,400)
Step 2: Deduct the cost of the equipment ($35,400 – $25,000 = $10,400) – these are the total finance charges
Step 3: Divide the finance charges by the number of years you are funding for ($10,400/5 = $2,080 per year)
Step 4: Divide the yearly finance charge into the purchase price ($2,080/$25,000) = 8.3%
Converting the figure into an APR is more complex. It requires a financial calculator or a spreadsheet and a finance geek, or at least it used to be until Google came along and enabled you to figure stuff out pretty easily. You can use the Interest Rate calculator. Just Go Here: http://www.calculator.net/interest-rate-calculator.html and type your loan amount, number of years, and the payment- it spits out an interest rate.
Is used farm equipment financing available?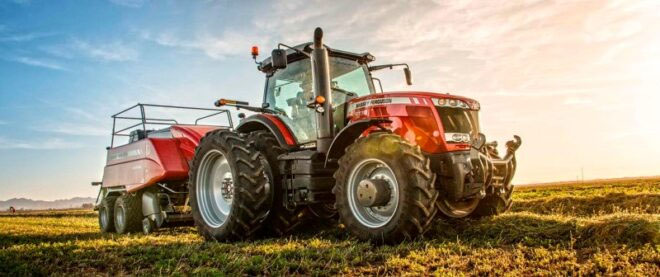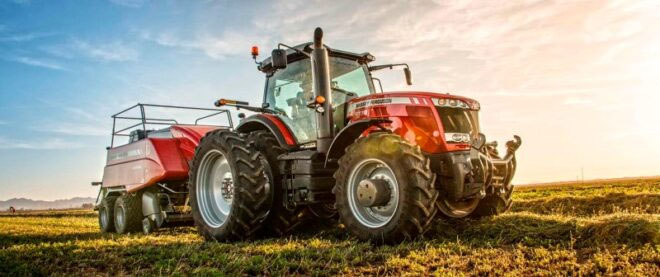 Used farm equipment financing is definitely an option. It might come as a surprise—used equipment as collateral is probably riskier for the lender, as it will not be worth as much if they have to liquidate it in the event of a default. That said, used farm equipment loans are very common. Almost any bank, farm equipment financing company, or government entity includes used farm equipment financing in their overall farm equipment financing product. But they will likely agree to do so if you request it and the used farm equipment in question is in good shape.
How to obtain farm loans with bad credit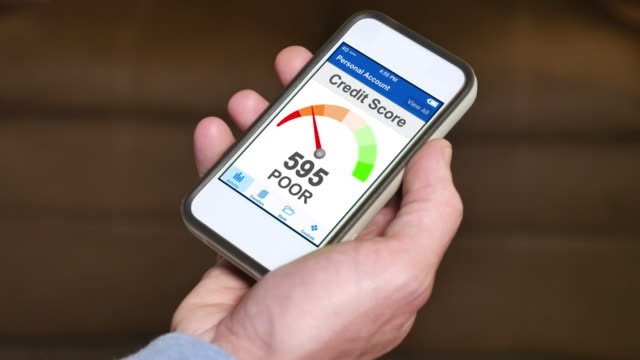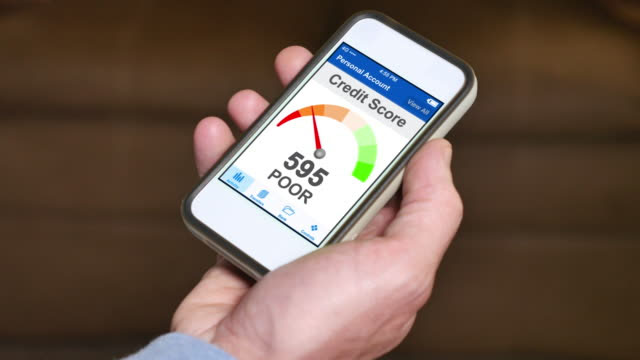 If you need to get your hands on a reaper, tractor, a cultivator, or any other type of agricultural equipment, but you do not have the cash available for it (or do not want to deplete your capital), it helps to have a good business and personal credit score and two or more years in business. If you do not have both of those things, it will be challenging and more costly to procure financing. How much harder depends on your situation. For beginning farmers or new businesses that have credit issues, based on their business situation, they can get equipment financing, but it will come with higher interest rates. If your personal credit is not perfect but not totally trashed, you can get equipment financing with bad credit with better terms if you pay a high down payment. Small business owners with bad credit, but have a sizable operation with over $500 annual revenues, can easily qualify for average loan amounts.
Steps you can take to reduce farm equipment interest rates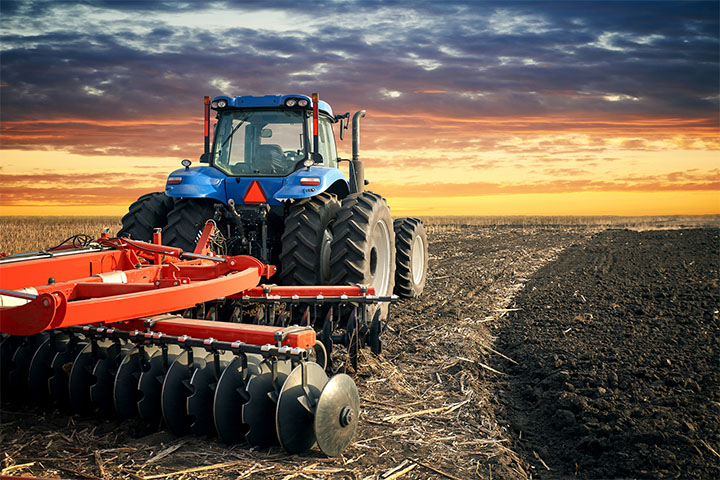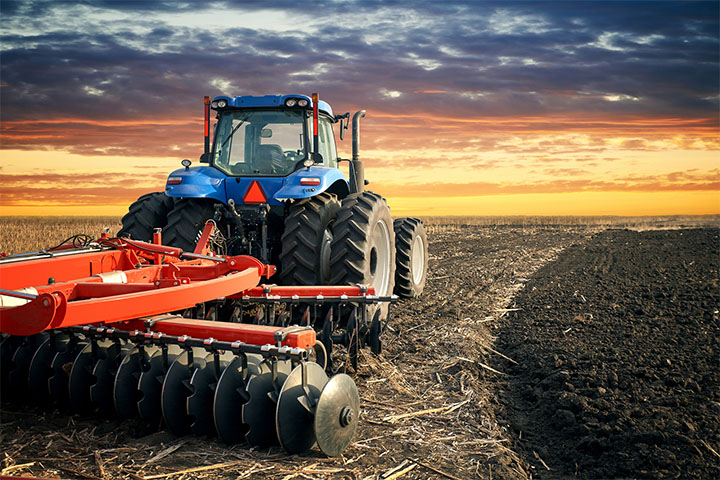 A lower APR (annual percentage rate) can save your company thousands of dollars over the life of a business equipment loan. The interest rate on an equipment financing loan reflects the equipment financer's assessment of the risk that you will not repay the money. To compensate for its risk, the bank or equipment financing company decides how much additional interest to charge you over the rate it offers to its best, most creditworthy clients. To reduce your rate, you must persuade your finance partner; you will repay the money on time and in full.
Below are three tips to improve your chances of obtaining a better rate for your farm equipment loan.
Boost your company's profitability: The single most essential factor a financing partner will weigh when deciding your interest rate is your business's financial strength. The more profitable your company is, the better your chances of getting a lower rate. It follows that you need to portray healthy, sustainable profits at your business if you want to get a lower interest rate. You should also work to lower your unpaid debt.
Improve your credit score: Your personal credit history is another critical factor in the interest rate you will pay on your farm equipment loan. Your financing partner will check your credit score to see how dependable a risk you are, including whether you have declared personal bankruptcy. They will also check your business's credit rating to see if your company has a good record of paying creditors.
Provide valuable collateral to secure the loan: In keeping with your equipment financing company's goal of lowering the risk of lending to you, your ability to provide collateral to secure the loan is another method to lower your interest rate. Usually, the farm equipment you are buying acts as collateral, but if you have tangible assets to put up as collateral, it can make the loan cheaper.
Whereas the interest rate on your farm equipment loan is important, you should not be too focused on it. Rather, you should be concerned about getting flexible conditions and terms that fit your business's needs. For instance, the possibility of postponing payments on your loan's principal can assist you in maintaining healthy cash flow in your business. Another example of flexibility is loan repayments designed to the ups and downs in the cash flow of a seasonal agricultural business. The cheapest loan is not necessarily the best loan for you. Look for a farm credit loan based on what your business needs, not the APR. As such you should research various types of loans.
Farm equipment financing at Top Financial Resources

We know sometimes, getting the right commercial equipment for your business might require extra working capital. Our farm credit loans help companies to acquire the equipment they need. Here are some benefits of working with us:
Finance or lease new or used equipment

We provide funding for any type of equipment- tractor financing, truck financing, restaurant equipment, medical practice loans just to name a few.

Flexible loan repayment terms and lease options available

Quick and painless loan application process

Less strict eligibility qualifications

Quick credit approval decision

No origination fees, processing fees and prepayment penalties

Competitive loan terms and loan rates. We offer fixed rates but very competitive

Our loan specialists care about your business

Acess to business loan calculators which you can use to estimate your monthy payments

Easy accessibility to other business financing solutions like merchant cash advances, operating loans ( business lines of credit, real estate loans, business credit cards, debt refinance programs, invoice factoring, business term loans (short term and long term loans) and business loans for bad credit.
Your credit score, time in business and  equipment quote are subject to approval for a loan.
Farm equipment application process
Appying for equipment financing at Top Financial Resources is easy. Our loan specialists can help you decide which loan option is ideal for your business. 
Apply for financing: Begin with our simple online application.

Connect with our loan specialists: Our loan specialists will discuss the right equipment loan programs for you. 

You will get a credit decision within 48 hours.