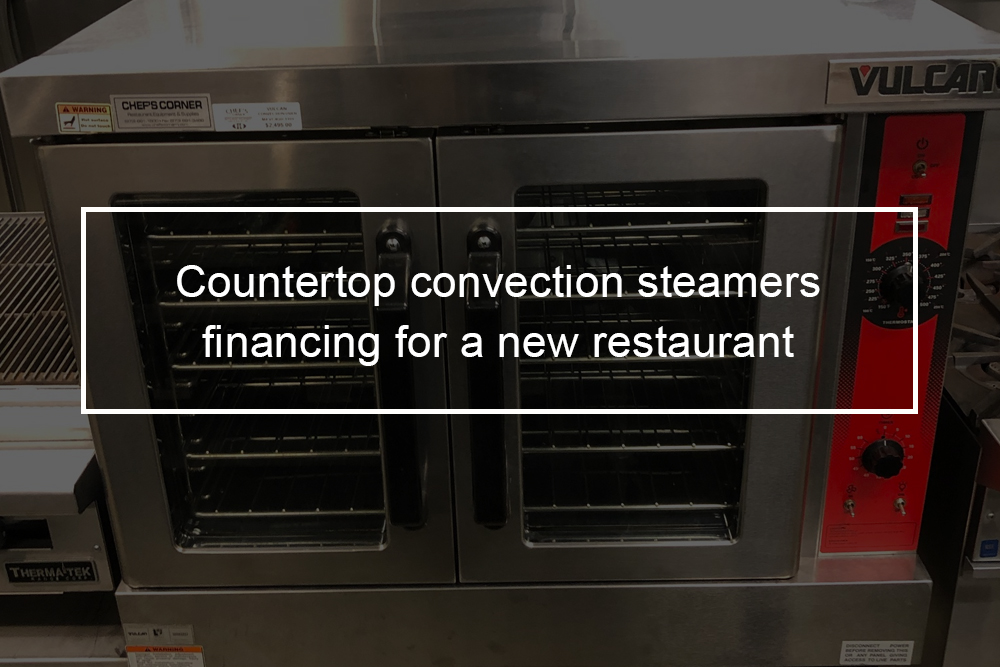 If you are looking for Vulcan C24EO3 leasing or financing, our company can fund you in as little as five days. When it comes to investing in new and improved equipment, a business equipment loan can be just what you need to finance your purchase without having to put a halt on your restaurant operations. Your eligibility to be financed depends on the strength of your business. In this post, we will focus on Vulcan C24EO3 countertop convection steamers and how to get funds.
---
Vulcan C24EO3 overview
Vulcan C24EO3 is a Boilerless/connectionless countertop convection steamer. The electric unit has a pan capacity of (3) 12″ x 20″. It comes with a professional control of a 60-minute timer and constant steam feature. This Vulcan machine has a heavy-duty door latch, buzzer, generator pan with stamped water level line, and stainless steel interior and exterior.
Standard features of Vulcan C24EO3
 C24EO3 is shipped for 208/60-50/3 electrical service. It can be field converted to 240/60-50/3 and 208/60-50/1, and 240/60-50/1.

C24EO5 is shipped for 208 or 240 volts, 60 Hz, 1 or 3 phase. The phase is field convertible. Voltage is NOT a field convertible.

Controls include three-position control switches (timed cooking / off / constant cooking). 60-minute timer. Low water light and audible signal.

The efficient steam generating system does not require water or drain connection.

The generator pan is stainless steel that has a stamped water level line.

Heavy door latch mechanisms and duty doors 

One year limited parts and labor warranty.

Solid sheathed tubular elements (8 KW)(12 KW) embedded in 1″ thick cast aluminum sealed to the pan bottom with thermal transfer compound for even heat distribution.

Stainless steel cooking compartment.

Stainless steel exterior.
Options of Vulcan C24EO3:
480 volt, 60 Hz, three-phase power supply, includes step down transformer.

Second-year extended limited parts and labor warranty.
Vulcan C24EO3 accessories: (Packaged & sold separately)
28″" open leg stand with 24″" x 28 " "h pan slides.

34″" open leg stand with 24″" x 28 " "h pan slides.

4″ counter legs

Casters for open leg stand.

Cord and plug set.

Floor caster, 6″.

Floor legs, 6″.

Open leg stand.

Pull-out 12″" x 20″" sliding shelf (cooking compartment).

Set of two universal pan slides for open leg stand.

Single point electrical connection kit 3-phase only

Stacking kit for two units with hardware, counter mount.

Stainless steel pan cover.

Stand sliding shelf.

12″" x 20″" stainless steel pans:

2 1⁄2″ deep (solid) (perforated).

1″ deep (solid) (perforated).  

4″ deep (solid) (perforated). 
---
What is countertop convection steamers financing?
Typically restaurant equipment financing is a loan that you use to buy commercial-related equipment. Thus countertop convection steamer financing is a loan that you use to buy a business steamer for your restaurant. Typically, restaurant equipment financing comes with periodic payments- including principal and interest- over a specified term. Even though some equipment loan lenders do allow for a choice of repayment terms ranging from fixed monthly payments to tiered payments, which are linked to the equipment's value, to adjustable payments set to match your cash flow and seasonality. Examples of repayment terms include Repayment terms available at Top Financial Resources:
Seasonally adjustable weekly, daily, or monthly payments

Tiered weekly or monthly payments

Fixed monthly payments
Nonetheless, it is essential to note that the exact repayment terms you get are at your lender's discretion. With restaurant equipment financing, business owners are also offered the opportunity for funds up to 100-percent of their equipment purchases. Usually, this can be done with no down payment. Similar to an auto loan and purchase, restaurant equipment financing is a self-secure loan where the asset you are buying- in this case, Vulcan C24EO3- serves as collateral for the loan. As such, most lenders will require a lien to be placed on the equipment you are buying. However, after you have paid your loan in full, you own the equipment free of any incumbrances.
It is important to note that a lien might be imposed upon other business assets you hold, in addition to the one put on the purchased steamer. Some lenders might also require you to provide a personal guarantee. Both personal guarantee and liens serve as collateral against your debt, and failure to repay your debt can lead to repossession of your business assets or seizure of your personal assets so that the lender can recoup their losses.
How much can I borrow through restaurant equipment financing?
Borrowing amounts depend on several variables, with the specific variables and their weight being determined by the lender's particular risk appetite, loan programs, and underwriting guidelines.
If the equipment is new or used

Your business and personal credit scores

The amount of time you have been in business

Your annual business revenue
---
Pros of Vulcan C24EO3 financing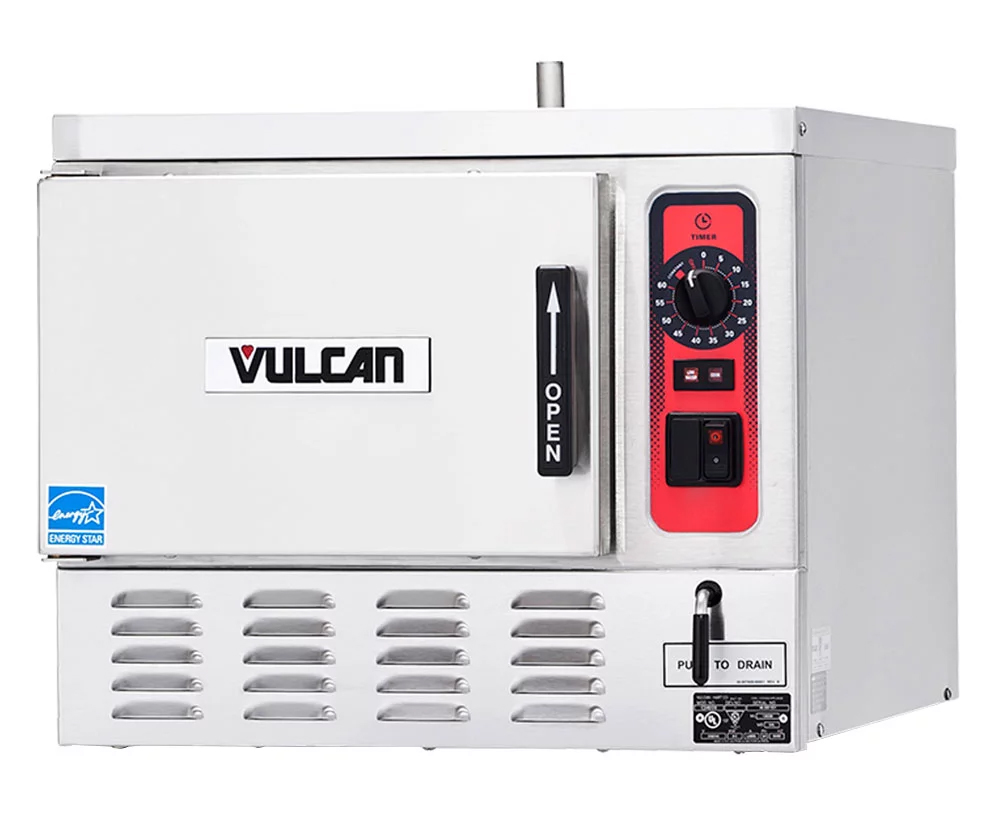 Because restaurant equipment financing is self-collateralized, qualification parameters can be simplified

Variable payment schedules are usually available

There are several ways that restaurant equipment financing can be useful come tax time

Comparatively simple application and qualification process with quick access to capital

Repayment terms can be extended throughout the expected lifetime of the appliance

Financing options up to 100-percent of the cost of equipment are available

Making on-time payments can improve your business credit score
---
Cons of Vulcan C24EO3 financing
Might require a blanket lean across many company assets or a personal guarantee

Depreciation will possibly reduce your tax deductions, indicating you can not deduct full cost per year

When compared to leasing the steamer, you are responsible for covering all repair and maintenance costs

By the time the equipment loan has been repaid fully, your steamer could be out-dated, and you will need to buy an updated version

Because of interest, funding the steamer will make it more costly than an upfront purchase
---
What is the difference between Vulcan C24EO3 financing and leasing?
While both restaurant equipment financing and equipment leasing can provide you with immediate access to the Vulcan steamer, they have some very distinct differences. The main of these differences is the ownership of the steamer. With restaurant equipment financing, you are the owner of the appliance; but with restaurant equipment leasing, you do not own the countertop convection steamer outright. Instead, you are renting equipment through a leasing company for an agreed-upon duration. When the lease ends, your lender can provide you with one of the following options:
Return the steamer

Renew your lease and keep leasing the appliance under a new lease agreement

Purchase out your lease and buy the equipment, and have the title released to you

Trade in the existing countertop convection steamer for a more modern or updated model under a new lease contract.
Generally, leasing equipment qualifications are more lax than what you will find with restaurant equipment financing; and no extra collateral is needed to secure a lease.
---
How much does restaurant equipment financing cost?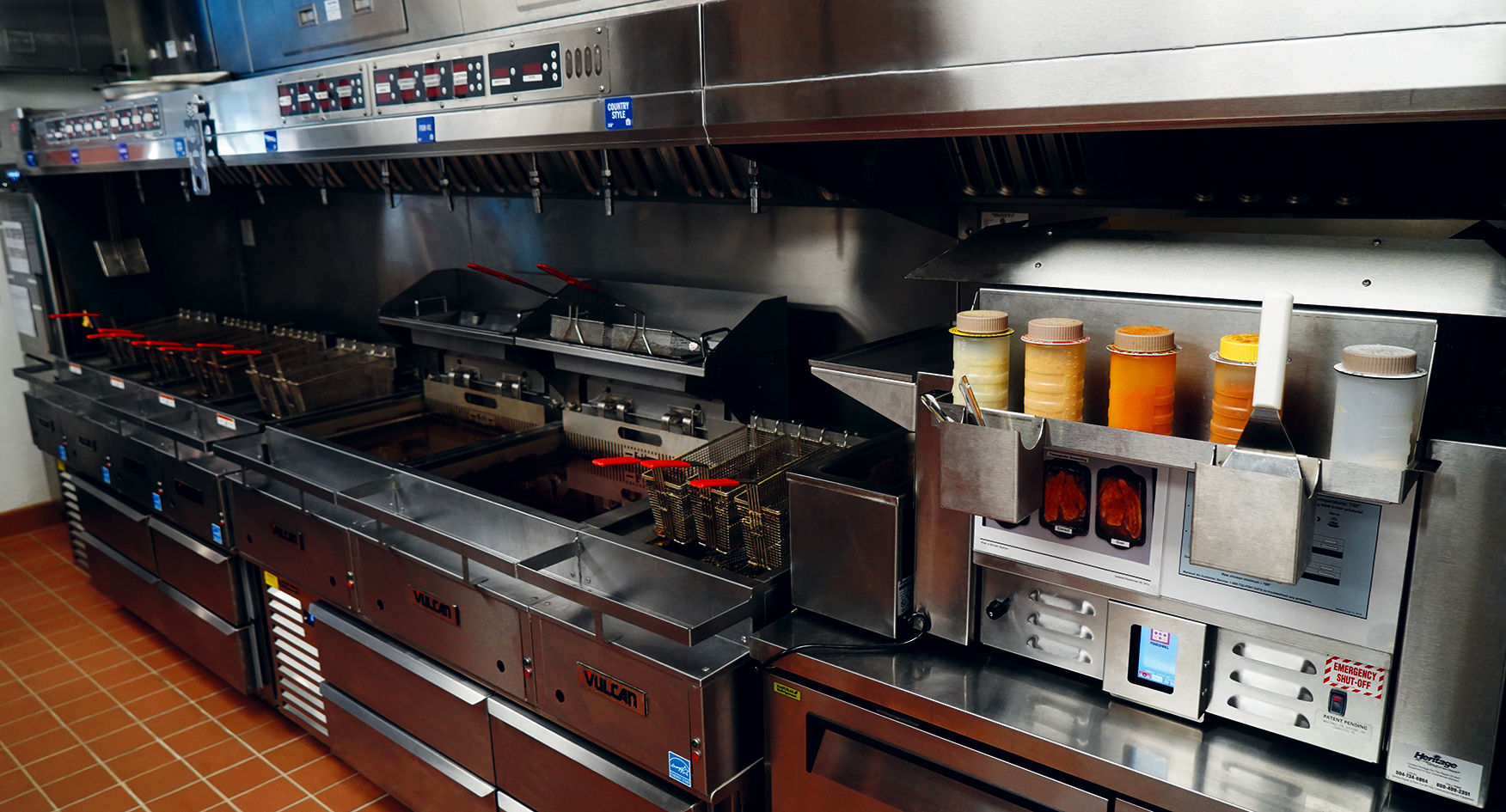 Just like other kinds of financing, your Vulcan steamer financing rates will be determined by the health of your restaurant, your credit score, the hard asset being bought (whether used or new), and the amount being financed. Rates are generally fixed and will typically range anywhere from eight to thirty percent. The highest rates are usually seen with borrowers with 100-percent financing amounts and or low credit ratings. Since rates can be high, it is essential to choose a lender and option that works best for your current needs and situation.
How do I decide which restaurant equipment financing lender is right for me?
Obviously, the kind of lender that is right for you will depend on your current equipment needs and your historical and current financial information. Note that funding speed and qualifications vary significantly.  After you have determined which lender type best fits your business needs and situation, you have to do your due diligence to identify which lender within that group will approve you for the best deal. There are numerous online lenders, so it is essential to make sure you are working with a reputable player.
If you opt to use a bank, it is usually best to use a bank where you already have a working relationship because bank loans are usually limited by geographies (where they are located) and that being an existing customer is usually a requirement.
Top Financial Resources is one of the most reliable and respected names in equipment financing. As both a direct lender and a leasing company built with a trusted network of customers. Top Financial Resources is able to provide restaurants with the financing they need, when, and how it is required. With one simple application, restaurant owners can save money and time while eliminating the stress that comes with applying to different lenders since approval rates are high. At Top Financial Resources, we believe that business owners should be able to focus on running their companies, whereas we take care of the financing. To learn more about our programs, visit us:https://www.topfinancialresources.com/faq/ or call us at 1-(800)-260-5126.