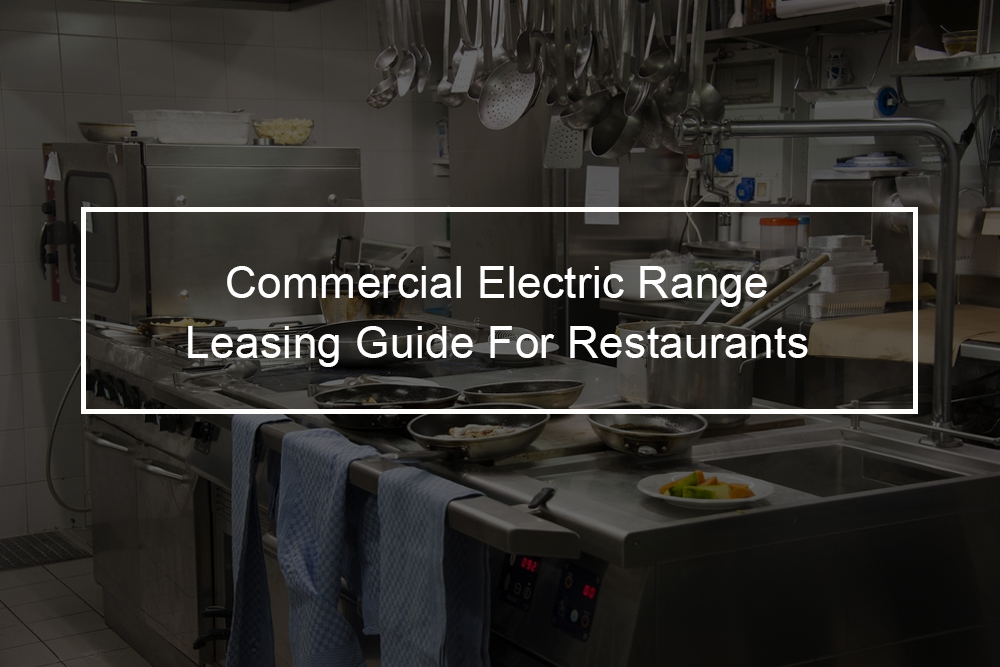 You need Lang R60S-ATIM commercial electric range to run your restaurant; find out how pursuing an equipment lease is a good option. Today, just about anything can be leased. Following the Equipment Leasing and Finance Association (ELFA), approximately 80-percent of United States businesses lease some or all of their commercial equipment, and there are many equipment-leasing companies nationwide catering to that demand.
Leasing a commercial electric range is an excellent solution, especially if you need the equipment for a short time. Other leasing benefits include: making lower monthly payments than you would have with a loan, getting a fixed financing rate rather than a floating one, conserving working capital, benefiting from tax advantages, and getting immediate access to the most up-to-date commercial equipment.
---
Lang R60S-ATIM Overview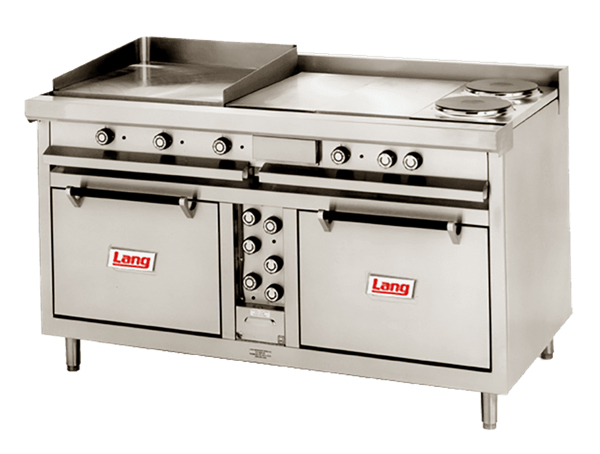 R60S-ATIM is a heavy-duty range from Lang. This electric unit features 60″, (1) 36″ W x ¾ thick snap-action thermostatic griddle, (4) french plates, and (2) standard oven bases with (3) rack positions. It also comes with a (one) oven rack, 150 °F-450°F oven thermostat with one-hour timer, 2″ vented stainless steel stub back, grab bar, sea rail, 430 stainless steel exterior, and 2-piece hatchable construction.
Features And Benefits Of Lang R60S-ATIM
 1/2″ thick griddle plate

12″ High aluminized steel cooking compartment with 3″ thick insulation on all six sides

150°F – 450°F Thermostat with separate, independent controls for simultaneous multi-function cooking with one-hour timer

2 3/4″ Wide full-width front grease trough with grease drain & spillage drawers

3 1/4″ Wide plate landing

6″ Adjustable legs with bolt-down flange standard

Adjustable oven rack slide supports

Four 6-heat level switches [French Plates]

Full width 2″ high range top back riser and vent

Heavy-duty 430 series stainless steel exterior with #4 finish

Heavy-duty, spring-assisted hinge down oven doors with latches

Incoloy sheathed tubular oven heating elements

Non-hatchable one-piece construction

One chrome plated rack incorporated per oven

Sea rails and full-width front-mounted grab bar

Three snap action griddle thermostats [Griddle]

Top and bottom element 3-heat switches
Lang R60S-ATIM Dimensions
Depth: 37.8 Inches

Width: 60 Inches

Height: 40.9 Inches
Lang Manufacturing Warranty:
One year parts and labor
---
How Does Commercial Electric Range Leasing Work?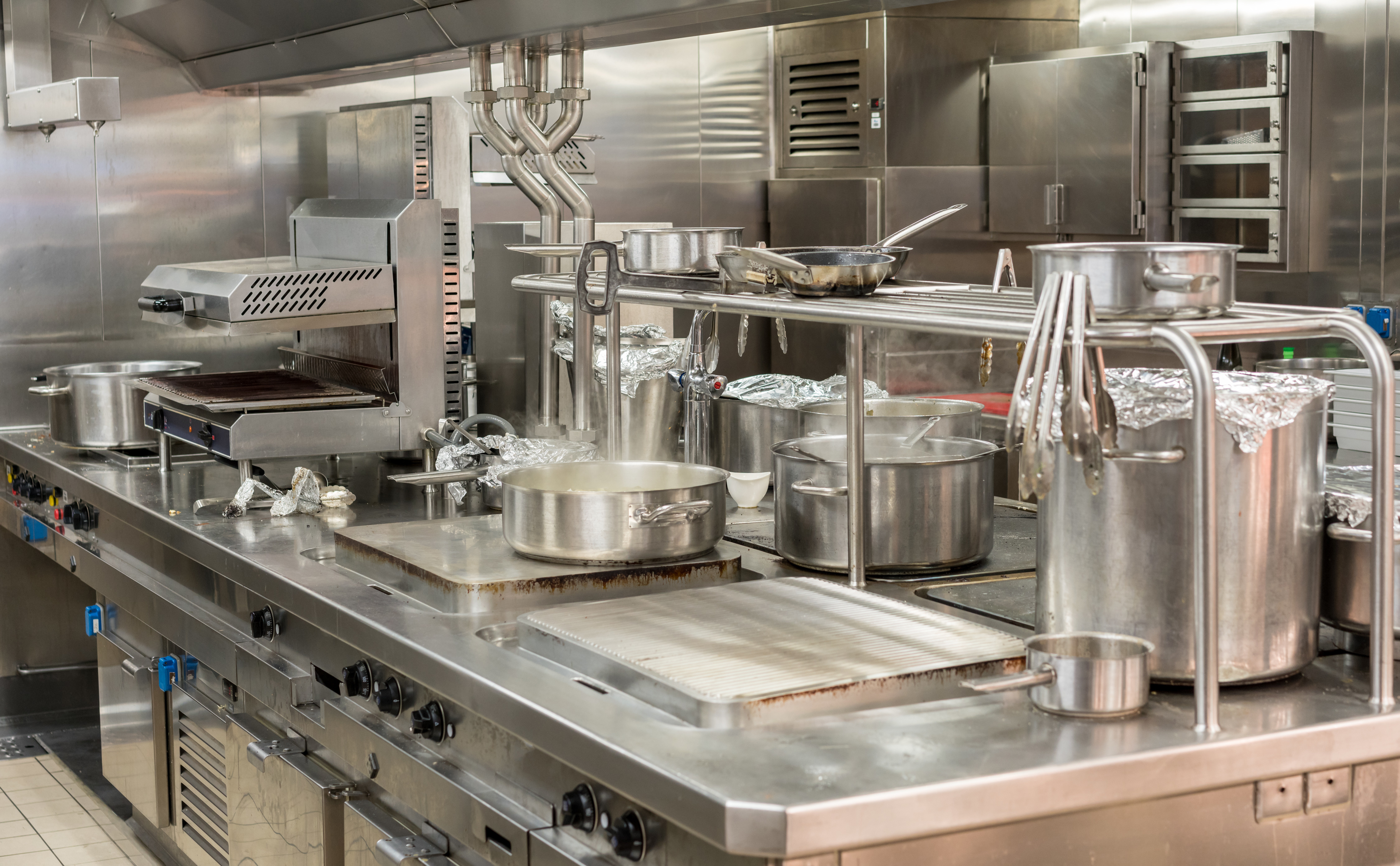 Leasing works like a rental arrangement. You pay the equipment's owner a set fee for every agreed duration, and you can use the equipment as though it was your own. Under a lease contract, nobody else can use the asset without your permission, and for all purposes and intents, it is as though you own the commercial electric range. Besides, the original owner of the commercial electric range, your lease provider, cannot take repossession of the appliance-or "asset"- until the contract finishes presuming you comply fully with it. There might be clauses where either party can break the lease contract short of the full period, but there will be associated with penalty charges or other accommodations.
However, in short, commercial electric range leasing works by allowing a party to pay a rental fee every month, year or quarter, in exchange for the sole use of equipment. There is no huge outlay of capital to buy the asset outright and no balloon payment to take possession at the end of the contract as under hire purchase. The period of lease contracts also suits restaurants because they can always negotiate for a better deal or frequently a better asset.
Restaurants who use leasing do not have to tie up large amounts of capital into equipment that has an uncertain future value or spend time trying to source a buyer when it is no longer required, all whilst paying all the maintenance costs and being hit with the equipment's depreciation. Those responsibilities and risks can lie with the lease provider.
As you put together Lang R60S-ATIM leasing package, consider these issues:
How long do you need the commercial electric range?

Do you want to bundle supplies, service, training, and the equipment lease itself into one agreement?

What is the total payment cost?

Have you anticipated your restaurant's future needs so you can acquire adequate equipment?
Understanding Commercial Electric Range Fine Print
Typically lease agreements are usually hell or high water obligations to pay rentals. This simply indicates that the lessee has signed up to make the payments, and they cannot get out of the lease if the appliance breaks. If you decide you do not need the equipment anymore, the lease can be terminated, and most leases have a Termination Value Schedule, which reflects the amount that will need to be paid to terminate the lease.
These leases are also known as net leases, which indicates the lessee accepts paying all taxes, maintenance costs, insurance premiums, and any other expenses associated with owning the appliance. Warranties linked with the equipment are transferred to the lessee, and the lessee offers the appropriate insurance coverage for the appliance. Thus, while your lessor might own your equipment, you have to think of it as your appliance and be prepared to pay the same operating costs that you would have if your company owned the electric range.
Questions To Ask When Leasing Commercial Electric Range?
Consider asking the following questions when leasing commercial equipment:
Do you understand the terms during and at the end of the lease term?

Is casualty insurance (needed to cover damage to the machinery) included?

Who is responsible for repairs?

What are the options concerning upgrading and trading in equipment before the lease agreement expired?

Who pays the personal property tax?
Remember that every lease is unique, so it is essential to study the lease contract carefully. Compare the leasing costs to the present interest rate, assessing the terms to see if they are favorable. What are your immediate and long-term savings? What is the lease costing you? Compare those numbers to the cost of buying the same piece of commercial electric range, and you will quickly see which is the more profitable route. Since startups tend to have little or no credit report, restaurant equipment leasing is usually difficult or even impossible. Nonetheless, some leasing companies like Top Financial Resources will consider your person, instead of the business, credit report during the credit approval process.
Which Commercial Electric Range Can I Lease?
Every commercial electric range is most likely leased, whether used or new. Here are electric ranges similar to Lang R60S-ATIM that you can consider leasing:
Lang R60S-ATJM Lang® Marine Heavy Duty Range

Lang R60S-ATHM Lang® Marine Heavy Duty Range

Lang R60S-ATFM Lang® Marine Heavy Duty Range

Lang R60S-ATBM Lang® Marine Heavy Duty Range

Lang R60S-ATDM Lang® Marine Heavy Duty Range

Lang R60S-ATAM Lang® Marine Heavy Duty Range

Lang R60S-ATG Heavy Duty Range

Lang R60S-ATA Heavy Duty Range
---
How Can Top Financial Resources Help?
Top Financial Resources is an independent leasing and financing company. We offer multiple leasing options, including deferral programs and seasonal payments, which can be customized to fit your restaurant needs. We enable you to make excessive use of tax write-offs when you lease the commercial electric range. You can also conserve your capital. Break up the cost of your machinery into payments when you finance. Use your cash flow for restaurant operations rather than hefty acquisition costs. Finance your Lang R60S-ATIM commercial electric range with a leasing program customized to fit your business needs. With our simple, one-page application Top Financial Resources can provide fast, flexible financing to make getting new or used commercial equipment easier than ever.
The Lang R60S-ATIM Commercial Electric Range Leasing Process
Step 1: Locate the Lang R60S-ATIM you would like to lease
Step 2: Complete our online lease application 
Step 3: We contact with a credit approval notification and finalize any details
Step 4: We contact the commercial electric range supplier and pay for your appliance.
Step 5: You acquire your equipment
Lease Commercial Electric Range From Top Financial Resources
Top Financial Resources will get you the best rates, fast approvals, and flexible lease options that work for you and your business. We pride ourselves on being the go-to organization for every commercial equipment lease, no matter your business size or profile. Our reliable, professional service, together with competitive leasing rates and flexible options, make commercial electric range leasing with Top Financial Resources your best choice. We will work with you to get results and save time and money on all your commercial equipment leasing requirements.
How Easy Is It To Acquire Restaurant Equipment Leasing Solution?
It is very easy to acquire commercial electric range leases of less than $100,000. An application for a smaller lease is typically no more sophisticated than a credit card application. Restaurant equipment leases for more than $100,000 require detailed financial data from your restaurant, and the leasing company will conduct a more thorough credit analysis than it would for a smaller transaction. To learn more about the leasing process, check our website, or call us at 1-(800)-260-5126.
Is Lang R60S-ATIM Leasing For Your Restaurant?
It very likely is. Not unless your restaurant is particularly cash-rich and knows that you will be able to absorb the risk of equipment depreciation and future costs, it is sensible to use leasing, mainly in such a competitive market.There are many lease options you can choose from, including true leases or tax leases and capital leases or finance leases. You can lease used or new commercial electric range. You can even sell the commercial electric range that you have and lease it back.