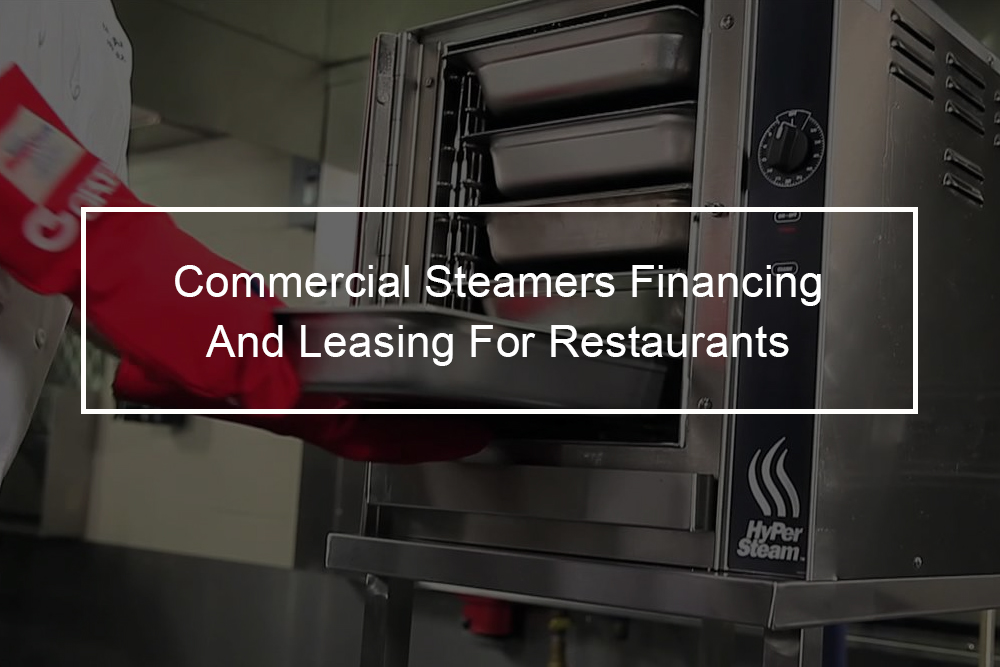 While there are many ways to fund restaurant equipment, this article focuses on business financing and leasing options designed explicitly for AccuTemp E32401D080 SGL. Equipment is the foundation of every business, allowing it to provide its services or goods. As a restaurant owner, it is on you to make sure that your business has all the equipment it requires to keep up with demand in the most effective way possible. So much of the decisions you make on what commercial steamer to buy depends on finances available. Self-financing your steamer can seem like the safest option; however, it can put a strain on cash flow or force you to purchase cheaper goods that do not serve employees and clients in a way that you had hoped or promised.
---
AccuTemp E32401D080 SGL Overview
AccuTemp E32401D080 SGL is a connectionless evolution boilerless convection steamer that features steam vector technology and holds three 12″ x 20″ x 2-½ deep pans. This electric unit comes with digital controls and does not require a water and drain connection. The warranty is not voided by water quality, and no water filtration is needed. The connectionless steamer is cULus, UL EPH certified.
Features And Benefits Of AccuTemp E32401D080 SGL:
5′ power cord with plug included

Automatic altitude compensation

Bring steam cooking to your commercial kitchen without the need of hookups, water filtration, or drain connections!

Cast aluminum heating compound is not exposed to water

Cook mode and Variable Hold Temperature mode

Dishwasher-safe one-piece wire pan racks

 You can open the door at any time during the cooking cycle

Easy-to-clean control panel

Easy-to-use digital controls with digital temperature display

Fast cook times with patented Steam Vector Technology, which uses no moving parts

Front-mounted drain valve

Heavy-duty, field-reversible door

Holds two (2) 12″ x 20″ x 4″ full size pans or three (3) 12″ x 20″ x 2.5″ full size pans

Includes stainless steel stand (Select between 5″ casters, adjustable bullet feet, or flanged feet)

Independent digital electronic timer with programmable preset

High water, low water, and overtemp indicator lights

No scheduled de-liming or maintenance

No warranty exclusions for water quality

No water and drain connections

No water filtration or treatment needed

Operating instructions on the door

A simplified service access panel

Steamer cavity constructed of reinforced 14 gauge 304 stainless steel

Three-gallon water reservoir

The unit utilizes less than 1.5 gallons of water per hour
 AccuTemp E32401D080 SGL Dimensions:
Depth: 29 Inches

Height: 49.1 Inches

Width: 27 Inches
AccuTemp E32401D080 SGL Warranty: One year parts and labor
---
How Does Commercial Steamers Financing Work?
Equipment loans can help fill the gap when you have to make a costly purchase that is vital to the growth and development of your business long term. Your eligibility to be financed for a commercial steamer depends on the strength of your business.
Top Financial Resources offers a set of fast and simple equipment financing and leasing options for restaurants. The basic requirements for loans from Top Financial Resources are straightforward and simple to understand, and if you meet our qualifications, you can get approval in hours and get the funds in just a few days. Compare this worry-free and painless process to the nearly impossible small business process at traditional banks and credit unions, and you will see why Top Financial Resources is your best option for commercial steamers and other equipment.
Restaurant equipment financing or leasing is a big expense for any restaurant, but it will not be so bad if you follow this guide. Call Top Financial Resources at 1-(800)-260-5126 to discuss your financing options today.
---
What Is Required To Get AccuTemp E32401D080 SGL Financing?
Different lenders require different documentation and have various approval requirements. So, it is good to take note of what each lender requires for an application package to be considered when shopping around. To ensure you are prepared, you should have at least the basics readily accessible, including proof of business ownership, a good knowledge of where both your business and personal credit stands, and revenue statements. If you want to be extra-prepared, put together this list of documentation that is usually required by equipment financing and leasing companies. Even though you do not end up needing it to complete an application, it is in your business' best interest to have all of this information readily accessible anyway.
Documentation Often Requested By Restaurant Equipment Financing Lenders
Recent tax returns

Business license and/ or Employer Identification Number, Statement of Incorporation

Completed application

Business plan

Profit And Loss Statements

Personal and business credit reports
How Long Does It Take To Get Restaurant Equipment Financing?
Just like different equipment loan lenders require different documentation, they also have different times to funding. Many online lenders can get you approval within twenty-four hours and have the steamer financed within a week. On the other hand, with credit unions and traditional banks, it can take up to ninety days to complete the application and go through the underwriting and funding processes.
What Are The General Terms And Conditions Of Commercial Steamers Financing?
Terms and conditions also vary among equipment financing companies. Many equipment loan lenders will set exact terms between three to seven years, while others will base their terms on the equipment's expected useful lifetime. Nonetheless, it is safe to presume that most lenders will set a repayment term to a maximum of ten years. The amount of time that you can extend a loan depends on the equipment you are financing and its anticipated lifetime.
---
How Much Does AccuTemp E32401D080 SGL Financing Cost?
Like with most kinds of financing, your equipment financing rates will be determined by your restaurant's health, your credit rating, the hard asset being bought, and the amount being financed. Rates will generally be fixed and will typically range anywhere from eight to thirty percent. The highest rates are usually seen with borrowers with low credit scores and or 100-percent financing amounts. Since rates can be high, it is important to choose a lender and option that works best for your current needs and situation.
Where To Buy AccuTemp E32401D080 SGL?
You can greatly reduce your risk of purchasing new or used steamer commercials by only dealing with reputable vendors with a record of honesty and fairness. Besides, reputable vendors frequently back up their wares with a customer satisfaction guarantee and limited warranty. Restaurant supply is one of the leading vendors of commercial kitchen equipment and foodservice supplies. They provide online-only sales, which might save you money; online prices are usually lower than in-stores for equivalent appliances. Restaurant supply has a team of extensive experience working in foodservice and the know-how to respond to all your questions. You can also try Central Restaurant Products, which provides a wide range of restaurant equipment. They have a showroom and provide online sales to anywhere in North America. eBay is another leader in the secondary industry marketplace for restaurant equipment. Restaurant owners can use eBay to find virtually AccuTemp E32401D080 SGL.
---
When To Use A Credit Card Instead of Restaurant Equipment Financing?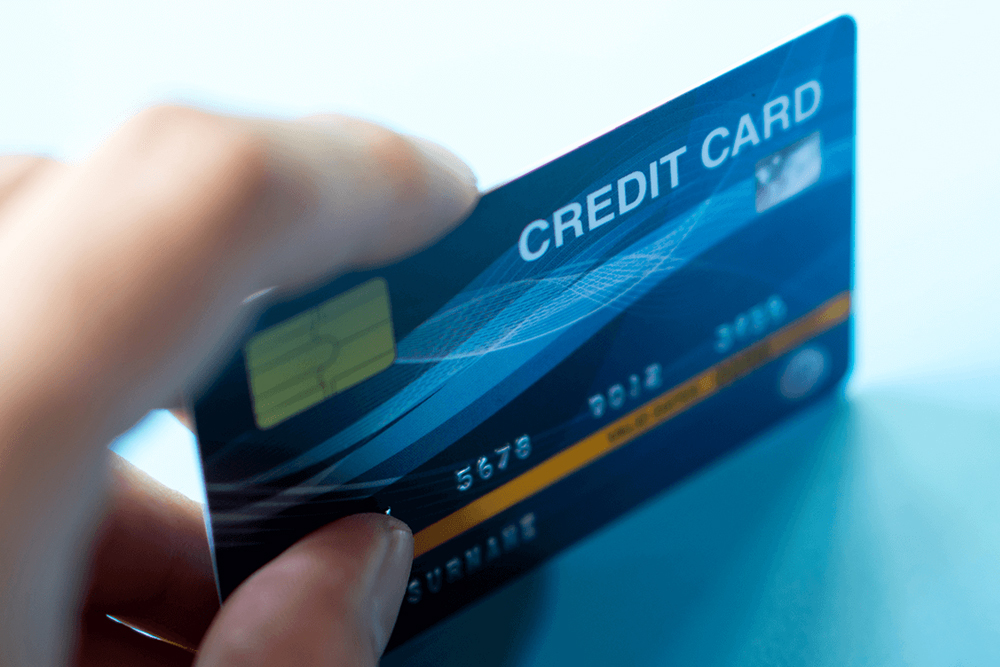 Speaking of business credit cards, they are similar to business lines of credit- you can buy your steamer with a credit card and then pay off the purchase through the terms of your business card. Also, just like a business line of credit, you can sometimes use a business credit card to pay for a section of the cost of the AccuTemp steamer and try to get equipment financing for the rest of the expenses with a better interest rate than what your business card provides.
If you decide to go this route, make sure you are using a business credit card that pays dividends for your specific kind of spending. Earning rewards for the big purchase you are making now makes for a hefty payout for your small restaurant later. It is worth noting that business credit cards are separate from your personal credit rating. This ensures that the restaurant's huge purchases- like multiple AccuTemp E32401D080 SGL- will not hurt your personal credit report line.
The Bottom Line: AccuTemp E32401D080 SGL Financing
Most restaurants can qualify for commercial steamers financing. Likewise, most equipment, within almost every restaurant operation, can be bought within restaurant equipment financing. The amount you will qualify for, the interest rate you will pay, and how long you have to pay back the financing is based on the steamer you're looking to buy (whether new or used), your credit rating, and the health of your restaurant. Note that there are equipment financing options for those with challenged credit and those who immediately require the steamer.
However, as seen in this guide, restaurant equipment financing can take on many forms, and what is right for one restaurant might not be right for another. It is imperative that you take an overall assessment of your existing restaurant needs and health at the beginning of your search procedure. Then, equipped with this information, you will be able to do a careful assessment of all loan conditions, terms, and lenders to select the best option for your business.