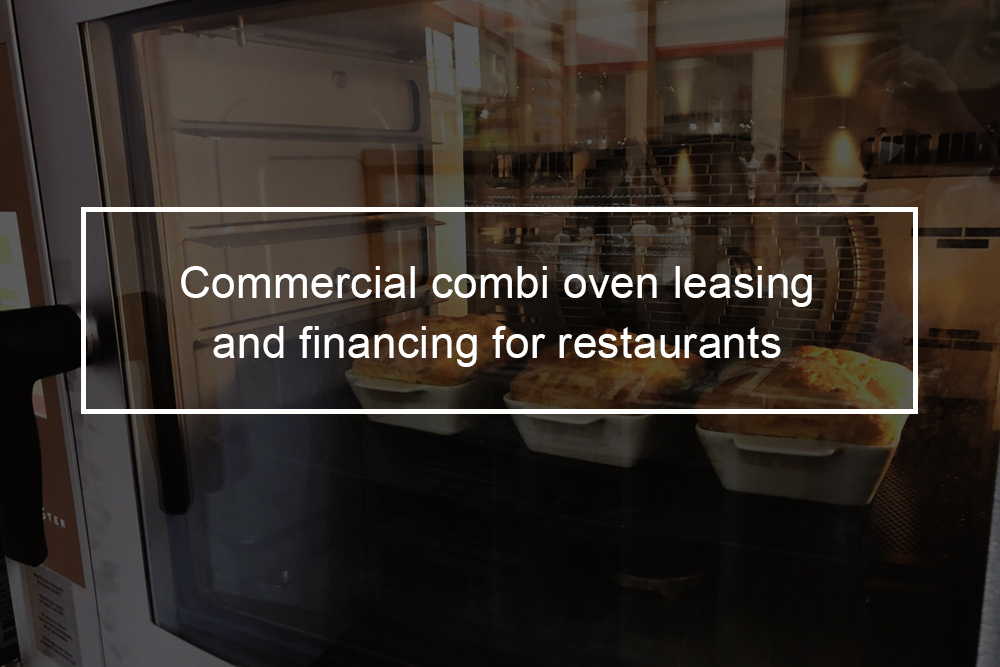 BKI CBKI-61E 61 commercial combi oven leasing and financing program at Top Financial Resources will help your restaurant by expanding your company financing option. Get the very best funding programs that money can buy when you do business with Top Financial Resources restaurant equipment financing and equipment leasing loans. With our commercial combi oven leasing and lending solutions in place, you will have the funding you need to launch your restaurant to brand new heights. Contact us today at 1-(800)-260-5126 to learn more about commercial combi oven leasing and financing our selection of flexible lending programs.
---
BKI CBKI-61E 61 commercial combi oven overview
BKI CBKI-61E 61 is a 61 series combi oven. This electric unit features a boiler, (5) 12″ x 20″ x 2-1/ 2pan capacity, a two-piece rack system with 3.35″ spacing, (five) wire shelves, touchscreen controls, and a program (500) recipes with up to (15) steps. It also comes with a (9) speed auto-reversing fan, halogen lights, detachable core temperature probe, USB, and Automated CombiWash, which withstand stainless steel construction. BKI CBKI-61E 61 is CE, ETL-Sanitation cETLus.
Features of the BKI CBKI-61E 61 commercial combi oven
 Automated CombiWash needs no proprietary detergents – saving $ 100's annually.

Cook the way you want – BKI allows you to choose which type of chef you want to be. You can cook manually and quickly and easily fine-tune your settings. Utilize pre-programmed recipes to ensure consistent results all the time. Or use the SmartChef feature, which automatically chooses the optimum settings for an effortless cooking process.

Easy to maintain using One Touch Deliming

Instant Steam – oven generates steam without the wait by utilizing steam injection while the generator heats up.

Only the Hybrid Combi oven puts the steam generator to work when required in steam injection and steam mode in the combination mode, which saves water.

Rack timing lets setting individual timers for each rack.

Reversible nine-speed fan on all models bakes the competition.

The touchscreen control stores up to 500 recipe programs with 15 cooking steps for every program

Warranty: one-year parts and labor
---
What is a combi oven lease?
Typically, leasing can be viewed as an alternative small business financing option. It is a way to help you get what your restaurant needs now with fewer funds out of your pocket. Combi oven leasing transactions involve an agreement between a lessor (usually a restaurant equipment leasing company such as Top Financial Resources) and a lessee (that is you). The lessor purchases the equipment outright from the manufacturer. As the lessee, you are allowed to use the combi oven for a period, as long as you hold up your end of the contract and make your agreed-upon monthly payments on time to the lessor.
Based on the kind of lease, after the lease is up, you can surrender it back to the lessor, or you might have the option to purchase the machinery. Of course, every lease is different. Nonetheless, it is not unusual to find companies inclined to offer two-to-five leases with interest rates in the 8.5 percent to 20 percent range. Your exact terms and rate will vary based on your credit, the kind of machinery you seek to lease, and even your exact restaurant qualifications. You will typically need a decent personal credit rating to qualify for the most attractive terms and rates.
Types of restaurant equipment leases
$1.00 Buyout: The $1.00 buyout is like a finance contract similar to a bank loan. You depreciate the equipment over the leasing term. There is no trade-in option at the end of the leasing term, and you own the combi oven for 1.00.
Fair Market Value: You can buy the combi oven for its fair market value. This indicates you only pay for the value of the equipment during the time you use it. This lease option is considered a tax lease or operating lease by the IRS, and your payments will be eligible for an operating expense.
10-percent purchase upon termination: This leasing structure can give you a lower monthly payment as you agree to a 10-percent (of original cost) payment at the end of your lease.
Renewal option or purchase: The IRS treats renewal options as an operating lease. The lessor takes the depreciation dedication but passes that subtraction to you as a lower payment rate. At the end of the lease period, you have the ability to renew the lease depending on a predetermined percentage of the initial cost or buy the combi oven for a predetermined sum.
At the end of the combi oven lease, as written in the lease contract, you have a few options;
Turn the BKI CBKI-61E 61 combi oven in and lease a new oven

Extend the equipment lease or pay month-to-month to keep the same machinery

Purchase the combi oven from Top Financial Resources at a price projected in the lease contract.
---
BKI CBKI-61E 61 leasing and BKI CBKI-61E 61 financing advantages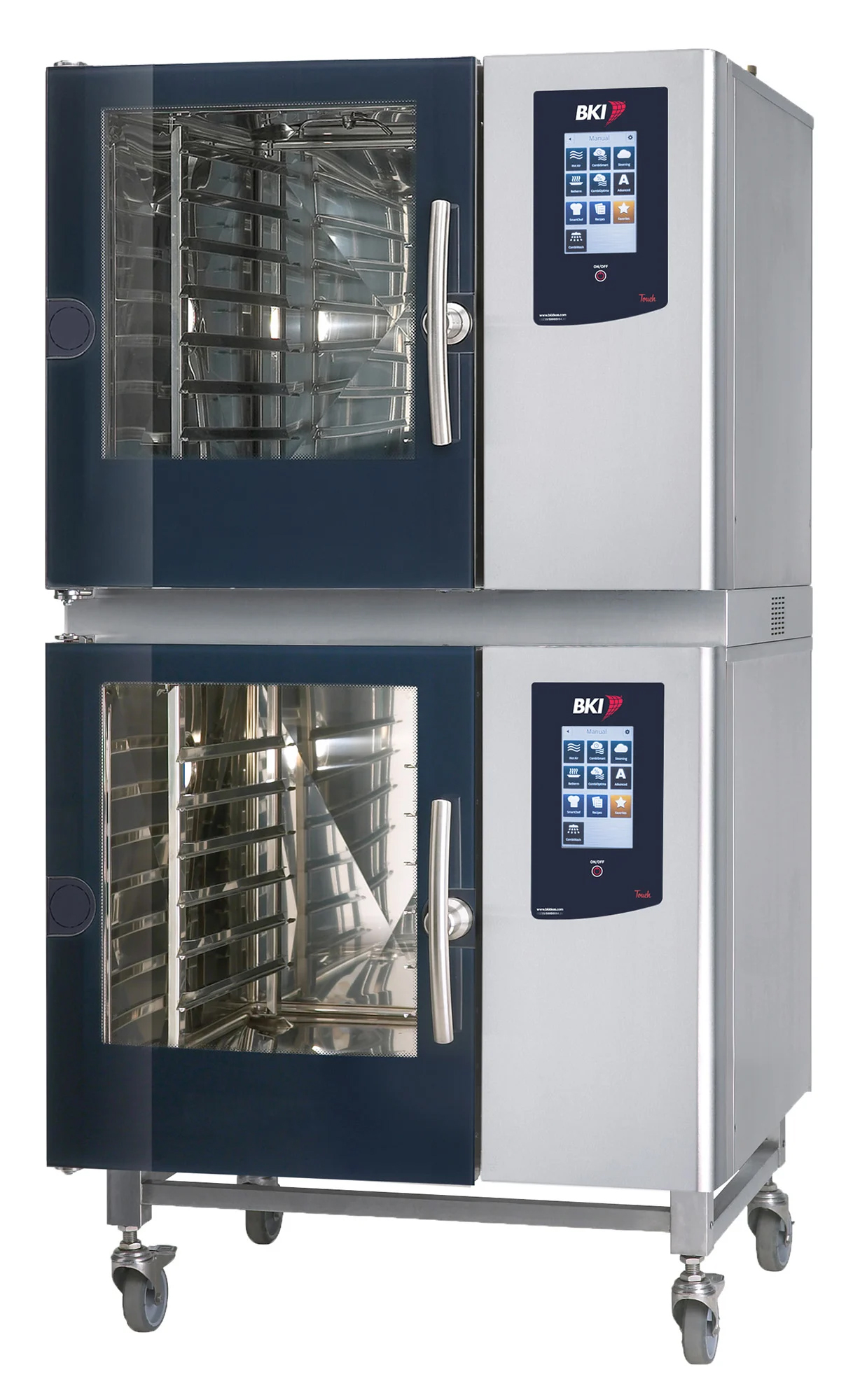 You can get the combi oven your restaurant demands now, instead of waiting until you can budget for the large cash expenditure.

You can retain your working capital, enabling you to use that cash to grow your restaurant.

Your combi oven never becomes outdated since you can get the newest technology when your lease expires.

When well structured, leases might not be disclosed as a liability on your balance sheet.

Equipment leases might be tax-deductible. ( check the tax advantages of leasing with Section 179 rule).

You can have access to the combi oven with no down-payment.

Under a properly structured tax, lease payments are typically deductible for Federal tax purposes as the lease is regarded as a rental expense.

Leasing keeps your business lines of credit open to use for marketing, inventory, or emergencies.

The leasing application process is easy and fast.

Generally, you will have a fixed rate payment, and you are not subject to interest rate fluctuations.
Is combi oven leasing or combi oven financing right for you?
In thinking about whether equipment leasing is the right solution for acquiring a combi oven for your restaurant, ask yourself the following questions: Will using your available cash make your restaurant defensive?
Will you need to replace the oven in three to five years?

Would you like to get a more expensive piece of equipment, but you are concerned about spending extra cash to do so?

Do you intend to apply for any financing where your balance sheet will be scrutinized?

Is your restaurant affected by seasons?
If the answer to one or more of the questions is yes, you might want to consider combi oven leasing.
Are there financing and leasing solutions for other BKI CBKI Series Combi Ovens?
We have leasing and financing programs for various types of equipment. We offer restaurant equipment leasing and financing options for both used and new machinery. Our equipment leasing solutions are always available for any combi oven in the BKI CBKI series, including:
BKI CBKI-61G 61 Series Combi Oven

BKI CBKI-101E 101 Series Combi Oven

BKI CBKI-61E-PT Pass-Through Combi Oven

BKI CBKI-101G 101 Series Combi Oven

BKI CBKI-62E 62 Series Combi Oven

BKI CBKI-102E 102 Series Combi Oven

BKI CBKI-62G 62 Series Combi Oven

BKI CBKI-61-61E 61 Series Combi Oven

BKI CBKI-102G 102 Series Combi Oven
Call us if you need to lease a combi oven for your restaurant.
---
Who is the best restaurant equipment leasing company?

One of the absolutely essential things to consider when looking for an equipment leasing company is the rates and terms offered. When doing business with a highly reputable financing and leasing firm such as Top Financial Resources, you'll have access to the best rates as a lessee of a high-quality combi oven. In simple words, you will have access to real rates from a real lender.
The effect of being supplied real rates from a real lender is that your restaurant will have a clear and definite understanding regarding the last costs that can be anticipated at the conclusion of a leasing contract. When this is the case, your restaurant will easily and completely set up a plan for financing the combi oven that will serve to eliminate the probability of any surprise that can end up costing your extra restaurant money.
By surprises, what we imply is that when your restaurant does not adequately finance their equipment units at the outset of an equipment lease, what can happen is that the final costs of a leasing contract might turn out to be significantly more than what the restaurant equipment leasing company had initially projected for your restaurant business. If this turns out to be the situation, then the potential effect is that your restaurant will not have the money on hand to successfully make all equipment leasing payments without having any late or inadequate payments being made.
This is a case that should be avoided at all costs. Making the most out of a leasing contract depends mainly on the ability to adequately finance your lease without any unpredicted complications running your leasing agreement's value. There are all types of financing options that can help a lessee make it through their lease with very attractive costs, costs that can save your restaurant considerable amounts of money compared with other restaurant equipment acquisition methods.
Lease your equipment with Top Financial Resources. Top Financial Resources is an integrated full-service equipment leasing and financing company that designs, develops, and services leasing and financing programs. Our local market knowledge and operational flexibility- mixed with streamlined processes, give Top Financial Resources the ability to create financing programs that are ideal for all business owners.