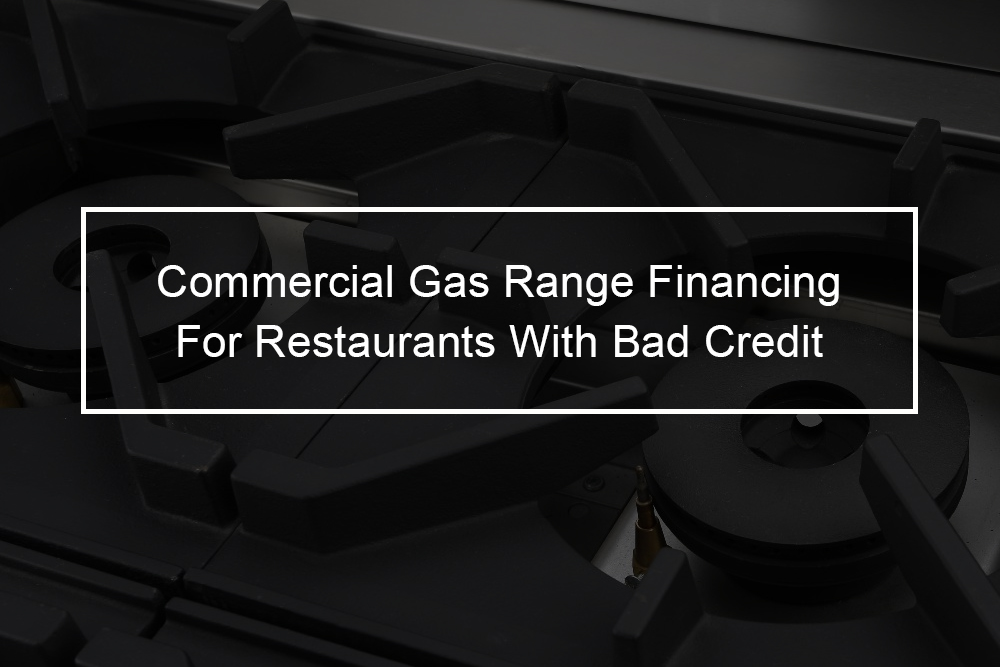 Looking for a low rate Garland C0836-7M commercial gas range finance or for a lease but got declined due to bad credit? Top Financial Resources is here for you. We could help you get a bad credit restaurant equipment loan to purchase what you need to keep your restaurant going.
---
Garland C0836-7M Commercial Gas Range Overview
Garland C0836-7M is a cuisine series heavy duty range. It features (4) 30,000 BTU open burner, a modular base, 6″ backguard, stainless steel front and sides, and it is CSA Flame, CSA Star, NSF certified.
Standard features of Garland C0836-7M Commercial Gas Range
100-percent safety oven pilot 

1-1/4″ NPT front gas manifold 

152mm chrome steel adjacent legs 

152mm H stainless steel stub back 

30,000 BTU open burners with center pilot 

40,000 BTU oven burner 

It can be in a battery or installed individually 

Chrome-plated rack with four positions, one per oven 

Full-range top burner valve control 

Fully insulated oven interior 

Note: Range-based convection oven models can be banked back-to-back with other equipment located in the middle of a battery and can be positioned against a wall

One-piece cast iron top grates 

Oven thermostat control – 150°F-500°F 

Stainless steel front rail with position adjustable bar 

Stainless steel oven interior with removable porcelain bottom 

Stainless steel sides and front
Optional features of Garland C0836-7M commercial gas range
 Continuous plate shelf, 48-72″ for battery installations 

Double or single deck high shelf or back riser 

Extra oven rack 

Flanged feet set of four 

Gas flex hose w/ quick disconnect 3/4″, 1″, 1 1/4″ (Specify) 

Gas regulator: 3/4″- 1 1/4″ NPT (Specify) 

Gas shut-off valves – 3/4″, 1″, 1 1/4″ NPT (Specify) 

Modular unit w/ legs and shelf (suffix M) 

Modular unit with legs on Refrig. Base (change suffix M to PC) 

Porcelain oven interior in instead of stainless steel interior – NC 

Range base convection oven (add RC) 

Rear Gas Connection:, 3/4″ NPT (max 250,000 BTU's) or 1-1/4″ NPT

Set of (four) polyurethane non-marking swivel casters with front brakes. 

Stainless steel back 

Stainless steel burner box top interior

Stainless steel door(s) for cabinet base units 

Stainless steel intermediate shelf for cabinet base 

Stainless steel legs (set of four) 
---
What is commercial gas range financing?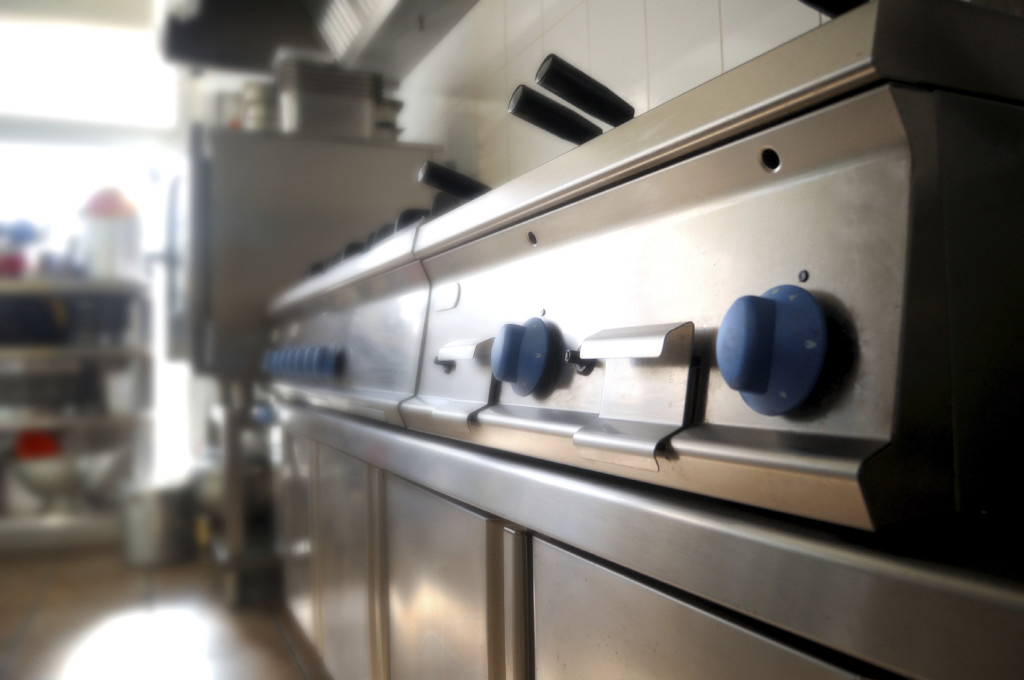 Commercial gas range financing is the use of a loan or lease to buy or borrow a cooking gas range for your business. Commercial gas range financing refers to a loan used to buy business-related cooking gas ranges such as Garland C0836-7M. Restaurant equipment loans provide for periodic payments that incorporate principal and interest over a fixed term.For many restaurants, kitchen equipment is a vital component driving their revenue. A commercial gas range is a part of how your food is made. It is necessary to have commercial equipment that produces quality expectations, which requires regular replacements, upgrades to newer models, and repairs. These are often very costly, maybe even the biggest expenses for restaurants.
Acquiring such assets like Garland C0836-7M can set you back on other areas of payments, mainly when facing unforeseen problems. When such resources absorb expected revenue, it hinders other opportunities, required expenses, and cash flow. It is a frustrating position to be stuck in. Whether it is in the process of expansion with the burden of a large overhead or increasing the quality of the appliance. Many times this acquisition might be just out of reach at the moment even though it has a direct return on investment. Top Financial Resources understand this situation, and that is why we work out a suitable program to get restaurants over this hump and open the doors to future success.
What is a bad credit commercial gas range financing?
Similar to a traditional business equipment loan, you can utilize this to buy business equipment like a commercial gas range. Nonetheless, unlike the traditional ones, this loan is mainly designed for business owners with bad credit. Increase your restaurant productivity with the right gas range, even on bad credit. Running a restaurant is challenging, mainly if you are lacking the right tools and have difficulty buying them. That is why Top Financial Resources is here; we strive to help restaurant business owners with bad or poor credit secure funding. If you identify with any of the following, we can help if you have been declined elsewhere.
New businesses with low credit

Restaurant with poor credit situation

People with defaults

Discharged bankrupts
How to get approved for commercial gas range financing with bad credit?
As we work towards our goal of securing you a low rate Garland C0836-7M finance package or any other bad credit business equipment loan, we recommend the following.
Evaluating your finances: With the assistance of your Top Financial Resources specialist, you go over your financial statements and credit history. As a restaurant owner, you might have already done this so good for you. On that, be honest about your situation. If it is bad. That is okay. That is the reason we are here to help.
Settling other financial obligations and saving what you can: Pay any existing debts (if possible) and save as much as you can. Doing these will show restaurant equipment financing companies that you are taking steps to improve your financial situation.
What is better, a bank or an alternative lender?
If you have less than a 620 FICO score, you are unlikely to be a candidate for equipment financing from a traditional lending institution like a bank. However, restaurant equipment financing with bad credit is much easier with alternative lenders, like Top Financial Resources. A lender like Top Financial Resources is a better route to follow since we will have more lenient qualifications. At one time or another, every active company will face the challenge of replacing an old piece of machinery or even a software program or acquiring new equipment to assist in keeping their business competitive or to accommodate growth. And these are good challenges to have. The challenge that is not good is figuring out how you are going to pay for it. You really need to know what your options are, and that is where Top Financial Resources can help.
When a customer applies for a lease or a loan, Top Financial Resources creates an individual transaction profile that recognizes all of the major decision elements used by our lenders. We match that against your profile to determine the best rates and terms and present it to you to make an intelligent choice. When a client with bad credit asks for assistance, the process is still the same.
Why Top Financial Resources?
Being finance providers is second nature to us : We strive to tailor terms that work best for all of our customers. Think reasonable rate Garland C0836-7M finance or one with fixed repayments. We ensure we do our best for everybody, from those needing personal loans to restaurant equipment financing, bad credit, or good credit-holders. We make this possible through years of experience, together with a deep understanding of your needs and circumstances.
You will save time : At Top Financial Resources, we know you do not have time for hours of paperwork. Simply start the lending process by filling out our fast and secure online application. On average, applicants can apply in less than five minutes. You can receive pre-approval within 24 hours.
Get expert advice : It can be overwhelming to get restaurant equipment financing with bad credit. Top Financial Resources assigns each account a dedicated financial advisor to guide you through the funding process. With your loan specialist's help, you can review your funding options and make the best decision.
We focus on you : Working as your ally in finance, we ensure to focus on you and your needs whether you need new Garland C0836-7M finance or poor credit commercial gas range financing. From the moment you enquire, a dedicated finance specialist, will be with you. We have programs that can work for new business owners or bad credit holders. As we have mentioned above, we will strive to tailor terms that work best to make your repayments more manageable. This, in turn, can assist in boosting your credit score, provided that you pay on time. To give you an idea of what your repayments might be, you can use our loan calculator.
Then after you have chosen the best option for you, we make sure you are aware of the progress by giving you regular updates during the entire process. Note that loan terms might differ based on the assessment of a person's financial profile. Do you want to get a quote for your specific needs? Just call us at 1-(800)-260-5126 to get a personalized quote. You can also apply through our website. Together lets us strive to secure the bad credit restaurant equipment loan you need and improve your credit score.
Looking for restaurant equipment financing with bad credit: What equipment can you finance?
With Top Financial Resources, you can get commercial gas range financing to purchase any cooking range that you need, including:
Garland C0836-8M Commercial Range

Garland C0836-17M Commercial Range

Garland C0836-6 Commercial Range

Garland C0836-24AM Cuisine Series Heavy Duty Range
All you will need is the following qualifications and documentation to get started on your commercial range loan:
Minimum requirements:
Time in business- 4 months

FICO Score- 500

Annual revenue- $ 100,000
What You Will Need To Provide To Apply:
Your four most recent monthly bank statements

Basic information about you and your business
We can help you on your hunt to find a Garland C0836-7M loan with bad credit through a straightforward application.