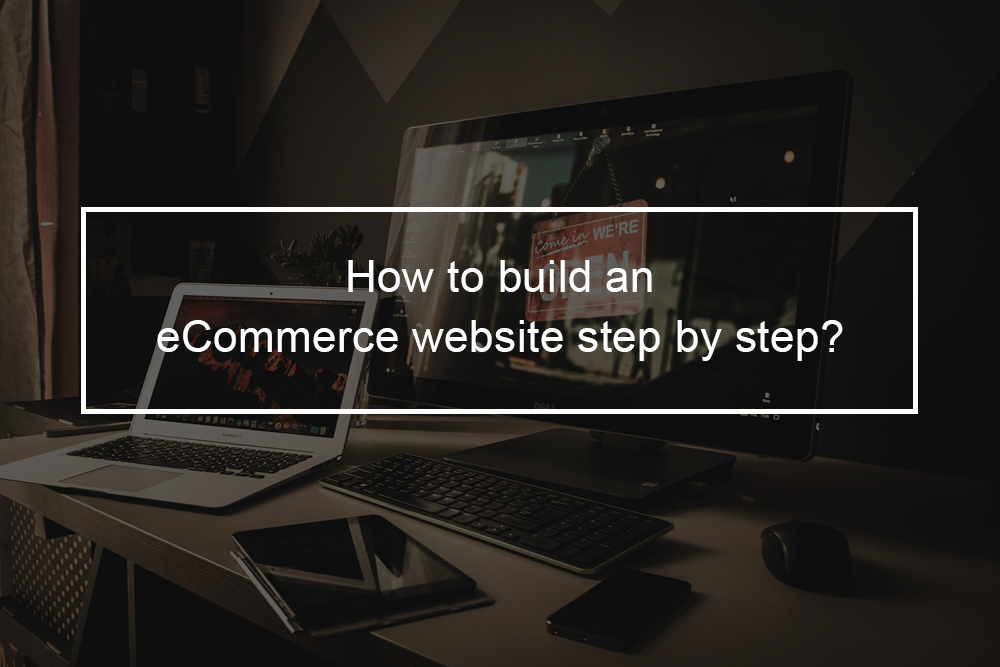 Today, it is simpler than ever to develop your own eCommerce website and begin selling products online. With the help of choosing website building tools, you can have your website online in a day's work. Of course, developing your product idea, together with product sourcing and creation, will take longer; however, the real website building procedure can be streamlined. Besides, e-Commerce stores are only primed to develop. By creating your very own store now, you can take advantage of this trend well into the future. Even though you have never built a website before, you can create your very own eCommerce store easily. By the end of this feature article, you will know how to build out your site.
---
How to build an e-commerce website from scratch?
Ecommerce website building process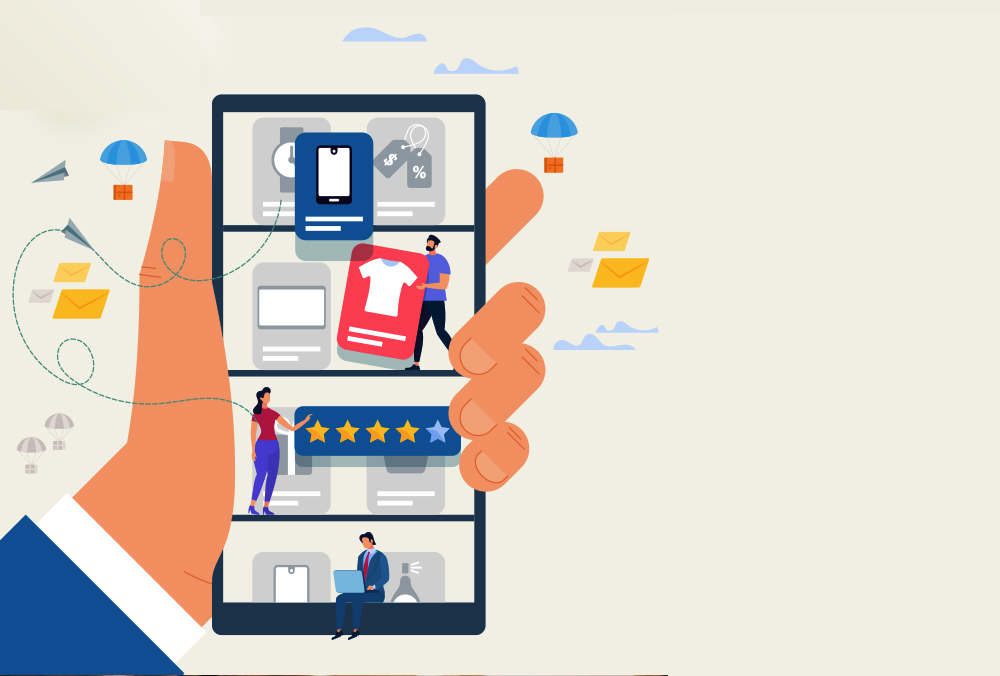 Building an e-commerce site is a little different than building a standard site or beginning a blog. Beyond securing your web hosting and domain name, you will have to consider applications and tools for processing payments together with shipping, manufacturing, storage, and issues of data compliance. It is worth noting that comprehensive market research and finding a niche are vital steps before you build your website. It is depressing to find out that no one is purchasing your products after the painstaking procedure of creating your online service. As a general principle, look for trending products that align with your passion.
Step 1: Buy a domain name
Find a domain name that correctly identifies your brand. You do not have to overthink the process. There are various accessible sites for buying a domain name for as little as $10 or less.
Step 2: Get a web developer
Not unless you have the technical know-how, energy, and the patience to create your eCommerce site, hire a web developer. A developer enables you to launch a professional website in a comparatively short period. Do your due diligence and look for one with the experience to create an e-commerce platform.
Step 3: Choose a website hosting platform
Choose a popular e-commerce service that many developers are familiar with time and save money. Popular services make it easy to integrate payment processing, plugins. You can do an online search or have your developer recommend the best one for your business needs.
Step 4: Get your paperwork in order
Register your online business, secure a vendor's license, and look into legal business issues. It is recommendable to consult a local attorney to assist with the legal aspects of your business. He or she can help you with the necessary filings in your state, such as with the department of taxation or taxation. Do not overlook this vital step.
Step 5: Launch your website
As soon as you have completed most of the steps above, take your site live. You can do this even before listing any of your products. Ask your developer to build a homepage, a contact page, and an About Us page.
Step 6: Get a Payment Gateway
You require a payment gateway and a credit card processor to accept payments on your e-commerce website. You can link your site to Stripe or PayPal; however, you need a gateway to accept mobile payments, credit cards, and recurring billing. Getting approved is not a simple process, but it can go a lot easier in case you are PCI compliant or SOC 2. You will require the following:
A return policy

A privacy policy

A secure checkout process

Clean credit history

Email address and working customer service hotline

A shipping and delivery method

A federal tax ID

A United States state ID or driver's license

A United States bank account for deposits

Cover letter (optional but advisable)

Voided check or bank letter
Step 7: Figure out Packaging, storage, and shipping
Before launching your e-commerce website, you must identify your order packaging and how to ship and store your inventory. To begin an eCommerce store, you are going to require a physical to sell. However, it would be a heartbreaking experience to go through the procedure of creating a store only to find out that no person wants to purchase what you are selling.
To avoid this fate, you will want to spend time upfront finding the right market and products to sell. Ideally, you need to uncover a pressing need in the marketplace and fill it with your product. Here, you might have to decide whether you will utilize drop warehouse storage or shipping; use USPS, FedEx, and UPS, or a combination to ship and track packages; and the package sizes you will require. You should also identify whether to incorporate promotional materials in your packages and whether your products have any shipping limitations.
Step 8: Get ready to sell
Before you sort out the product you want to trade, there are a few things you will want to take into account. First, you will need to ensure the product is light enough that it is easy to ship. In the initial days of your eCommerce store, you will be handling most of the shipping and packaging yourself. This will not only make your life simpler, but you will be able to maintain better product margins, which can be vital in the early days of your store.
The last component that needs to be considered concerning your product is prototyping. With this approach, you are not looking to build the perfect product the first time around. Instead, you will be attempting to create an initial product and then iterate and improve based upon product feedback. This will assist you in getting to the market faster and create a better product over time.
Step 9: Market your eCommerce website
Invest in marketing your e-commerce store. In case you do not have any existing social media channels for your company, or a list to promote your store too, you possibly will not get much traffic to begin. What you require to do is invest in marketing your eCommerce store to the globe. Below are the few most common eCommerce marketing methods:
Content Marketing
With an eCommerce website, you have a multitude of chances to create content. Whether you are creating content that is geared towards choosing backlinks or social media shares. That can offer you with traffic over the long-term.
Social media marketing
Social media can be an excellent strategy to promote brand awareness while driving traffic back to your eCommerce site. There are various social media networks out there; however, the ones you will possibly find the most value in are Pinterest and Instagram. Both of those social media sites are more image-driven sites, so they align well with selling products. Instagram will offer you a way to showcase your product itself, together with how it is commonly used. At the same time, Pinterest gives you the chance to create and share content that is related to your niche and generate targeted traffic back to your website.
Influencer marketing
Influencer marketing has been used to create some wildly successful eCommerce stores. In case you are not familiar with influencer marketing, it is the process of reaching out to influencers on social media sites such as Instagram and having them promote your products and brand to their audience. You have the recourse of doing paid shoutouts; however, you may also be able to get accounts who will mention your product or brand for free in exchange for your product.
Hopefully, by now, you have grasped a better understanding of what it takes to build your own eCommerce store from the ground up. It is a lot of work to do an online business; however, with the eCommerce market continuing to grow, you will be setting yourself up for success in the long-run. Online stores have proved resilient in the face of competition from traditional businesses or even economic crises like the COVID-19 pandemic.
In case you genuinely want to create your own eCommerce website, all you have to do is get started. Use the information above and begin adopting it. You may not get everything right your first go around, but the essential thing is to experiment, fail, and keep moving forward.