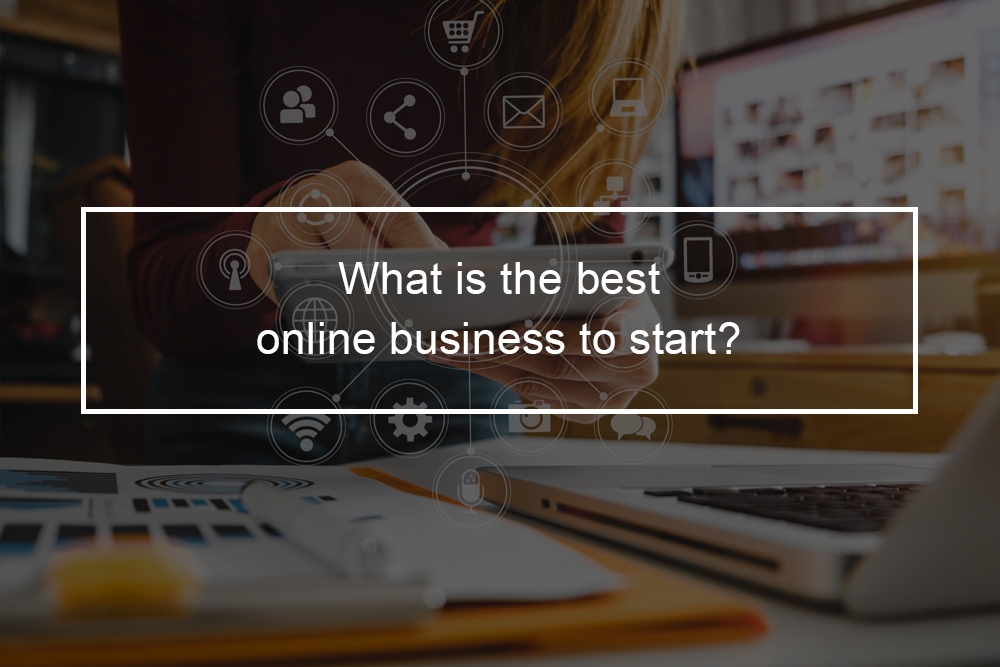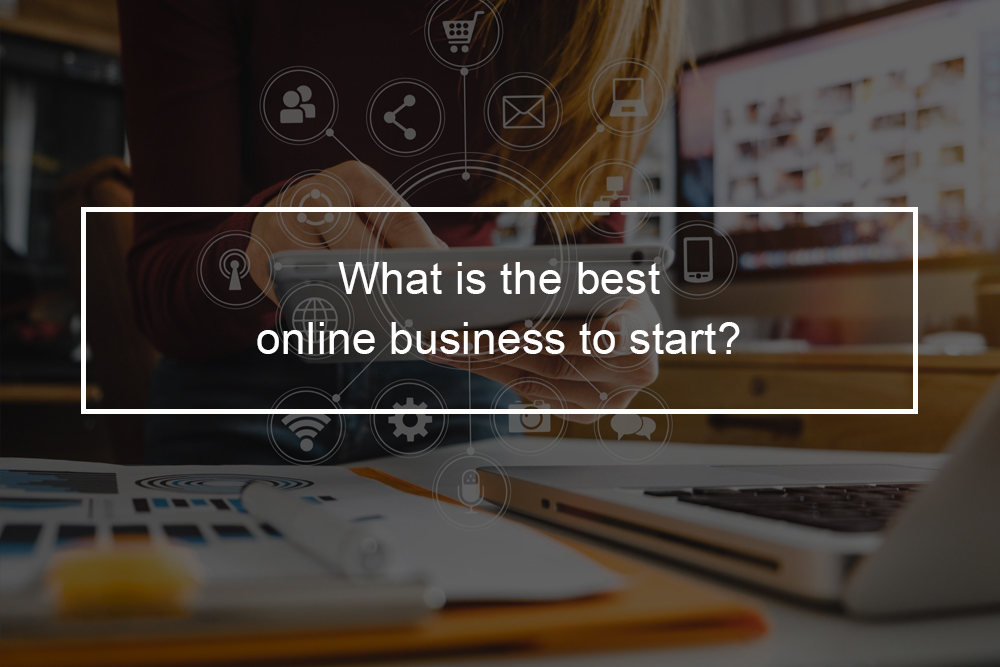 Owning and maintaining an online business offers entrepreneurs the freedom to generate money from anywhere in the world. The concept is enticing and more possible than ever; however, many entrepreneurs do not know where to begin. The most significant step is starting a profitable online business is to identify a business idea that matches your strengths and skills. Whether you are seeking to become a full-time entrepreneur or simply to start a part-time online business for passive income, your service or product should satisfy a specific consumer need. Here we have compiled a series of money-making businesses, with minimal startup costs, that you can begin as soon as possible.
---
What is a good online business to start?
Below is our list of profitable business ideas


Start a blog and monetize it
Today it is easier to start a blog than ever before, and your blog can also be a significant potential source of income, that is if you know how to monetize it. Bear in mind that you don't start a blog and anticipate the money to roll in. You have to create useful content consistently, and it also requires content that informs, educates, or entertains people. Simply put, it needs to capture the interest of the audience in some way. What is more, it is vital to sell something through the blog. This can be products, ad space, ebooks, coaching, sponsored posts, and digital products. If you are inclined to put in the work, and you are in it for the long haul, blogging can be very profitable (some bloggers generate $50k monthly or more).
Get started with affiliate marketing
Affiliate marketing is typically the process of earning a commission by promoting somebody else's product. Generally, there are two main methods that people do affiliate marketing:
Information products: You promote products such as ebooks, video series, and membership sites, and more. This kind of affiliate marketing can earn you up to fifty-percent or more in commission. It also has comparatively low barriers to entry, and it is simple to find products to promote.
Amazon partners: Most affiliate marketers have success with Amazon. Basically, there are millions of products you can choose from, and it can be excessively profitable. 
Before you begin doing affiliate marketing, it helps to have at least a basic knowledge of Search Engine Optimization and copywriting.
SEO consultant
If you have extensive skills in search engines and have technical expertise in services such as Google Analytics and Google Ads, becoming an SEO consultant can be a lucrative option for you. Most small business owners do not know how much of an impact search engine optimization can have on their corporate, business, or organization. Begin your online consulting firm by educating those business owners on the effect of SEO to assist transform their websites and accelerate their conversion rates.
You can also use your marketing skills to portray to business owners the advantages of using analytics data, content structure, and strategic keywords to gain more organic web traffic. Bear in mind that Google's algorithms are always changing, so you will need to keep on educating yourself on SEO to stay relevant and be successful in this field.
Small business consultant
If you possess a good deal of business knowledge and experience, why not create a business that assists aspiring entrepreneurs to achieve success? You can use your skills to support new business owners as a business consultant, to get off to a good kick-off. You can also help experienced entrepreneurs keep up with demand. Your possibilities of success are higher if you center your strategy on a niche aspect of business consulting. To add to your credibility, show your expertise and bring in customers, it is useful to be present in the digital business community. You can contribute to small business communities such as business.com or even write business articles on sites such as LinkedIn.
Sell your own brand
If you can create unique images, there is no need to fuss over your talent. If your creations can be easily printed on products, then you can generate money. Simply upload your designs on various websites such as CafePress. If someone likes your designs, the company prints them up and ships the product. You can create unique designs for books, calendars, hats, bags, calendars, posters, greeting cards, and get a commission for each one sold. Some of these sites incorporate Teespring, Zazzle, and Lulu.
Build apps
Since smartphones are everywhere, the demand for creative and new apps is increasing more than ever before. Between Apple's iPhone and Google's Android market, people are utilizing countless apps daily. And, most of them are selling justify and right. Taking the time to establish and sell a smartphone app might be worth your while because it is a very lucrative way to earn money online.
To develop an app, it will cost you almost nothing, and it does not involve any shipping or storage costs. All these factors work to expand your total profit margin. Well, performing applications can make thousands in ad revenue every month for their creators, making them another great passive income strategy.
Set up an E-Commerce Site
One of the best methods to earn online income is by setting up an e-commerce store. If you want to go the path of affiliate marketing, the best affiliate marketers are centered on three main niches: weight loss, dating, and generating money online. However, beware that you would have to compete with the best of the best, and it is not easy.
With an e-commerce business, in many markets, you will be competing against old-school business people who might or might not have any internet marketing experience. Most of them have outdated websites, which leaves you a lot of room for improvement, and you can capitalize on their shortcomings. This will not be simple by all means, it needs hard work, and you require to stand out amongst the numerous e-commerce websites and online stores. However, by filling a unique niche and executing the right marketing techniques, you can create your e-commerce store a profitable success.
A web developer or web designer
If you are a creative, digitally professional who succeeds in forming the layout, font set, visual theme, and color palette of a website, freelance web design might be a good route for you. If you have no experience in this industry, you can always learn the basics of web design and master the tools you will need for success, such as Adobe XD, text editor software, and Chrome DevTools.
If your interest is more on the coding side of building websites, freelance web development may be your wheelhouse. If you already know HTML, JavaScript, and CSS and have the right eye for solving problems with creative solutions, you can start a service to create attractive, easy-to-use websites for small businesses. Typically, if you need to learn the basics of web development before beginning your full-stack profession, you can take an easy beginner's course to get started.
Put both your creative and technical skills to good use for business owners who need to take their online presence to greater levels. Create a comprehensive portfolio, and then build your own website to show it off and attract a steady stream of customers.
Start trading stock and forex
Some people regard joining the volatile stock and forex trading market to be a somehow risky business idea. And this is true. However, if you start out small and keep researching until you gain knowledge and experience in this area, it may just bring in the rewards you are after. 
The main thing when doing Forex Trading is to find someone to learn from. Gather knowledge from people who are actual traders and have made vast amounts of money from trading currency. Make sure you associate yourself with such people and learn from them. Typically, the web itself is overflowing with one money making opportunity after another. While making money online for most people is not their primary source of income, it can net a reliable supplement stream of incoming cash monthly.