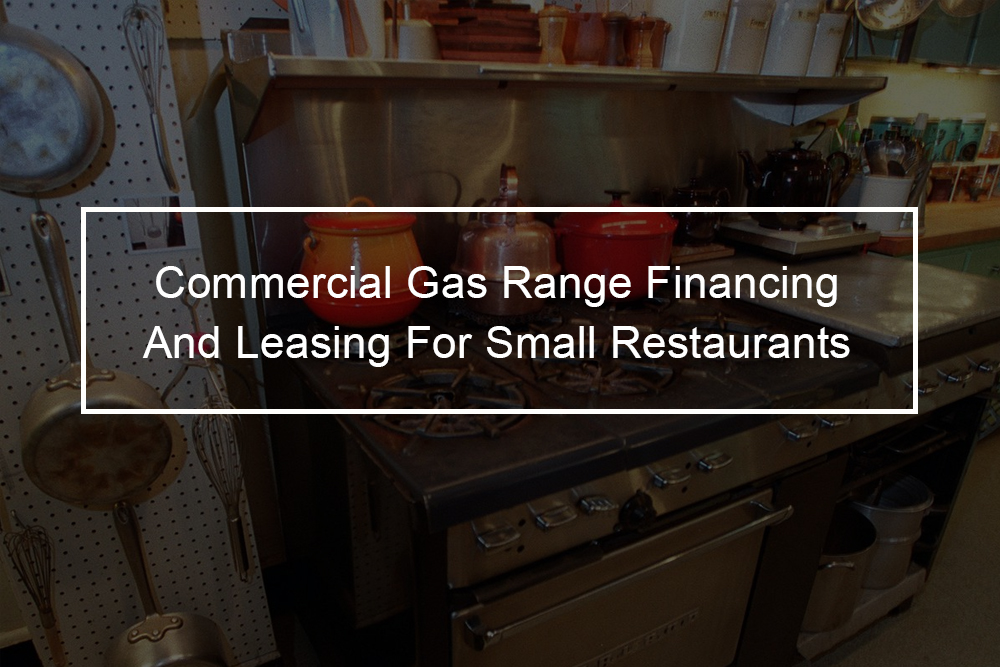 If your restaurant needs a new or used Garland C0836-8M commercial gas range, look to Top Financial Resources. Commercial gas range financing and leasing is a great alternative to a cash purchase since it helps preserve your credit line and capital. Furthermore, you can make affordable monthly payments over a set term length.As a direct lender, an approval decision will be offered right away since our underwriting process is simple. We do everything to speed up the funding so you can get your machinery fast.
---
Garland C0836-8M Overview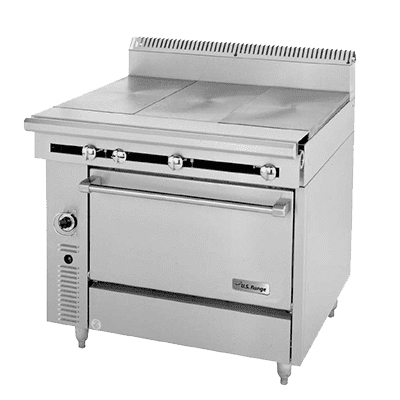 Garland C0836-8M is a cuisine series heavy duty range. This unit features a (three) 12 even heat hot tops, 6″ backguard, and stainless steel front and sides. The gas range is also CSA Flame certified.
Standard Features Of Garland C0836-8M
 100-percent Safety oven pilot 

1-1/4″ NPT front gas manifold 

12″ Hot Top section 25,000 BTUs 

40,000 BTU oven burner 

6″ chrome steel adjustable legs 

6″ high stainless steel stub back 

Can be installed in a battery or individually

Chrome-plated rack with four positions, one per oven 

Full-range burner valve control 

Fully insulated oven interior  

Oven thermostat control – 150°- 500°F 

Stainless steel front rail with the position adjustment bar 

Stainless steel sides and front 
Optional Features Of Garland C0836-8M 
Continuous plate shelf, 48-72″ for battery installations 

Double or single deck high shelf or back riser 

Extra oven rack 

Flanged feet set of four 

Gas flex hose with quick disconnect 3/4″, 1″, 1 1/4″

Gas regulator: 3/4″- 1 1/4″ NPT 

Gas shut-off valves – 3/4″, 1″, 1 1/4″ NPT 

Modular unit with legs and shelf 

Modular unit with legs on Refrigerator Base

Porcelain oven interior instead of stainless steel interior 

Range base convection oven 

Rear Gas Connection:, 3/4″ NPT (max 250,000 BTU's) or 1-1/4″ NPT 

Set of(four)polyurethane non-marking swivel casters with front brakes. 

Stainless steel back 

Stainless steel burner box top interior

Stainless steel door(s) for cabinet base units 

Stainless steel intermediate shelf for cabinet base 

Stainless steel legs (set of four) 
---
Commercial Gas Range Financing And Leasing At Top Financial Resources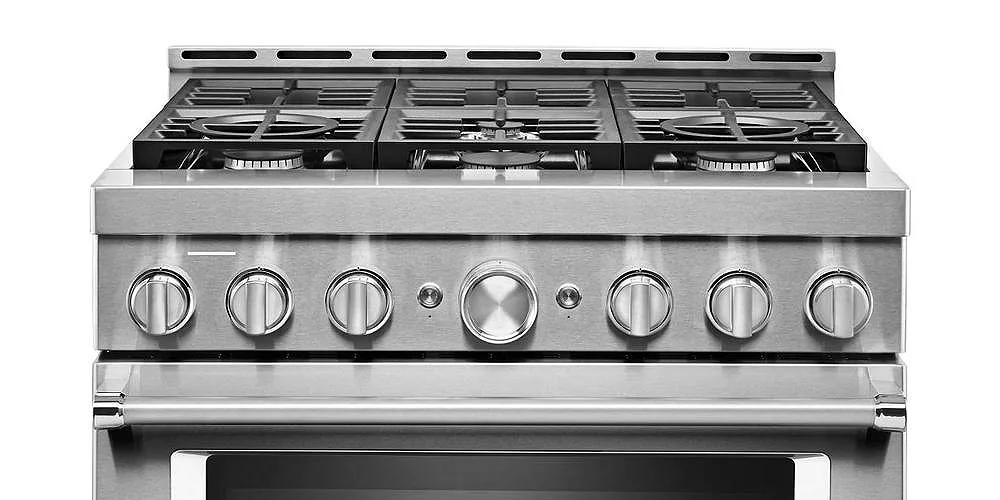 At Top Financial Resources, we specialize in equipment leasing and financing solutions for practically any kind of business-related equipment or machinery. While all restaurants are different and have unique needs, equipment is a universal requirement for companies in foodservice. Often, restaurants struggle to obtain the machinery and supplies they require due to limited funds. Similar to real estate, some restaurant equipment financing, and leasing companies are partial to equipment loans. Top Financial Resources provides financing facilities on equipment in various forms. These can be term loans up to 100-percent or leasing programs that offer a convenient solution for startups and established restaurants that require machines now but do not have an established credit report.
Commercial Gas Range Leasing Explained
Besides buying, you can lease both new or used Garland C0836-8M. Yes, many companies do offer leases for used commercial equipment. The best part about leasing is that it provides 100-percent financing. Restaurant equipment financing companies might require as much as 20 percent down on equipment purchase, while equipment leasing covers 100-percent of the gas range cost. Mostly, that can include the cost for installation, freight, and required software. If you want to lease equipment, ensure you ask if they offer lease arrangements. Not all do. Top Financial Resources does. Here are the types of leases available.
Fair market value leases allow you to get the latest commercial gas range for a reduced monthly cost. At the end of the lease, you can choose to purchase the gas range at fair market value, continue leasing or return it.

Lease to own is the most popular type of lease. You lease the appliance with a buyout option at the end of the lease duration. Monthly payments are high with a lower buyout amount.

Seasonal leases are ideal for restaurants with marked slow and busy seasons. You can make your payments for the lease during high revenue periods.

Quarterly commercial gas ranges are subject to higher payments and interest rates.
What Is The Commercial Gas Range Financing Process?
Step 1: Shop here at Top Financial Resources and choose the commercial kitchen equipment your restaurant needs. You can also just skip to step two.
Step 2: Complete the lease or finance application form by providing all the required information in the form.
Step 3: Submit your application by clicking on the submit button at the bottom of the application form.
Step 4: That is it; you will be contacted by a Top Financial Resources representative to discuss how simple and fast your restaurant can receive restaurant equipment funds.
You will generally need as little as six months in business, a minimum of $8 500 in monthly revenue is needed, and a valid business checking account. It is that easy. A loan specialist will contact you within 48 hours to speedy processing. If you have any questions, call us now at 1-(800)-260-5126 or write to us at [email protected].
Note that not all applicants will be approved for financing, and supporting financial documentation might be required to complete the process and secure the funds successfully. In fact, those seeking commercial gas range financing in excess of $250,000 will automatically need to provide financial documentation with their application. No matter what commercial gas range you need, we will work with you to get a viable financing solution that works with the parameters of your restaurant. Whether a Garland C0836-8M or other needed gas range, we will find a workable leasing or financing option that will help your restaurant succeed.
What Is The Commercial Gas Range Leasing Process?
Step 1: Complete the online finance application form. It might be necessary to supply extra-financial information at a later time.
Step 2: After you get approved for credit, lease documents are prepared and sent to you for signature
Step 3: Used commercial gas range, in most cases, demands payment before shipping. This requires your acceptance of the equipment before the machinery is physically at your place of business. The commercial equipment vendor is paid before he or she ships.
Step 4: A purchase order is sent to the equipment vendor, and the machinery ships to you. What will affect your interest rate?
Personal credit history and prior bankruptcy

Age of business

Payment history: On time, delayed, or late
We emphasize accuracy, efficiency, and dependability to identify your financial requirements and then help you choose the best solutions.
Why Choose Top Financial Resources?
Do you need Garland C0836-8M today? At Top Financial Resources, we make commercial gas range financing simple the following way:
Top Financial Resources

will get you the funds you need for the commercial gas range you need within as little as 24 hours.

As a direct and independent lender, we can offer you competitive rates and a simple application process.

Provide only a one-page application and bank statements. You will quickly receive the financing and leasing options to purchase or lease Garland C0836-8M.

We finance both used and new equipment.

You will have peace of mind: our terms and conditions do not change without due cause. Plus, we do not take personal assets as security for the loan.

We offer additional financing to cover related expenses: Get additional financing for installation, shipping, and training cost.

Unparalleled flexibility: With our equipment financing solutions, you will match payments to your cash flow cycle to avoid using money required for your daily activities.
Do not wait to take on bigger projects or new jobs; get your new commercial gas range today by getting started on the best financing option for you.
Commercial Gas Range Financing And Leasing Details
Commercial Gas Range Financing/Leasing

Working Capital

Commercial Gas Range Refinancing

Term Length

1 – 5 Years

1-12 months

2 – 3 Years

Amount

Up to $250,000

Up to $150,000

Up to $50,000

Rates

As low as 4.5 percent to 30 percent

As low as 5.9%

As low as 7.5%

Repayment

Monthly, Seasonal and Deferred

Payments Available

Daily or Weekly

Monthly

Uses

Purchase, Lease or Repair Any Used or New Commercial Gas Range 

Short Term Working Capital

Complete a Job

Purchasing Materials

Advertising

Facility Expansion

Hiring Additional Staff

Moving Costs

Long Term Working Capital

Debt Reconsolidation

Remodeling

Equipment Upgrades

New Stores/Locations

Residual Buyouts

Funding Speed

2- 4 days

Same Day

3-5 days

Commercial Gas Range Financing You Can Use To
Improve efficiency: Invest in a better commercial gas range or modernize operations
Increase capacity: Buy equipment with better features and functionalities
Complement business credit line: Replenish working capital depleted by machinery costs.
Commercial Gas Ranges That You Can Fund Through Equipment Financing
Commercial gas range financing is a source of funding that allows you to acquire any restaurant gas range. So it can be used to acquire all the gas ranges in cuisine series, including:
Garland C0836-6 Commercial Range

Garland C0836-7M Commercial Range

Garland C0836-17M Commercial Range

Garland C0836-24AM Cuisine Series Heavy Duty Range 
Final Thoughts: Garland C0836-8M Financing
Whether you are acquiring a new or old commercial gas range, restaurant owners often need to balance keeping current locations competitive with expanding into new markets. Success requires more than just a lender. It requires a financing partner with deep restaurant lending experience, an understanding of the industry's issues and opportunities, and knowledge of industry best practices and trends. Top Financial Resources restaurant finance specialists work exclusively with multi-unit restaurant franchises and national and regional chain restaurants owners.
With numerous loan commitments, we are a national lender with proven expertise in financing a broad array of sizes, brands, and capital needs. Whether you are repairing your gas range or you want to acquire a new one, we can develop effective customized financing solutions to help you attain your goals.