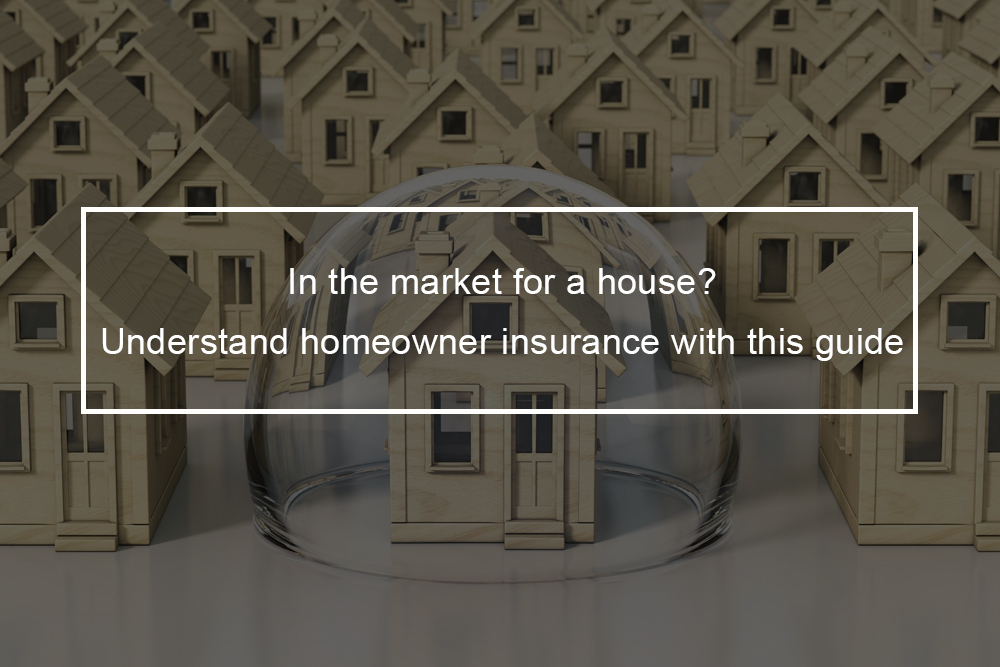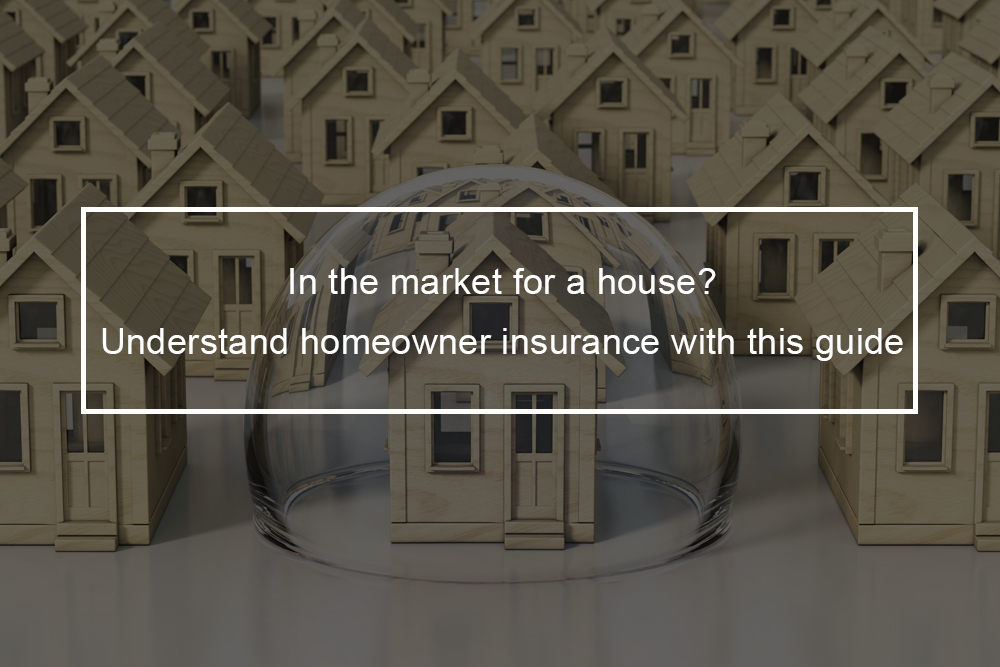 Buying or building a house is a lifetime investment. As such, you need to ensure that your home is secured and protected from any accident. Getting the best home insurance company can be very overwhelming because many companies are offering similar services. Thus, you must conduct extensive research before buying one.
Typically, insurance companies have different policies and services being offered. Thereby, do not make the mistake of just choosing any firm then come to regret later. Insurance is an impalpable asset, and that is why it is essential to be careful when buying one. Most of the people have lost their money as a result of working with the wrong insurance company. It is vital to consider elements like cost, services being offered, and financial stability to avoid this situation.
---
What does homeowners insurance cover?
Similar to any other type of insurance, a homeowner's policy does not cover everything; however, some coverages are offered by most fundamental policies. Most home insurance providers cover fire and smoke damage. Other cases often covered include internal water damage, weather damage 9like windstorms), explosions, show and ice damage, as well as vandalism. Homeowners insurance also covers your personal home and the costs of living elsewhere if you require to move out during a rebuild or home repair. Insurance firms offer additional coverage for natural disasters that are not usually covered by a standard policy. You might want to opt into this extra coverage if you stay in a region prone to earthquakes or flooding. Typically, It will cost you more on your monthly premium; however, if you ever need to file a claim, it will be worth it when you can repair or rebuild your home instead of losing all the money you have put into it.
How do I choose a homeowner insurance policy?
What qualifies as the best homeowner's insurance policy for you might not be the best for another person. Before you choose a policy, consider what best means to you. For instance, if you are on a tight budget, you may be most concerned with the price. Nonetheless, if you have had customer service experience in the past, you will possibly put more emphasis on high satisfaction ratings. And if you are not a risk-taker, you might be concerned about ensuring you have adequate coverage for a variety of elements. To evaluate the best owners' insurance firms, we have applied for a J.D. Power's United States Home Insurance Study, which surveyed 14, 122 renters and homeowners.
Rankings on a measure of one to five were provided in six categories. Namely:
Overall satisfaction

Price

Policy offerings

Billing process and policy information

Claims

Interaction
---
The best homeowner insurance companies on a budget
Consider the following homeowner insurance firms (they are quite affordable)
MAPFRE Insurance
This company was started in Spain and then expanded into Latin America and eventually to the United States. MAPFRE Insurance has a pricing rate of 4/5.
Erie Insurance
Erie Insurance attained five out of five in the J.D., Power's auto insurance study, and 4/5for home insurance. Selecting to bundle your insurance under Erie can be a smart move to save even more money.
Amica Mutual Insurance
Amica Mutual scored top marks in the price section, making it one of the most affordable homeowners insurance providers on average.
USAA insurance
J.D. Power rated USAA; however did not include it in their final ranking since it is only accessible to members of the veterans, military, and their immediate families. Nonetheless, USAA's score in the price category tied Amica Mutual, making it an excellent option for those who are eligible. 
---
What is the best homeowner's insurance customer service?
Before choosing an insurance company for your house, it is good to find out how it scored in the National Association of Insurance Commissioners.  Even though the search too can be a little sophisticated to use, it is worth your time to make sure the firm you are considering deals with complaints ethically and timely. Let's look at firms that scored 5/5 in this area.
Amica Mutual Insurance
Amica had the highest customer service satisfaction ratings in 2018, compared to homeowner insurance providers of similar size.
USAA Insurance
Like many insurance firms, USAA's customer service is managed by a call center, so the biggest complaint is having to talk to various people about the same problem. Nonetheless, when filing a claim, clients were typically assigned a representative they can contact directly when required.
Cincinnati Insurance
Cincinnati Insurance also scored favorably in terms of customer service complaints.
Lemonade
Beyond affordable rates, Lemonade includes a layer of transparency, which is rare in the insurance world. Rather than profiting extra when it does not have to pay out claims, the organization keeps a set of twenty percent of your premium for itself, and eighty percent goes into a pool for paying claims. Money that is justify after paying claims yearly goes to a cause of your choice.
---
Best homeowners insurance for military families
As an active member of a veteran, military, or a family member of an active-duty member of the military or veteran, you might decide to go with a V.A. loan to buy a home. If you do, you will find the V.A. has specific requirements when it comes to homeowners insurance. One of the requirements relates to flood insurance. If you live in a FEMA-designated particular flood hazard region, you will require to get flood insurance to qualify for a V.A. loan. You can select any insurance company that provides the coverage needed by the V.A.; however, USAA is a famous choice.
USAA insurance
USAA got top marks all around in J.D. power research. Here is a list of who is eligible for USAA membership:
Widowers or widows of USAA members

Adult children whose parents are or were USAA members

Officer candidates in commissioning programs

Active, honorably and retired, separated officers and enlisted personnel
Military discounts
If you choose a non-military insurance firm, ensure you ask about military discounts. Most of the bigger insurance firms, such as Farmers and Progressive, provide discounts for active-duty military. Accessibility varies by state, so your choices will be different based on your location.
---
The best homeowner insurance for first-time buyers
Unfortunately, there is no single best home insurance firm for first-time buyers. However, if you have never been on the property field, you will need to educate yourself on the kinds of insurance you require to ensure you are getting the best deal. Look for insurance firms that offer plenty of online resources to assist you in understanding the homebuying procedure. You can use Allstate; it offers resources to assist you in deciding which home insurance coverage to opt into. This incorporates articles flood, dwelling insurance, quote comparisons, and earthquake insurance. You can also take an internet quiz to check what kind of insurance is right for you.
---
What is the best homeowner insurance for coverage?
If you are looking for insurance that goes beyond the basic- for example, you live in a place that is prone to flood and earthquake; you might want to look at the following providers.
Amica Mutual Insurance
Amica's standard policy incorporates coverage for your dwelling, other structures such as sheds or garages, personal liability, personal property, and loss of use. However, since Amica believes that homeowners' insurance should not be one size fits all, you can decide to extend your coverage where you need it.
USAA insurance
Home insurance coverage from USAA varies based on where you live. The basic policy covers you for theft, fire, identity theft, liability, weather-related events, and vandalism. The policy also covers uniform replacement for active members of the military. You can also select to add an umbrella policy that protects you further in case of liability.
---
Worst rankede homeowners insurance companies
Following the J.D. Power study, the following homeowners' insurance providers scored below average for overall satisfaction.
UPC Insurance: Customer service appears to be lacking, with a high number of complaints from clients, particularly in Florida. 
Homesite: The insurance has one star out of five in the Consumer Affair's overall satisfaction rating.
The Hanover Insurance Group: Apart from the poor ratings some clients reported delay in billing and payment
Travelers: Travelers' homeowner's insurance has 1.5 stars out five, out of the 157 reviews that have star ratings.
National General: Following the J.D. Power 2018 United States, home insurance study, the National General scored two out of five.
Typically the best overall home insurance company is Amica Mutual. It scored top marks in all the six categories of J.D. Not only is the Amica Mutual a good choice for budget-conscious buyers but is also the best for customer service and coverage. USAA was the only insurance that was able to meet Amica Mutual in all categories.