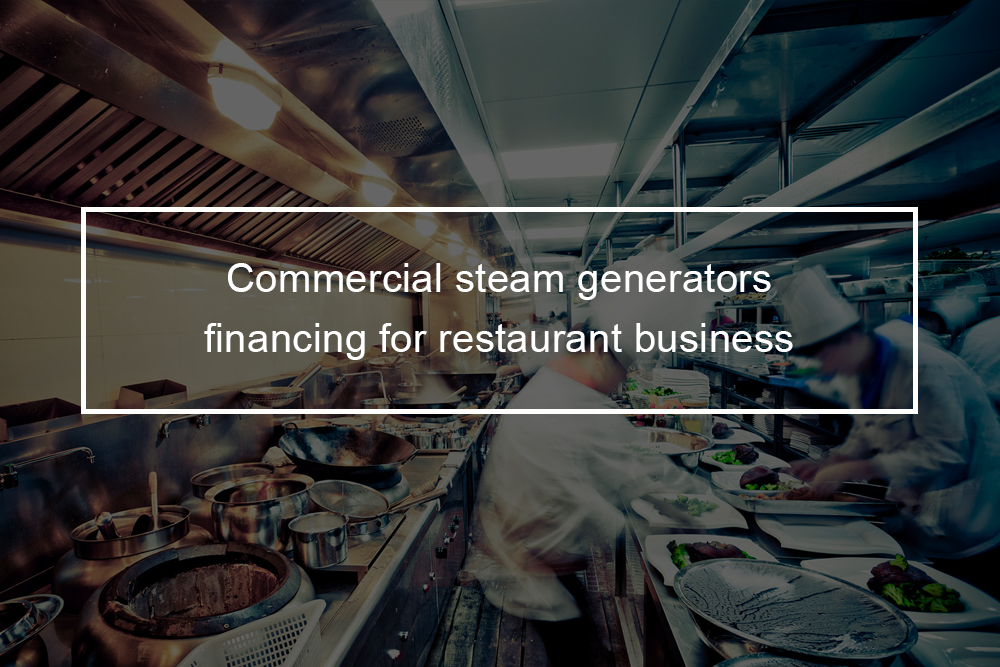 If you want to buy the Crown CE-24 commercial steam generator for your restaurant, we are here to make sure that you have the money you need to expand. One of the most critical parts of a restaurant is the steam generator, but investing in new equipment every few years can quickly drain your working capital. Luckily, we offer financing solutions delivered with satisfaction and speed to make sure your business has the equipment it requires to keep your clients happy.
When you need to buy a new, top-of-the-line (or even just affordable) kitchen appliances, a restaurant equipment financing agreement with a lender works as an attainable and responsible form of funding. With restaurant equipment financing, a lender accepts to extend you the exact amount required to buy your needed appliance, whether used or new- which you pay back over time plus interest. Think of restaurant equipment financing as a car loan, but for your business' assets.
---
Crown CE-24 overview
Crown CE-24 is an electric steam generator. It features a 24'' cabinet base, CSD-1 controls, freestanding design, split water line, and automatic blowdown. This machine also comes with a water filter system, pressure gauge, water level control, water gauge glass, safety relief valve, and pressure control with secondary safety pressure control. It rests on a (4) 6'' stainless steel leg with adjustable flanged feet. You will be happy to know it is cCSAus, NSF certified.
Features of the Crown CE-24 commercial steam generator:
 69 lbs/hr maximum output

All piping confined within the cabinet

Automatic boiler blowdown, CSD-1 boiler controls, split water line, and steam take off kit

Automatic water level control, water gauge glass, pressure gauge, pressure control w/ secondary pressure control, and safety relief valve standard.

Hinged doors with a magnetic latch

Stainless steel cabinet base with #4 reinforced and finish countertop

Stainless steel legs with four adjustable flanged feet

Good for operation at any pressure from 9 – 11 psi

Thermostatically controlled cold water will automatically condensate exhausted steam into the water before releasing into the drain
Crown CE-24 commercial steam generator dimensions:
Width: 24 Inches

Height: 28 Inches

Depth: 33 Inches
Crown CE-24 Warranty: One year limited
---
How does commercial steam generator leasing work?
In simple terms, leasing a commercial steam generator has some similarities to restaurant equipment loans. Nonetheless, the lender purchases the equipment and then leases it back to you for a flat monthly fee. Most of the equipment leases come at a fixed rate and fixed term to keep those payments the same each month.
Restaurant equipment financing rates can vary based on your credit profile and leasing company ( anywhere between high single digits and 30-percent or more), so it is sensible to shop around before you commit yourself. At the end of the predetermined lease, based on the lease, the business owner might be able to buy the commercial steam generator at a predetermined amount or at a fair market value- sometimes as little as $1.
Leasing is attractive to a restaurant owner who intends to use an appliance for a short time, or if the equipment is expected to suffer a lot of wear and tear throughout its useful life since it allows the restaurant to regularly update it at the end of the lease term.
---
The ins and outs of Crown CE-24 leasing
Just like small business lenders, a leasing company will consider your personal credit and your business credit profile when assessing your loan application. And, just like many online lenders, most leasing companies today provide approval as fast as within just a few minutes and provide competitive lease terms and competitive rates. Leasing companies usually specialize in this kind of equipment too, so ensure you are talking to companies specializing in the kind of equipment you want to lease. For instance, here at Top Financial Resources, we specialize in restaurant equipment financing, construction equipment financing, farming equipment financing, among others.
Based on the equipment, lease terms could extend from three, seven, or even ten years. Since equipment lease is not a loan and does not appear on your credit report as a loan, other lines of business credit lines are not tied up in the purchase of the steam generator so that you can use your credit lines for something else. Your lease payment can even be deductible as a business expense (note you will have to consult your tax accountant about this). The leasing company actually owns the equipment, not unless you purchase it from them at the end of your lease term. Nonetheless, your timely payments will probably be reflected on your business credit report the same as any other revolving debt- as long as the leasing company reports to the business credit bureaus.
---
A commercial steam generator loan is an alternative to leasing
Based on the nature of the steam generator, whether used or new, not the intention to keep it as a long-term asset, a restaurant equipment loan could be sensible for a small business.
Since, in some cases, a lease can cost more than a loan, many restaurants choose to finance the purchase of restaurant equipment instead of leasing. Besides, the entire amount of a lease payment might not be tax-deductible if your lease terms include any provision enabling you to own the appliance at the end of the lease. Here are the reasons why you should use restaurant equipment financing for your Crown CE-24 instead of any other form of business financing.
You do not have the cash on hand for an upgrade
A common reason for buying a commercial steam generator is, of course, that your old one breaks. However, if you were not expecting to shell out thousands of dollars this week for new and critical steam equipment, you might not have the cash on hand necessary for such a purchase. If you absolutely require a new piece of a commercial steam generator and you are not liquid enough to buy it yourself, restaurant equipment financing is a perfect solution.
You are trying to keep cash flow consistent
Cash flow mismanagement is one of the main reasons why small businesses fail. Even a successful restaurant can fall into this trap if they put up too much money before they can recoup their investments. To avoid failure by cash flow problems, make sure that your regular expenses are as predictable and consistent as possible. One way you can do that is to take out restaurant equipment financing for your next restaurant equipment purchase and pay it off over many months in regular installments instead of all at once. Since if you choose the latter option and another unexpected expense hits, you could be in trouble.
You want to own your Crown CE-24 outright
In many ways, restaurant equipment leasing and restaurant equipment financing will help you avoid a large one-time investment and instead spread your spending out over many months. In fact, if you are seeking a temporary solution, leasing a steam generator is the best option. However, if you want to own your appliance outright after making payments on it, you will have to take the path of ownership and finance your equipment purchase.
You do not need an outstanding credit score to qualify
For most business financing options, you will need excellent business and personal credit scores to qualify for the most affordable products. For instance, qualified SBA loan applicants generally have a personal credit score of at least 680. Since restaurant equipment financing loans are self-collateralized, qualifications for this type of funding are not quite as high. Of course, the better your financials, the better deal you will get regarding your interest rate and repayment terms- but do not worry if your credit report is less than stellar.
---
How to apply for restaurant equipment financing?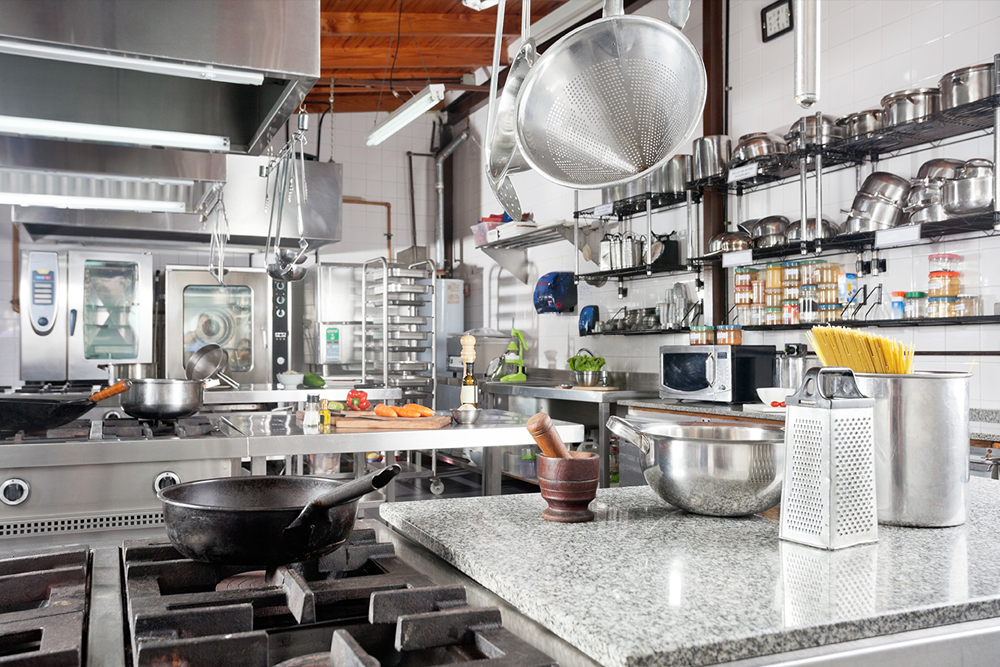 Applying for commercial steam generator financing from Top Financial Resources is simple. Simply fill out our easy and quick online application, and one of our friendly loan specialists will contact you to know more about your restaurant. Your loan specialist will help you decide which financing option is a good fit for your business regardless of whether you need equipment financing for bad credit or you are a startup. After you apply for commercial steam generator financing, you will get an answer in as little as 24 hours. Find the equipment financing loan your restaurant needs today. Whether you need to buy a new Crown CE-24 or you want to lease it, Top Financial Resources can give you the financing you need.
Bottom line: Crown CE-24 financing and leasing
Your restaurant can not move forward if you do not have the right equipment. Having the right appliance you need is a necessary part of your business. Do not be deterred by the huge cost of Crown CE-24; you can get up to $150,000 in financing for funding your new or used commercial steam generator. With our lowest payment guarantee and no down payment requirement, we cost you less. Our dedicated loan specialists will work with you to get quick approval on virtually any type of restaurant equipment.