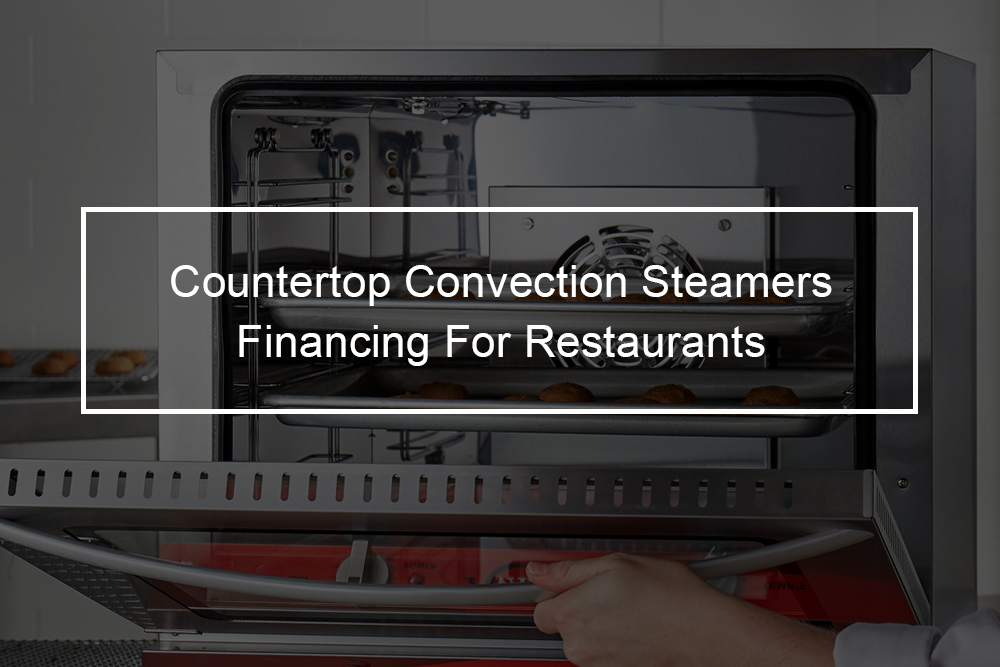 Your restaurant can not move forward if you do not have the right equipment. Do not be deterred by the huge cost of NEMCO 6625B. With restaurant equipment financing and leasing, you can get funds to purchase your new or used countertop convection steamer. With no down payment requirement and our lowest payment guarantee, we cost you less. Our dedicated loan specialist will work with you to get fast approval on virtually the restaurant equipment that you need. They will then find the payment option that is best for you.
---
NEMCO 6625B Overview
Instantly thermalize your frozen and precooked pasta, veggies, seafood, meats, baked goods, and more with the reliable and super easy-to-use Fresh-O-Matic steamer by NEMCO. When it comes to food quality, you can not beat fresh-made food. However, with NEMCO 6625B, you can match it. That is because the steamer uses super-hot-steam- hotter than 212˚F – to instantly return most heat to cold, precooked, even days old foods. The countertop steamer is fast and so very easy- simply push the button to actuate and deliver precisely the right measure to steam. The Fresh-O-Matic also comes with controls and indicator lights for more reliability and convenience. Moreover, it is sealed, the high-heat resistant water reservoir is seamless- and has no welded tank that might eventually leak.
Key Features Of NEMCO 6625B
Stainless steel outer wrap

100+ cubic-inch well holds about any dish, even multiple servings

Highly visible indicator lights

Simplistic electronic control panel
---
What Is Countertop Convection Steamers Financing?

Restaurant equipment financing is the process of obtaining business equipment using a lease or loan. Countertop convection steamers financing allows you to buy the commercial convection steamer with payments made over time, similar to using a car loan to purchase a car. On the other hand, restaurant equipment leasing gets you the equipment you need without the intention of owning it. You will make a regular lease payment to keep on using the equipment as if it were your own. When the lease is over, you can give the equipment back or renew the lease agreement. Sometimes you might have options for buying the equipment at the end of the lease.
How Does Restaurant Equipment Financing Work?
Restaurant equipment financing works by offering you the equipment your business needs for a periodic payment, which includes interest. After the set term of months for your lease or loan is over, you will either own the countertop steamer outright or will need to make a decision about your lease. Typically, you can renew your lease if the appliance is in good condition and still useful to your restaurant. You can finance almost any kind of major restaurant equipment your business needs to expand, run smoothly, and maintain competitiveness.
Benefits Of Countertop Convection Steamers Financing
Restaurant equipment financing has many benefits, mainly for small businesses and those restaurants looking to take advantage of opportunities in the marketplace.
Cost reduction: Equipment financing with a lease agreement results in reduced upfront costs, indicating that you can buy and use assets immediately.

Tax efficiency: Financing equipment can be more tax-efficient; for instance, with leasing, rentals can be 100-percent tax-deductible against profits.

Fixed interest rates: With leasing agreements, interest rates are fixed for the duration of the agreement, making it a cost-effective and budget-friendly financing alternative.

Flexibility: Certain kinds of restaurant equipment financing are very flexible and can assist in spreading the cost of investing in new equipment over time, indicating that payments can be tailored to support your cash flow needs.
---
How Widely Used Is Restaurant Equipment Financing?
Equipment financing can enable restaurants to upgrade old machines and set them on the path for expansion and growth. The lack of businesses choosing for funding to take this route could be because of any number of different reasons, including a lack of awareness or a preference to keep within their means. However, the implications of failing to upgrade restaurant equipment can be serious for a business, ranging from growth plans not being unfulfilled to a struggle to remain competitive as new, equipment-rich players enter the market.
Are there any drawbacks with Countertop Convection Steamers Financing?
This kind of Financing does have some drawbacks, which include:
Restrictive: as suggested in the name restaurant equipment financing, this kind of loan is only for appliances. So if you need capital for something else, maybe hiring employees, then you will not be able to use your restaurant equipment loan. The best part is there are kinds of funding that can be used.

More costly overall: Using restaurant equipment financing will work out more expensive than buying the equipment upfront because of the loan's interest. But sadly, this is unfeasible for most businesses.

You are accountable for the equipment: This indicates, if anything should happen to the equipment, you are responsible for all of the maintenance costs. This comes hand in hand with owning the equipment.
---
How Do You Get NEMCO 6625B Financing?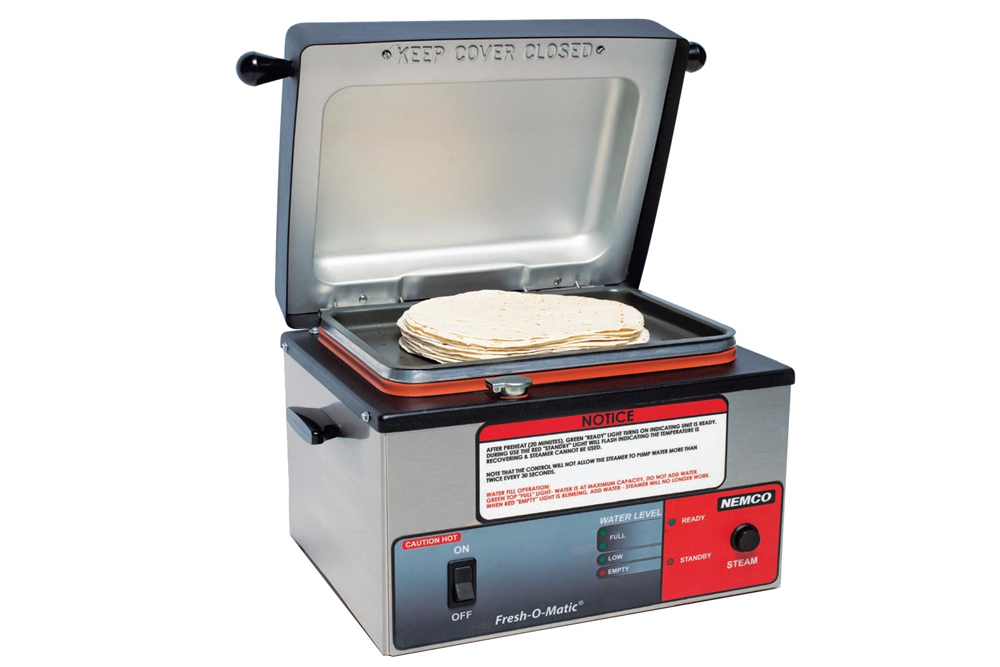 Securing Financing for restaurant equipment might seem daunting. If you try to get a loan from a traditional lender such as a bank or credit union, it can be. Depreciation on equipment usually makes traditional lenders cautious of lending large sums for businesses to buy equipment. On the other hand, alternative lenders usually offer customized financing solutions for your equipment needs. At Top Financial Resources, we can help you design an equipment loan or lease program for restaurant equipment. We do not require a downpayment and our equipment financing is available for new and used equipment.
Moreover, the services offered by Top Financial Resources are always free. We will never charge you to apply or to receive a financing proposal. Nonetheless, the restaurant equipment financing rates and terms provided to you are determined by the information you provide on your application and additional information you send during the application. We always strive to provide business owners with the best rates and terms on equipment financing loans. All you need to do is to see what is available to you.
---
How Do I Apply For Restaurant Equipment Financing?
It is fast and easy to apply online, and you will receive fast feedback to take your restaurant forward.
Organize your financial information: The first step in preparing to apply for restaurant equipment financing is putting your financial documents in order. Gather balance sheets and income statements, and ensure all your documents are up to date and accurate. You should also have a credit score handy because lenders take both your personal and business credit score into consideration when evaluating the risk of extending funds to your business. Make timely payments on what you owe to improve your credit before you apply for NEMCO 6625B financing. If you have well-organized financials, you will be able to figure out your debt service coverage ratio and establish an airtight case for why you require the money you need to borrow and why you can be trusted to pay it back.

Apply online in ten minutes: Tell us about you and your restaurant with our simple lease or finance application.

Decision in twenty-four hours: If approved, you will get a no-obligation, personal quote.

Your loan is funded: After you accept, we run some final checks to process your loan or lease and deposit the money straight into your account.
How Long Can You Finance Countertop Convection Steamers
You might be able to finance a commercial steamer for a short period or even as long as a decade-plus. The specific length of your restaurant equipment financing term depends on various factors. If you are buying multiple or expensive pieces of equipment with a loan, you might need to make payments for several years. On the other hand, if you are leasing the appliance with a fast depreciation, you might only have to lease it for a couple of years.
Can I Use Section 179 Tax Deduction For Restaurant Equipment Financing?
Many restaurant owners find they can save money both on the cost of business equipment and taxes by financing equipment and taking the Section 179 deduction. Using Section 179 deduction in combination with restaurant equipment financing can have added value. If your equipment qualifies, you can save money now on your taxes by deducting up to 100-percent of your equipment cost. You will also be protecting your cash reserves by making periodic payments for the equipment rather than buying outright. Based on the equipment, combining Financing with the Section 179 deduction can greatly help your bottom line.
What Finance Agreement Should You Opt NEMCO 6625B?
Getting the best type of equipment financing all depends on your business and its objectives. Top Financial Resources offers a broad range of finance solutions, which are tailored to meet the needs of every individual business that we support. With a committed account management team and in-house underwriting, we can assist you to decide the most ideal finance solution for your business. To find out more or discuss your restaurant finance and equipment financing options further, get in touch by giving us a call on 1-(800)-260-5126.