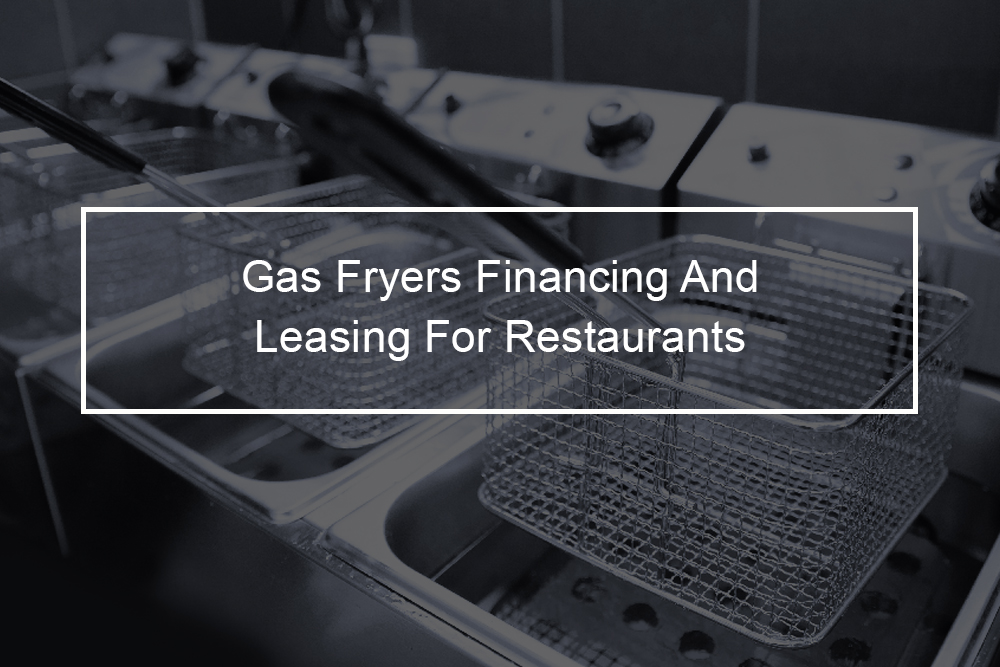 Some restaurants might need Frymaster MJICF gas fryers for their business operations but do not have the capital available to buy it. Accessible working capital is simply the difference between your restaurant's assets and liabilities. To meet your operational business needs, you must have enough working capital to make the purchases that you require. Top Financial Resources offers restaurant equipment financing so that you can lease or finance commercial gas fryers, among other restaurant appliances. Even if your credit is problematic, we might be able to assist you.
---
Frymaster MJ1CF Description
If you cook a lot of fish, chicken, and other breaded products, the Frymaster MJ1CF performance gas floor model with 80-lb oil capacity and 150,000 Btu per hour is the unit for you. This model offers a large 18″ x 19″ x 4-1/2″ frying area with a simple-to-clean open-pot design that hosts a large transfer area you can fry in big volume for every batch. The Master Jet burners ensure the heat is evenly distributed.
It comes with an exclusive 1° action thermostat that prevents temperature overshoot from protecting the oil and producing consistently cooked food. The centreline thermostat senses cold food load faster, ensuring efficiency in recovery and heating. The millivolt controls will not require an electric connection with a thermostat knob on the front panel. The Frymaster MJ1CF gas fryer has a huge cold zone with a forward sloping bottom and 1-1 /4'' IPS ball-type drain valve to gather and discard sediment.
The enamel cabinet and stainless steel door will be difficult to chip and damage even through heavy use. The unit has 6'' steel legs adjustable so that you can find the proper height. The MJ1CF Performance gas fryer is approved for utilization by the NSF, CSA, and CE. This unit ships with rack-type basket support and basket hanger.
Standard Features Of Frymaster MJ1CF
150,000 Btu/hr input (37,783 kcal) (44 kw)

3/4" gas connection

80-lb (40 liters) oil capacity

Comes with 6" steel legs with 1" adjustment

Deep cold zone, 1-1/4 in. (3.2 cm) IPS ball-type drain valve.

Frying area 18'" x 19" x 4-1/2"

Master Jet burners ensure even heat distribution.

Millivolt controller, no electric connection needed.

The open-pot design is easy to clean.

Reliable, centerline, fast-action temperature probe

Stainless steel frypot, cabinet, and door 

Two twin baskets
Options And Accessories Of Frymaster MJ1CF
 Casters

Chicken or Fish tray

Digital controller

Frypot cover

Full basket

Melt cycle (digital controller only)

Piezo ignitor

Sediment tray

Splash shield

Stand-alone spreader cabinet

Triplet basket
---
Can I Get Gas Fryers Financing With Bad Credit?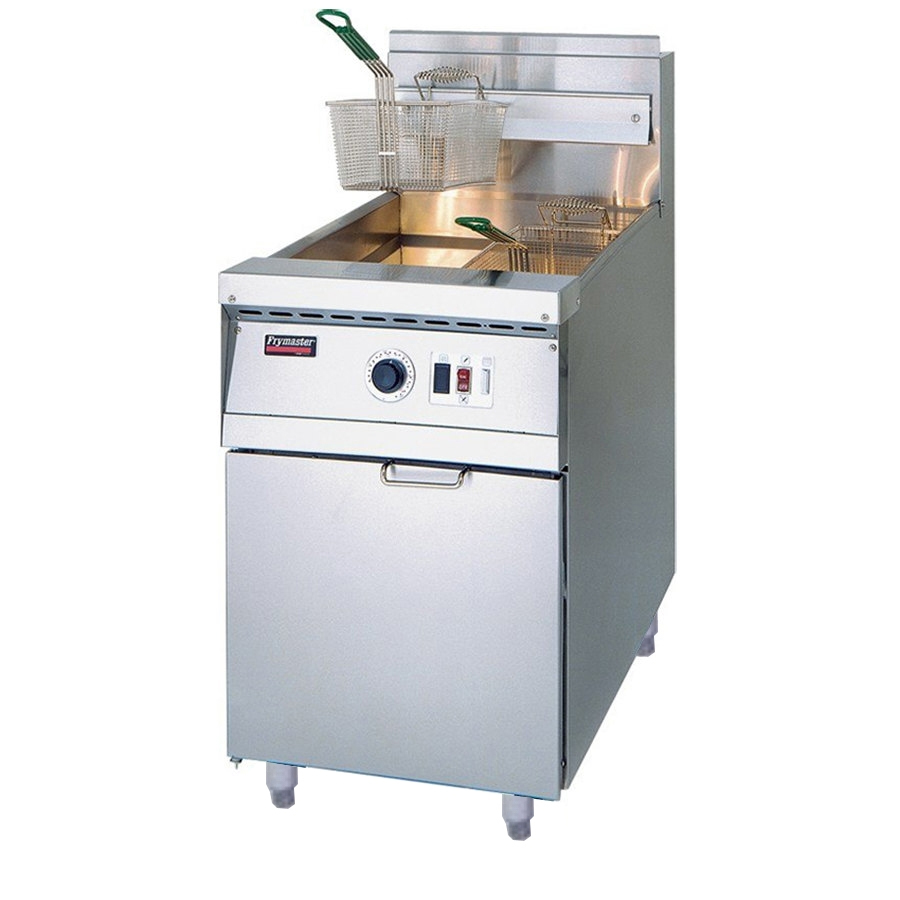 Top Financial Resources can work with you and your restaurant even if you have a bad credit rating. We understand that many situational factors can lead to a poor credit rating. If you have marks on your credit report, we will assess the reasons why. If your restaurant has been operating for several years, and you can prove that you have good relationships with a few vendors, it might be enough to overcome your bad credit rating and secure financing with us. We make judgment calls regularly and will try to see if we can work with you to provide you with restaurant equipment financing solutions for your Frymaster MJ1CF.
How Does Frymaster MJ1CF Financing Work?
When you finance Frymaster MJICF, you take out a loan for up to 100 percent of the purchase price. Your gas fryer will act as security for your loan. You will have to make your monthly payments till the loan term expires. When you pay off your loan, the appliance will be yours to do as you choose. To secure financing or leasing, fill out our online application and include information about the appliance that you want to purchase as its cost. We will make our approval decision and let you know as soon as possible.
How Does Frymaster MJ1CF Lease Work?
Some restaurants choose to lease their commercial gas fryer rather than finance a purchase. When you lease restaurant equipment from us, you can choose from our inventory list. We will work side by side with you to acquire the appliance and create the terms. If you are approved, you will get your equipment and then be accountable for making your low monthly lease payments for your lease term. When your lease ends, you will have to return the appliance or to buy it. Alternatively, you can return it after you lease it up and upgrade to a new gas fryer to lease.
When to Use Gas Fryers Financing And Leasing?
Choosing whether or not to finance your gas fryer is an important business decision and can help you build a credit score and improve your financial situation. To make the right decision, you will have to weigh the benefits of restaurant equipment financing, such as low monthly payments, against the drawbacks, such as the higher cost of ownership. Some of the reasons for restaurants to finance a commercial gas fryer are:
Improve your cash flow: You might have the money to purchase the appliance now, but financing it lets you use that money for payroll and other critical expenses.
Build credit score: Financing your restaurant equipment instead of paying cash offers your business a critical opportunity to build credit.
Get the commercial gas fryer sooner: If your gas fryer fails, you might not have the money to replace it immediately, so restaurant equipment financing can help you bridge the gap.
Knowing when to lease or finance equipment, mainly if you have bad credit, will help you make sound financial decisions for your restaurant. Even if you have the money to purchase the equipment outright, borrowing enables you to cover your other obligations such as payroll and lease payments. Restaurant equipment financing might be the right decision if you do not have the cash to buy right now and risk missing out on revenue the appliance generates.
What Do I Need To Qualify For Frymaster MJ1CF Financing?
Restaurant equipment loans are generally more straightforward to qualify for than other non-asset-backed financings, making them a good option for borrowers with challenged credit. Having said that, you still have to meet some requirements. Lenders will generally look for borrowers with a credit rating of at least 600, healthy cash flow, at least one year in business, or the capability to provide a down payment on the appliance. Bear in mind though you do not need to meet all these criteria. For example, if you do not have a great credit report, but you can offer a down payment, you might still qualify.
How Fast Can You Get Funding For A Frymaster MJ1CF Loan?
The speed with which you will get a commercial gas fryer loan at Top Financial Resources will be as quickly as one day or maybe a week, based on the documents you provide. On the other hand, banks will have a longer approval process that can take weeks or months.
How Long Can You Finance Commercial Gas Countertop Fryer?
The repayment term length on your commercial gas fryer loan will depend on if it is used or new. You will generally repay your commercial gas fryer financing over the projected life of the equipment in question. Since the equipment you are financing acts as collateral for the loan, the term of the loan typically will not exceed the useful life of the appliance.
---
Why Choose Top Financial Resources For Restaurant Equipment Financing?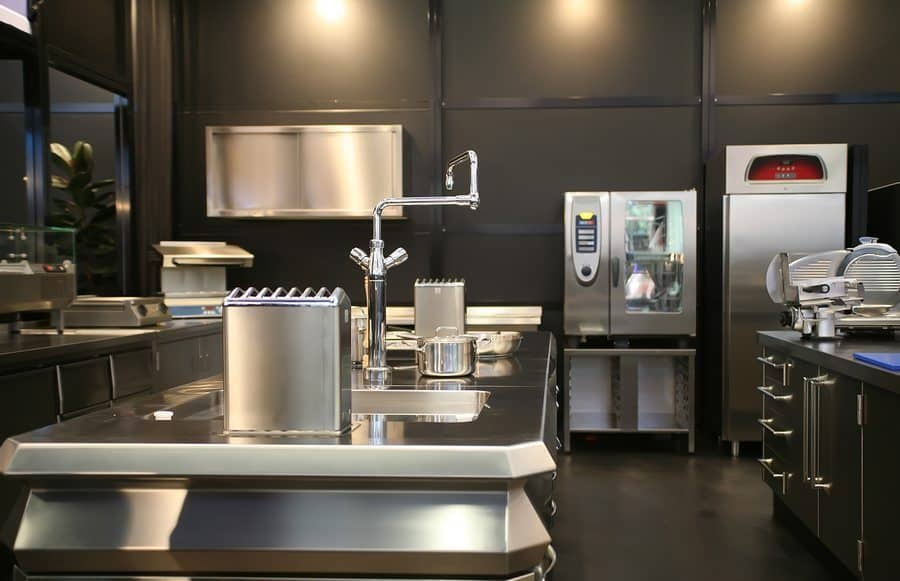 Top Financial Resources is the leading provider of restaurant equipment financing for startups, established, and restaurants that have bad credit. If you need restaurant equipment for your business operations, apply today to get the financing you need, and enjoy the following benefits:
We can make an approval decision without an inquiry showing up on your credit rating. Our programs are customer-friendly.

The finance and lease rates we offer are competitive with a typical bank business loan.

We finance both used and new equipment.

Our financing programs are section -179 friendly. We encourage borrowers to use Section 179 in conjunction with our restaurant equipment financing/leasing. Your accountant will be pleased.

We finance startups and restaurants with bad credit.

You can add a lease or a finance agreement. For instance, we finance Frymaster MJICF through you one year, and next year, you need more, we will work with you.

You do not need boxes of documents to apply. Just feel out our easy and quick online application.
There you have it- all the information you require to navigate Frymaster MJ1CF Financing, compiled into one ultimate guide. Start by looking into the equipment and then shop around for the best lender like Top Financial Resources, who will provide you the best terms for your restaurant equipment financing. You can get financing from a bank but remember banks will have more strict qualifications to qualify, like higher credit scores, more significant revenues, and longer business time. Generally, our hard work will make sure you can invest in the right appliance for your restaurant.