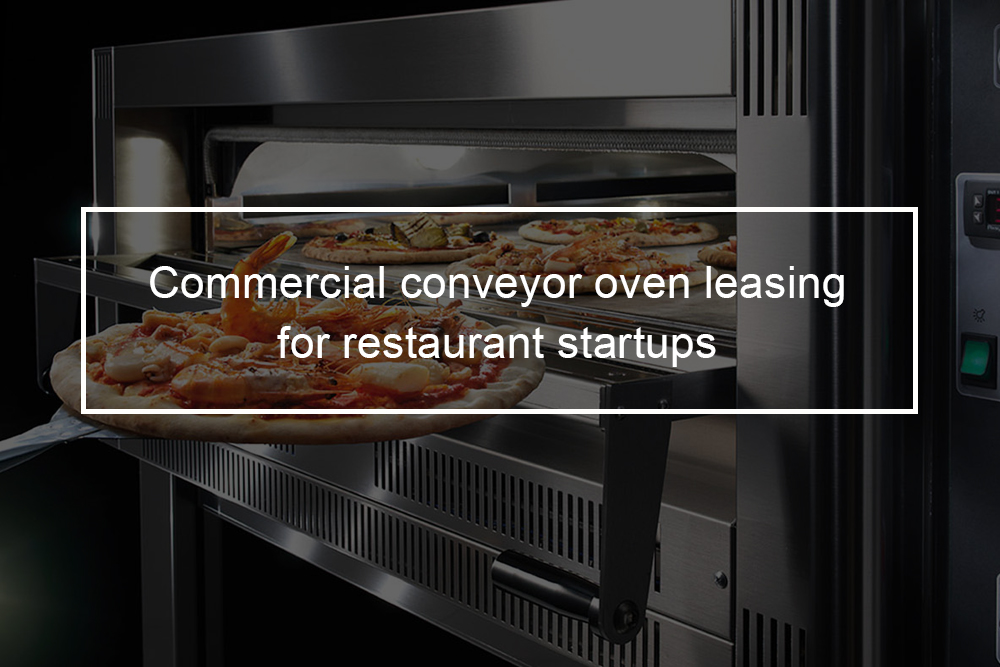 How can you finance a Lincoln Impinger 3240-1V commercial conveyor? Understanding the answer to this question can help you make your restaurant more profitable and prosperous in the long term if you need a commercial conveyor. Essentially, there are many different ways in which a restaurant business owner can acquire commercial equipment. Since there are numerous ways to obtain equipment units today, it is essential to determine the respective viability of each of these individual commercial equipment acquisition solutions.
Leasing can be a great way to go, and one question that many restaurant owner lessees might ask themselves is, "who are the best restaurant equipment financing and leasing companies? And what is the leasing process? If these are questions your restaurant has been considering for any duration, keep reading the answers that will be provided in this post. You'll also find everything you need to know to lease Lincoln Impinger 3240-1V or any other conveyor oven successfully.
---
Lincoln Impinger 3240-1V Commercial Conveyor Description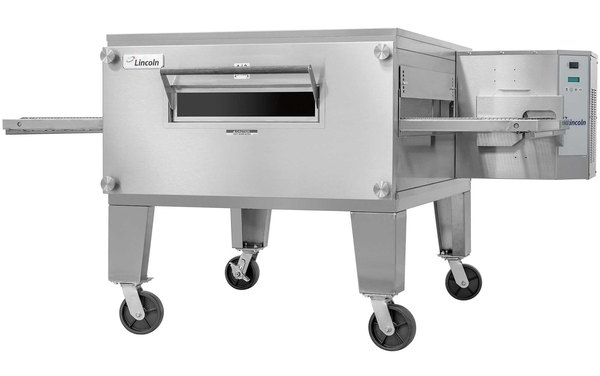 3240-1V is an electric conveyor oven package from Lincoln Impinger. It features FastBake technology, digital controls, a 40″ baking chamber, and a reversible conveyor. This single-deck unit also features adjustable conveyor speed, glass access window, take-off shelf, end stop, and oven top. It is cULus, UL EPH, CSA, CE certified.
Standard features of the Lincoln Impinger 3240-1V commercial conveyor
Stainless Steel Exterior and Interior

FastBake Technology

40″ Baking Chamber
Construction
Front-Facing Digital Control Panel

Removable Large Front Panel for
Easy Access
Stackable Up To Three (3) High

Sandwich Door Standard

Crumb Trays
Benefits of the Lincoln Impinger 3240-1V commercial conveyor
Advanced air impingement technology boosts bake quality and uniformity.

FastBake Technology is designed for baking up to 35-percent faster than other conveyor ovens without loss of product quality or increased noise levels.

Faster bake times boost time of service.

Improved product flow during cooking lowers the operation costs.

Research and applications support for continued operational success.
---
What is Lincoln Impinger 3240-1V leasing?
Leasing is an alternative way of payment for the use of equipment over a specified period. Leasing Lincoln Impinger 3240-1V is similar to renting but has distinct characteristics. For instance, a car can be rented for a few hours or a day. The minimum lease for a conveyor oven would, however, generally start at 24 months. Unlike renting, leasing does not provide for easy termination or equipment swapping. Equipment leasing, in its simplest form, is a form of delivering finance. It is an agreement between two parties where one party, the lessor, offers an asset (bought from a supplier) for utilization by another party (the lessee) for a particular time in return for set payments. Leasing concentrates on the lessee's ability to generate cash from using the leased asset to service the lease payment.
Advantages of the Lincoln Impinger 3240-1V leasing
So how does commercial conveyor oven leasing stack up in comparison to purchasing? Whereas there are undoubtedly many plus points that can serve small restaurants well, it is also worth noting some cons before you go through with the process.
The Pros Of Leasing Lincoln Impinger 3240-1V Commercial Conveyor Oven
Financial planning: Leasing enables you to plan for the future since you already know your oven costs, and interest rates are typically fixed for the term of your contract.

Upfront cost: Leasing requires no initial outlay, so you will not need to dig into your working capital or take out a loan.

Hassle-free credit: It is typically simpler to get approved for a leasing contract than a bank loan.

Tax-deductible: The cost of your lease can be subtracted as a business expense.

Breakdown cover: The leasing company will cover breakdowns and repairs.

Affordable upgrades: It is simpler to keep up with your market's current innovations for small adjustments to your monthly payments instead of shelling out upfront for new technology. (Note that upgrading can also be a shortcoming. Check below).

Security: the lessor already owns the equipment and so may require little or no extra collateral.
If you are a small or medium restaurant business owner, leasing could be the cash-flow friendly solution you need to keep your technology up to date and your business relevant. Just ensure you check that it will be cost-effective for your restaurant and shop around for the best deal.
The cons of leasing Lincoln Impinger 3240-1V
Cost of upgrading: If you need to upgrade the oven, you will not be in a great position to negotiate. If you think your appliance might be outdated before your lease is over, ensure you are aware of your upgrade choices beforehand, or you might end up stuck with an outdated commercial conveyor oven.

Ownership: You do not own the equipment at the end of the contract, even though you might have the option to buy it.

Price premium: The total cost of leasing the Lincoln Impinger 3240-1V will possibly be higher than the cost of purchasing outright.
---
Should I lease a commercial conveyor oven or buy?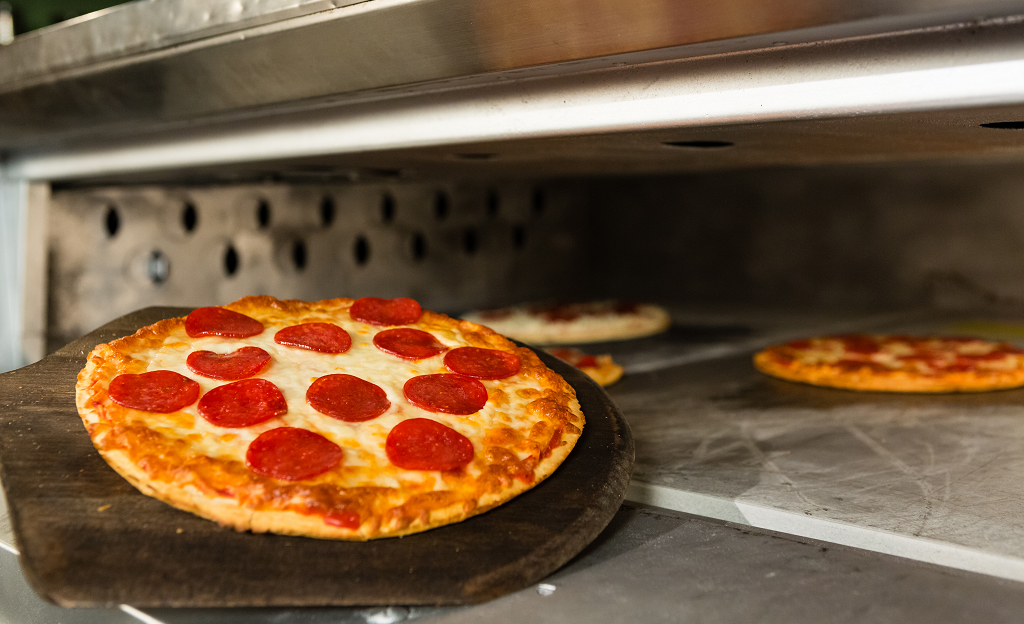 It is dependent on what is most important to your business. We each have various priorities. What is affordable or practical for one business person might be impractical and unaffordable for another. When you buy, you pay for the whole cost of a commercial conveyor oven, regardless of how long you will be using it. In leasing, you pay for only a section of the equipment's cost, which is the part that you use up.
When leasing commercial equipment, a down payment is not always necessary; however, you will be liable for sales tax only on monthly payments and pay a premium similar to the interest rate on loan. You might also pay additional fees and possibly a security deposit that you do not pay when you purchase with a lease. You will make your first payment at the time you sign your agreement. Instead of spending a lump sum at once to buy Lincoln Impinger 3240-1V, leasing frees up funds that can be spent on other activities like salaries.
Finding a restaurant equipment leasing company
Business consultants and long-term business owners agree that leasing companies vary considerably in leasing terms, product quality, and customer service. If you are considering a lease over Lincoln Impinger 3240-1V or a business loan, get started with our one-page lease application or give us a call at 1-(800)-260-5126 to learn more about what we have to offer.
Finance your commercial conveyor oven with a leasing program customized to fit your needs. With our simple, one-page lease application Top Financial Resources can provide fast, flexible lease financing to make getting new or used Lincoln Impinger 3240-1V easier than ever. All you need is a credit rating of 600, business revenue of $50,000, and be in business for one year. In case you don't meet the stated qualifications, we can customize a program ideal for your business needs. Here is our commercial conveyor oven lease application process:
Step one: Fill out an application. Just complete our simple, one-page lease application through your phone or computer.
Step two: Receive a custom lease financing plan. Typically within twenty-four hours after submitting your application, we will contact you with a customized lease structure tailored to fit your business needs.
Step three: Get your commercial conveyor oven. We will buy your new or used Lincoln Impinger 3240-1V from any vendor you wish.
Key benefits of leasing the Lincoln Impinger 3240-1V with Top Financial Resources
Flexible Financing: We provide multiple leasing options, including seasonal payments and deferral programs, which can be customized to fit your restaurant needs.

Conserve your cash: Break up the cost of your commercial conveyor oven into payments when you finance. Use your cash flow business operations instead of hefty equipment acquisition costs.

Tax advantage: Make excessive use of tax write-offs when you lease commercial equipment. You will put more money back in your pocket come tax season.
Frequently asked questions about commercial conveyor oven leasing 
After you have collected a quote, most restaurant business owners enquire about the following:
How much money is needed upfront? Equipment lease financing often offers 100-percent of the dose required for equipment purchase, while equipment loans do not, often requiring up to 20-percent of the total as a down payment. If a down payment is needed, then you might have to reassign capital to cover any upfront costs.

Are the leasing terms flexible? Compared to loans, equipment leasing is viewed as the most flexible financing option. Based on the lease structure, you can begin with low payments and increase them as time goes by (called step-up lease), defer payments, and even add more commercial equipment onto an existing lease under a master lease structure.

Who takes advantage of the tax incentive? Under a loan structure, a restaurant can claim depreciation. Nonetheless, they will also have to provide a down payment, and the interest rate is higher. Generally, under a lease, the leaser claims depreciation in exchange for the lower APR-usually half of a loan. If deprecation credit is essential to your restaurant, and you still want to lease, inquire about finance or capital leases' availability.

What Happens At The End of The Lincoln Impinger 3240-1V Lease? At the end of the commercial conveyor oven lease period, the equipment is either sold to the lessee at a nominal fee, sold to a third party, returned to the lessor, or discarded.
---
Financing commercial conveyor oven in the Lincoln Impinger 3240 Series
We finance the purchase of a used conveyor oven from any brand, including all units in Lincoln Impinger 3240 Series. You might also want to consider leasing:
Lincoln Impinger 3240-2V Conveyor Oven

Lincoln Impinger 3240-1R Conveyor Oven 

Lincoln Impinger 3240-000-R Conveyor Oven

Lincoln Impinger 3240-2R Conveyor Oven

Lincoln Impinger 3240-3R Conveyor Oven

Lincoln Impinger 3240-3V Conveyor Oven