John Deere Equipment Financing Requirements
By having the right machine, your company can significantly increase its sales and productivity. Adding equipment will often enable a business to broaden its services scope, enabling the business to reach a new or expanded customer base. The equipment a business puts into operation is also a reflection of the firm and the sense of professionalism and quality provided. This is just another example of how modern equipment can attract more new clients to your business.  In this article we are going to discuss john deere equipment financing:
We will cover:
What is John Deere Financing and Leasing?

How hard is it to qualify for John Deere's financing and leasing?

How does your time in business affect John Deere financing rates?

The payments on a John Deere Tractor?

John Deere tractor loan Vs. leasing: Which is better?

Pros and cons of financing equipment through a John Deere Dealer

Pros of John Deere dealer financing

Cons of John Deere dealer financing
John Deere equipment financing FAQ

Takeaway for business owners
What is John Deere Financing and Leasing?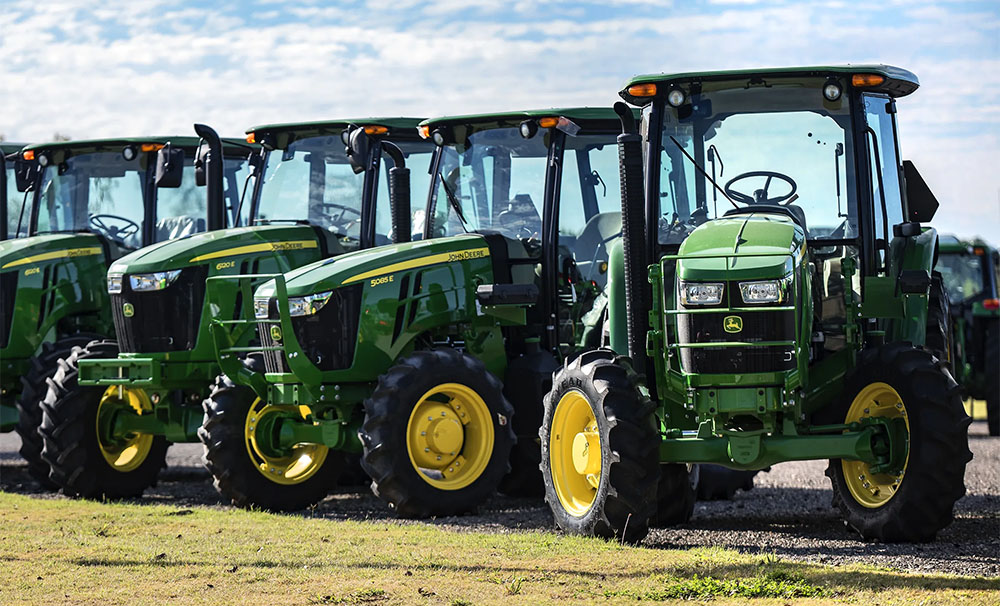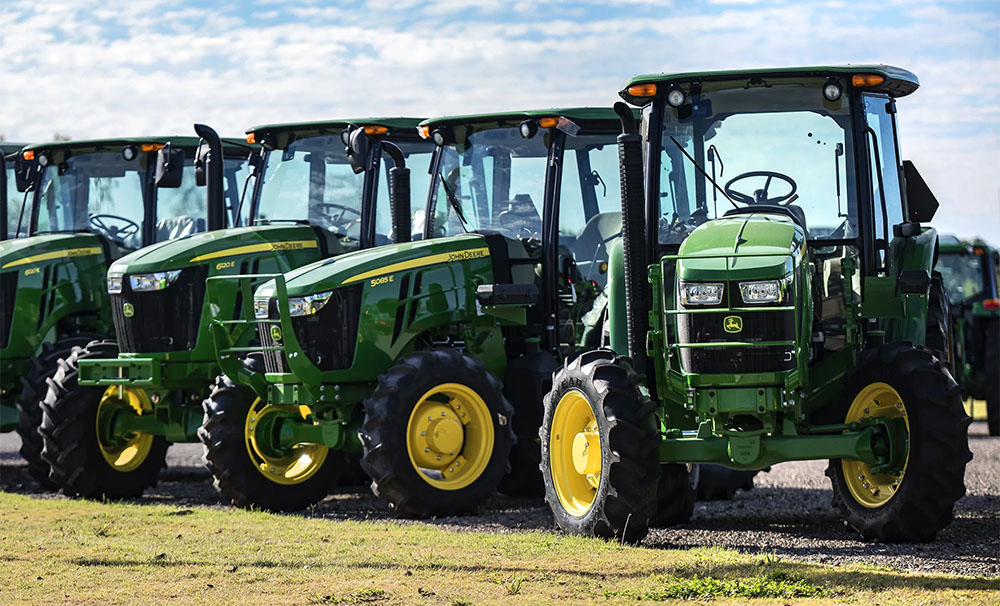 Financing equipment provides a more sustainable way of adding production assets than buying equipment outright when taking into consideration how fast-evolving technology could considerably devalue your investment in a matter of just a few years. John Deere Financing and leasing terms provide very flexible options that will not stress the company's cash flow, since most payback terms run between 24 and 72 months. Besides, buyout options are available, and the ability to add heavy equipment to your lease at any time. But how hard is it to qualify for John Deere Equipment Financing?
The John Deere company was established in 1837, started by a blacksmith-turned-manufacturer. In the last 180 years, the firm has created, designed, and built equipment utilized by industries all over the world, including forestry, farming, agriculture, landscaping, and even the military. The Company's principal business is offering and administering commercial financing for retail purchases of new and used equipment manufactured by Deere & Company's construction and agricultural, compact construction equipment divisions. Besides, John Deere has offered tools and equipment for the individual homeowner for lawn and garden care. You can finance almost all agricultural equipment, including:
Commercial mowers/Grounds care machinery (greens mowers, zero turn mowers, lawn mowers ets)

Tractor (compact track loaders, dump truck, lawn tractor, kubota tractor, hp tractors, compact utility tractors, compact tractor etc)

Sprayers

Combines

Lawn care tools (grass trimmer, leaf blower, hedge trimmer etc)

Tillage equipment

Loaders (wheel loaders)

Excavators

Gator utility vehicles

Workshop products

Skid steers

Harvesters such as feller bunchers
John Deere installment loans make it simple to own your equipment. They come with competitive rates, flexible payment options and terms, and solutions customized to your business.
How hard is it to qualify for John Deere's financing and leasing?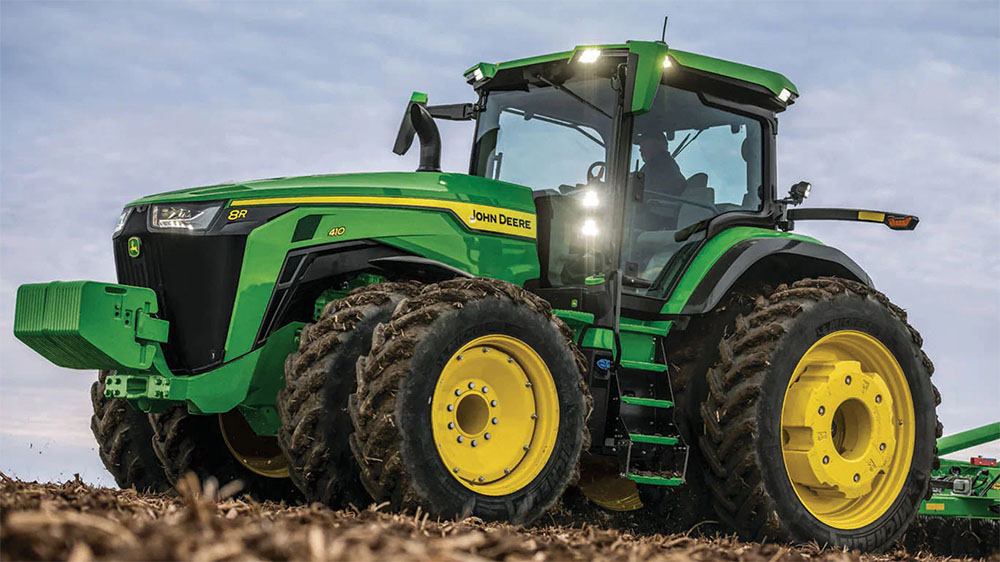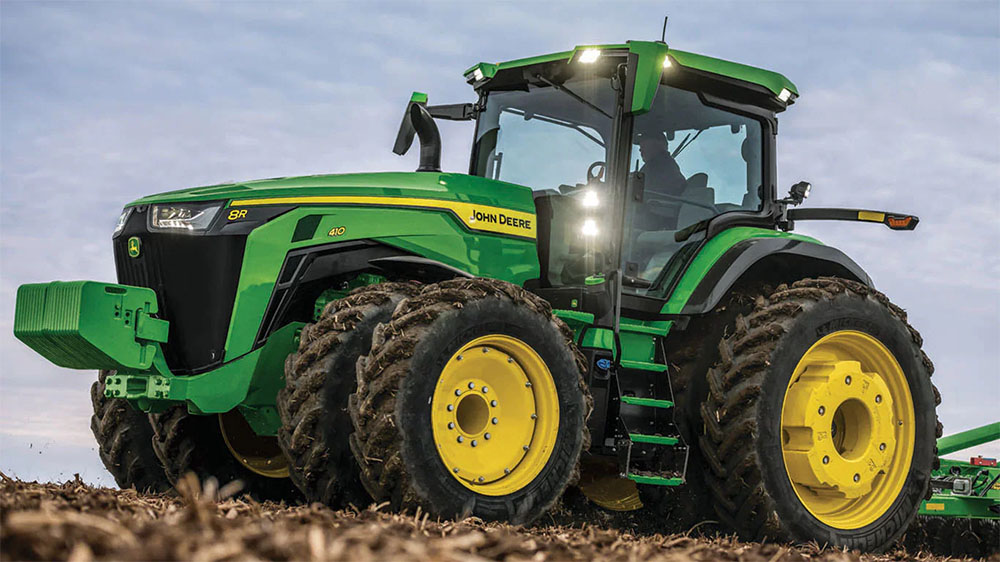 Almost every business can qualify for John Deere equipment financing loans and leases. How much your business will qualify for, and the approved interest rate depends on the kind of equipment, your credit history, and the business financial health status. Since the equipment acts as collateral, John Deere financing is a great choice even if your personal or business credit score is not perfect. Generally, the equipment alone can be enough to get your business qualified for funding. Since the equipment you are financing serves as collateral, if your payment due date is late or if you default the loan, the lender can repossess the asset. Some equipment financing companies require blanket lien or personal guarantors as security for the loan.
How does your time in business affect John Deere financing rates?
If you have been in business for less than two years, anticipate paying higher rates for your tractor. Financing companies determine rates by risk – and generally, there is no riskier time in business than the first two years. If you have a good credit score for businesses under two years old, you can possibly qualify for financing.
Generally, the rates will be higher than if you had been around longer. For example, if you have a 680 credit score, your monthly payment on a $35,000 tractor loan could be approximately $825 a month if you have been in business for two or more years. However, if you have been around for six months, the rates could jump to $1,150 to offset the financer's risk.  If you have a bad credit score, the payments will go up.  If your personal credit is less than 625 or so, or you will need 50-percent down or 1:1 collateral (indicating you put up machinery or vehicles equal to the amount you need to finance). Your time in business will also affect your loan payment options.
The payments on a John Deere Tractor?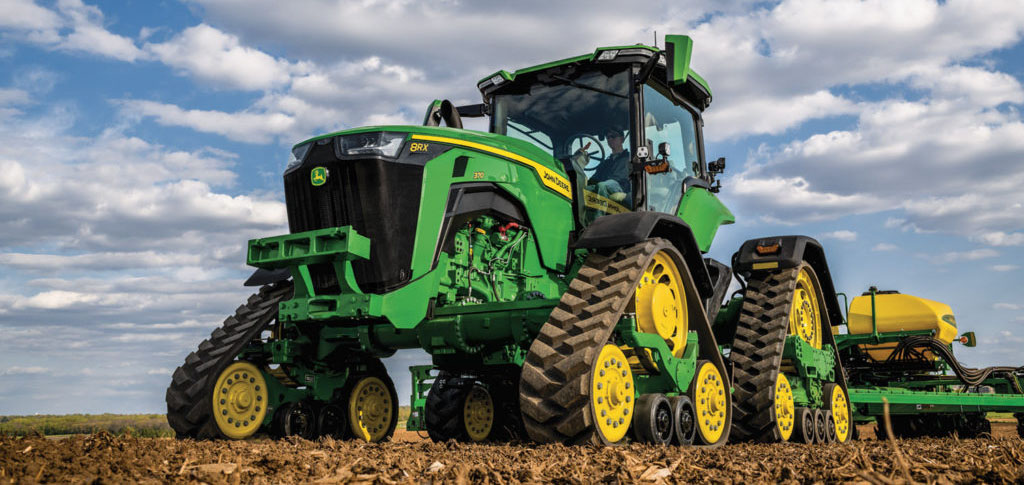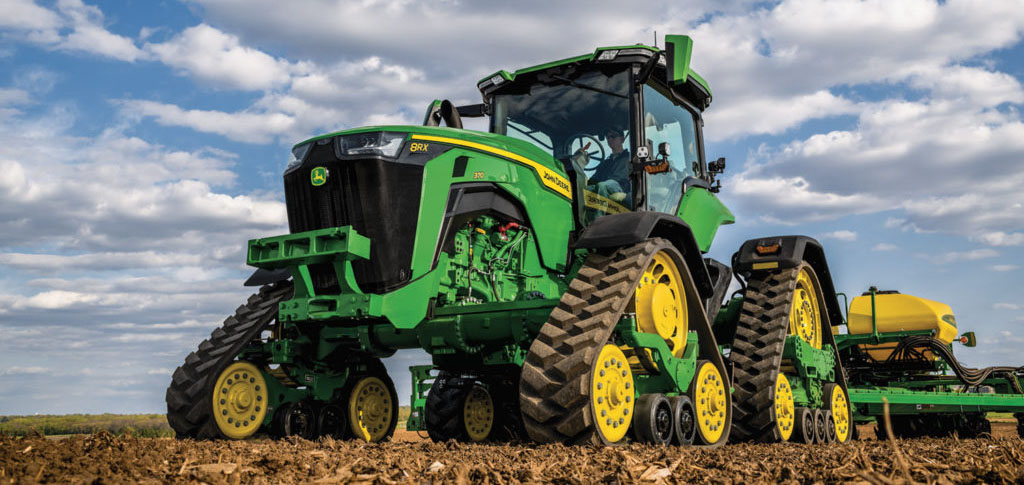 Typically, the amount of your payment will vary based on a few factors:
Your credit report

How long you have been in business

Lenders criteria

Whether you do a loan or lease

The purchase price of the tractor
John Deere tractor loan Vs. leasing: Which is better?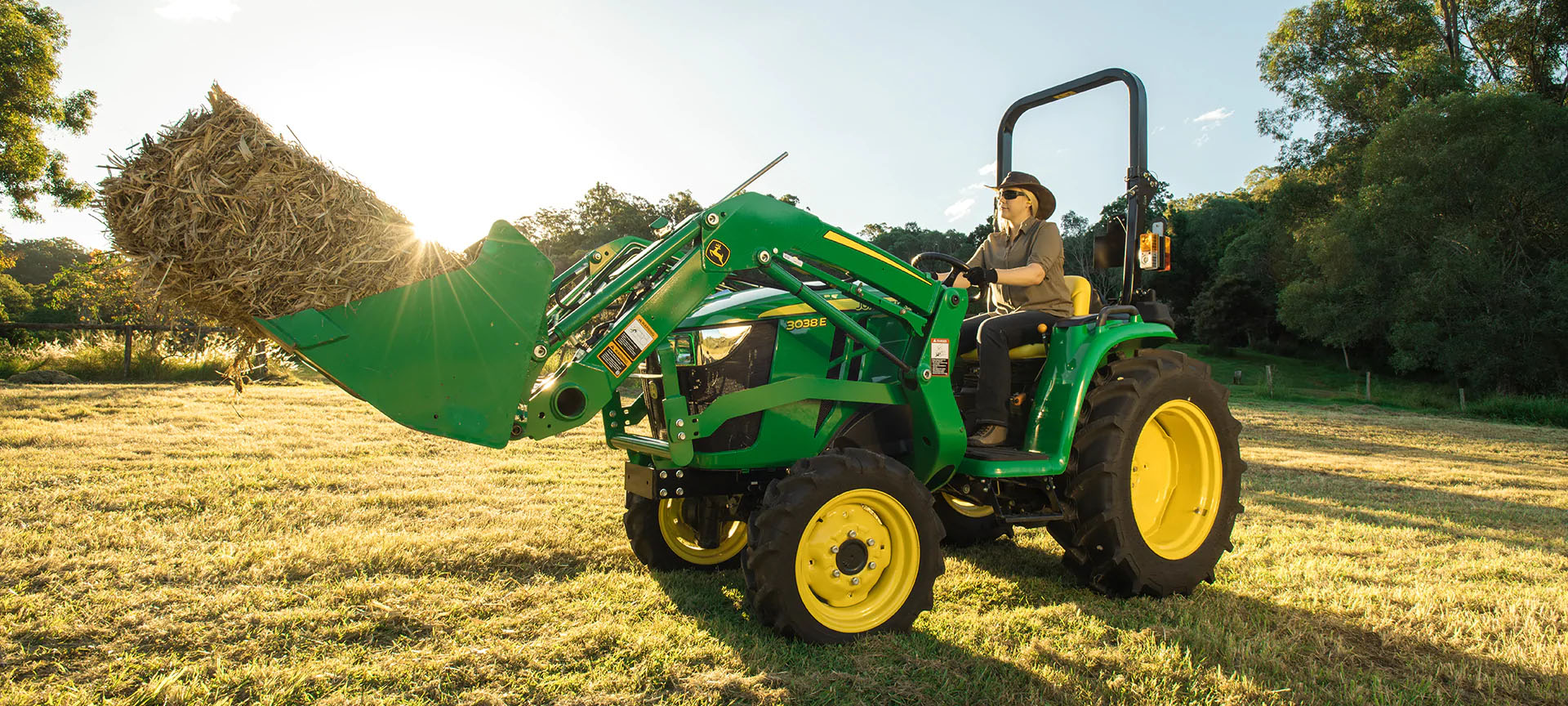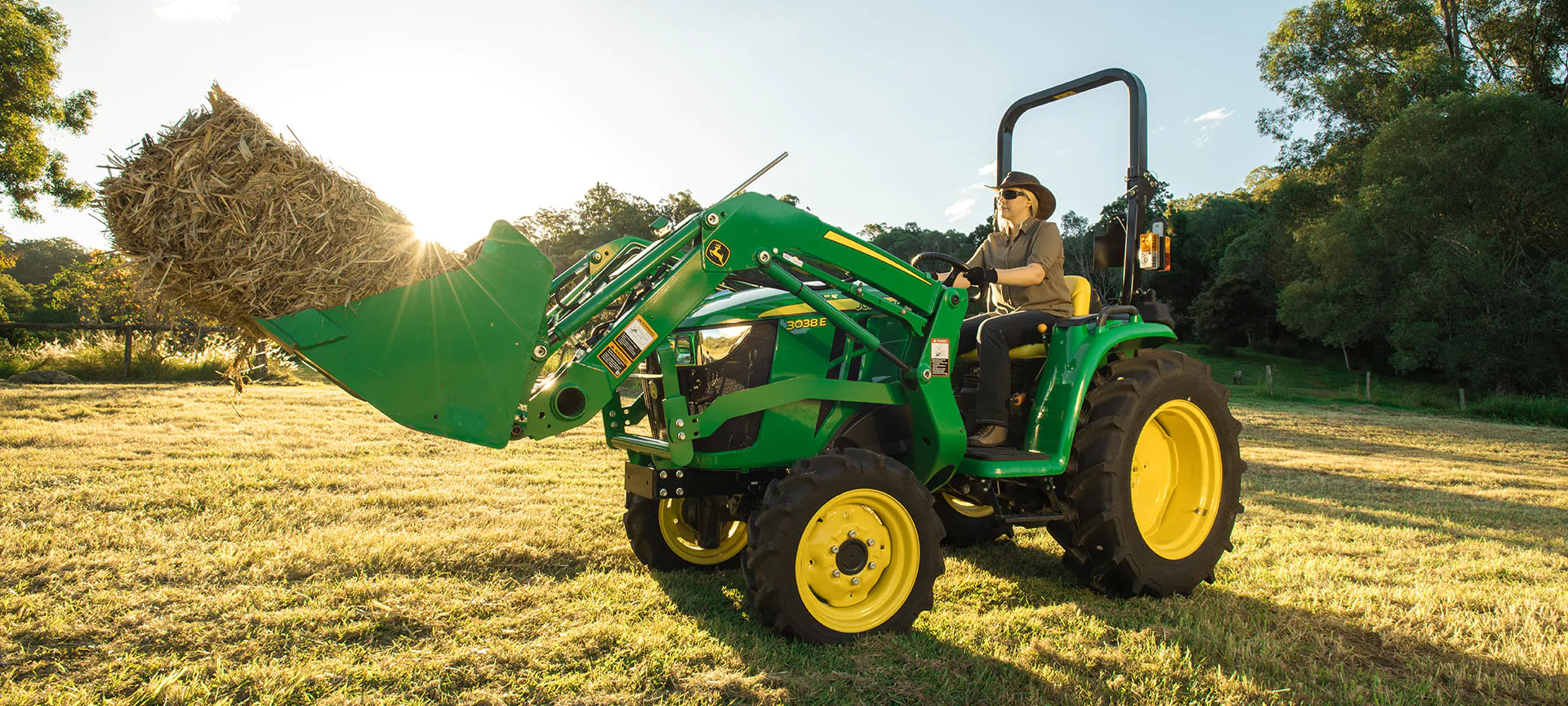 Sometimes, leasing a tractor is going to be a wiser option than a tractor loan. Not unless you think the government requires more of your money.
Here is the difference: 
Leasing equipment will result in smaller payments than a loan; however, you will have a balloon payment at the end provided you want to keep your equipment. Moreover you have more lease options to choose from: capital lease, term lease and operating leases. Each lease option has its own advantages and disadvantages.
So, how much are tractor leasing rates?
Monthly tractor lease rates will range from $500 to $800 for every $25,000 worth of equipment presuming a five-year lease. The payments are based on many factors – the most important factors are your credit (including your FICO scores and credit depth), who you lease through, and how long you have been farming. The reason many farmers opt for a lease is not because of lower payments, but because of the tax savings. With a lease, you can write off your entire payments as "operating expenses.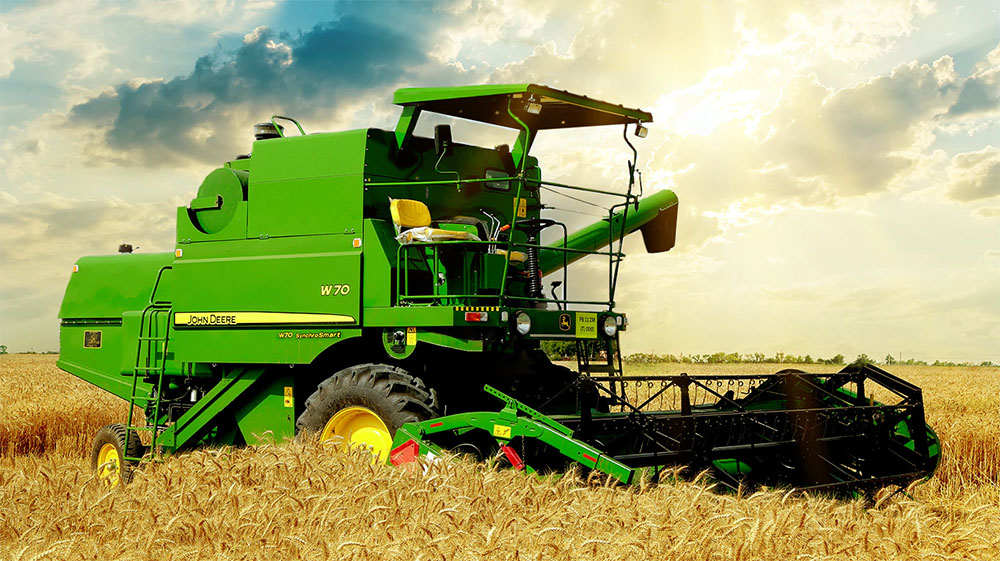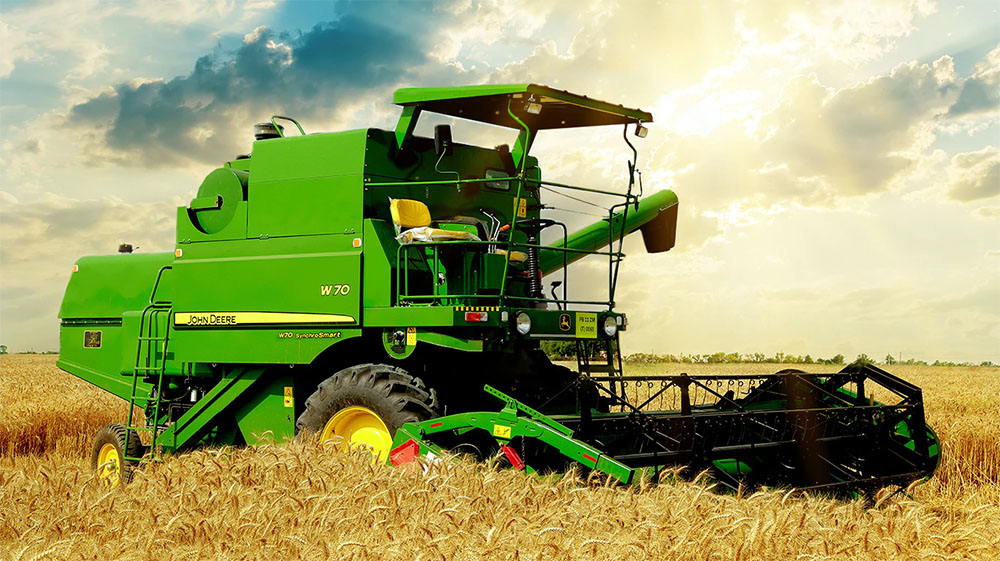 Financing a John Deere tractor: Dealer financing versus. equipment leasing
If you are purchasing a fairly new tractor from a dealer and have good credit, you can usually finance directly with John Deere.  When you qualify via John Deere Financial, you should not consider dealers.  Large manufacturers do not offer financing to make money; they provide financing to sell tractors.  If you have less than perfect credit, you are new in business, or you are purchasing older equipment, you will probably have to go through an equipment finance company- which is why companies such as ours, Top Financial Resources exist. Use our loan calculators to do the math yourself and get help getting your best lease or loan option. 
Here is a summary of the advantages of leasing equipment and taking a loan to purchase farm equipment:
Loan benefits

Leasing benefits

You can depreciate your equipment

You can experience tax benefits

Payment and terms can be customized to meet your farm needs

You are building equity

No limit on your equipment's wear or tear

An opportunity to pay less upfront

You make lower payments than with an installment loan

Leases have tax benefits
Pros and cons of financing equipment through a John Deere Dealer
There are many good reasons to finance through a John Deere dealer. It is often clear-cut simple, less down payment if any, and chances are you will be dealing with a sales and service department that understands the products very well—and stands by them. If you require repairs or parts, the dealer can offer better service than outside mechanics. In some situations, dealers even come out to your location or farm location to get you going again if your equipment breaks down.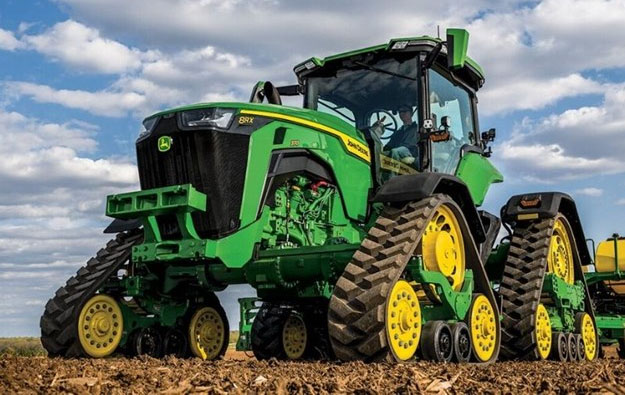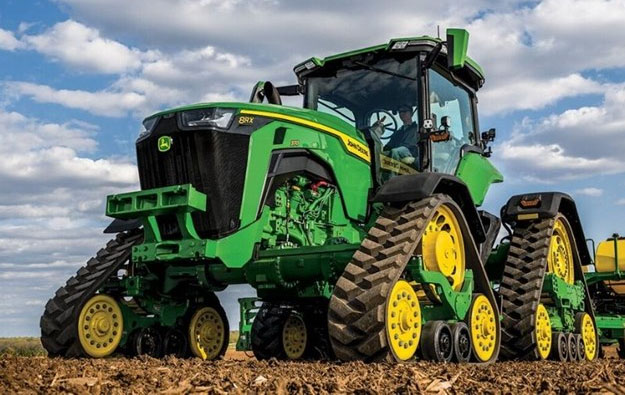 Pros of John Deere dealer financing
Dealer financing usually comes with a fair amount of flexibility as well. You might be offered a line of credit that enables you to buy equipment as you need it rather than creating a new loan every time. You can also choose a variable or a fixed interest rate and work out the monthly payment date that works best for your firm or personal finances. Dealer finance professionals want your company—and they are inclined to work with you to get it. The biggest advantage of dealer financing is the idea of one-stop shopping. You can go to the dealer, choose your equipment, and immediately begin the funding process before you even leave the dealership; it is difficult to pass up that kind of convenient process. John Deere currently provides equipment loans, equipment leasing, and lines of credit.
Cons of John Deere dealer financing
Even with all that clarity and convenience, however, it is not always the perfect option. Dealer financing is usually more costly than other equipment financing options, and that means you will pay more for your equipment in the long run. On a large purchase, even one percent more in APR translates to thousands by the time the loan is cleared—and it will take a lot longer to repay.
Rather than financing through the John Deere dealer, consider other options. A zero-interest special, for example, even for only six, twelve, or eighteen months, can save you a great deal. Nonetheless, you have to pay attention to the fine print and warranty statements, and make sure that interest is not accruing in the background, waiting to be compounded onto the debt at the end of the introductory zero-interest period. As long as you can obtain a lower interest rate elsewhere than the dealer, you will save money.
The financing structure is another key consideration that can cost you a lot of money or save you a lot more. The length of the equipment loan term and how it is set up can greatly affect total cost. Stay away from balloon payments; they can lead to financial difficulty later. Also, check for origination fees and prepayment penalties; if upfront fees are amortized into the loan, typically you will end up paying interest on those as well.
Make sure you look for a fixed interest rate loan with a constant monthly payment. In fact, before you take on any kind of loan for John Deere equipment, you may want to consider a personal loan first. Whereas people often think of personal loans as small and for a very short term, the reality is that the personal loan market is vast. High loan amounts, competitive rates, and varying repayment terms make personal loans very attractive to those seeking an alternative to dealer financing on John Deere equipment.
John Deere equipment financing FAQ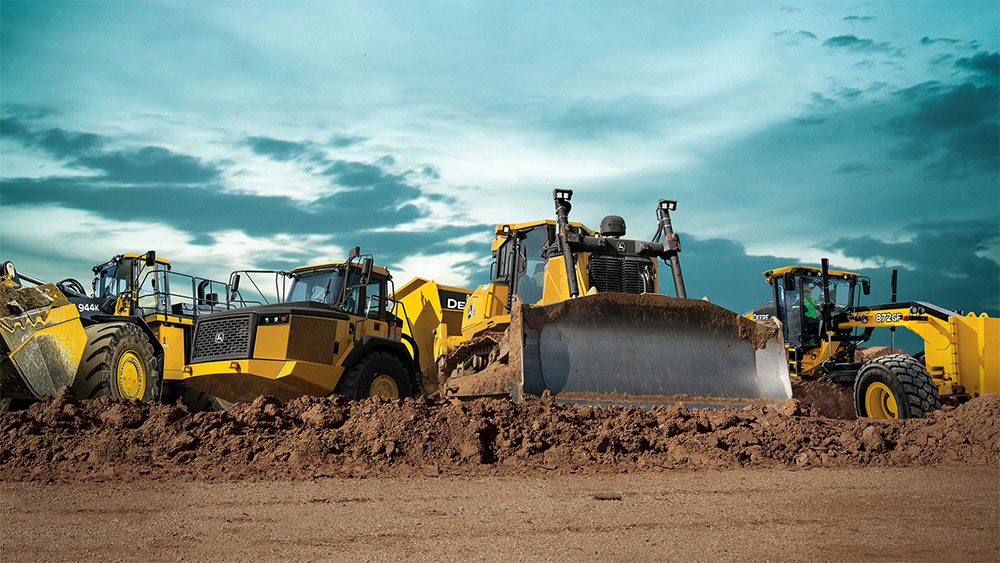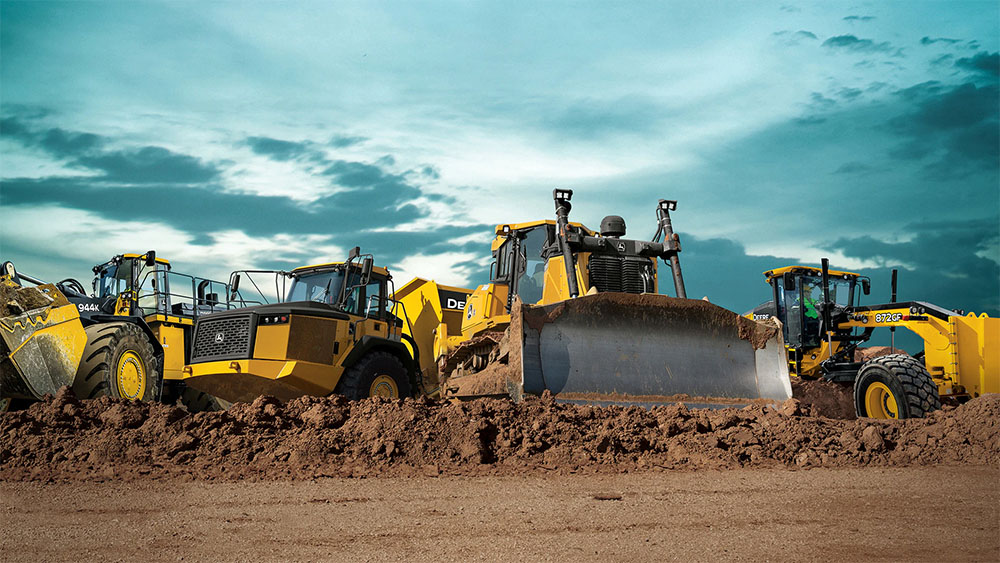 Find answers to frequently asked questions (faq) about John Deere financing.
Is there a penalty for early payment?
There are no early termination or penalty fees for early repayment.
Is leasing equipment available?
Yes, we offer a number of leasing options that can be customized to suit your requirements.
What options will I have when the lease ends?
You will be provided with the following options at the end of the lease term:
To refinance the residual

To finalize the lease by paying the residual value plus any applicable fees, plus GST, and overdue interest that might have accrued

To surrender the equipment to the financer
Are the interest rates variable or fixed?
We currently provide some very competitive fixed interest rates on our products.
Is it a requirement that the machinery be insured? 
It is a condition of the business loan that extensive insurance be maintained over equipment for the term or loan.
Takeaway for business owners
If you need to purchase John Deere equipment, you already know you will be spending a good amount of money. If you qualify for financing directly through the John Deere, go for it. Whereas financing at the dealer is convenient and might offer some additional perks, flexibility, or other benefits, you will want to spend the lowest amount possible in the long run. If you shop around, there is a chance that you might be able to save yourself money over the life of your loan—and that means more money in your pocket. Besides there are other small business loans options such as business credit cards, merchant cash advances and term loans.