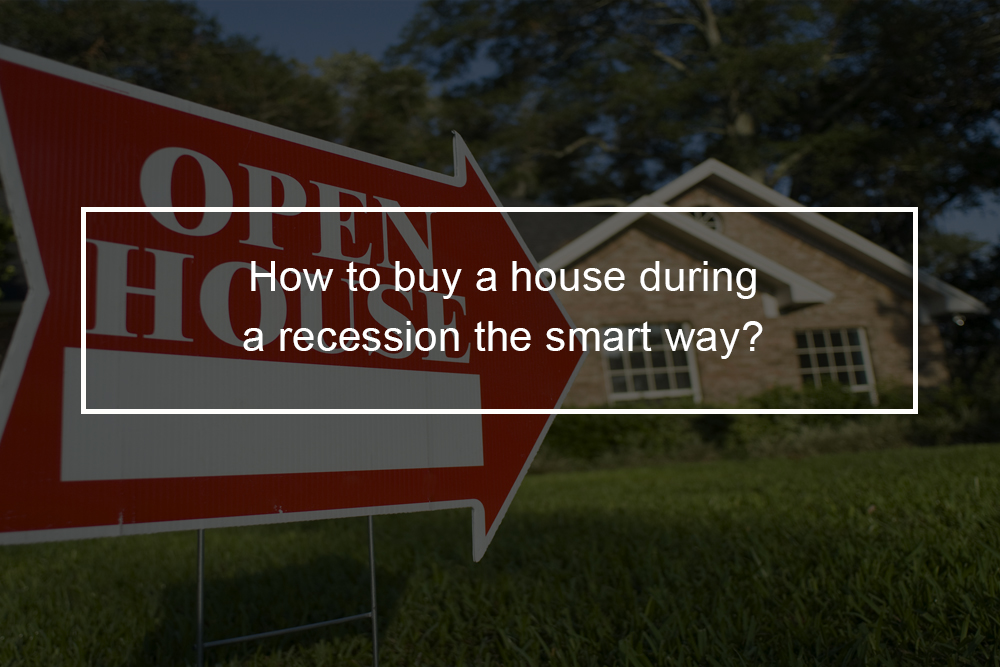 Recessions and falling home prices are not new. Housing costs took a nosedive during the Great Depression of 1929 and, in hindsight, that housing recession was not really a good time to purchase real estate in the short term since it lasted until 1939.  Dating back to 1945, there have been eleven recessions that have taken place, on average, eleven months to reach their lowest point. Many of them shared drops in consumer confidence and stock prices- and they were all good times to buy real estate.  You should know all the cons and pros, and the tips for buying a house during a recession before you plunge.
---
What exactly is a recession? 
First, let's look at the meaning of a recession. In simple words, a recession is a time in which the economy stops growing.   Following the New York Times, which cites the National Bureau of Economic Research, a company that monitors economic expansions and recessions, a recession is a substantial decline in economic activity that is widespread and lasts several months.  Recessions are normal and unavoidable; however, they understandably make homebuyers weary. Lending standards become tighter, and the job market becomes less stable, indicating buyers need to be confident they can weather any financial crises headed their way. 

The pros: Why it is a good idea to buy a house during a recession?
Here are some advantages to buying a home during a recession.
The prices are lower
Home values tend to decline during a recession. So if you are looking for a home, you are likely to find:
Homeowners who are inclined to reduce their asking price

Homeowners making a short sale to get from under their mortgage loan

Banks selling foreclosed properties
All the above cases typically result in purchases prices below what the home would demand during a healthy economy. 
Rates are lower
Together with falling home prices, recessions tend to bring falling mortgage rates. The housing industry plays an essential role in the economy. So, by declining mortgage rates during recessions, the federal government expects to buoy home sales by making it cheaper to borrow mortgages.  In 2007 late January, the average rate for a thirty-year fixed-rate mortgage in the United States was 6.25 percent. After two years, in the midst of the recession, the same rate declined to 5.10 percent. That 1.15 percent drop would reduce your monthly payment on a $300,000 mortgage loan by almost $220. 
Less competition
The other good reason to buy a house during a recession is that there is less competition from other buyers and homes rest longer on the market, indicating that sellers are more inclined to make concessions and negotiate. For instance, a seller will pay closing costs more often during a recession. Moreover, during a recession, buyers might be able to ask for things they could not ask during normal times, such as add-ons like furniture. 
The cons: Why buying a house during a recession might be a bad idea
There are many cons to purchasing a house during a recession; however, there are some downsides too. 
Banks are less likely to lend money 
During economic downturns, banks are less likely to lend money, particularly of those working in industries that are hit hard during recessions. Getting a mortgage loan might be hard as lenders may not lend to someone holding a job that may not be there the next day.  You will also possibly need to show proof of savings equal to several months of mortgage payments, indicating that those purchasing during a recession must have a hefty nest egg already saved. Generally, banks and lenders are in stress, so securing funding will be hard.
Not every home you spot for sale will be a good deal
Some of the lowest-priced houses will need repairs, so you should be able to tell the difference between a major rehab or a home just requires small fixes.  One of the reasons you might encounter homes that require more work than usual is time. If homeowners moved out or the house was foreclosed, it might have been resting vacant for months without any upkeep. 
---
7 Tips for Recession Home Hunters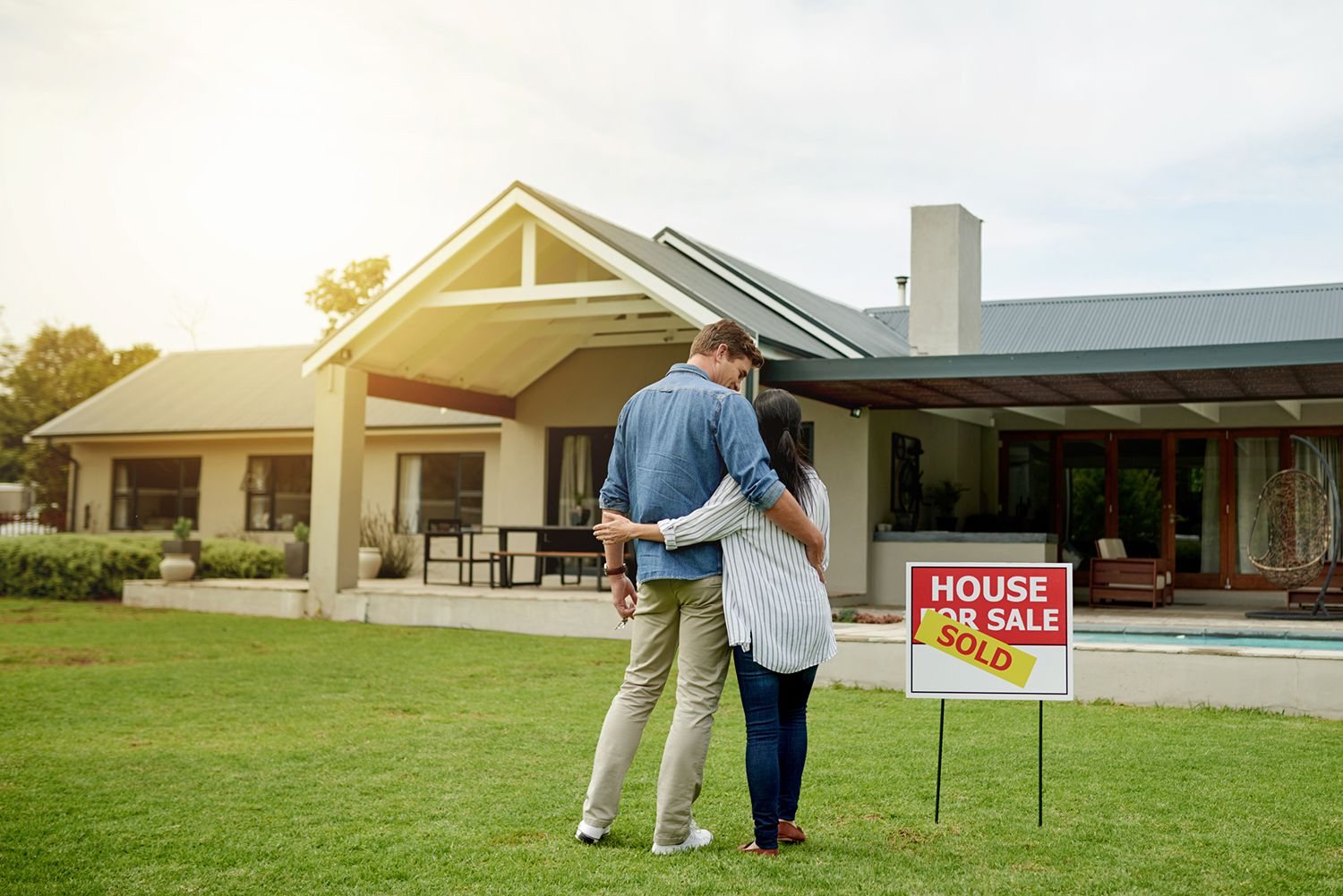 Purchasing a home in a recession is not as simple as it appears, so you must remember a few critical principles during your house search. 
Before you buy to know how much house you can afford
When the recession hits and house prices drop, it can be a great time to get a good deal on a home; however, it is also essential to take an honest look at your financial situation. First, use a mortgage estimator to get you to know how much house you can afford before costs start to inch back up. Note that recessions can affect everyone. You will need to be reasonably sure that you will be able to keep your job or that your business will keep on thriving. You would not want to borrow a considerable sum of money to realize you cannot pay that mortgage loan six to twelve months down the road from now. 
Do your homework
Generally, buyers have the advantage in a down market, but this does not mean you should go into a transaction blind. Prospective buyers should research the internet and inquire with a real estate agent or realtor. Realtor.com is an excellent resource, and most national and local realtors also make their listings on the internet.  This research aims to get to know the price range of the area. You need to learn what is regarded as excessive and what is considered low. The research will assist you in making a reasonable bid and offering insight into the bargaining room for a specific home. 
Watch for motivated sellers
Some homeowners might want to sell their homes in a hurry, which offers you additional bargaining power. In a case like this, it makes sense to request the seller to throw in the furniture, lawnmower, or fixtures that you like. Also, you can ask them to cover some or even all of the closing costs. Of course, the listing price is always bargainable. 
Here are signs that the seller is motivated:
The house is empty at the showing, which suggests the seller has moved and maybe holding two mortgages

If the house has been on the market for several months and has experienced various price reductions
It is always hard to determine precisely how much leverage you have because a homeowner can decide to sell the house for many reasons. Your agent can give you a general idea of the seller's motivation, though. Real estate agents can access the Multiple Listing Service (MLS) and track down the initial list price versus the selling price for similar homes in the area. They can also identify how long the house has been on the market and determine any cost reductions that have occurred. 
Do not neglect a title search
In the frenzy of hoping your short sale or foreclosure closes, it is essential to ensure your realtor sets up a title search. These searches are necessary since they verify that the home's title has no issues.  Sellers in financial distress may not be underwater on their properties. They might owe others considerable money as well. For instance, a homeowner might hire a contractor to do a kitchen renovation. When the recessions happen, the homeowner can no longer manage to pay the contractor. So, the contractor files a mechanic's lien that obliges payment before the home is sold. Make sure you do a thorough title search to ensure that there are no liens placed against the home by taxing authorities, contractors, or lending institutions. You do not want to have to deal with these headaches after you purchase your home. 
Avoid a bidding war
When shopping during a recession, the last thing you need to do is let emotions get the best of you. A bidding war is almost often an unnecessary waste of time and, in the end, money. Down markets are all about getting an outstanding deal, so to fritter away that possibility because of ego is unwise. The best advice for circumventing a bidding war is to set a price limit and stick to it. 
Know what you are getting into
Regardless of what the economy is like, not every home is going to be a good deal. Some might be poorly located, for instance, a high-traffic area with a lot of noise and eyesores, and some might require extensive repairs. Whereas having to make some small fixes can get you a bargain, undergoing a significant rehab usually is not the best idea. If you are not sure what you are in for, hire an appraiser. 
Know why you are buying
Potential buyers have an edge in a down market; however, that does not mean you are assured to make money on a given property. Ask yourself some tough questions about why you are purchasing the home.  A fast flip might not be possible in a prolonged down market, so you should be ready to live in the new home or hold on to it for an extended duration. Being organized and prepared and depending on trained professionals can help you get a great deal in a struggling real estate market. 
---
So, is it smart to buy a home during a recession?
The experts agree that purchasing a home during a recession can result in scoring a high value on a home that might have been out of reach during a better economic period. However, if you want to buy a house during a recession, you need to have:
Plenty of savings

Stable employment

The emotional to walk away if the house is ultimately not the right fit for you

The ability and inspiration to do research and pay for inspections on the house you buy
If buyers can tick right all of those boxes, there is no better time to buy a home than during a recession.